From the sky's legendary three-engine aircrafts, the DC-3 completed its flight which started by taking off from Geneva Switzerland in March. After completing its full turn around the globe, the 77 year old flying legend landed on Sion Switzerland where it was welcomed with 100.000 enthusiasts.
DC-3 completed its full route by flying over the Balkans, Middle East, India, Asia, Pacific and North America. Upon the arrival of the legendary aircraft to Sion skies, it was escorted by Italian Airforce and Frecce Tricolori who put a great show for the audience.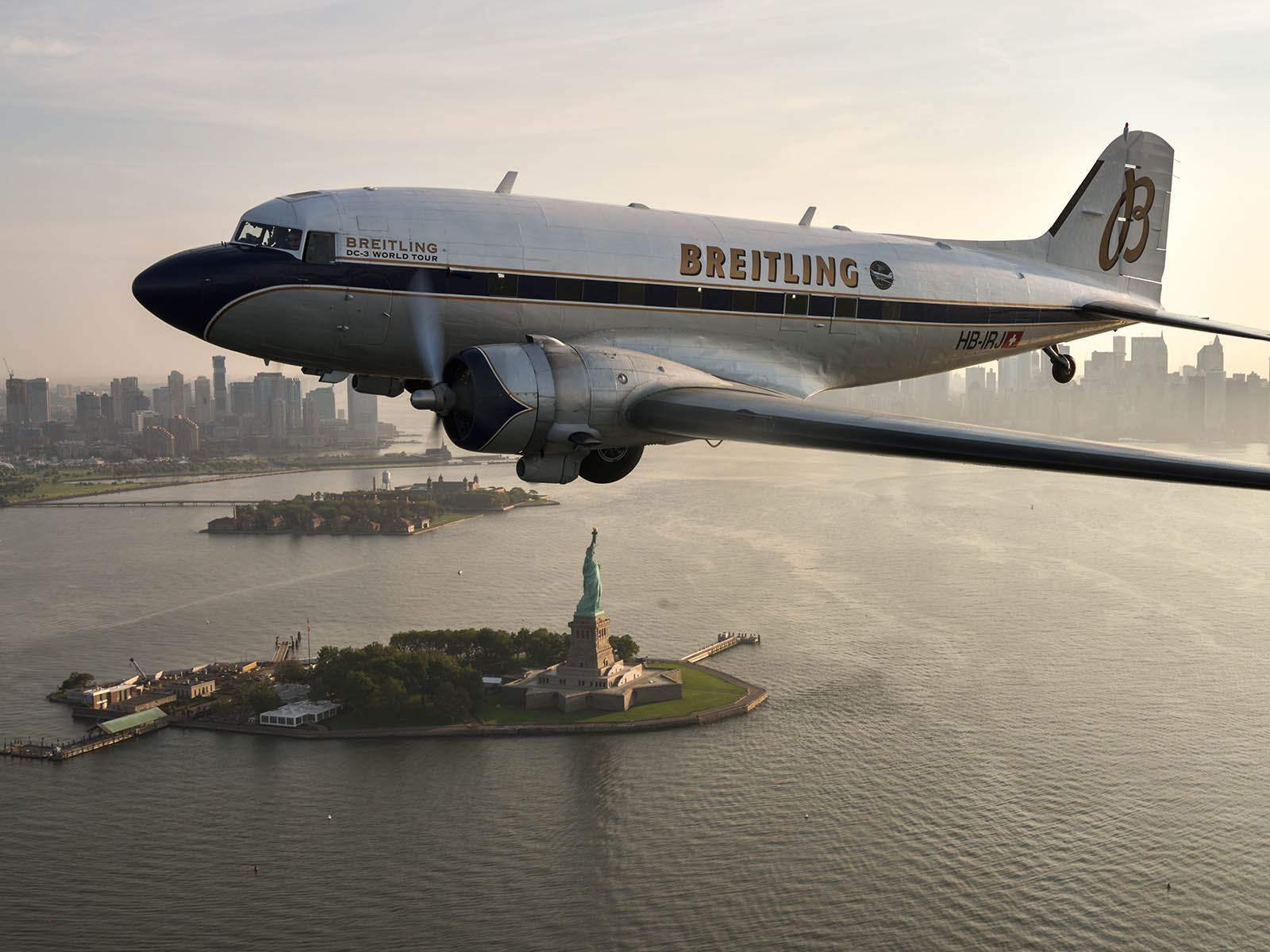 Breitling donated 2 Swiss francs to UNICEF for each mile in this meaningful flight. The limited production Navitimer Chronograph model for this event also traveled with the DC-3 throughout the entire flight. The lucky owners who will have the new Breitling DC-3 World Tour Chronograph model will also have the special presentation box with the content of flight notes including the landing/departure and flight time information signed by the DC-3's pilot.