Cartier introduced the new models of its classic Panthere Collection at the SIHH 2018. Let's have a look at the novelties from the collection that has been highly acclaimed especially with the Cartier Revelation D'une Panthere model.
Cartier Revelation D'une Panthere Watch
The new version of Cartier's legendary Panthere model is one of the few models that makes everyone go wow! The magical appearance of the Panthere figure is absolutely fascinating.
The new model is offered in 37mm diameter 18K pink gold case adorned with a total of 2.15 carats diamonds. There are three dial options as black, green and red (green and red dial versions are limited to 100 pieces each).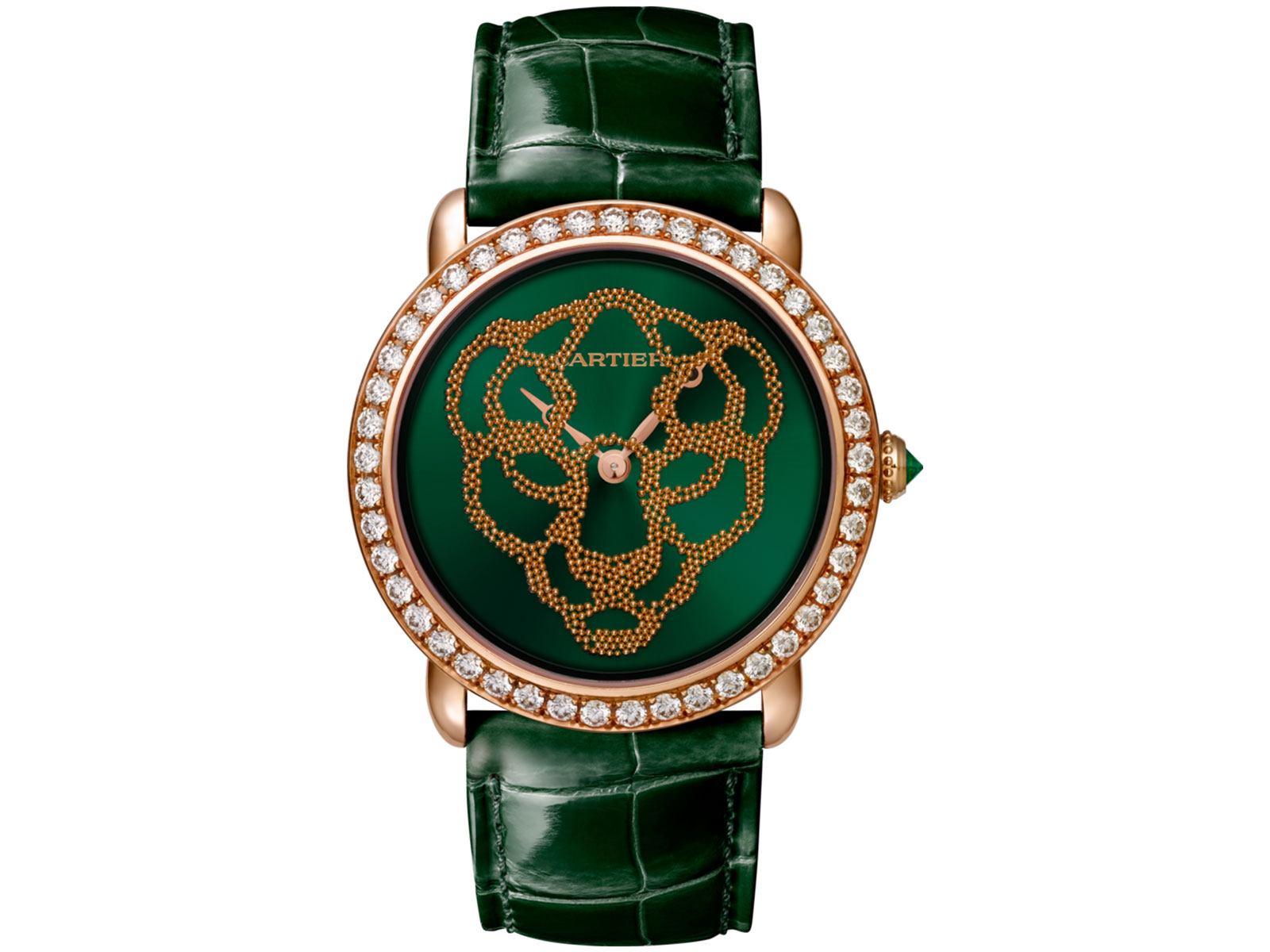 The Panthere figure on the dial is emerged with micro golden balls than run through tiny pipes. This stunning trick, which evokes the movement of a sand clock, will surely be admired by many women including our witchwatch.
Panthere de Cartier Watch Collection
Undoubtedly, the most interesting Pantere novelties this year are the ones with the longer bracelets that are used to worn two or three rounds on the wrist. Last year Pantere Collection has been one of the most appealing novelties of last year and it seems Cartier managed to do the same this year as well.
The most distinctive feature of the models are their longer bracelets attached to their new cases with smooth and rounded lines.
All models are powered by Cartier manufacture Quartz movements and they are expected to hit the boutiques in last quarter 2018.