Women have many weapons for the first impression: hair, make-up, shoes, bags, jewelry... We can shape ourselves accordingly for the image we would like to express. Well, what do men have?
Do not tell me about the outfit thing; it can be taken care of in one way or another. Poor quality shoes, cheap suits are enough to turn a man's first impression to the worst impression. Therefore, I skip this one. It is not that difficult to look stylish and cool anymore. It just takes a visit to a luxury brand's chain store. Let us admit it, men's greatest weapon to pass the first impression test are their watches.
I am not talking about technical details, no woman knows about them anyway. Just as you do not know about the waiting list of a Hermès Birkin, we do not know the movement inside a Vacheron Constantin. Nevertheless, that does not mean that we do not have certain patterns in our minds about the relation between men and their watches. If you are planning for watch shopping soon, be sure to take a look!
Let's start with Rolex ... No matter what model it is, wearing a Rolex is like using Chanel. Yes, there may be a number of them dazzling on the wrists in a certain occasion but that does not hurt their value. A safe choice? Yes. Also un-arguably stylish.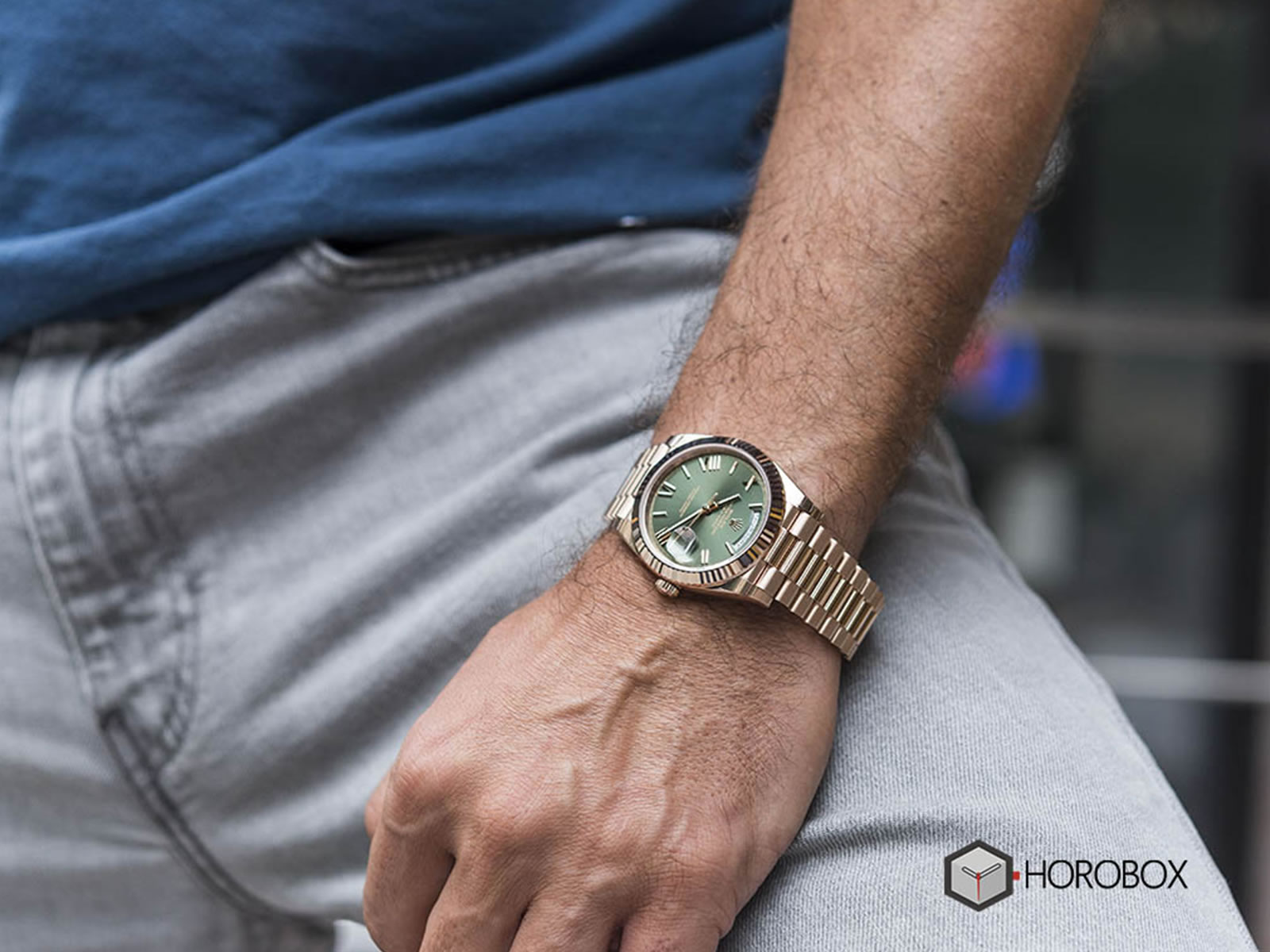 Rolex Day-Date 60th Anniversary Edition Green Dial
Patek Philippe, you know, was in the headlines for a while. Therefore, it is inevitable that it is the latest popular watch. However, the critical point here is not the watch but the way it's been worn. If the watch is being worn in accordance with body language, as it should be, it is obvious that the man knows the drill. Nevertheless, if that wrist is being held in every possible occasion for showing off, whoops! That's a nouveau-riche situation. Learned from magazines, heard from someone. Bought with "everybody loves this one" motive.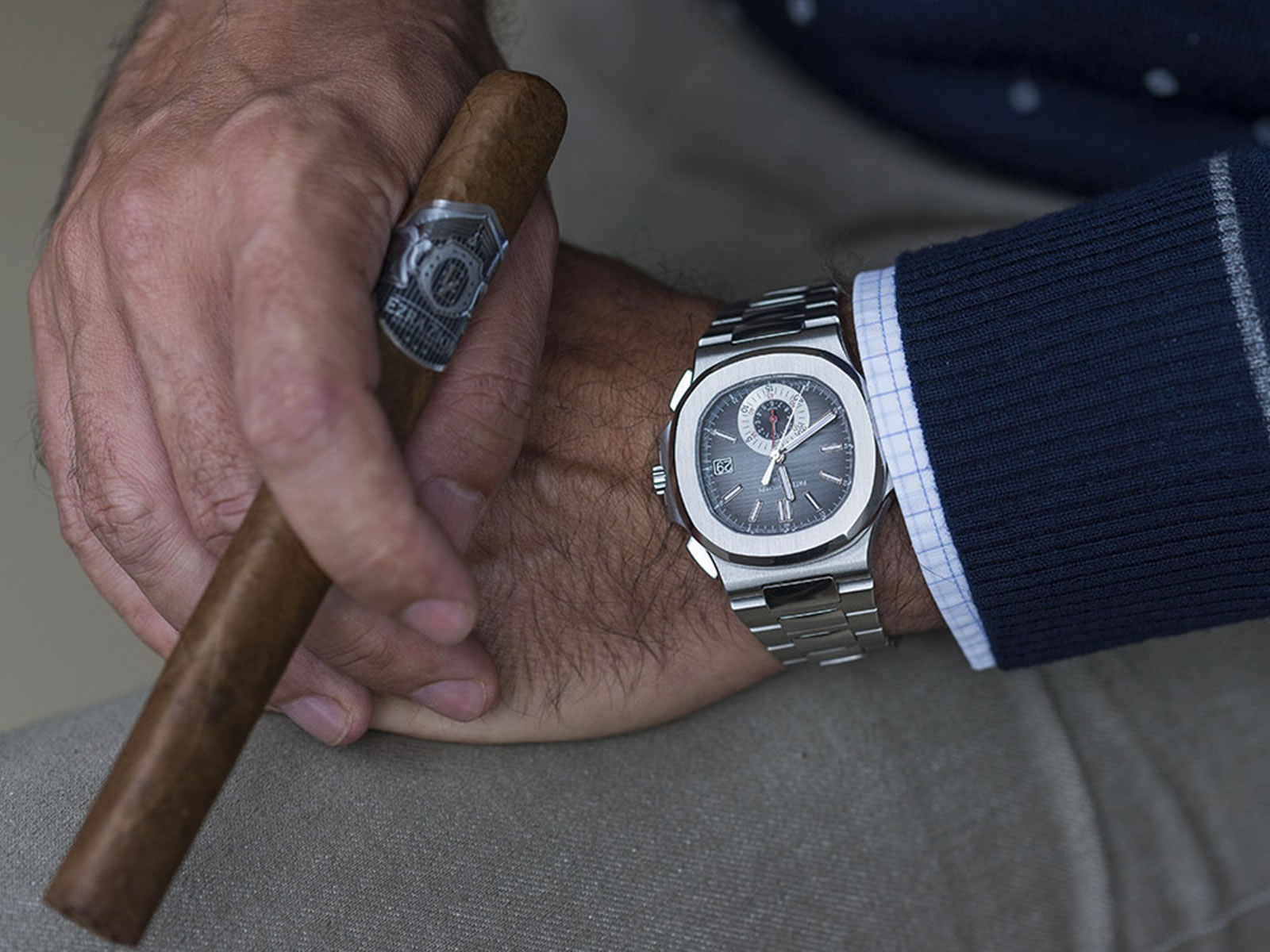 Patek Philippe Nautilus 5980
It is hard to carry out predictions about the ones that goes with brands like Panerai and IWC. But that's what they expect you to do. The aim is make you think about him. It is obvious that they have a good taste; they prefer niche hobbies instead of doing the same things with everyone. However, it's still not possible for you to know a lot about them at the first moment. Quite a mystery...
Officine Panerai Luminor Due 42 mm Automatic Acciaio

IWC Big Pilot Perpetual Calendar 18K Red Gold Limited Edition
The image that comes to my mind when I see a Hublot is; a vast variety of polo shirts hanging in his wardrobe. Hits the gym as first thing in the morning. Be prepared for long conversations about his personal trainer or protein-based diet. Bonus: You can also go for training as a couple, run a marathon maybe.
Hublot Big Bang Full Diamond
The image that is expressed by Omega-users: A stylish family man that has a refined taste who enjoys life. A 'FAMILY MAN! Oh dear…
Omega De Ville Prestige Co-Axial
A guy who wears watches that were popular once upon a time like Franck Muller Crazy Hours, Cartier Pasha and Bvlgari Diagono, is nostalgic … If a man is still wearing these models, he was either a playboy, driven to buy one by his girlfriend at that time or guided by the sales person at the watch boutique. Well back in the day, he was the coolest. However, that's all water under the bridge now. Apparently, he does not want to say goodbye to those bittersweet memories.
Bulgari Diagono Magnesium
If he has a connected watch like Apple Watch... Technological improvements are an important part of his life, in fact they are at the center of is given he carries it over his pulse. Style issues can be secondary. It's a matter of choice so it's OK by now. But if he wears an Apple Watch Hermès instead of a regular Apple Watch, stay away! He tries to look relaxed but in reality, he is just a swaggerer. The same goes for the man who wears Tambour Horizon, Louis Vuitton's connected watch, as well.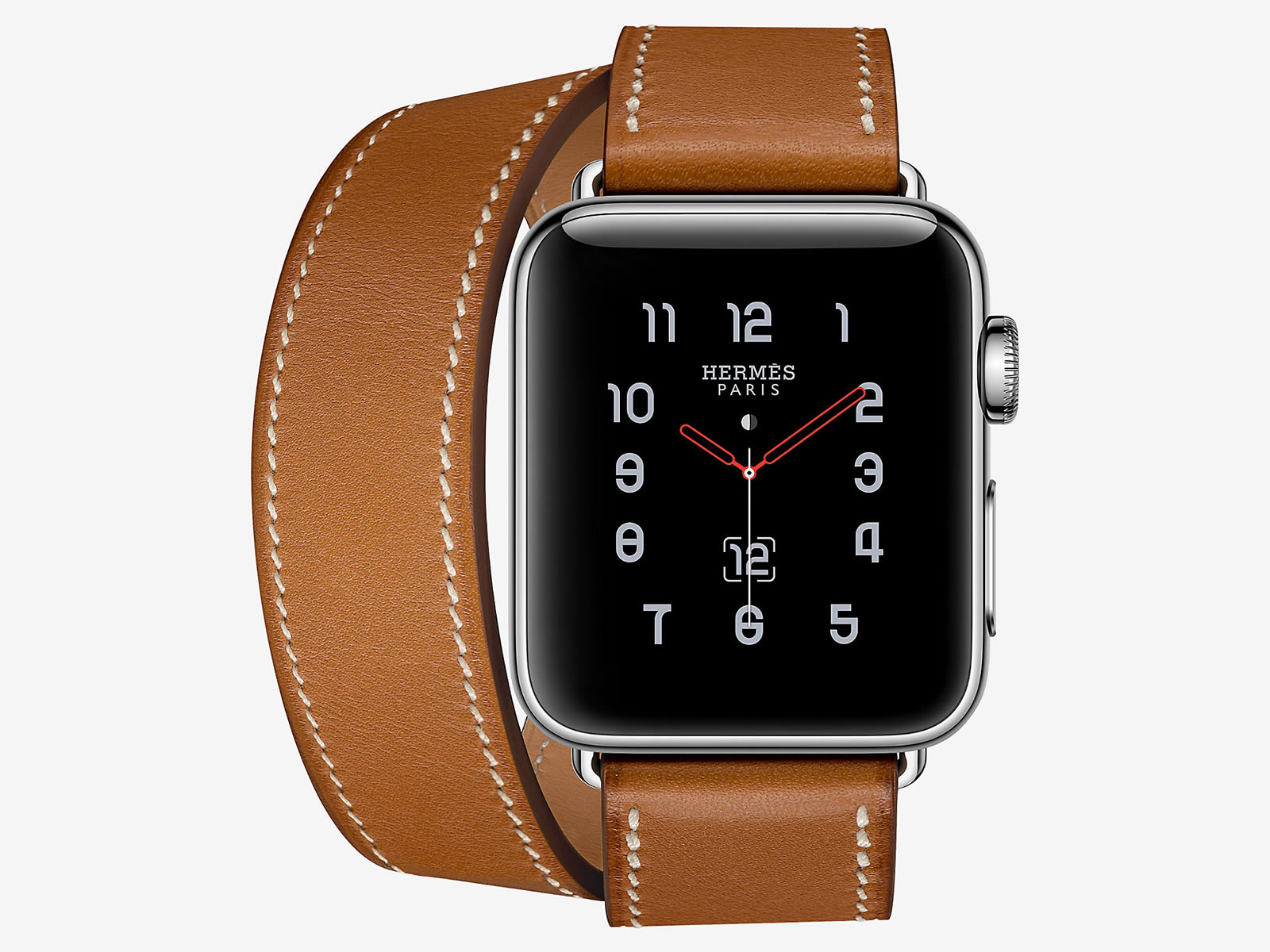 Apple Watch Hermes Series 3 Double Tour
If he prefer watches bearing the signature of famous fashion houses (like Tom Ford, Chanel), it is quite possible that he is looking at your boyfriend, not you.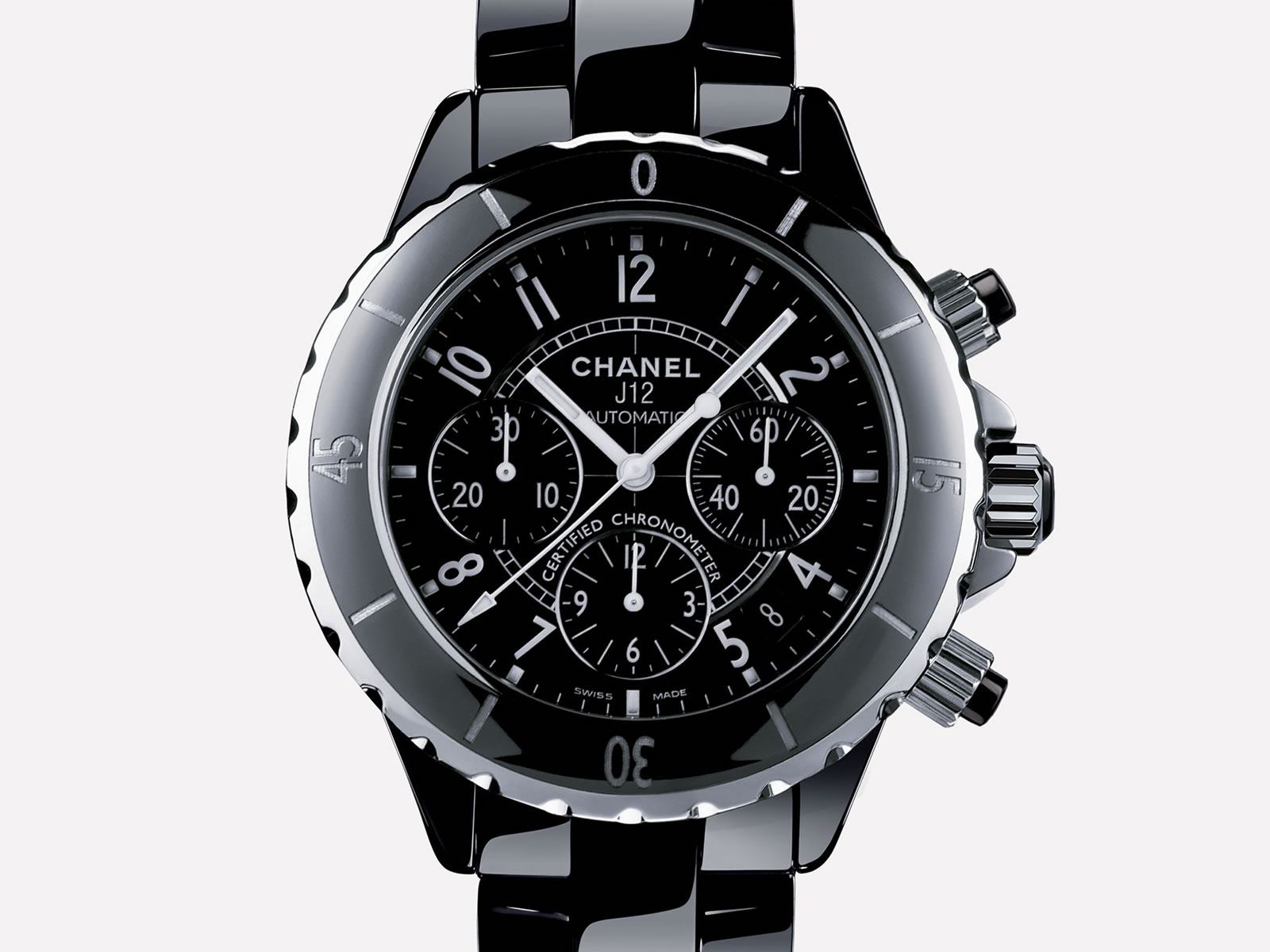 Chanel J12 Chronograph
The message that the plastic Casio G-Shock style watch wearing guy wants to give: " My weekends are full of adrenalin with motocross, skydiving, you name it…" Facts: "I spend at least five hours on PlayStation… " Have a great life sweetheart!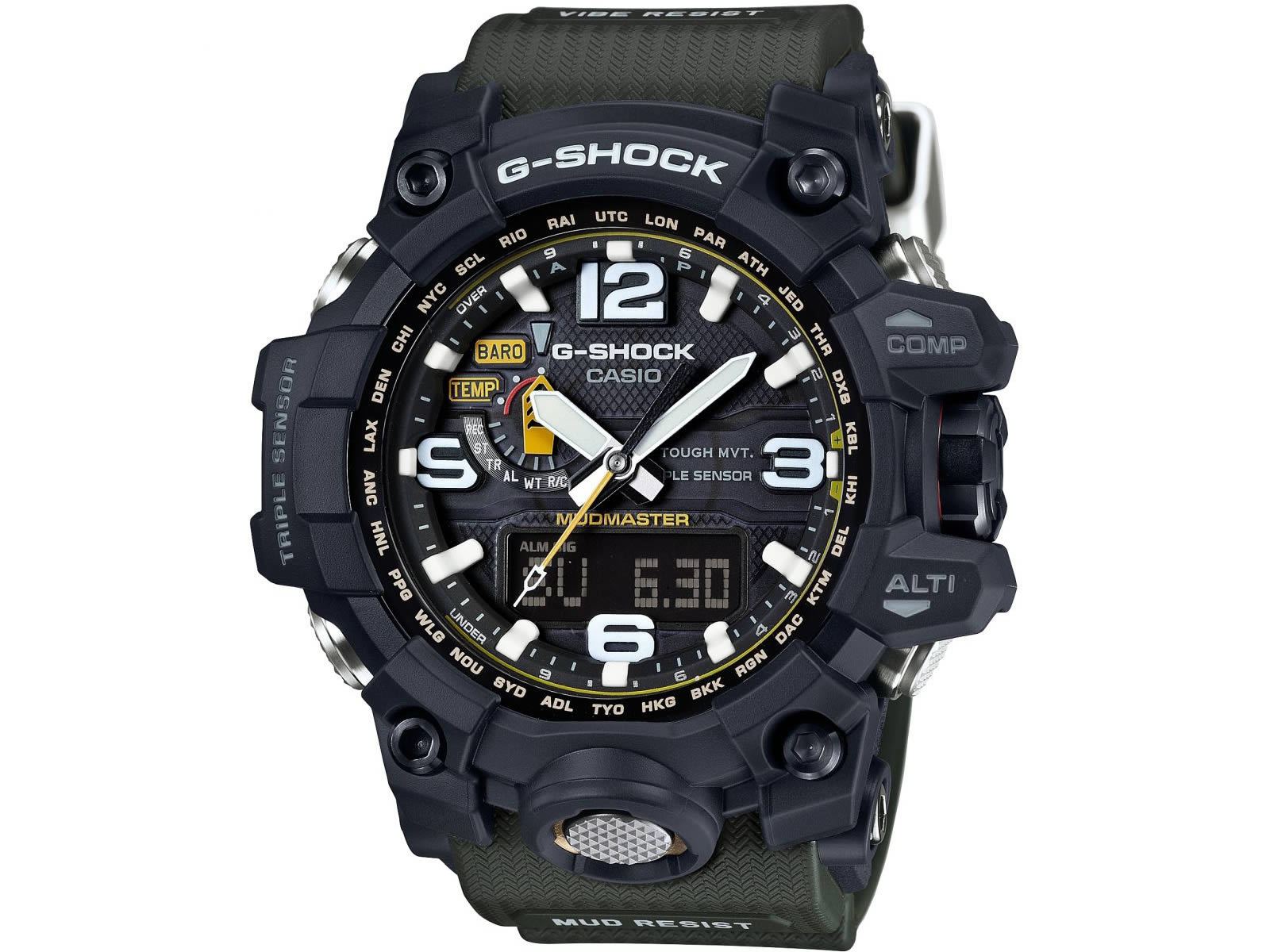 Casio G-Shock Mudmaster