A short acquaintance...
Hello, dear Horobox members,
Finally, it's time to meet you. Me writing at Horobox was at the top of our to-do list for a while We have been trying to implement this idea since the day, we met with Dear Serdar. I don't know if we're late. But I think it's time. It was not easy to make this decision for me. I was about to change my mind after reading Serdar's words; "Horobox is a private club. You can enter this club if you can prove that you love watches very much" in the April issue of Esquire magazine but then with all my courage I said, "I am in… We can start if you are ready to love me."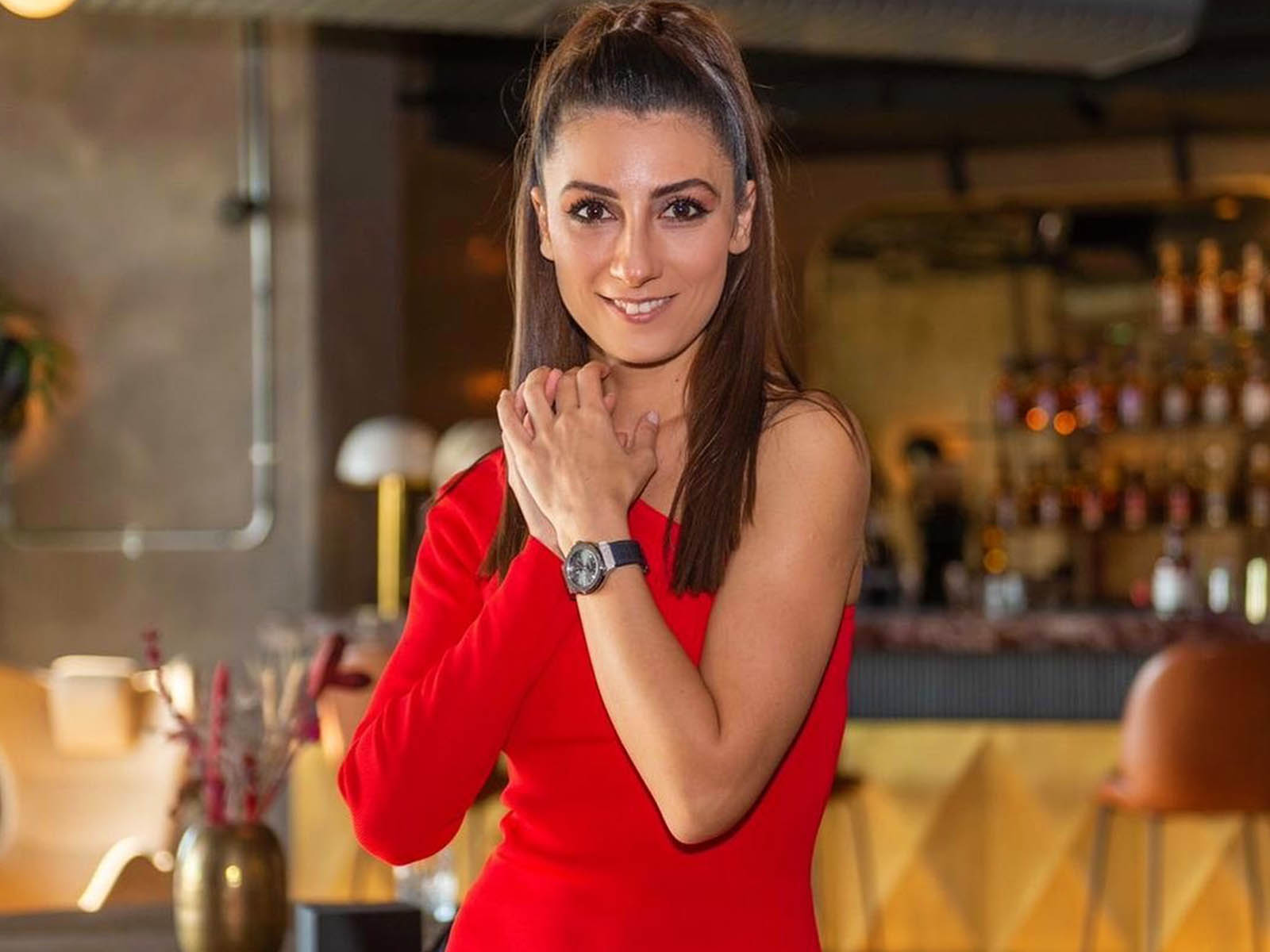 And finally, I'm here with my first post. I am ready for any comments and criticisms about my articles. I have a lot to learn from you. If I write something wrong, please let me know. Tell me when you like me to make me motivated a little.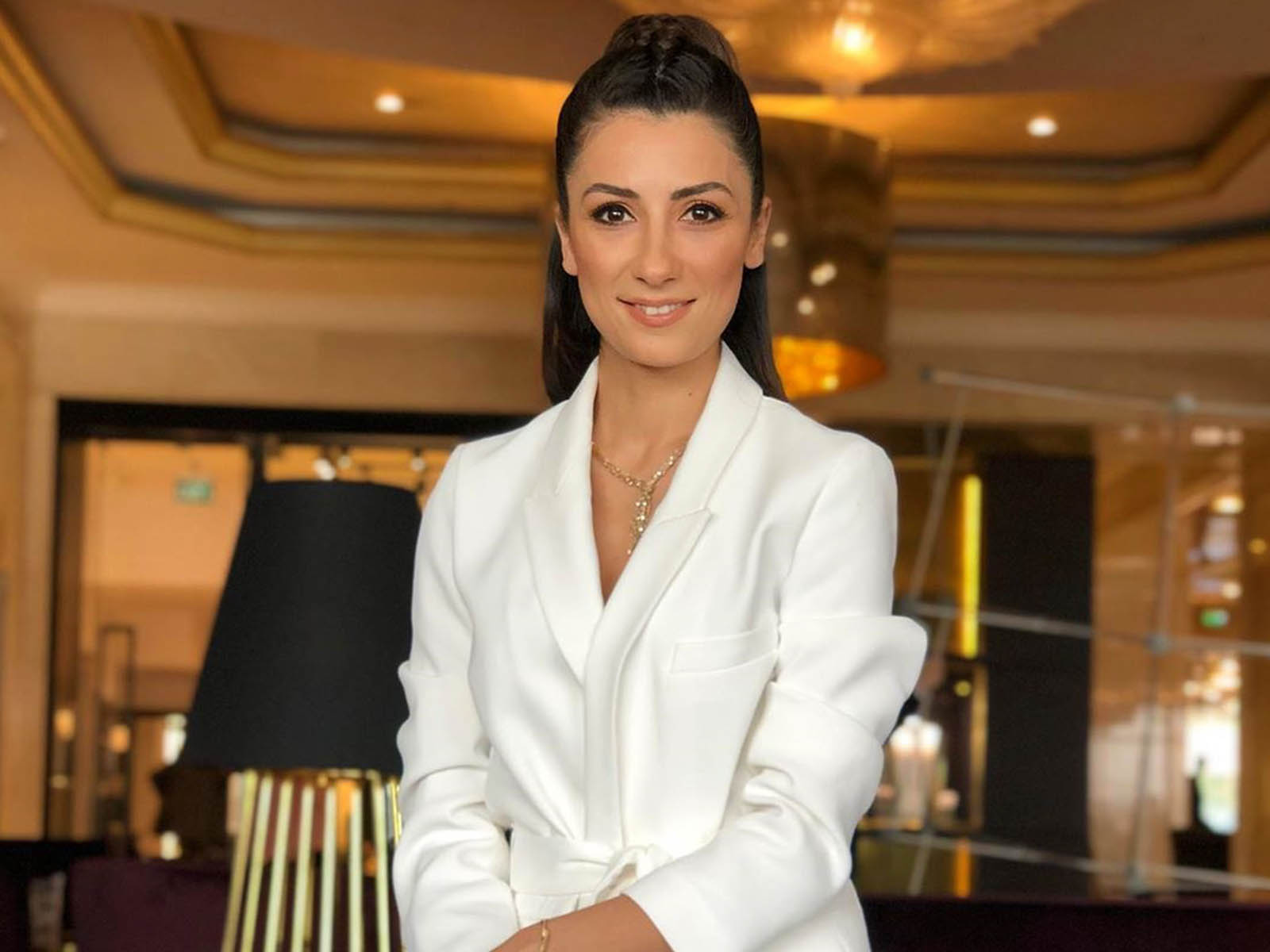 Let's start.
I'm pretty lucky for my first post. I will tell you about a collection that fascinates me from Watches & Wonders 2020. I am talking about being fascinated in every sense, not just the design or the elegance. I guess it is not possible to dislike Vacheron Constantin's Les Cabinotiers Singing Birds models with their theme, communication language, and artistic approach.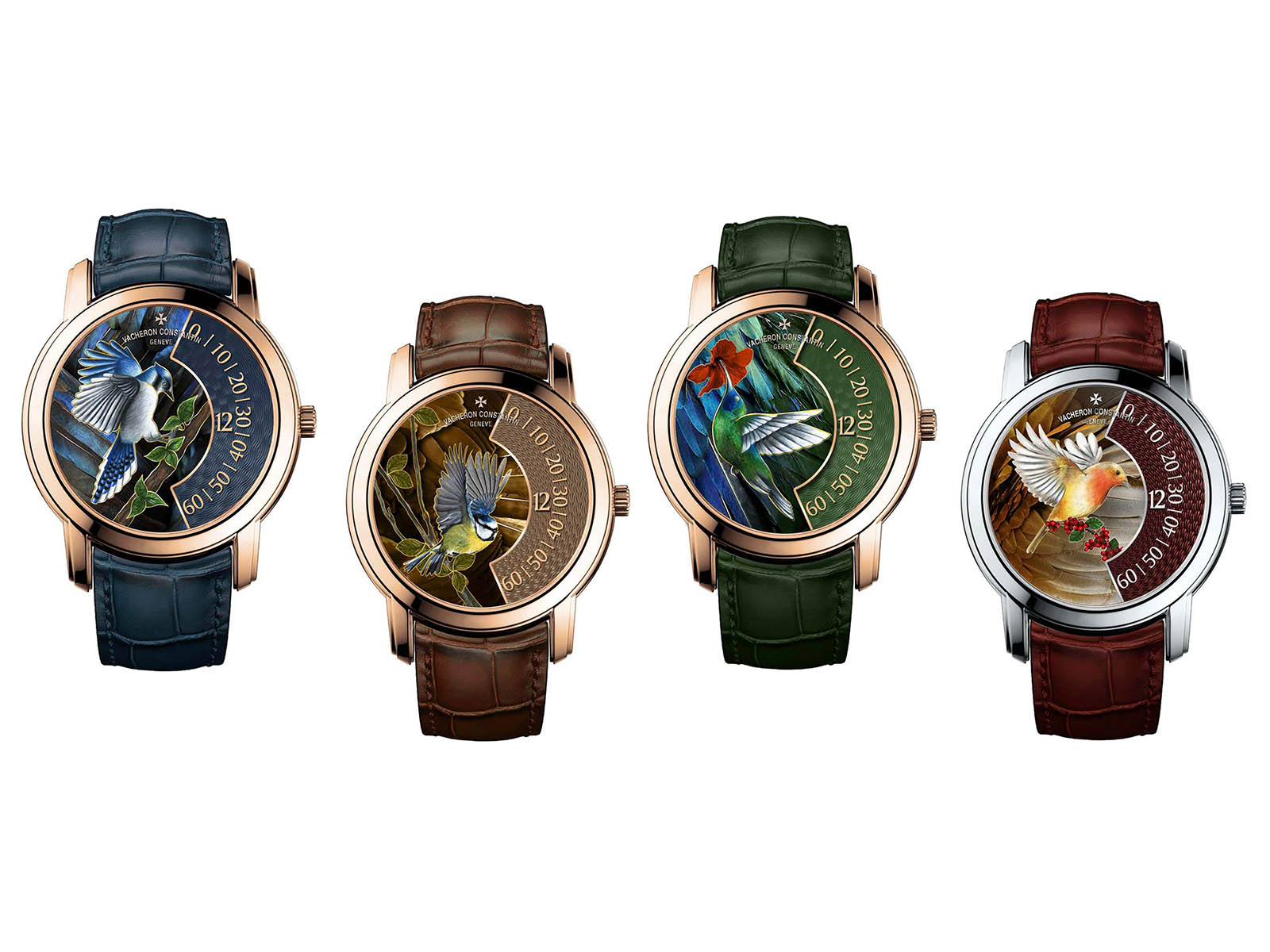 How about feeling freedom in your wrists?
Vacheron Constantin comes up with a collection that will remind us of the sky and the freedom when we are struggling with the Covid-19 epidemic that influences the world and we all want to be free as a bird. It makes birds fly in the middle of time. Moreover, it whispers the dream song of those free birds to our ears. The collection, where the technique meets art, consists of Hummingbird (Ref. 2010C / 000R-B681), Blue Tit (Ref. 2010C / 000R-B682), Blue Jay (Ref. 2010C / 000R-B683) and Robin (Ref. 2010C / 000G-B684). Of course, it is no coincidence that these birds were chosen for the collection. There is a feature that each represents. I wanted to tell you about these unknown aspects of the collection. The article about its technical features has already been published on Horobox.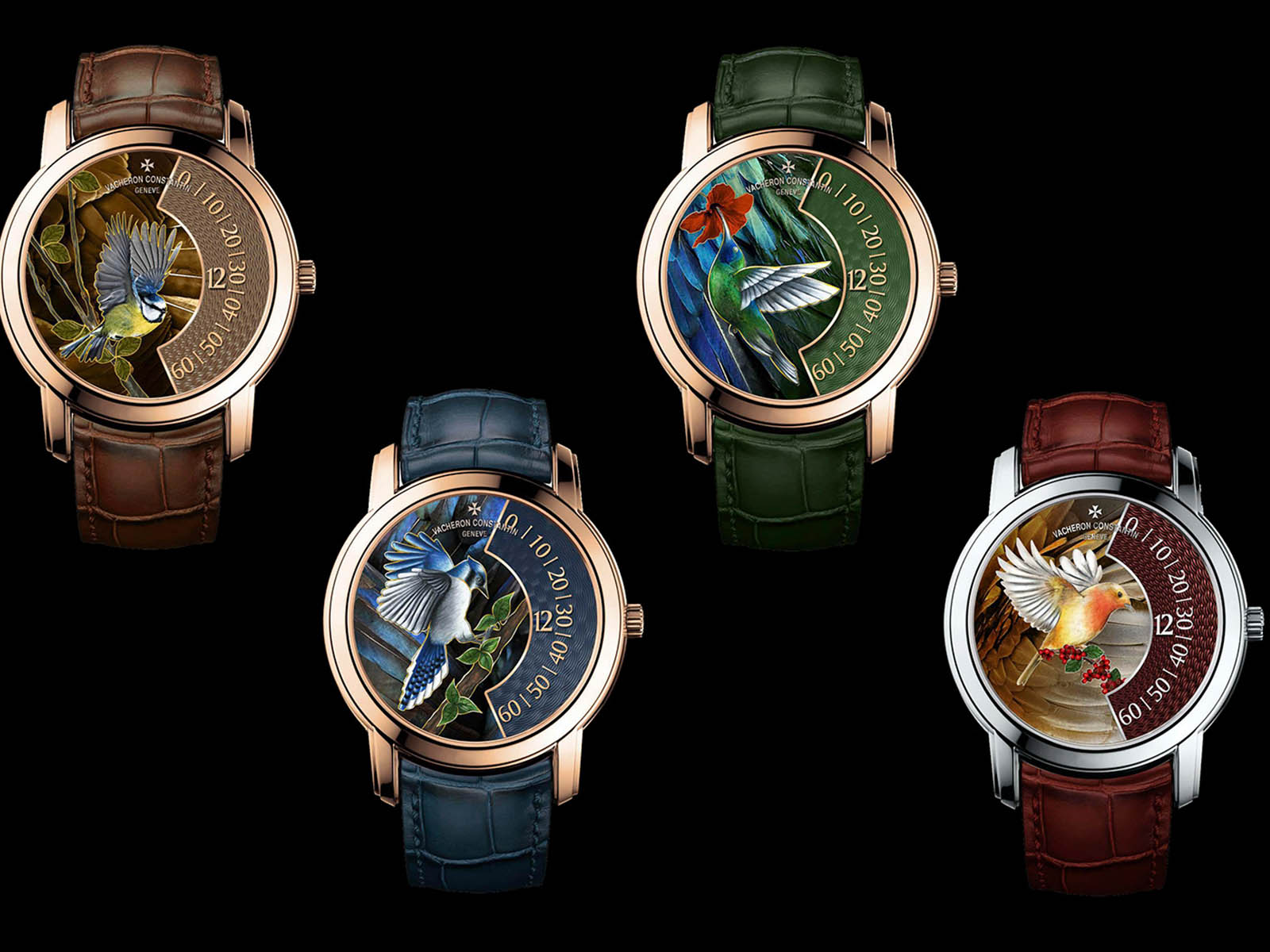 Hummingbird: In this model, which stands out among the four models with its vibrant colors, the hummingbird's speed symbol becomes the motif of the watch. The most known feature of the hummingbird is its very fast wing flapping and superior maneuverability. It can flap 200 times a second. Moreover, it can hang in the air and fly at a speed of over 90 kilometers per hour. The Hummingbird is included in the Les Cabinotiers Singing Birds Series of Vacheron Constantin as a symbol of endless energy that is suitable for the brisk lifestyle.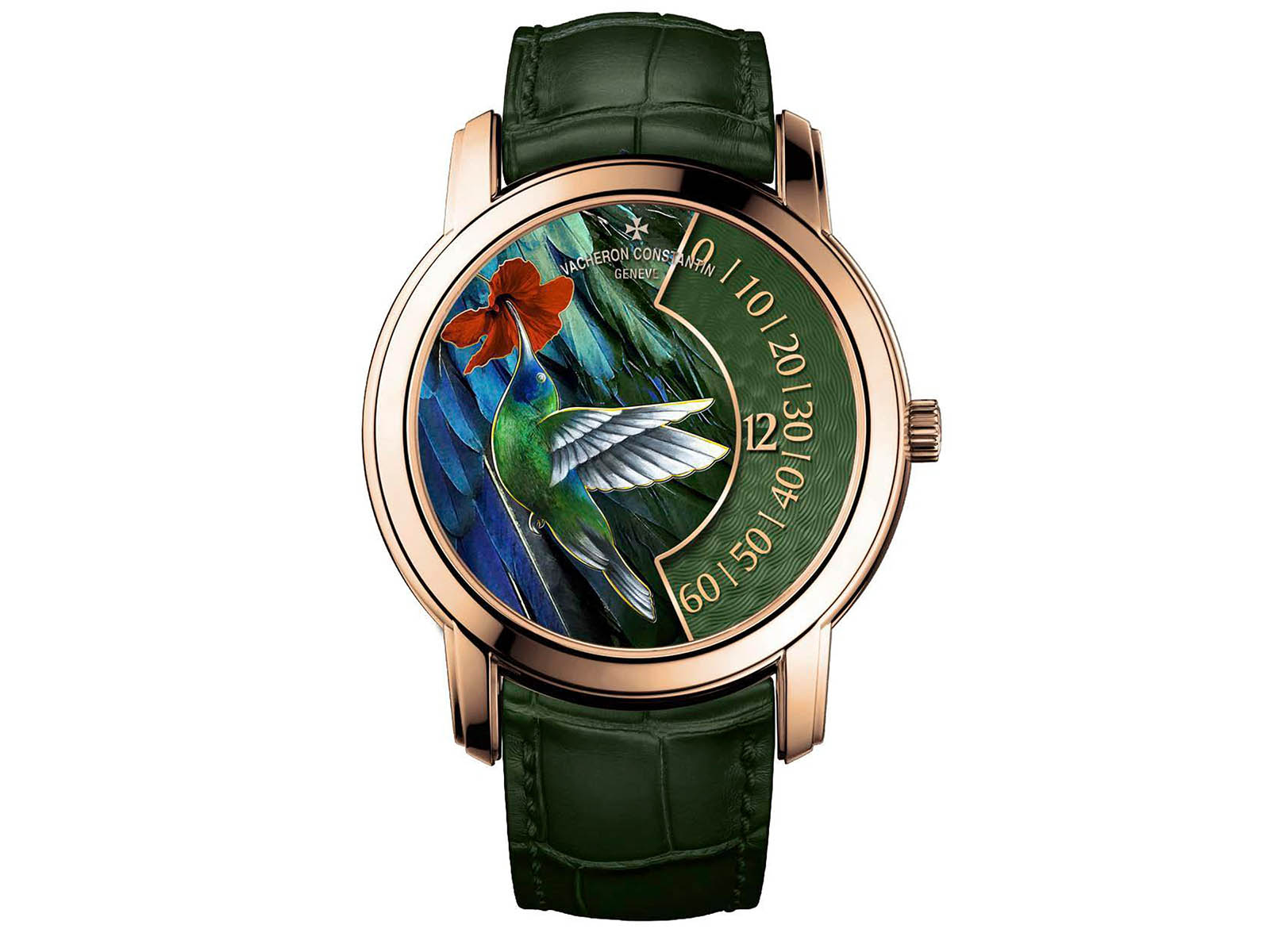 Blue Tit: They inspired Vacheron Constantin's Les Cabinotiers Singing Birds series with their agility. In the spring, they are known for their squeaky but also enthusiastic chirps like a saw rubbing against the grinding stone. Blue Tit is included in the collection with the awakening of nature in spring like a song.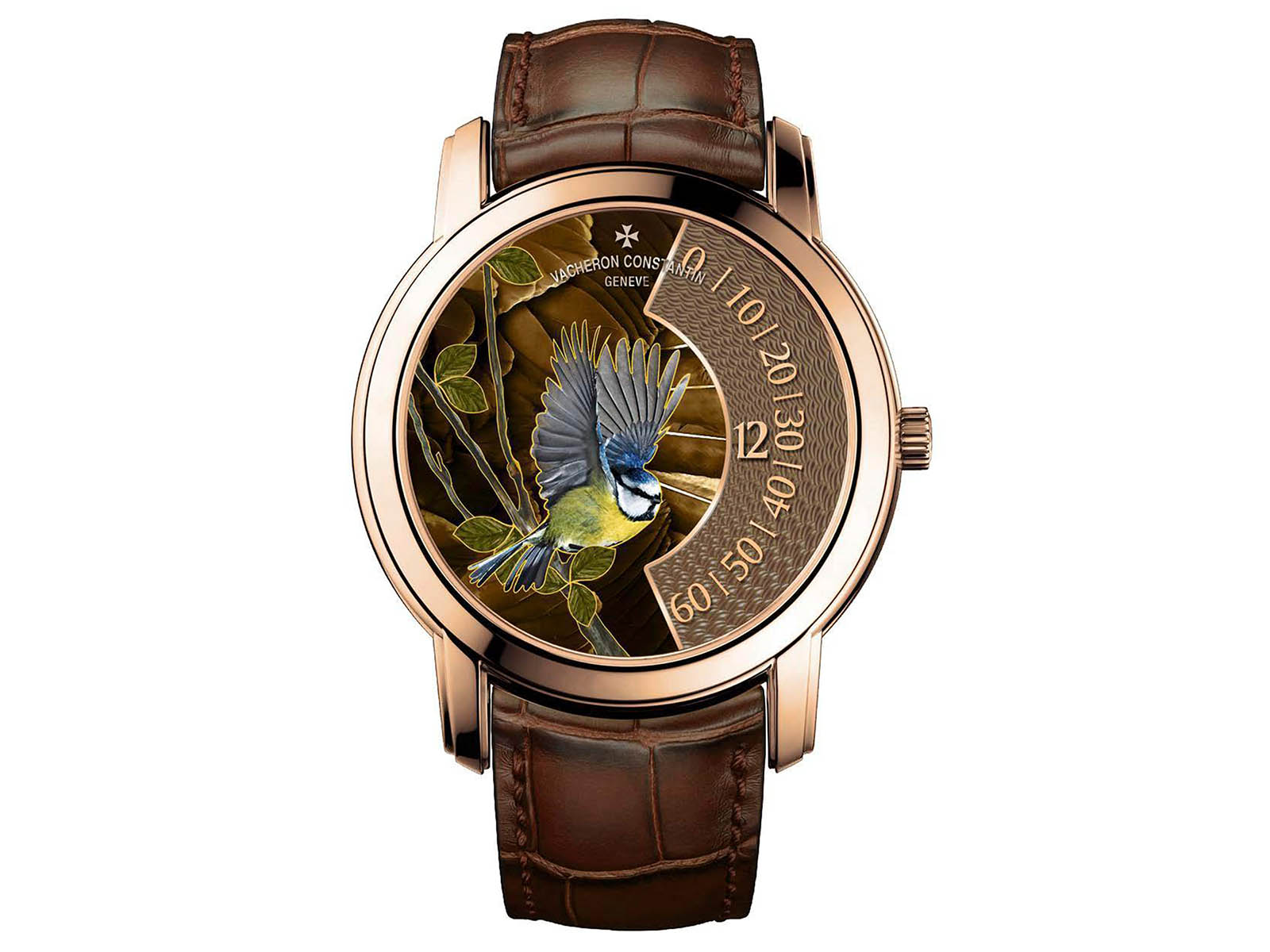 Blue Jay: It is included in the Vacheron Constantin's Les Cabinotiers Singing Birds Series as a transformation icon. As the Blue Jays open their wings and fly, their color turns to black, sky blue, and white. It is a very smart kind of bird and its motto of life is struggling with challenges. They survive despite difficult conditions.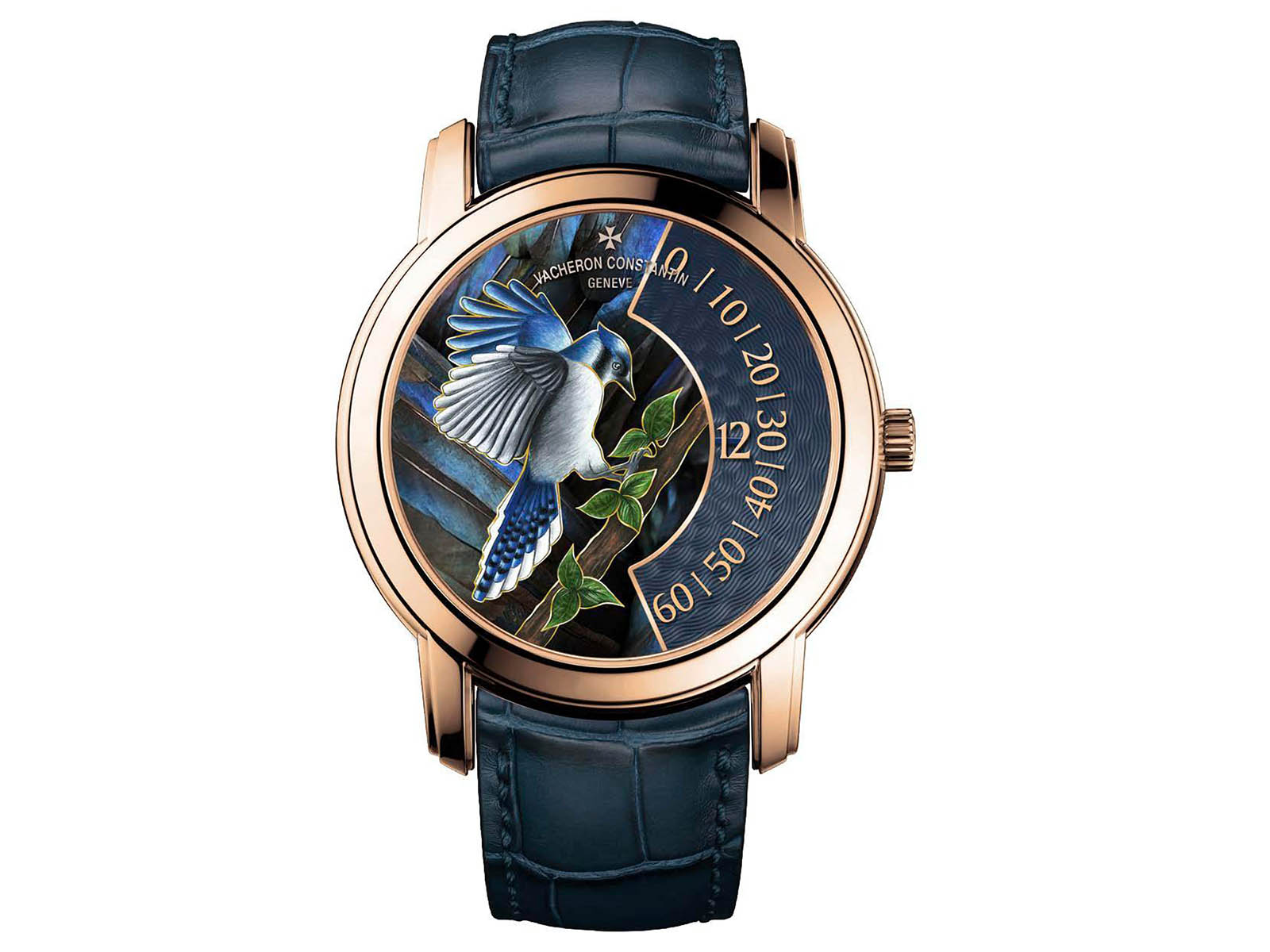 Robin: These birds, which are constantly at war for survival, have a very active structure. They symbolize social activity in the collection. Robin Birds are also known for their warrior side. They are included in the collection with their power games and tails upright under any circumstances.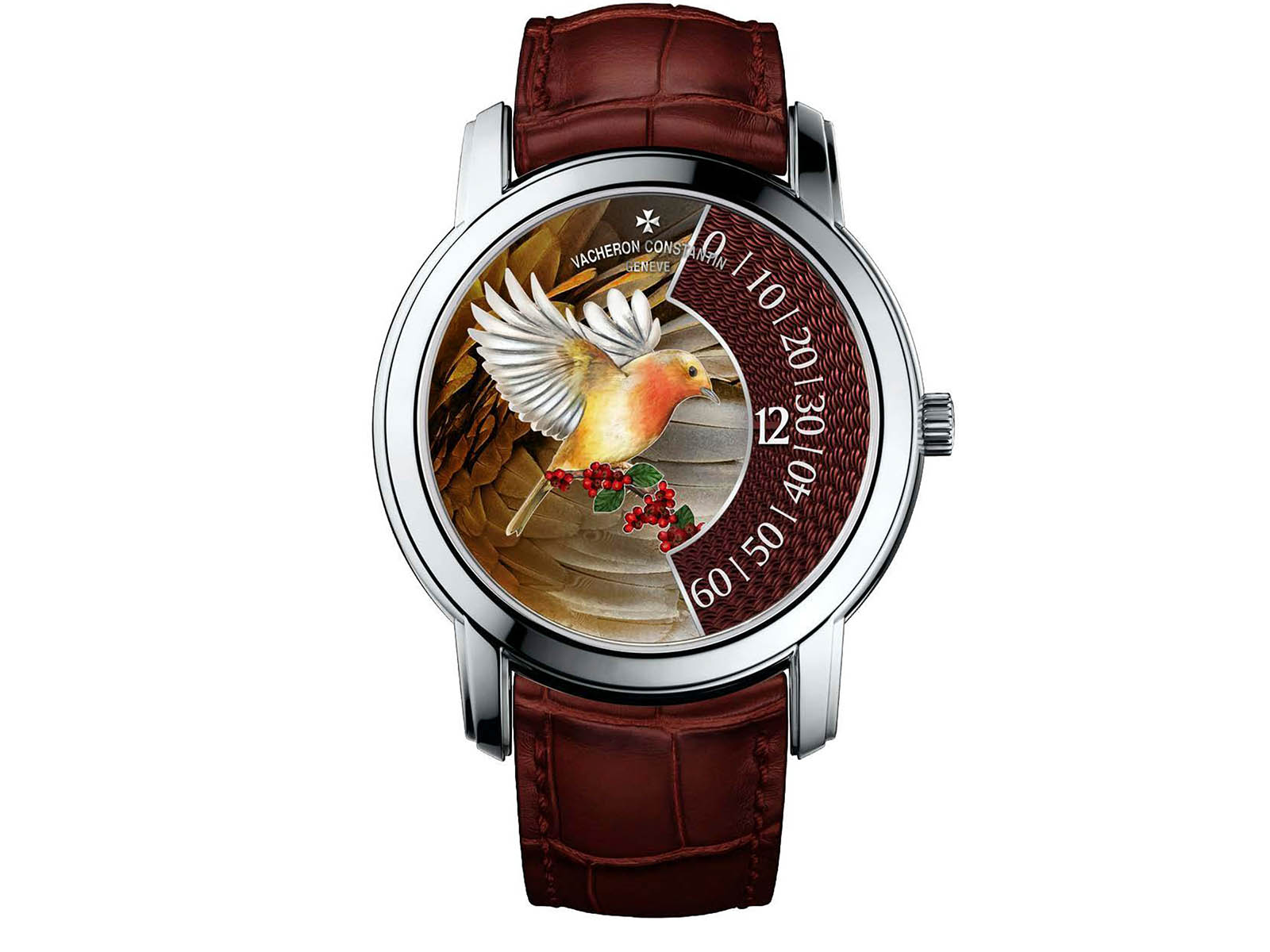 We evaluated the Les Cabinotiers Singing Birds series of Vacheron Constantin, which was prepared with inspiration from these four bird models, under the title "WHICH ONE WOULD YOU BE" with my four famous female friends from different fields.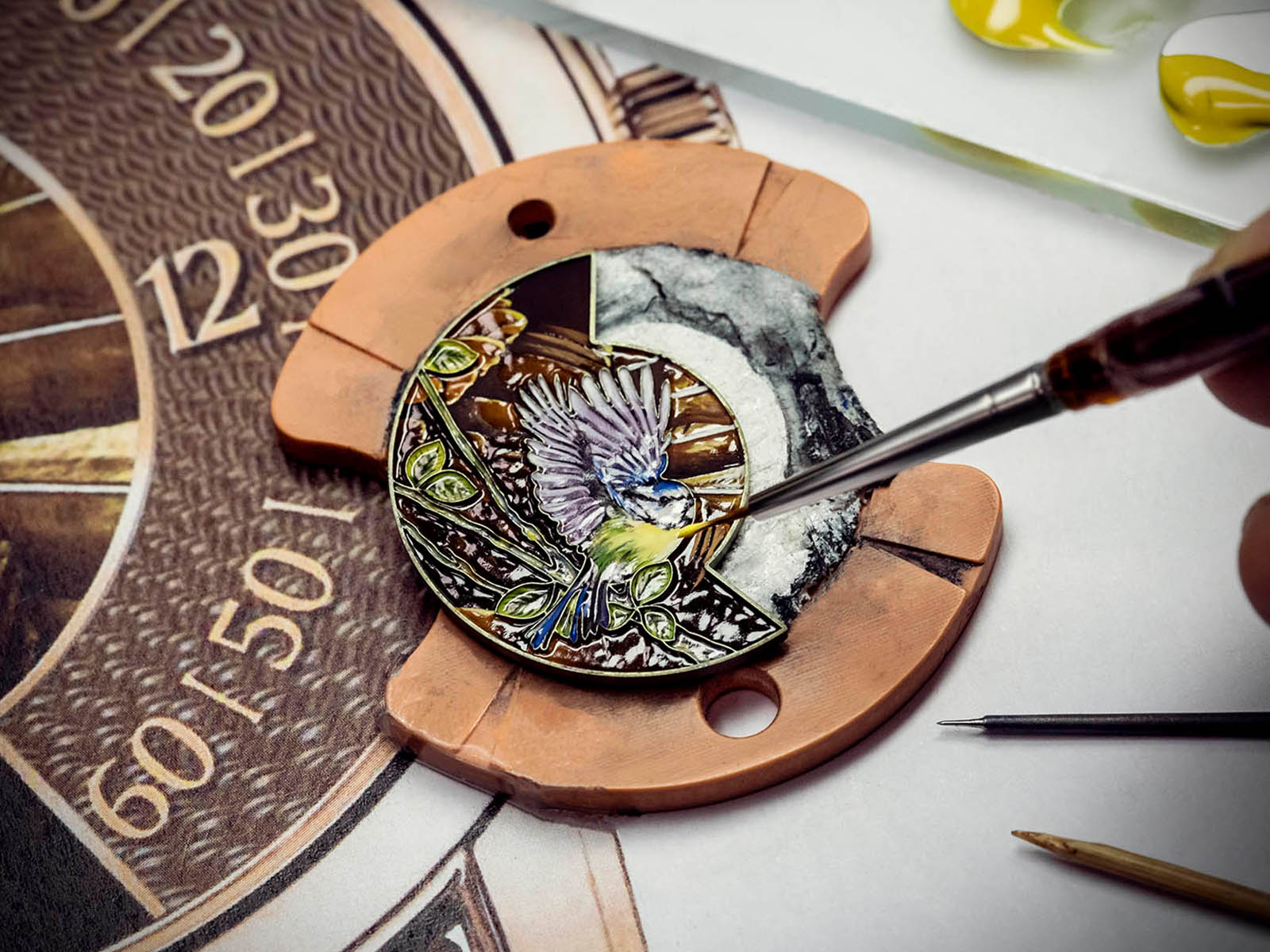 Here are the answers...
SİREN ERTAN (Designer):
It is hard to find a product that fits you perfectly when you are a designer that can design anything or look through an imaginary perspective. I admit it, I am finical. However, I was very excited to see these birds, which are exquisite designs of nature, on watches, which is among my indispensables and my special interests. Moreover, I like it more when this watch comes from a world-known brand that I have been following for many years like Vacheron Constantin. I think I would choose the "Blue Jay" from these watches. I like blue, especially in this tone. Besides, I guess we all need the peace of blue while the world is going through a pandemic. In the meantime, I am impressed by the Blue Jay's adaptive, intelligent, challenging, unique, and warm-blooded character.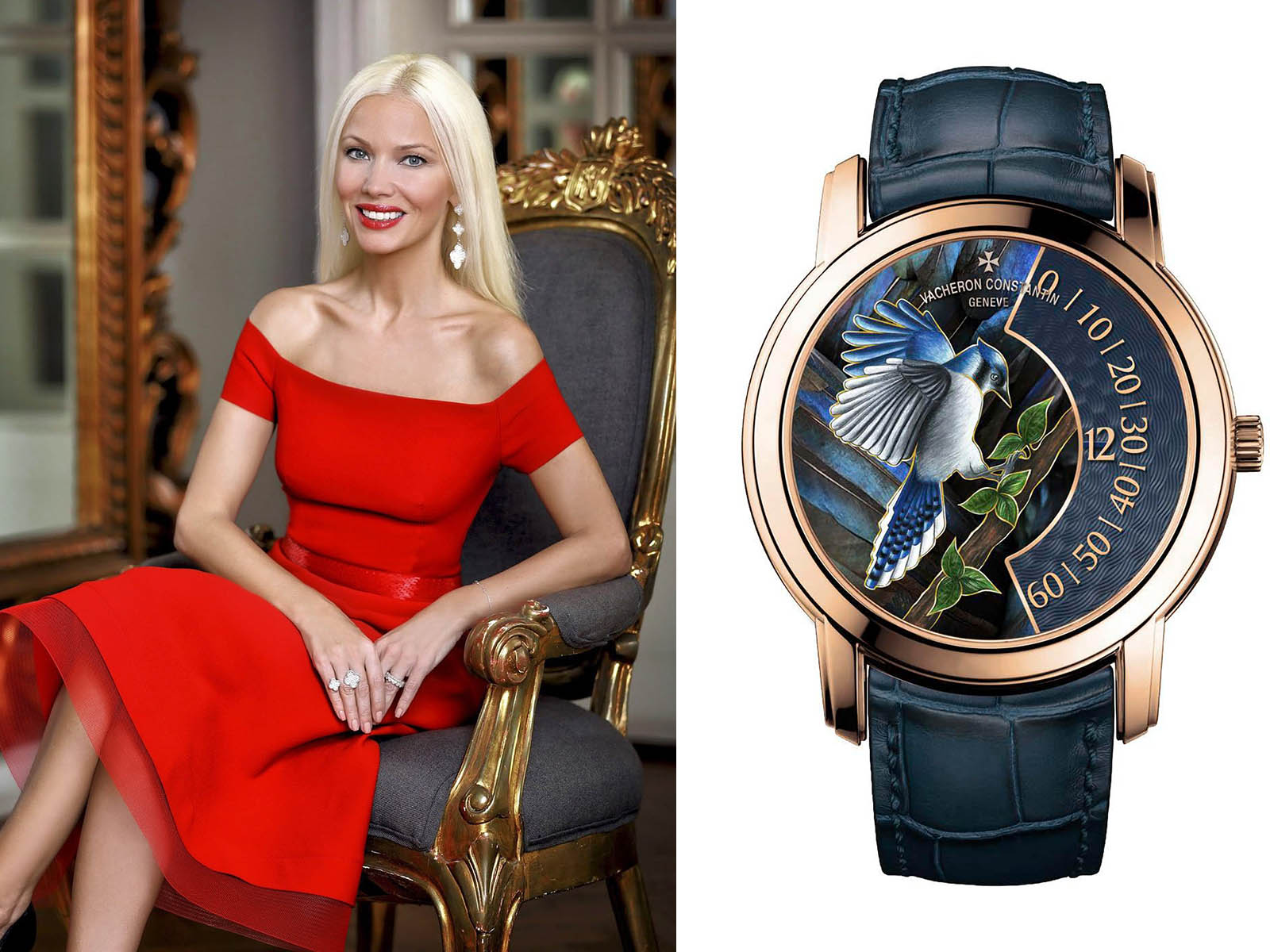 MELTEM KAZAZ (Founder of Salt & Pepper Project)
We are going through a period to be engraved into history... Our freedom is not restricted due to an ideology or a war. On the contrary, against all enemies that we cannot even see with our eyes, all societies are isolated, we make inferences about our current situation and future in loneliness. I think the question of our attitude towards our world, i.e. nature, comes first in our evaluations about ourselves and life. At this point, our path intersects with Vacheron Constantin's Les Cabinotiers Singing Birds series. "La Musique de Temps", the new series of this deep-rooted wizard of Switzerland, which has been in existence for more than two centuries, promises us the musical dimension of the time with the series of songbirds in unique elegance representing the sky and freedom in the sky.
My eyes and heart flow into the Hummingbird first in this special series, where each of which is more subtle than each other. Green is my favorite color. In this pandemic period, I realize the luxury of living in a house full of green. My dream is to take my relationship with nature to a much more valuable level when the post-pandemic period begins. When I integrate my passion for the green with my respect for nature, I dream of Vacheron Constantin with a green leather strap and the hummingbird design that is almost like a jewel on my wrist forever. Because this is such a design, it reminds me of the hummingbird's nature-challenging attitude and unique abilities that the praise of Vacheron and humanity for nature should be done at every moment, not just when we lose our freedom. "La Musique de Temps" series is more than a watch. I want it to rejoin life with me, respecting the musical rhythm of time and nature.
ÖZLEM SÜER (Designer)
The Hummingbird in Vacheron Constantin's "La Musique de Temps" series impressed me with its design taking the wonderful color story of nature and illustrating it with my favorite flower Fiji. Design objects inspired by nature are like our life vitamins nowadays. I think Singing Birds series is also very meaningful with its interpretation that tells and even distinguishes time with nature-bird stylization. The green leather strap in the rainforest color and the alternative design approach added a different joy to the model. I also love the metal color. There is a great tone between red gold and yellow gold. Now I would like to go for a coffee at the cozy spot of Le Marais, which features the most beautiful art galleries of Paris, with the Hummingbird, in Cafe Charlot that I love very much.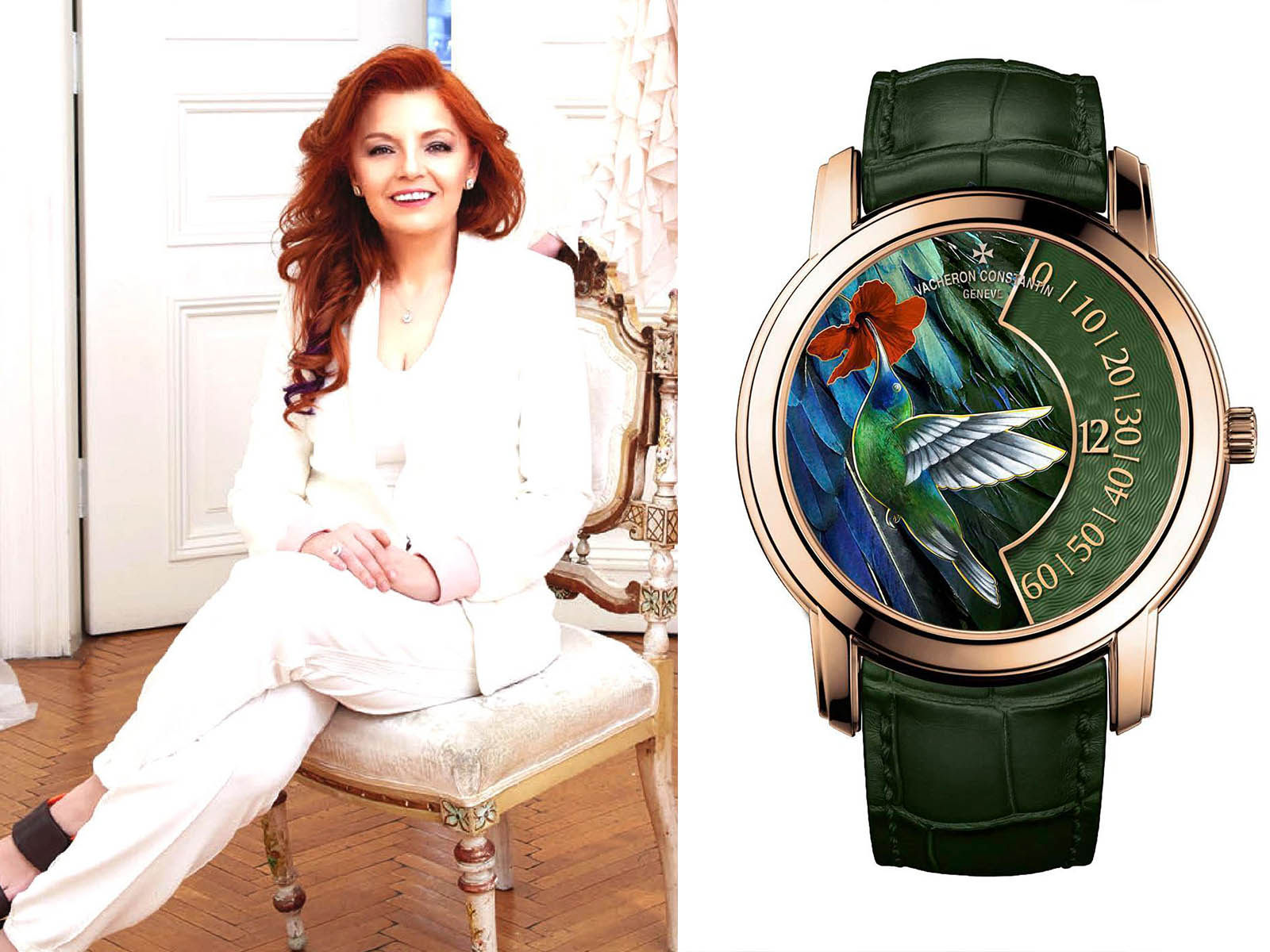 BERRİN SARAN (Writer)
When I first saw Vacheron Constantin's Les Cabinotiers Singing Birds Series, I was caught between the Blue Jay and Robin. But Robin impressed me a little more. I identified its warrior side with me. I would like to go to an art fair or an exhibition opening by wearing this elegant watch and my hat when the days when we reunite with the sky come and become free like a bird again. I hope that the days we miss and dream come as soon as possible.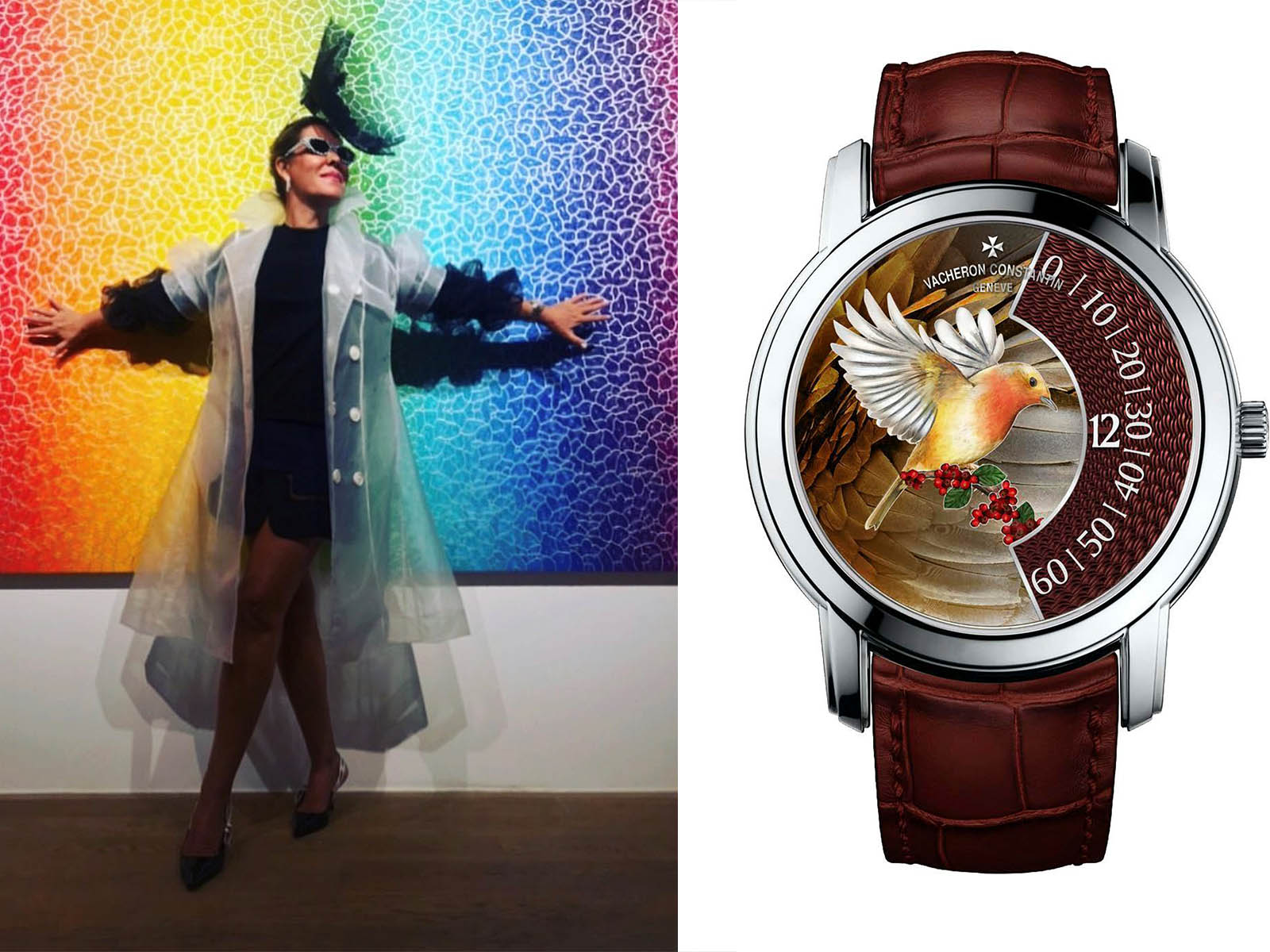 And finally, I would be the Blue Jay. I was fascinated by the ability of Blue Jay birds to change color according to the sky. It reminded me of how free I am. Together with the power of imagination too... I would like to be in Portofino, wearing the Blue Jay model from this collection, presented with an artistic design and a poetic expression, wandering the streets barefoot and dancing to the songs of Andrea Bocelli... Ah! Do you think those days will come?