World famous graffiti artist Cyril Kongo and Richard Mille have collaborated for the brand new RM 68-01 Tourbillon Cyril Kongo watch.
The new limited edition Richard Mille timepiece sports Kongo's personal touch exclusively. Each watch hand painted by Kong individually by using micro-spray painting tools making each and every piece is a unique work of art.
"I come from graffiti. All my work originates there. It was my school for painting, I learned in the street. I need to remain in touch with that world while at the same time looking at what's happening elsewhere. Graffiti is a language with its own codes, a form of writing, whether this is on a gigantic wall, on canvas, or any other surface. I am not a painter bound to a single space, nor to any particular surface," says Kongo.

Kongo further expands on the process of creating the piece: "It took the development of special tools, and over a year of experimentation for me to be capable of painting on a watch some five centimeters (two inches) square. Certain pieces were barely a few millimeters long, some even smaller, and I had to put the lettering directly on them, enough for visual effect but without using much paint so as to avoid throwing off the balance of the movement. It's
as though, starting from a complete automobile, I had to paint the chassis, the engine, each piston etc."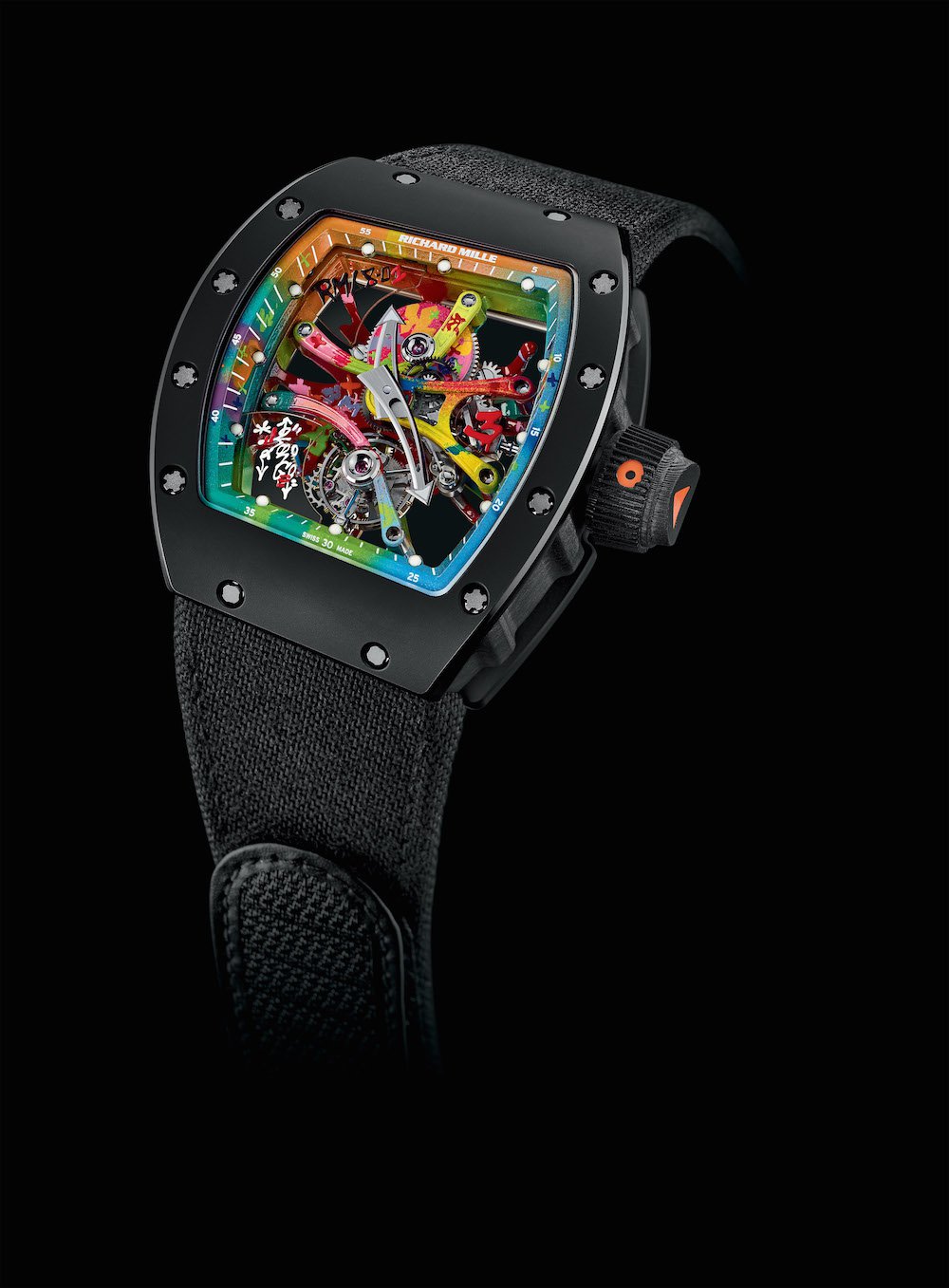 Offered within a case featuring an NTPT Carbon caseband with black ceramic bezels, the movement features a vivid colors and design details which recall Kongo's street art. The new timepiece is limited to 30 pieces worldwide.