It's been barely a couple of decades over the times when 33-36mm case diameter watches were considered full size men's watches however, boosted by the magical touch of fashion, the growing trend for over sized watched effected women's choice accordingly.
In a close look, one can easily get to the point of saying world of horologia is built upon ideas and creations aiming men.Different technical specs, thrilling complications, professional use compatible features and relations with sports and cars are all created for male buyers.
While brands race each other for building the most complicated or highest water resistant rate watch for men, they wrap up most women's watches with their plain quartz movements. The effort is spent for diamonds and precious material instead of traditional watch making spirit.
Obvious development of watch culture, social media contributions, brand ambassador celebrities and sponsorships lifted up the awareness ratio for hi-end watches while slightly breaking the male domination on the market.
The outcome for above facts is quite simple; You find your girl friend staring at your watch box with an " I want one.. " look on her face.
Today men's and women's watches are still seperated clearly ( at least on the catalogs ) however, one can not deny the fact that some men's watches look stunningly beautiful on a women's wrist.
We put together the our top four in this regard.
ROLEX Daytona
We all remember Elle McPherson posing with her lovely all gold Daytona.
Bar Refaeli also wears her all gold Daytona on daily basis as the pictures tell.
But why we put Rolex Daytona on the top of our list..? Well, the first reason is size. Perfectly balanced at a 40mm diameter case, Daytona presents the golden ratio for a men's watch to be worn by a woman. In addition to that, the case thickness is also brilliantly engineered.Together with the solid oyster bracelet, this iconic chronograph wears almost perfect on a petite wrist.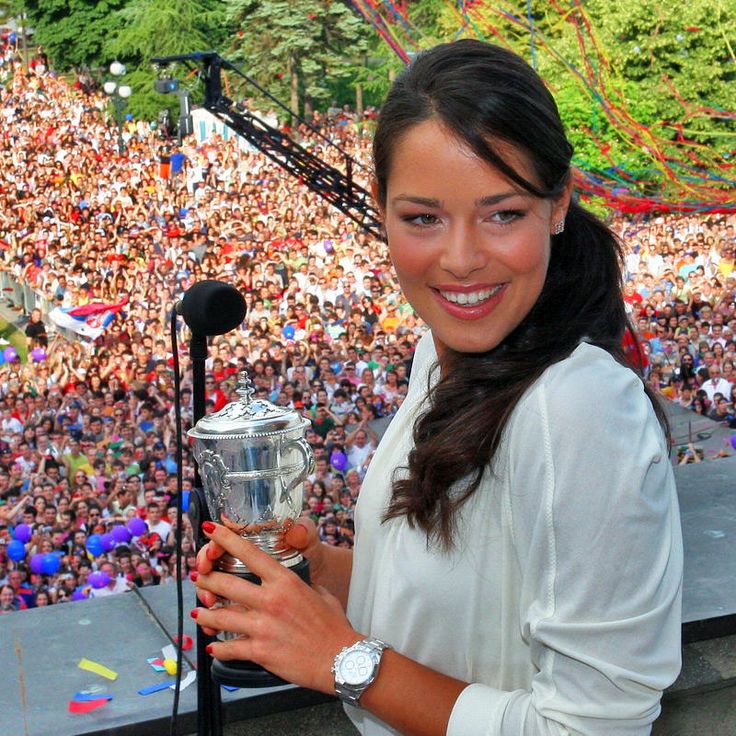 Though above given facts are all accurate as an atomic clock, my personal opinion mainly focuses on the bezel. Stainless steel, yellow gold, everose gold or white gold, Rolex Daytona's thick and polished bezel heavily lifts up the oestrogen level of the watch. Especially accompanied with the polished center link oyster bracelet, Rolex Daytona looks pretty feminine to my eyes.
Having a strong number of options for dial and bracelet/strap among the entire Rolex product range, Daytona deserves to be on the top of this list.
Panerai Radiomir
In fact, Panerai always reminds over sized watches which is quite normal for a brand mainly having 44mm to 47mm diameter models in it's current product range. However the Panerai we chose for the beautiful ladies out there is a bit different.
Namely the most traditional model for the brand, Radiomir also features arguably the most elegance designed case among other products.Varying from 40mm to 47mm case diameters, Radiomir is obviously a big watch however, due to it's relatively small crown and short lug design, it looks smaller than it really is. Thanks to it's brilliant form, Radiomir sits quite comfortably on small wrists thus making it the " the perfect Pam " for ladies.
Patek Philippe Nautilus 5711
We all know PP has several nice watches for women. However, -thanks to it's traditionally sized watches- most of it's models can be worn by women.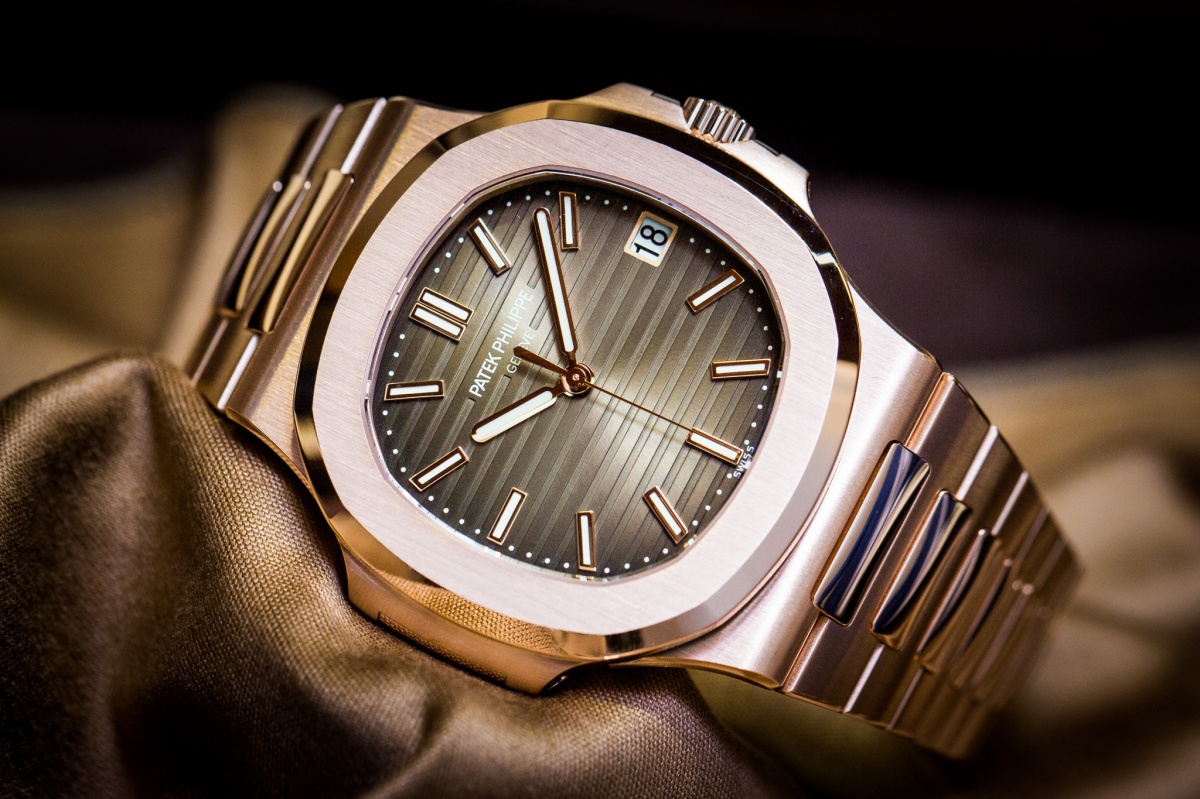 Considered as the most important member of the "big four" designed by the legendary Gerald Genta, 5711 represents the base line of Nautilus product range. It is also the most similar model to the original Nautilus design in looks.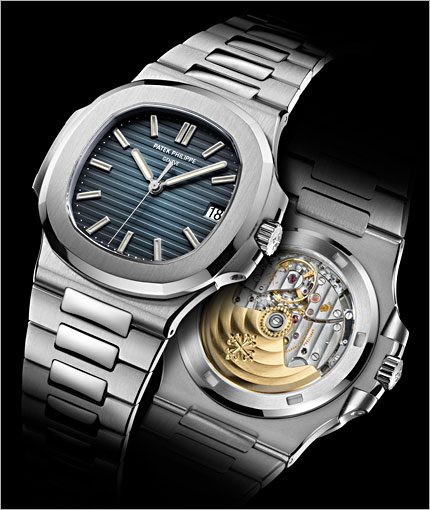 With it's 40mm case diameter, again PP 5711 is one of the most balanced men's watches to be worn by women. It's thin and elegantly shaped case sits quite comfortably of most women's wrists. Being able to fit almost any occasion or fashion, PP 5711 has a variety of case material, dial color and strap/bracelet options which make it quite a choice for a women to grab from her boyfriend's watch box.
IWC Portofino Chronograph
Highly admired with it's Big Pilot range, IWC is always a top choice for most watch enthusiasts.Having a variety of different ranges from professional use compatible tool watches to classic and elegant dress watches, IWC also holds a remarkable collection for women's watches. To match with our search criteria we leave the ladies watches away and get into the tempting side of men's watches.
Portofino is a quite succesful serie of IWC which strongly presents the classic design of the brand with modern proportions. With it's 42mm diameter case we put Portofino right next to Panerai Radiomir. Thanks to it's domed bezel and simple dial lay out, Portofino looks a tad bigger than it really is.
Among a variety of options regarding dial colors and straps/bracelets, we highly recommend the mesh bracelet version which would look stunning on a women's wrist.