The OnlyWatch 2017 Auction was held on Saturday, November 11th by the Christies' Auction House in Geneva, Switzerland. We have all the results from the auction house that had many surprises.
On October 18th 2017, the models that met with the Turkish watch enthusiasts at the Istanbul Sabancı Museum was sold for a very special purpose. Earnings from the sale of watches, as in previous years, will be donated to improve the treatment of Duchenne Muscular Dystrophy.
Though the auction had no record breaking sale, it still hosted models that ended up with pretty surprising prices.
The complete list of 50 timepieces sold at the auction with the estimated and final prices are below:
ANDERSEN GENEVE
"TEMPUS TERRAE" ONLYWATCH 2017 "PIÈCE UNIQUE"
Estimate: 45.000 - 50.000 CHF
Price Realised: 55.000 CHF
ARMIN STROM
MANUAL HUNT SLONEM EDITION FOR ONLY WATCH
Estimate: 10.500 - 18.500 CHF
Price Realised: 18.000 CHF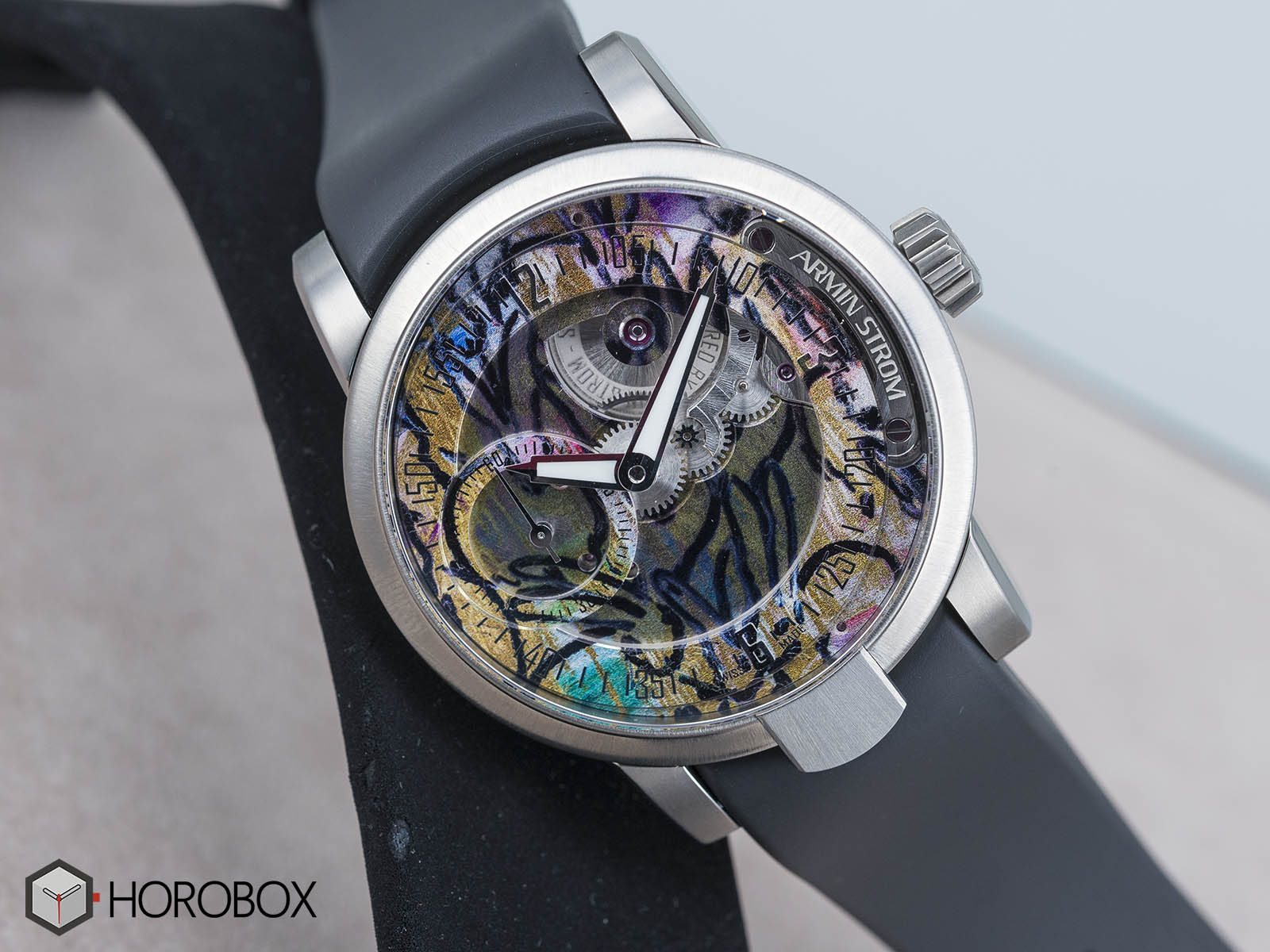 ARNOLD & SON
TIME PYRAMID ONLY WATCH
Estimate: 25.000 - 35.000 CHF
Price Realised: 38.000 CHF
AUDEMARS PIGUET
ROYAL OAK PERPETUAL CALENDAR ONLY WATCH, UNIQUE PIECE
Estimate: 80.000 - 120.000 CHF
Price Realised: 800.000 CHF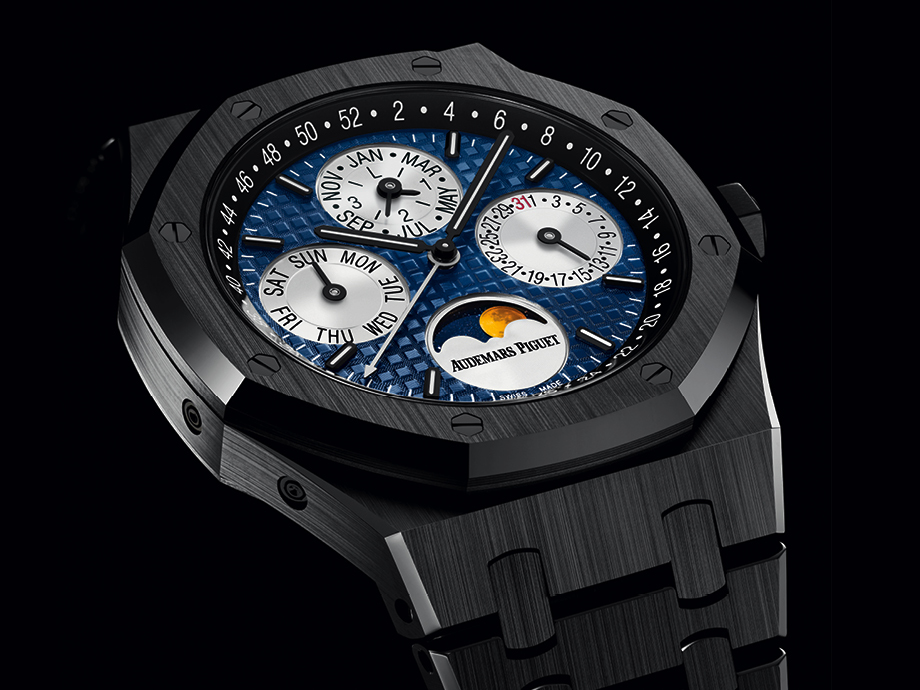 BARBIER-MUELLER
MOSAÏQUE BY BARBIER-MUELLER
Estimate: 110.000 - 200.000 CHF
Price Realised: 90.000 CHF
BELL & ROSS
BR-X1 R.S.17 ONLY WATCH
Estimate: 22.000 - 28.000 CHF
Price Realised: 35.000 CHF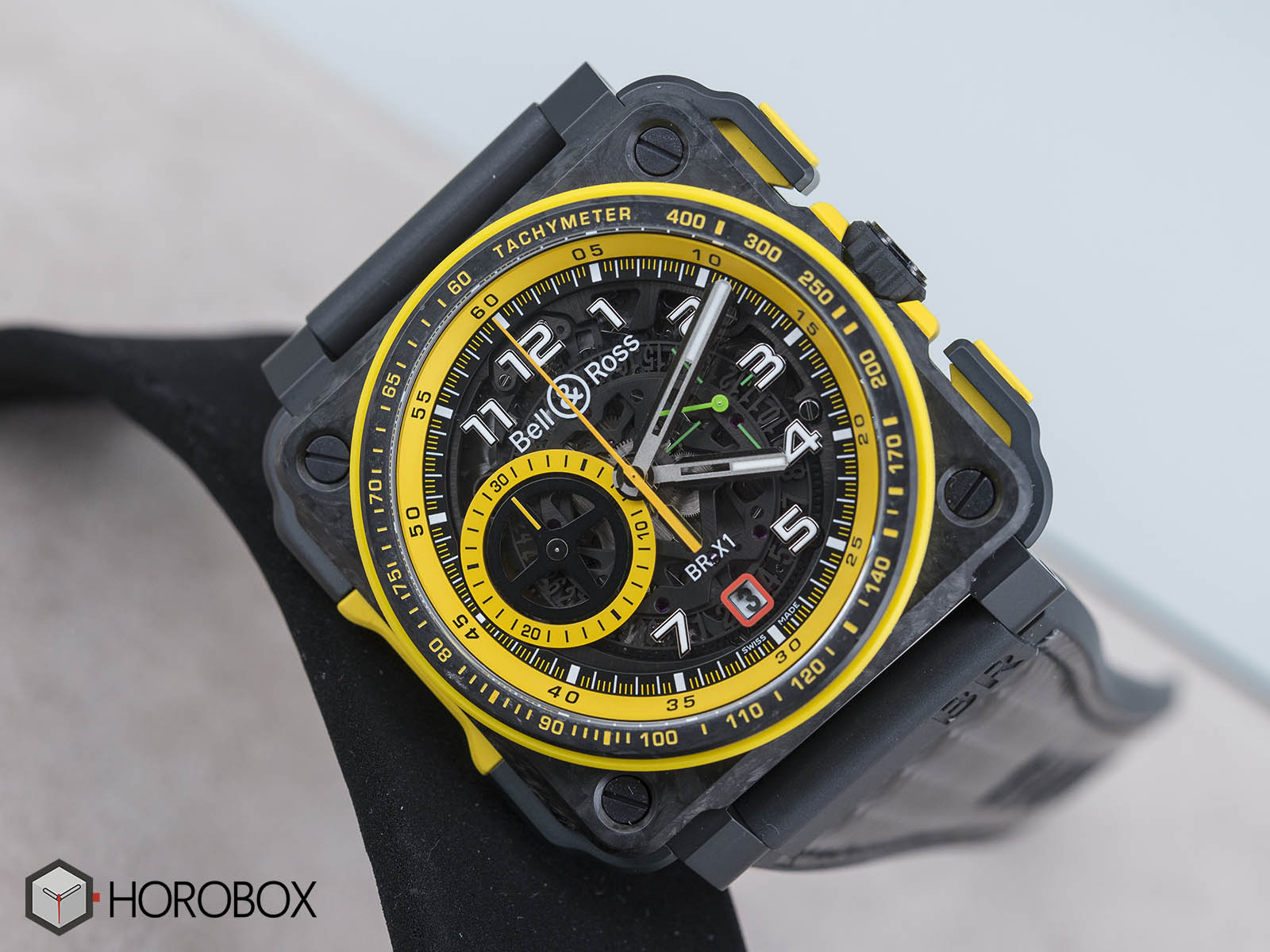 BLANCPAIN
TRIBUTE TO FIFTY FATHOMS MIL-SPEC
Estimate: 10.000 - 17.000 CHF
Price Realised: 53.000 cHF
BOUCHERON
ÉPURE BLÉ D'ÉTÉ
Estimate: 25.000 - 30.000 CHF
Price Realised: 26.000 CHF
BOVET
SECRET BEAUTY FOR ONLY WATCH
Estimate: 55.000 - 60.000 CHF
Price Realised: 80.000 CHF
BREGUET
BREGUET CLASSIQUE QUANTIÈME PERPÉTUEL EN LIGNE
Estimate: 80.000 - 100.000 CHF
Price Realised: 110.000 CHF
CARL F. BUCHERER
MANERO PERIPHERAL ONLY WATCH 2017
Estimate: 18.000 - 23.000 CHF
Price Realised: 23.000 CHF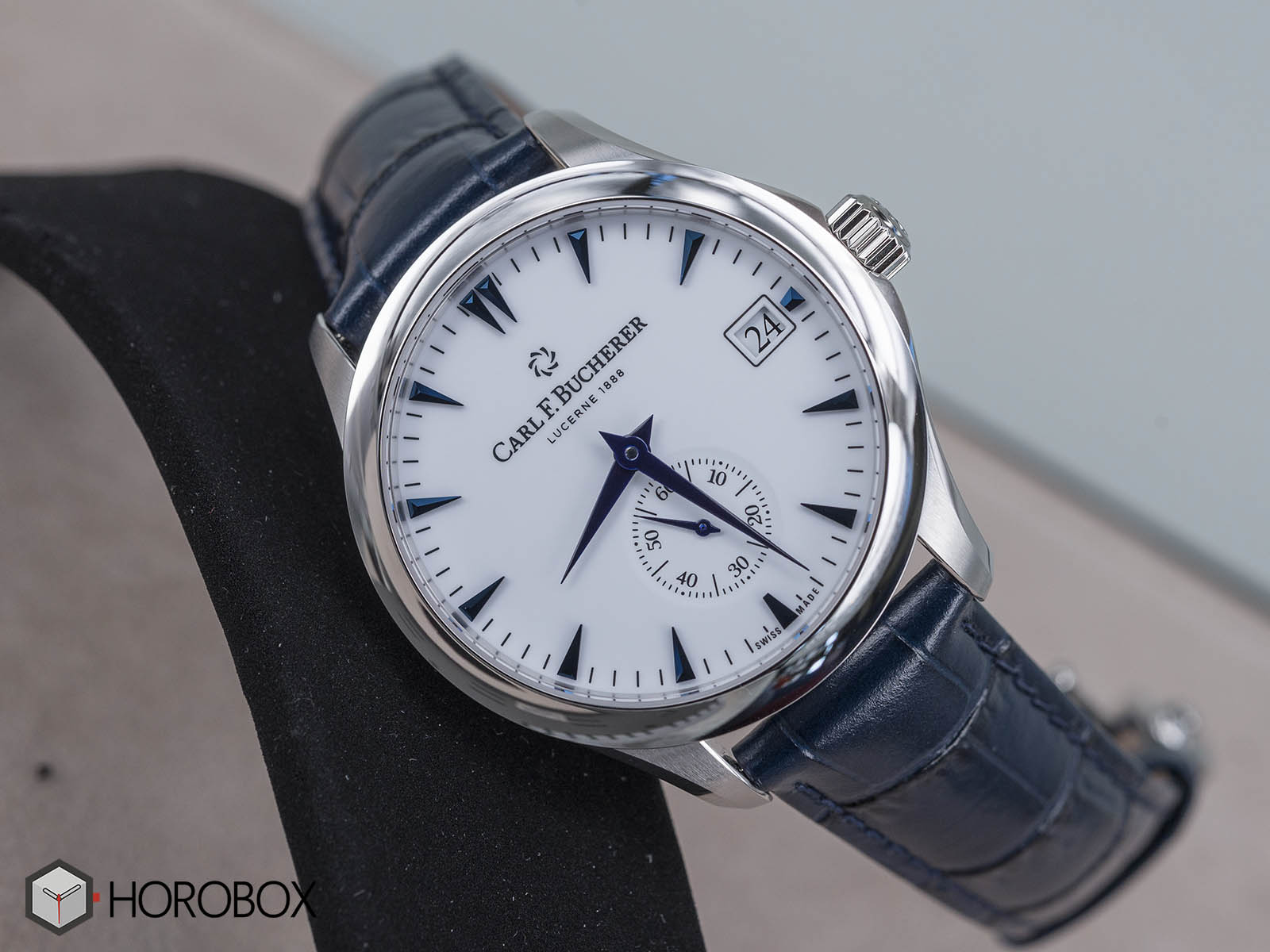 CHANEL
J12 XS
Estimate: 33.000 - 45.000 CHF
Price Realised: 55.000 CHF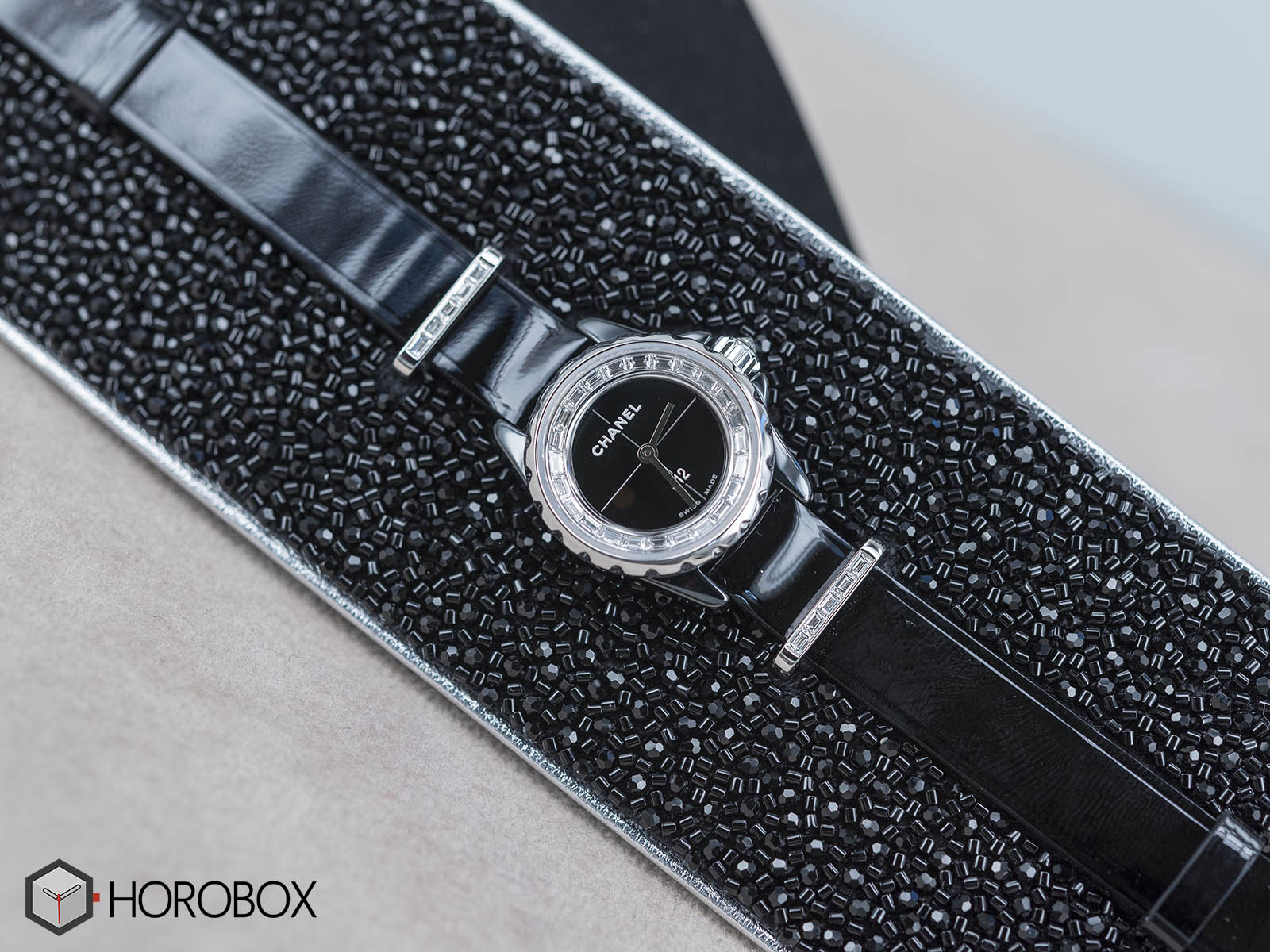 CHOPARD
SUPERFAST 8 HZ POWER CONTROL PORSCHE 919 ONLY WATCH 2017
Estimate: 18.000 - 25.000 CHF
Price Realised: 35.000 CHF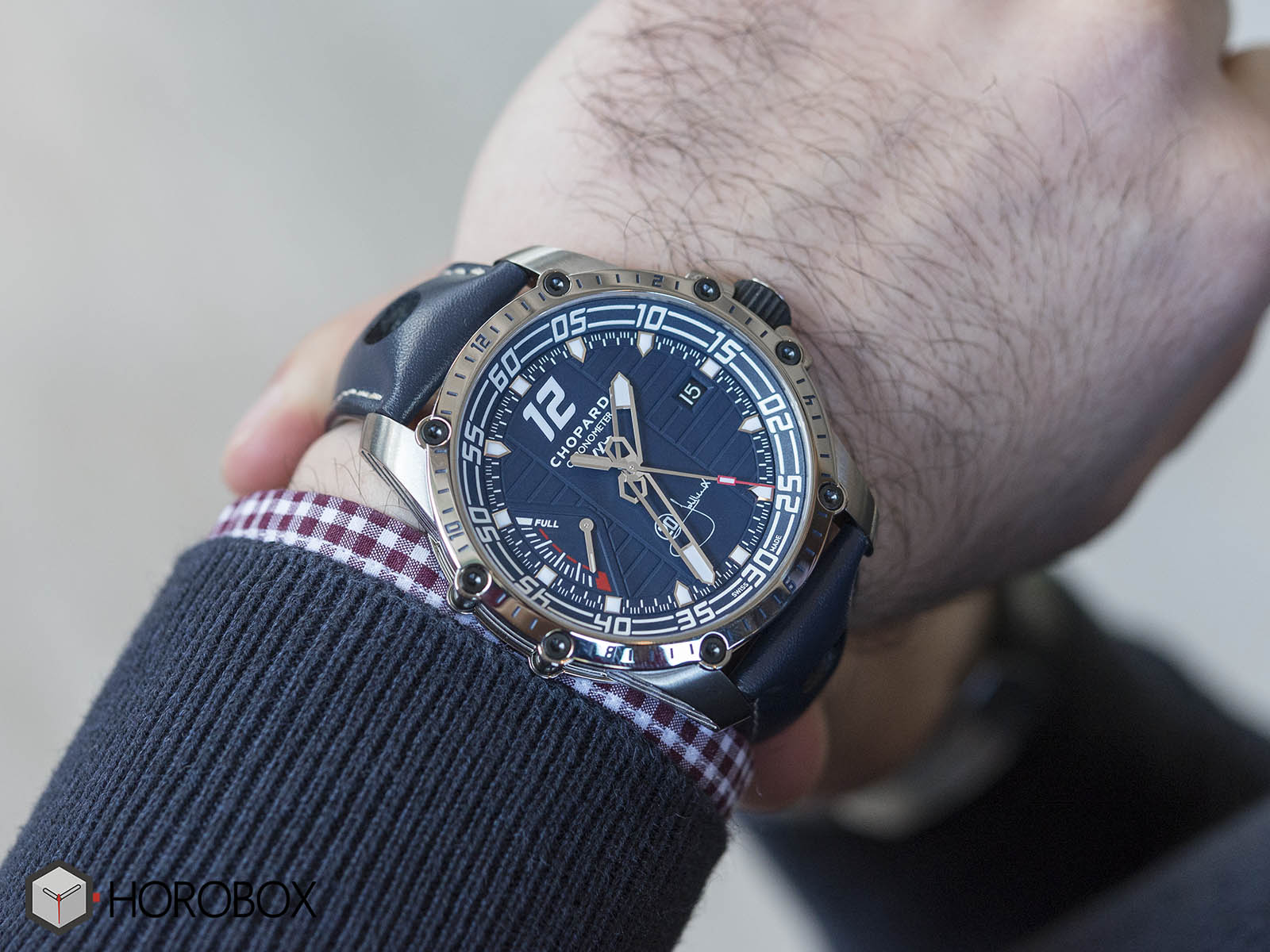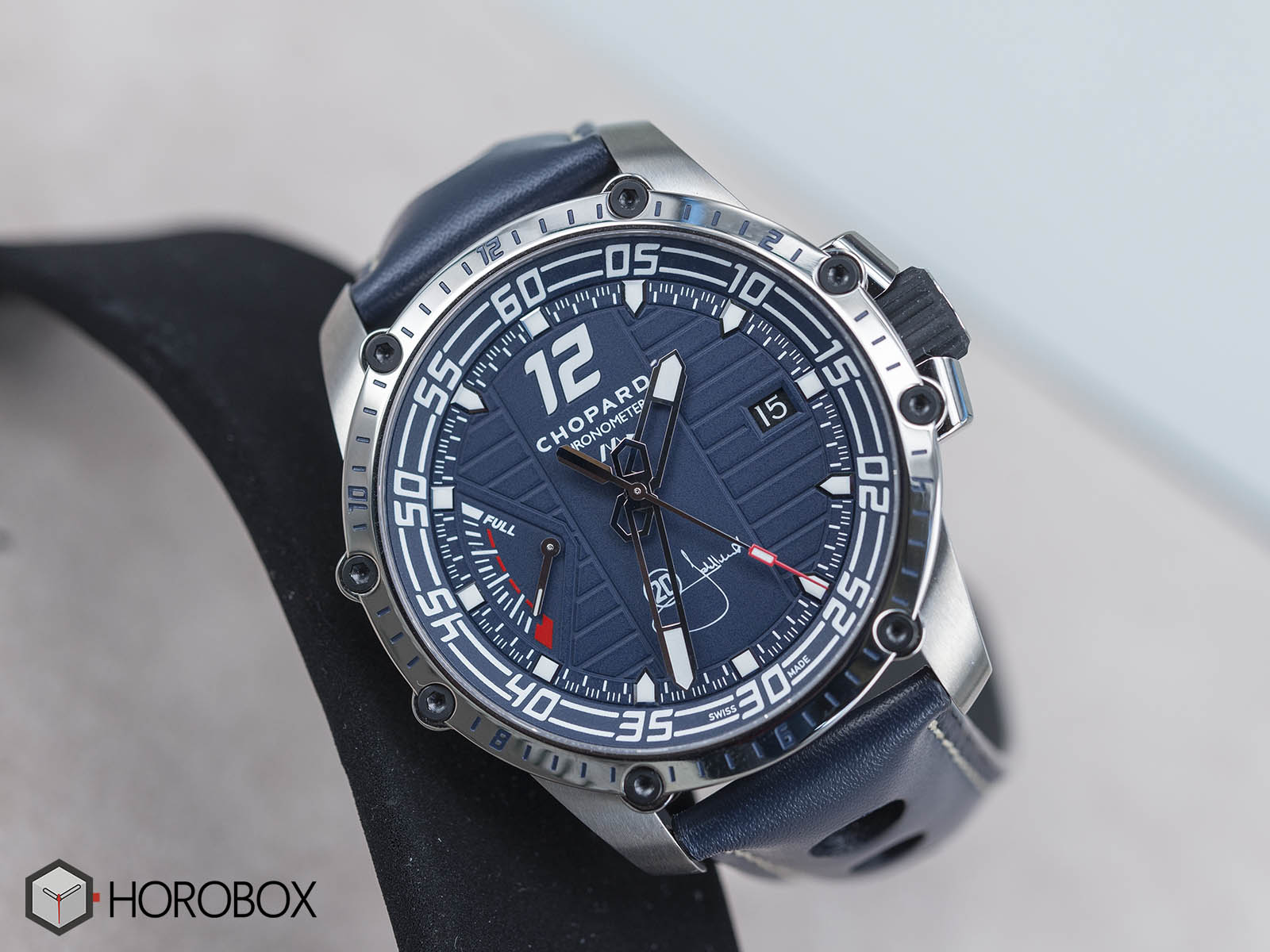 CHRISTOPHE CLARET
MAGICAFIORE
Estimate: 70.000 CHF - 100.000 CHF
Price Realised: 42.000 cHF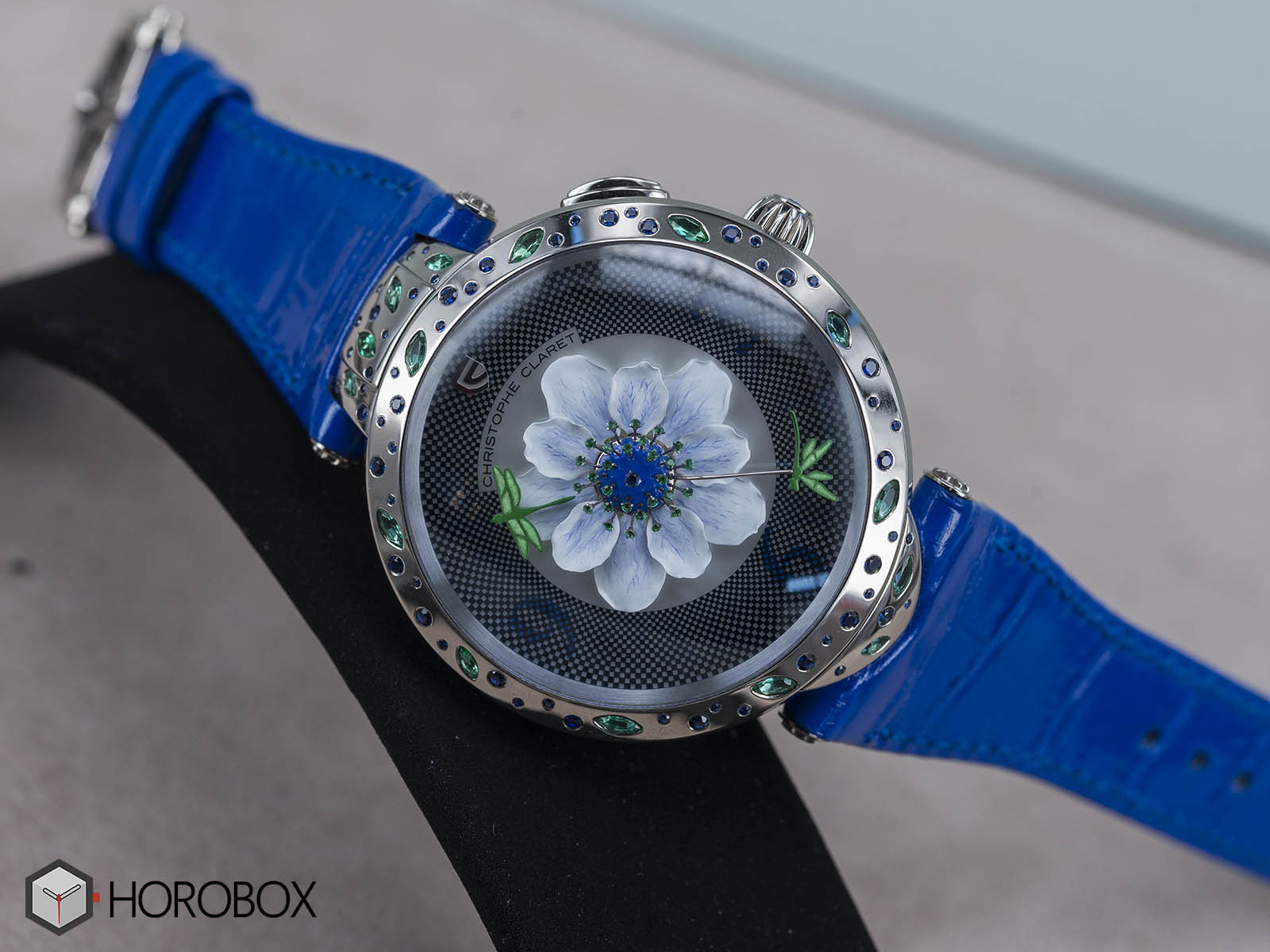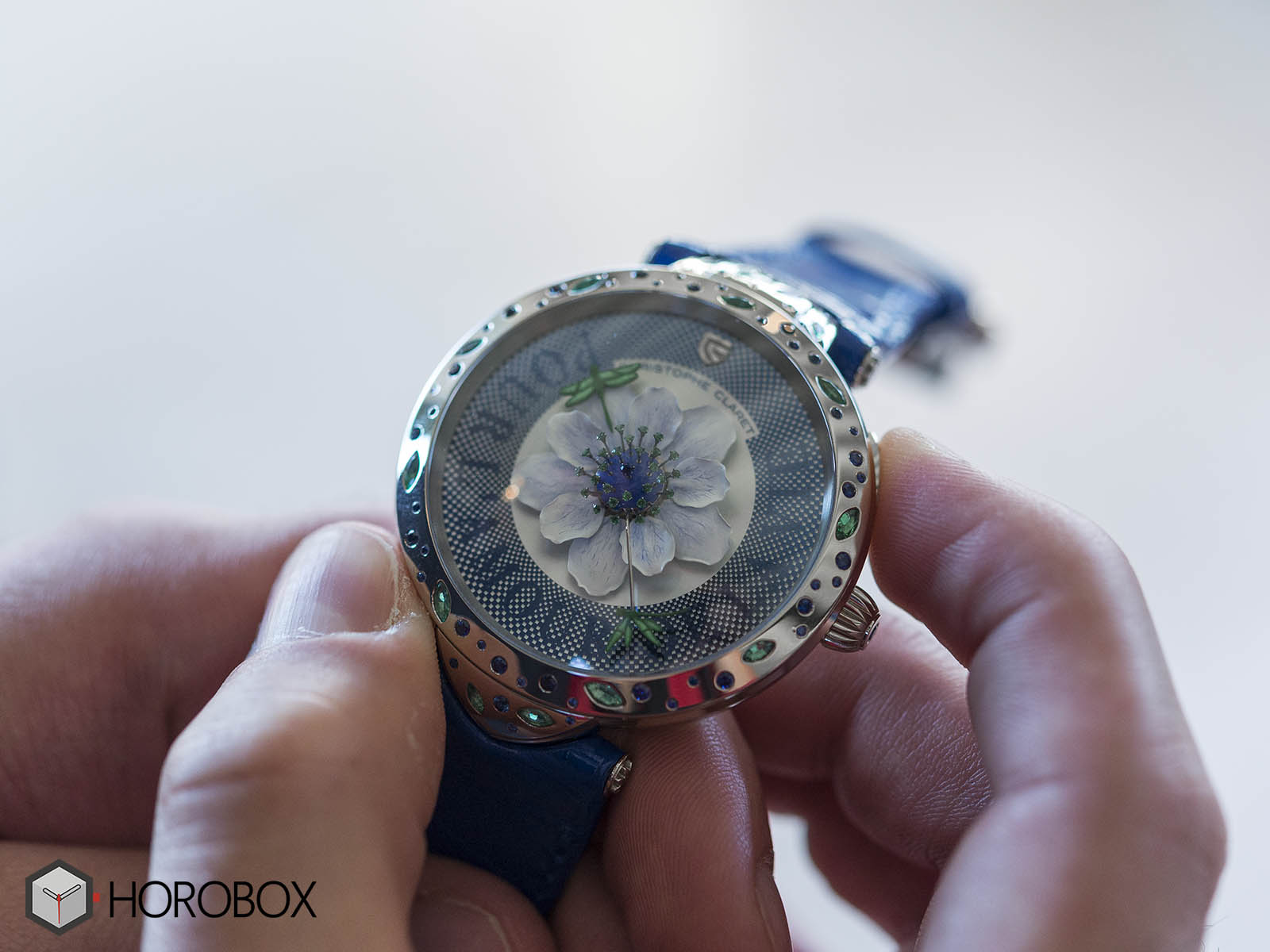 CHRONOSWISS
FLYING REGULATOR RED PASSION
Estimate: 9.000 - 16.000 CHF
Price Realised: 19.000 CHF
CZAPEK
QUAI DES BERGUES N°25TER « COURAGE EVERY SECOND
Estimate: 12.000 - 20.000 CHF
Price Realised: 18.000 CHF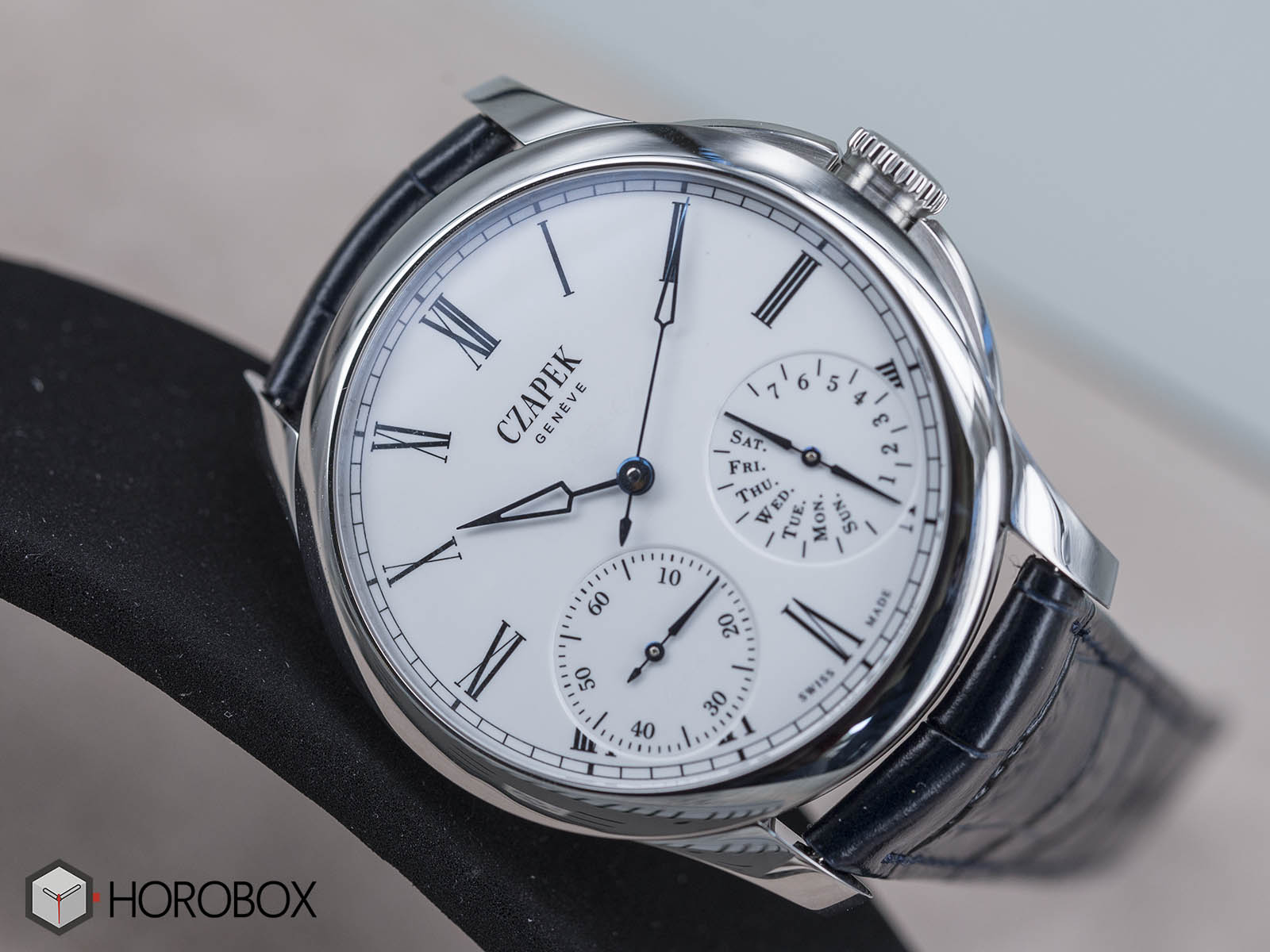 DE BETHUNE
DB1318-OW2017 PIÈCE UNIQUE
Estimate: 60.000 - 90.000 CHF
Price Realised: 100.000 CHF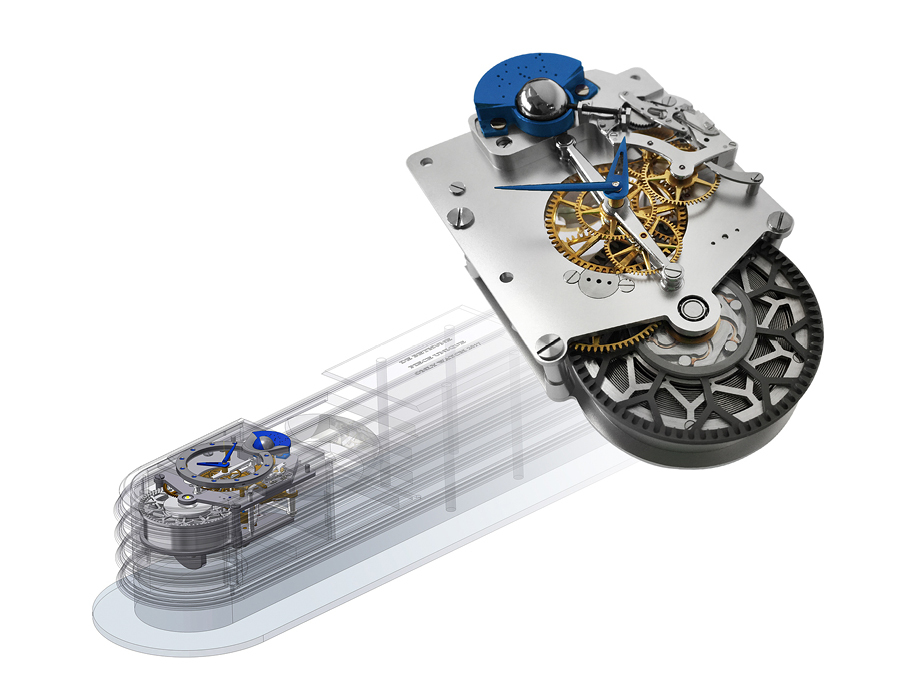 DE WITT
ACADEMIA
Estimate: 25.000 - 40.000 CHF
Price Realised: 40.000 CHF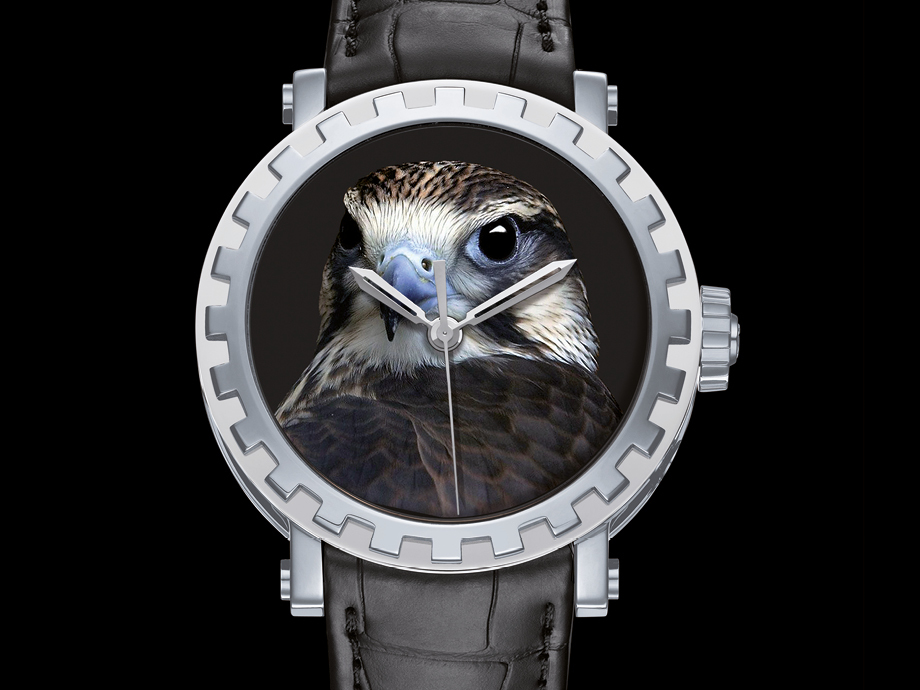 F. P. JOURNE
CHRONOGRAPHE MONOPOUSSOIR RATTRAPANTE BLEU
Estimate: 200.000 - 400.000 cHF
Price Realised: 1.150.000 CHF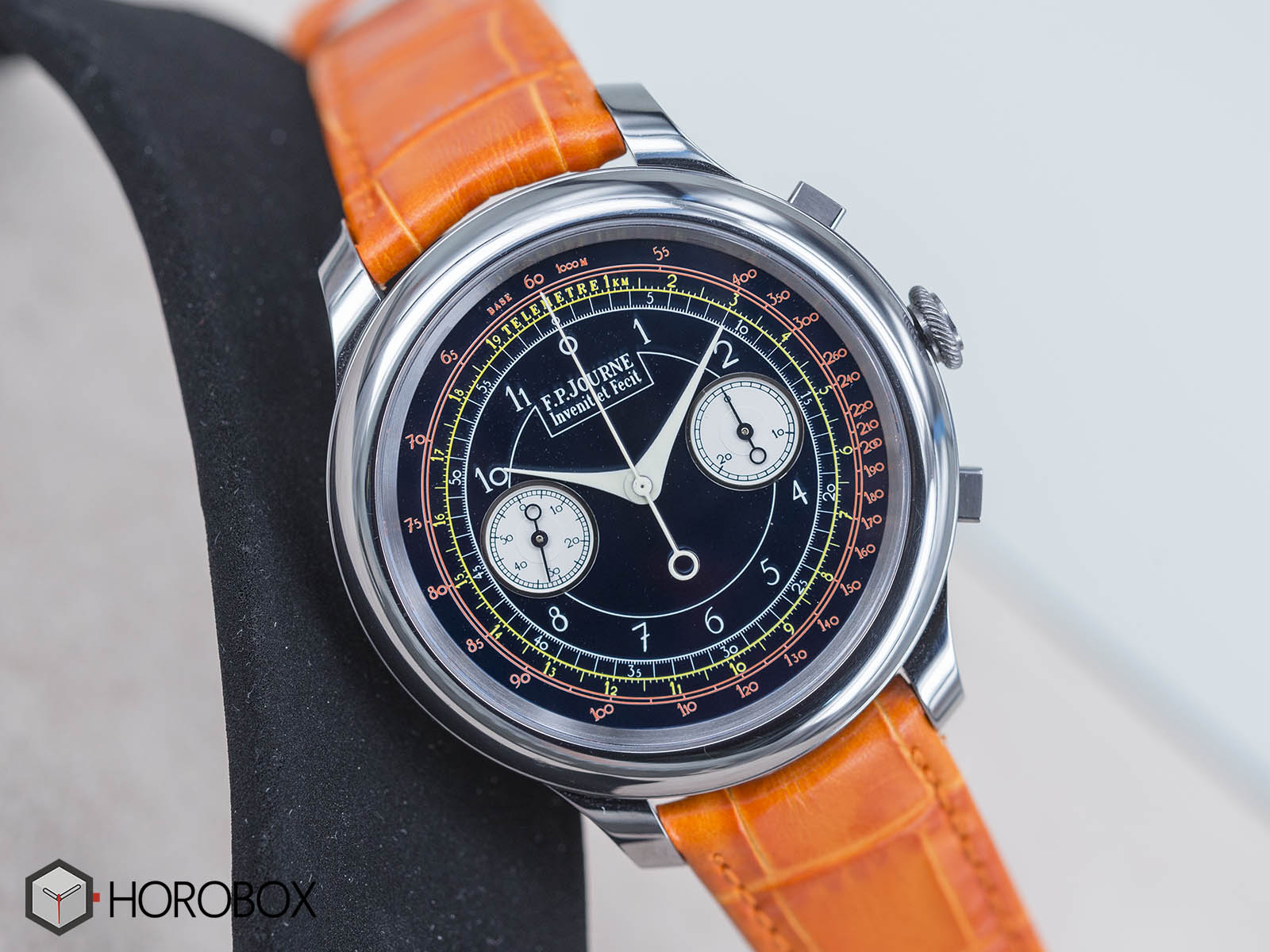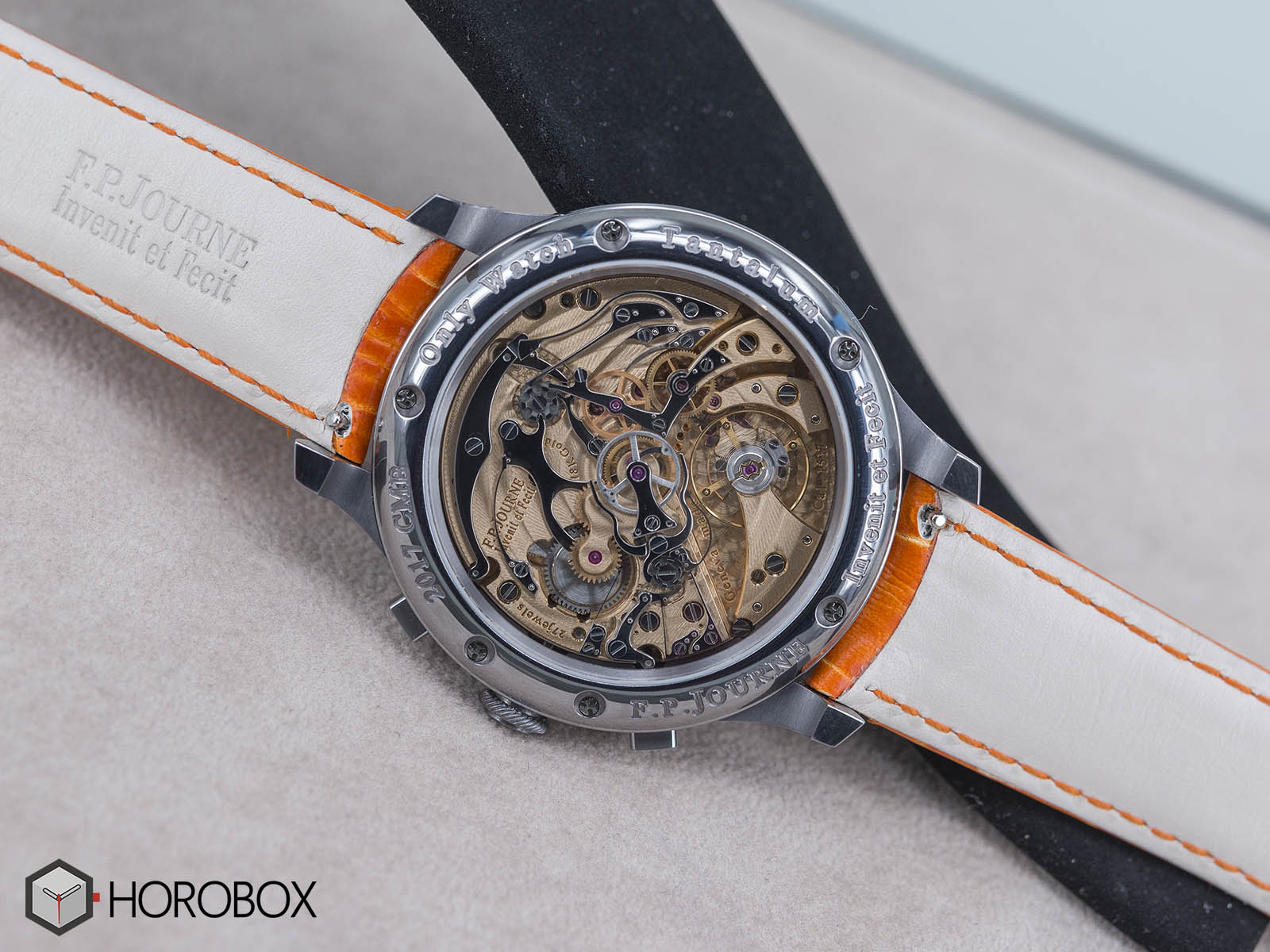 FABERGE
"IF LIFE GIVES YOU LEMONS…"
Estimate: 27.000 - 47.000 CHF
Price Realised: 40.000 CHF
FREDERIC CONSTANT
MANUFACTURE PERPETUAL CALENDAR
Estimate: 17.000 - 27.000 CHF
Price Realised: 30.000 CHF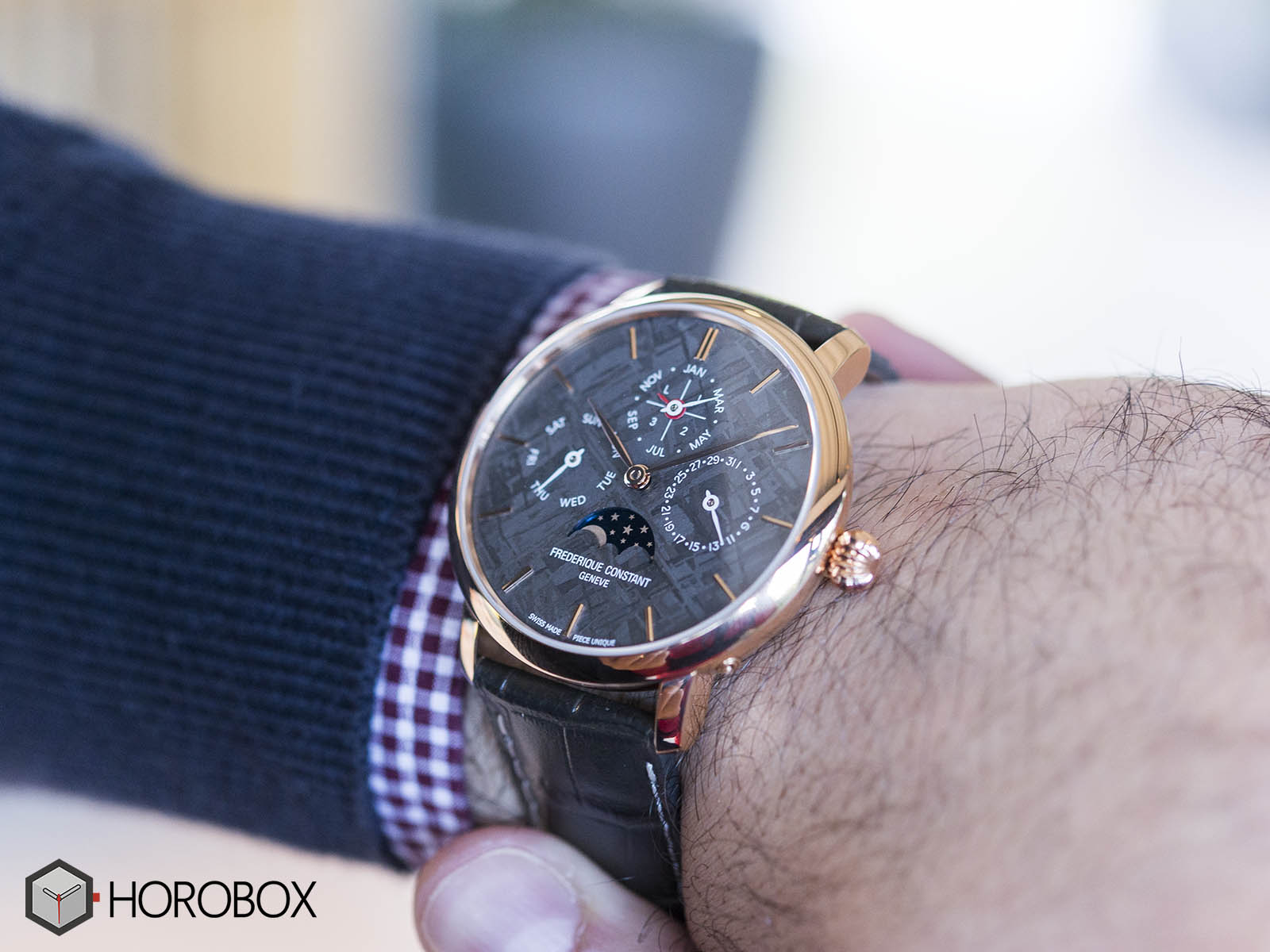 GIRARD-PERREGAUX
LAUREATO 2017 SPECIAL EDITION
Estimate: 15.000 - 18.000 CHF
Price Realised: 35.000 CHF
H. MOSER & CIE
VENTURER CONCEPT ONLY WATCH
Estimate: 19.500 - 29.500 CHF
Price Realised: 35.000 CHF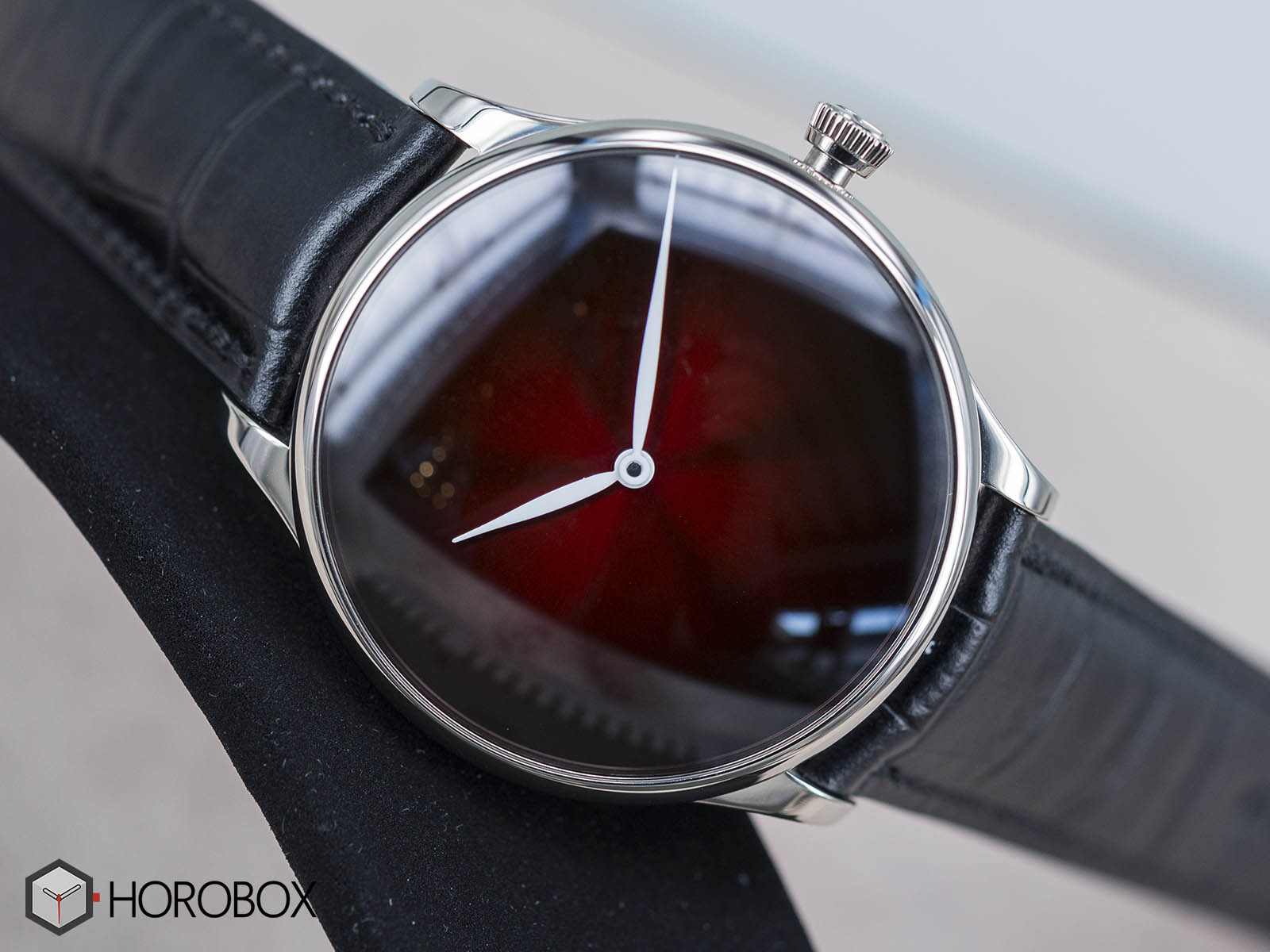 HARRY WINSTON
OCEAN BIG DATE ONLY WATCH
Estimate: 39.000 - 49.000 CHF
Price Realised: 40.000 CHF
HAUTLENCE
PINBALL, BALL-E
Estimate: 23.000 - 38.000 CHF
Price Realised: 35.000 CHF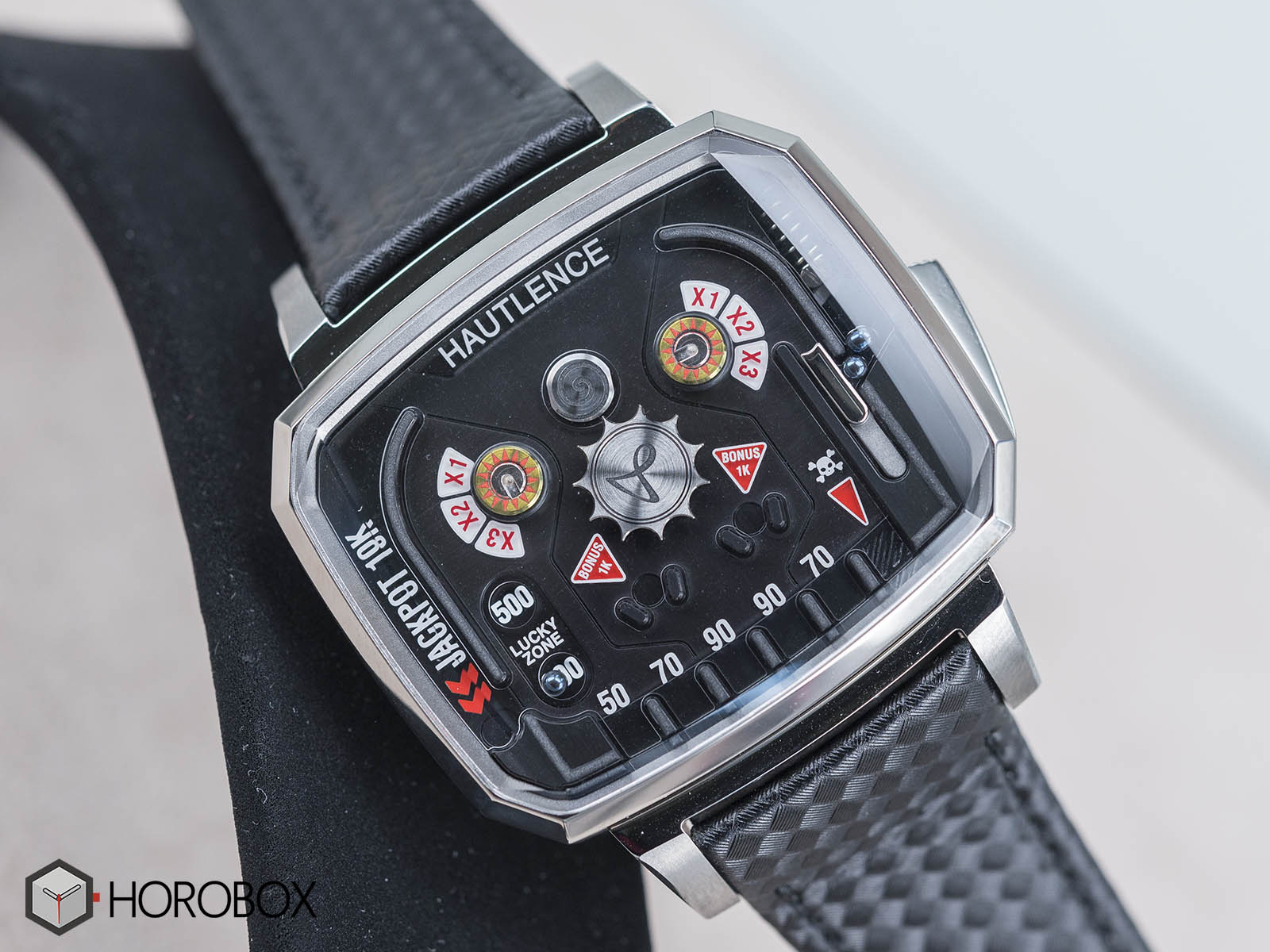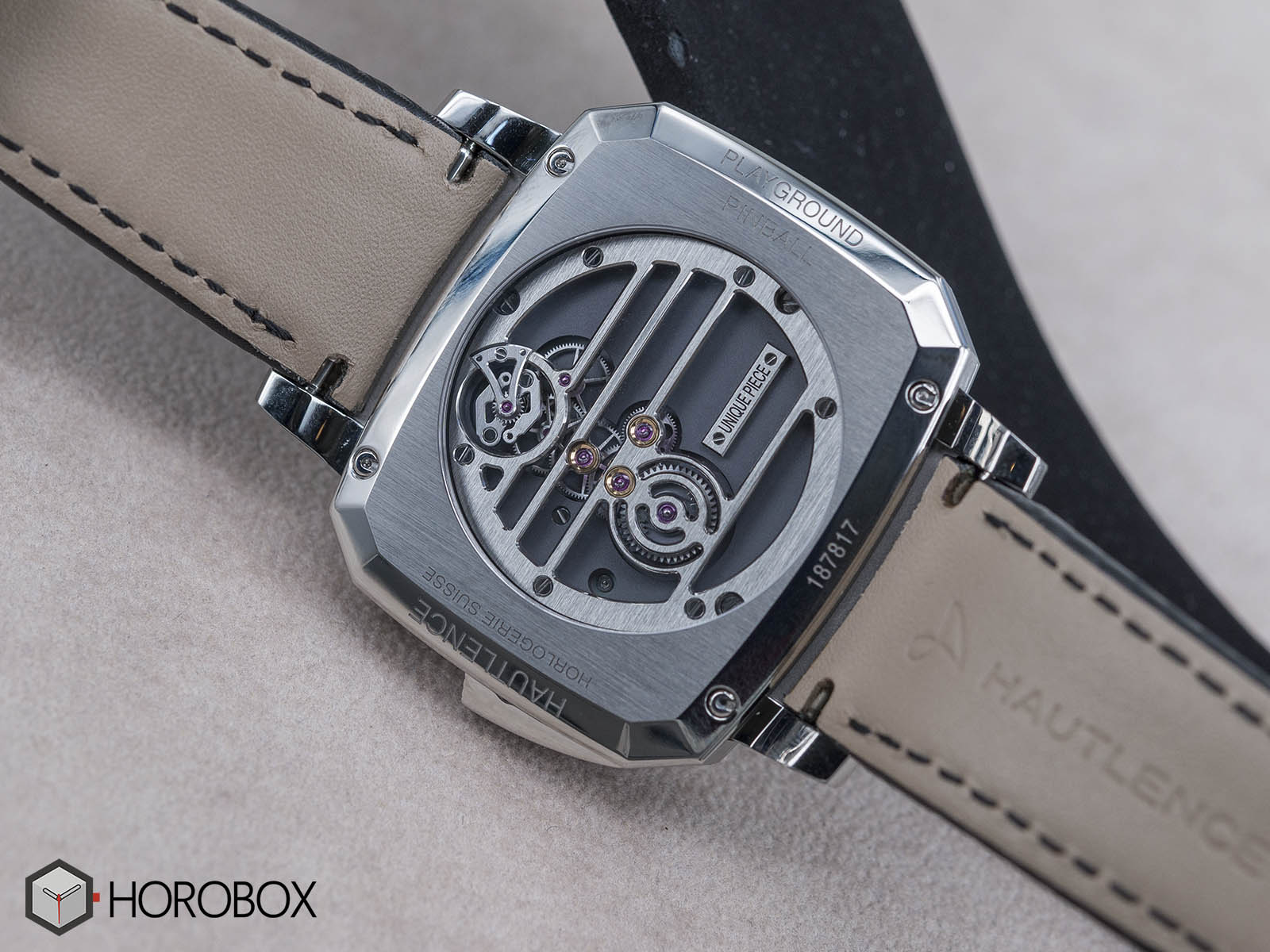 HERMES
SLIM D'HERMÈS L'HEURE IMPATIENTE, ONLY WATCH EDITION
Estimate: 35.000 - 55.000 CHF
Price Realised: 68.000 CHF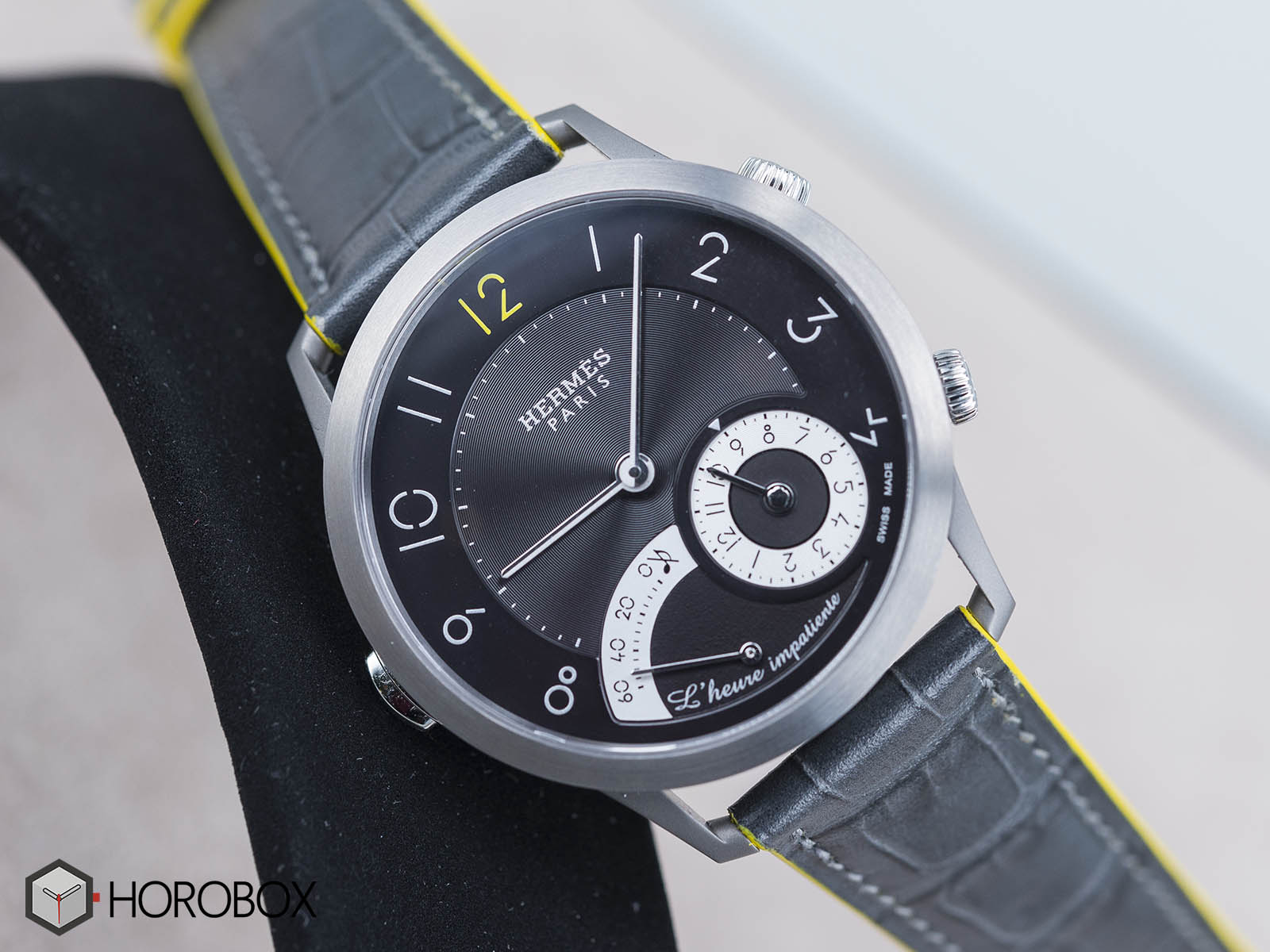 HUBLOT
BIG BANG UNICO SAPPHIRE USAIN BOLT FOR ONLY WATCH
Estimate: 50.000 - 80.000 CHF
Price Realised: 150.000 CHF
JACOB & CO
EPIC X CHRONO ONLY WATCH 2017
Estimate: 20.000 - 25.000 CHF
Price Realised: 20.000 CHF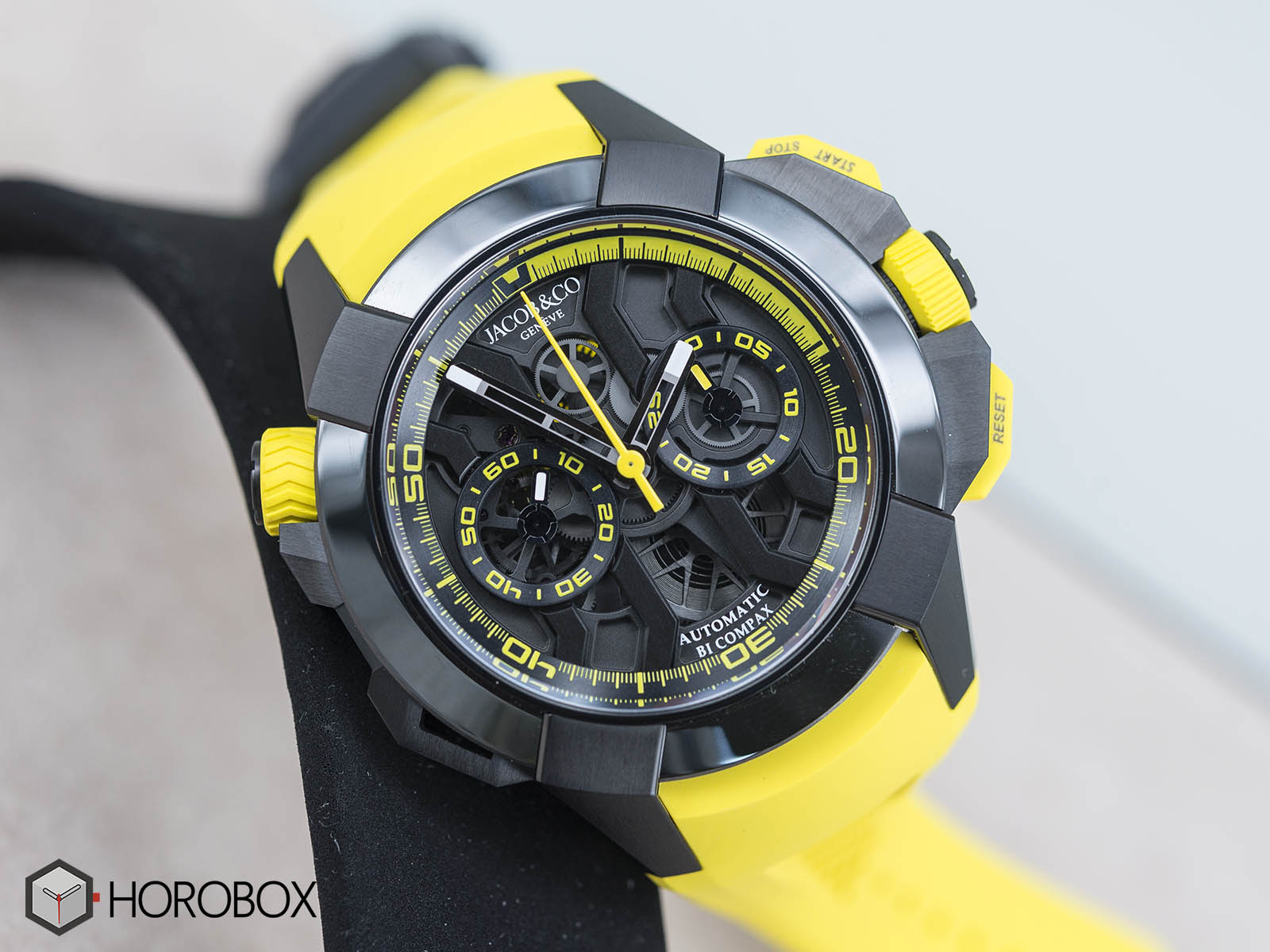 JAQUET DROZ
GRANDE SECONDE OFF-CENTERED CUPRITE
Estimate: 30.000 - 40.000 CHF
Price Realised: 35.000 CHF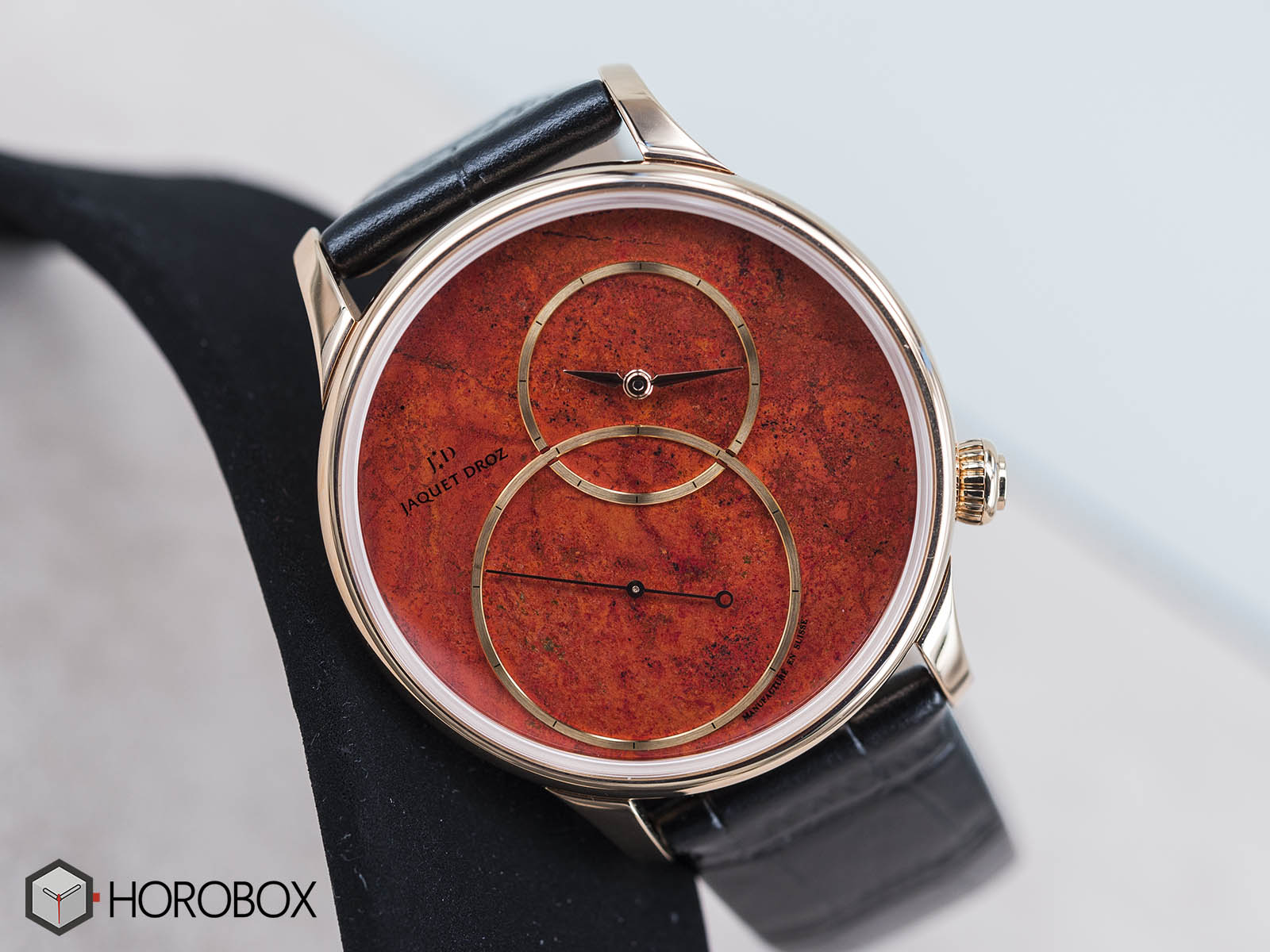 KONSTANTIN CHAYKIN
JOKER
Estimate: 10.000 - 15.000 CHF
Price Realised: 45.000 CHF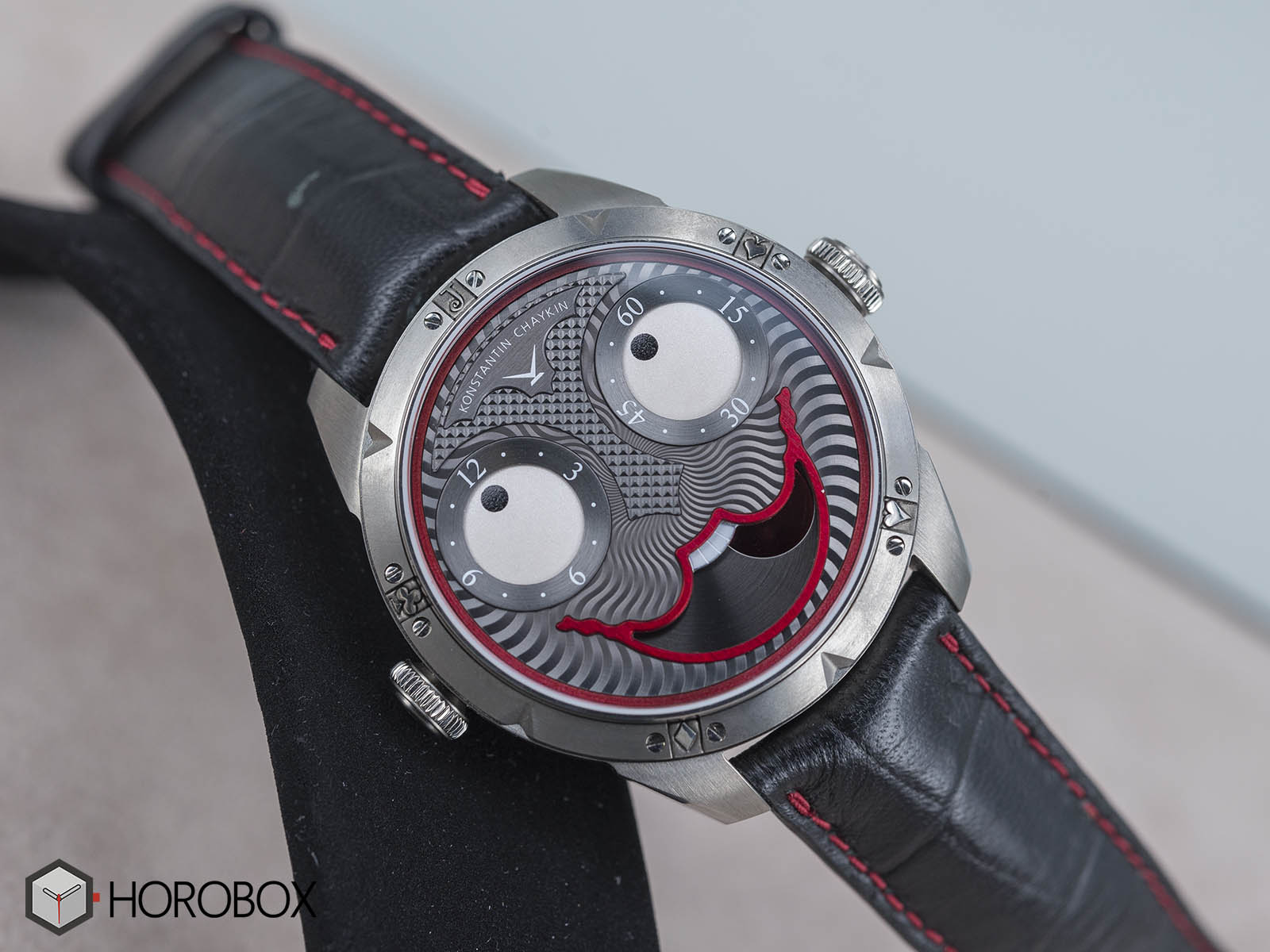 LAURENT FERRIER & URWERK
ARPAL ONE
Estimate: 50.000 - 70.000 CHF
Price Realised: 100.000 CHF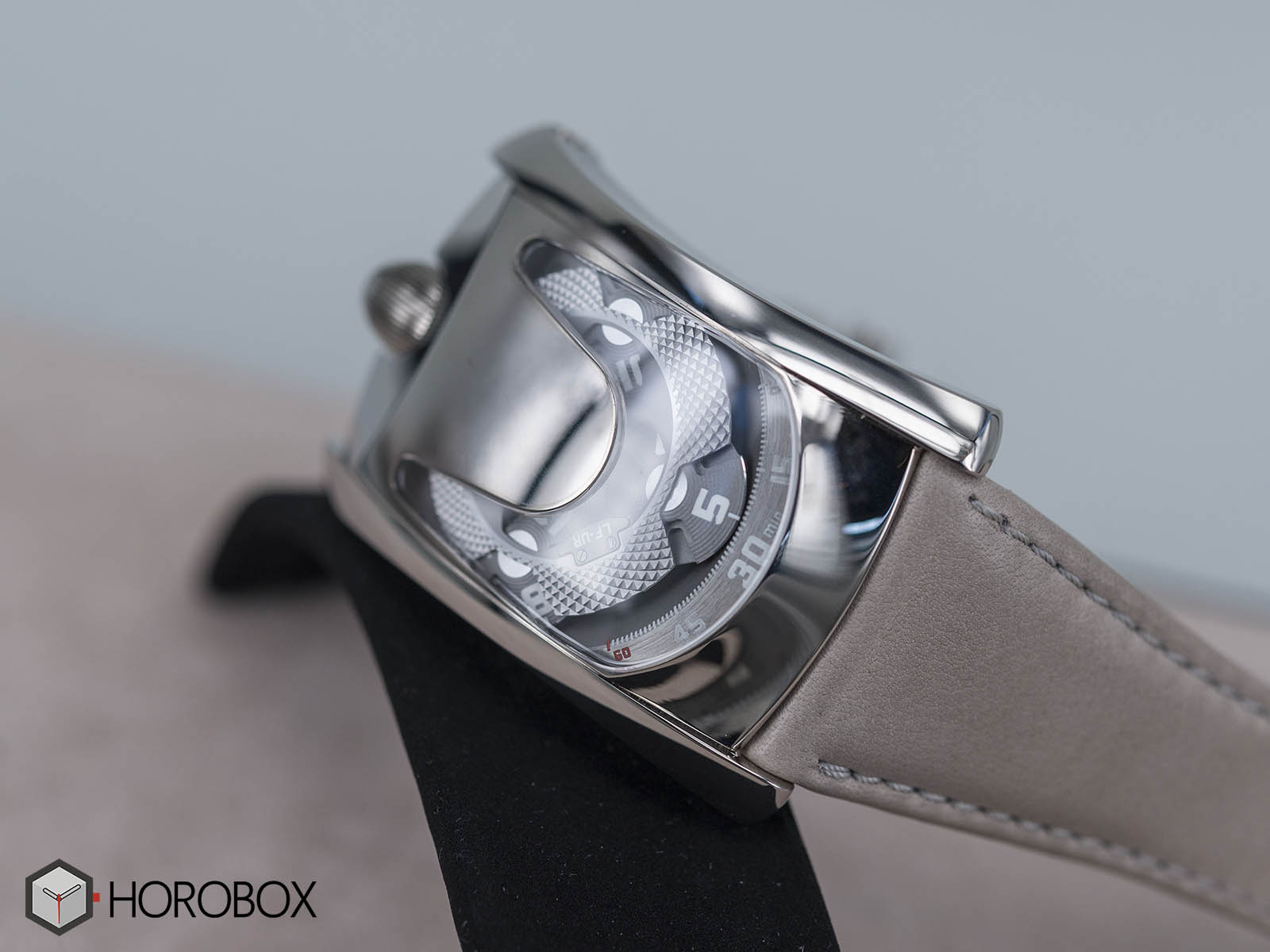 LOUIS MOINET
METROPOLIS ONLY WATCH
Estimate: 17.000 - 27.000 CHF
Price Realised: 30.000 CHF
LOUIS VUITTON
ESCALE SPIN TIME BLACK & FIRE
Estimate: 50.000 - 80.000 CHF
Price Realised: 38.000 CHF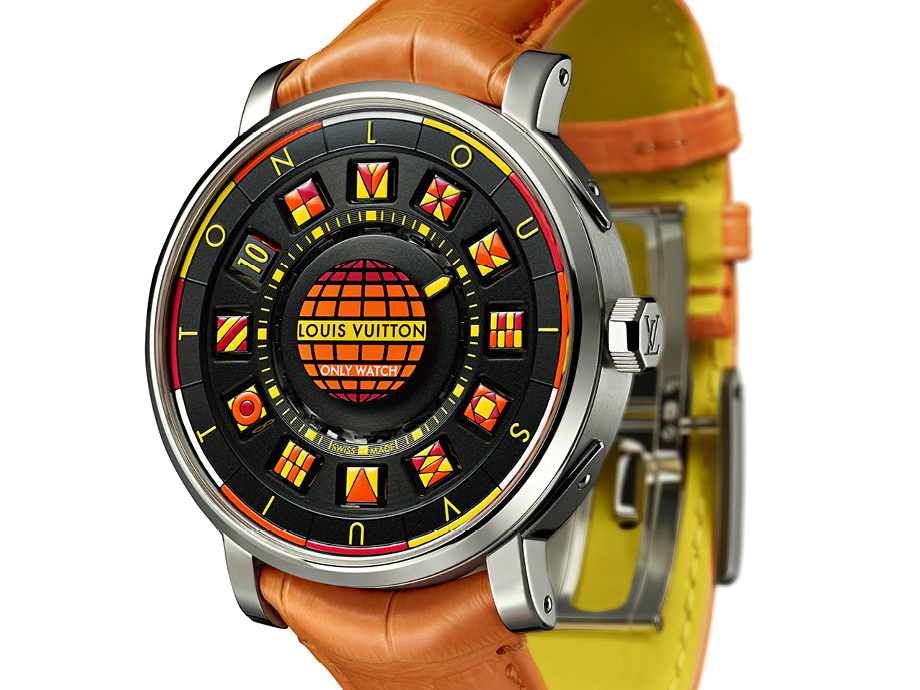 MAURICE LACROIX
MAURICE LACROIX AIKON AUTOMATIC CHRONOGRAPH FOR ONLY WATCH 2017
Estimate: 3.500 - 4.500 CHF
Price Realised: 5.500 CHF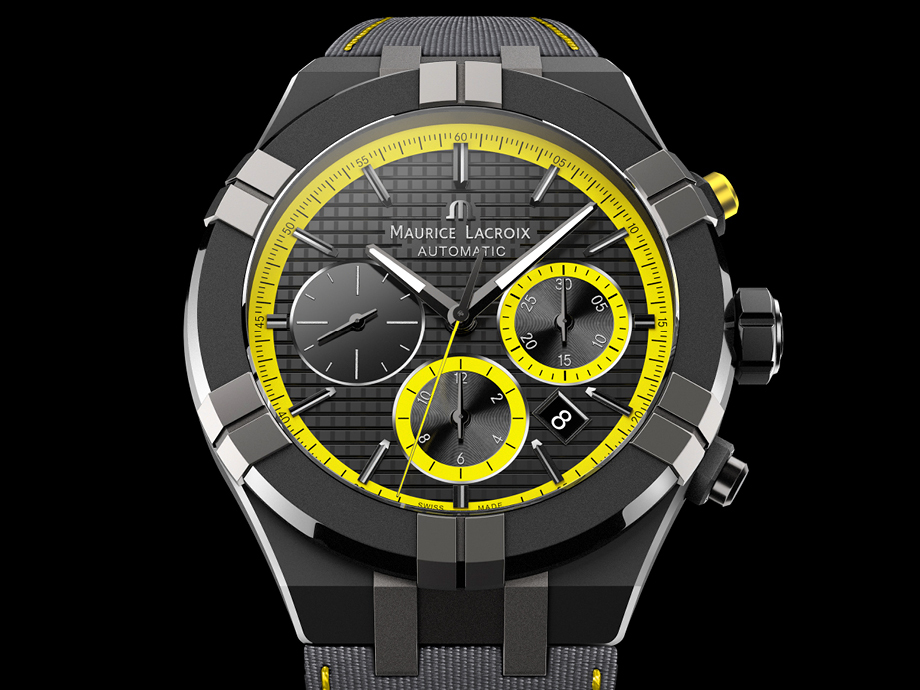 MB&F
HOROLOGICAL MACHINE N°8 ONLY WATCH
Estimate: 80.000 - 100.000 CHF
Price Realised: 210.000 CHF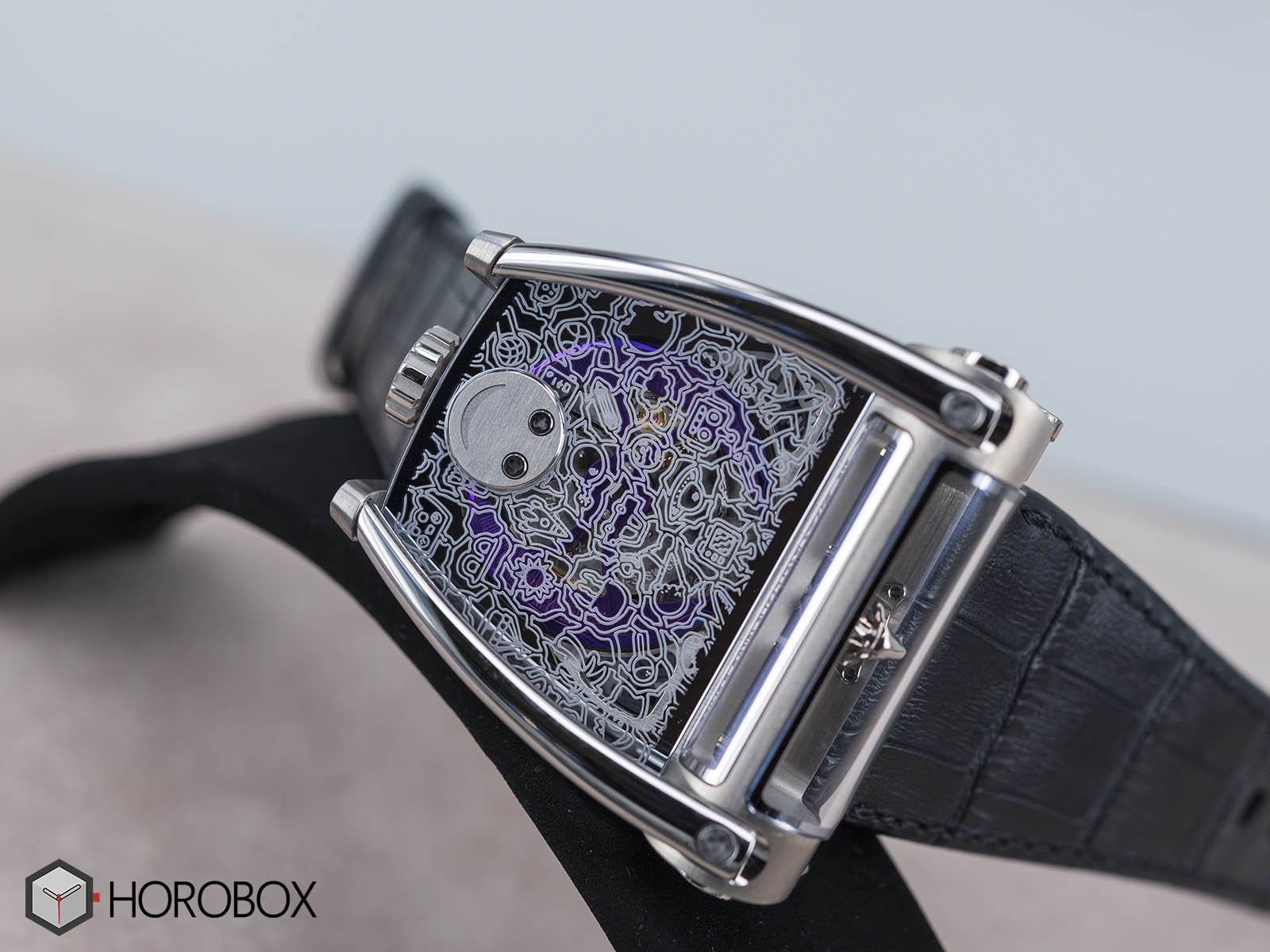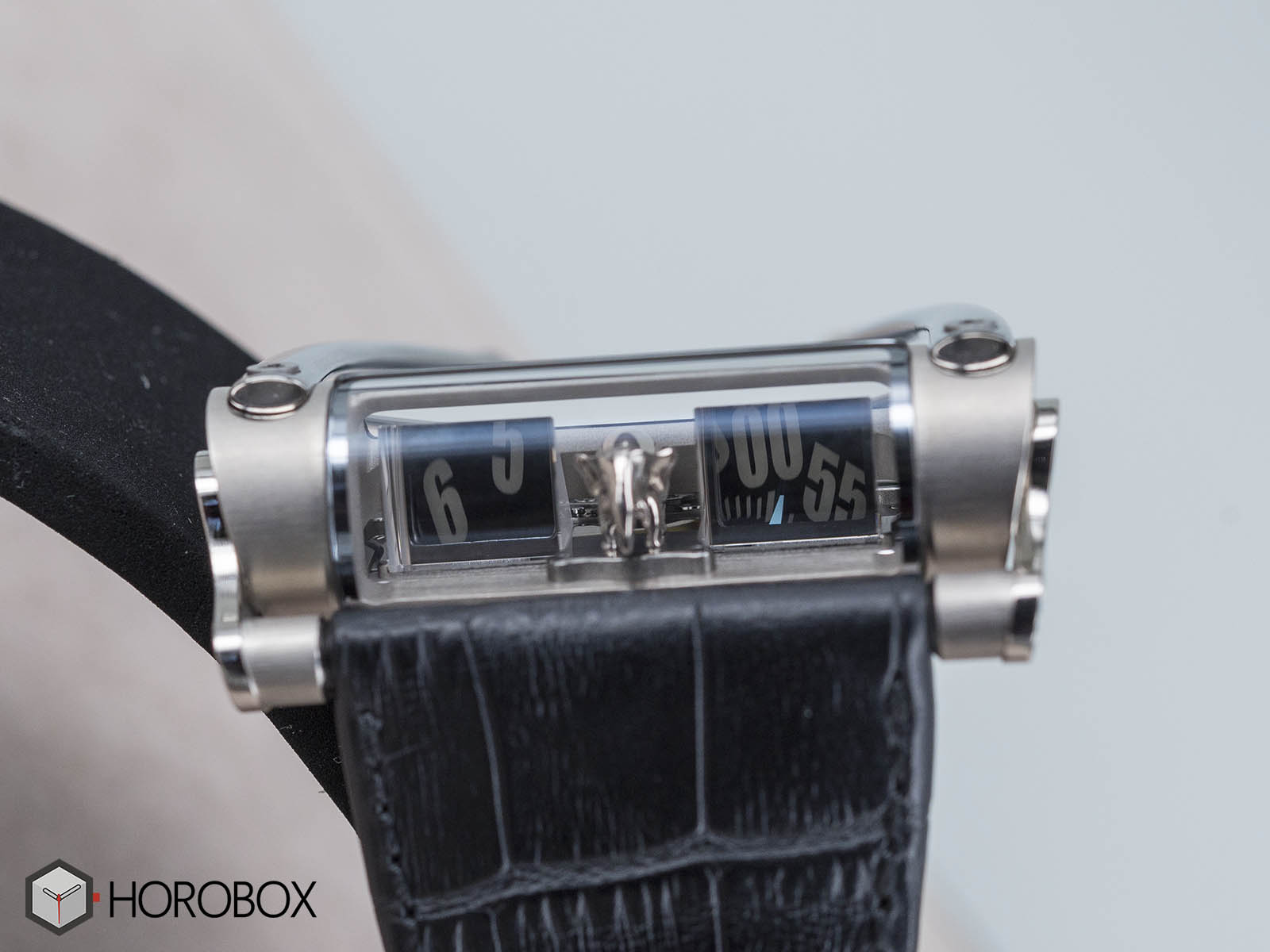 MCT
S200 VANTABLACK
Estimate: 70.000 - 120.000 CHF
Price Realised: 60.000 CHF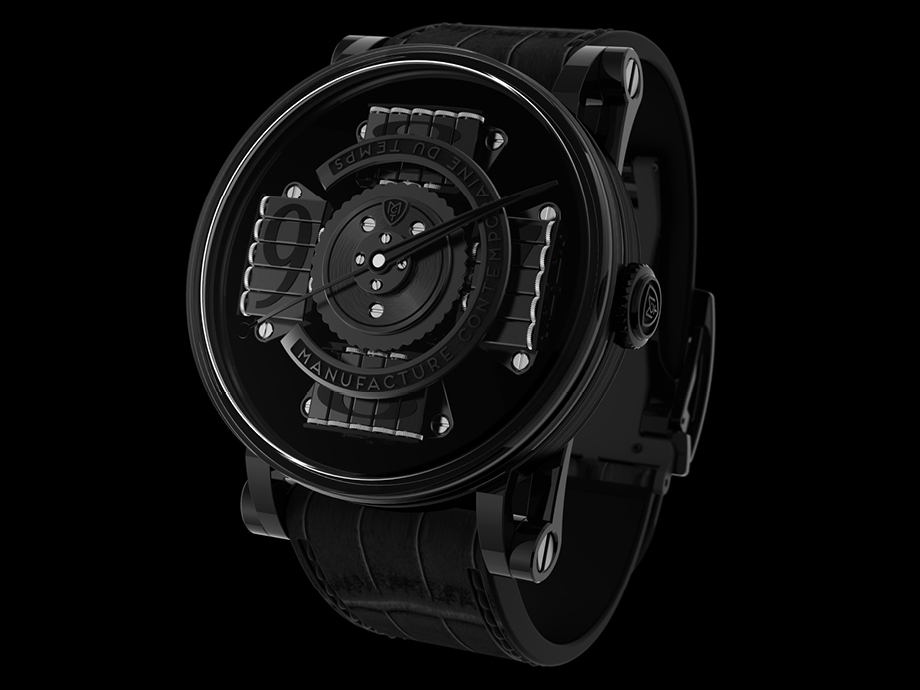 MONTBLANC
MONTBLANC 1858 CHRONOGRAPH TACHYMETER UNIQUE PIECE ONLY WATCH 2017
Estimate: 28.000 - 35.000 CHF
Price Realised: 60.000 CHF
MORITZ GROSSMANN
ATUM «HOMAGE»
Estimate: 40.000 - 60.000 CHF
Price Realised: 40.000 CHF
PATEK PHILIPPE
REFERENCE 5208T-010
Estimate: 900.000 - 1.100.00 CHF
Price Realised: 6.200.000 CHF
PIAGET
BLACK TIE VINTAGE WATCH
Estimate: 30.000 - 50.000 CHF
Price Realised: 28.000 CHF
REBELLION
PREDATOR 2.0 REGULATOR POWER RESERVE SÉBASTIEN BUEMI EDITION FOR ONLY WATCH
Estimate: 37.500 - 55.000 CHF
Price Realised: 35.000 CHF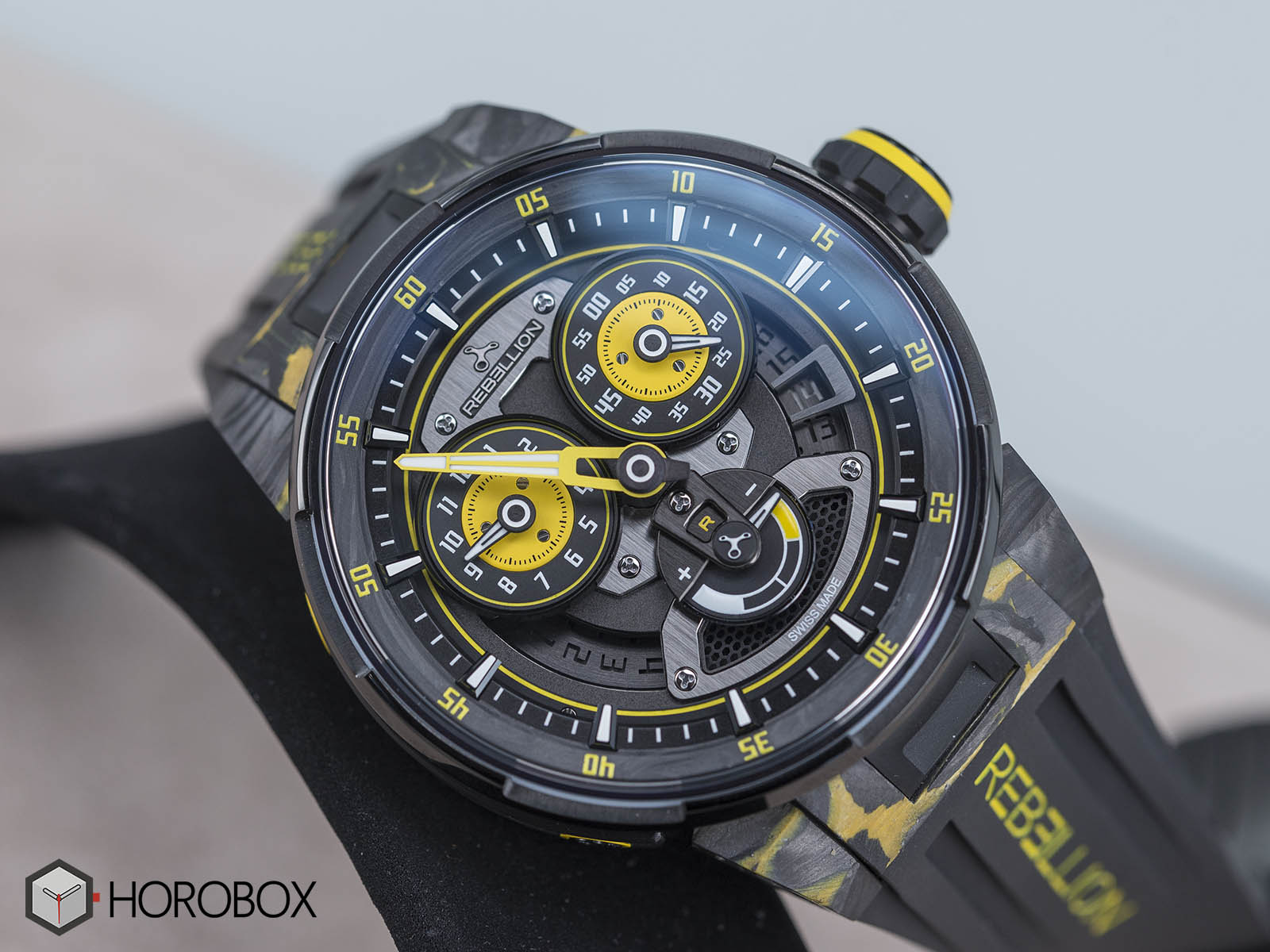 RESSENCE
TYPE 12OW
Estimate: 20.000 - 24.000 CHF
Price Realised: 35.000 CHF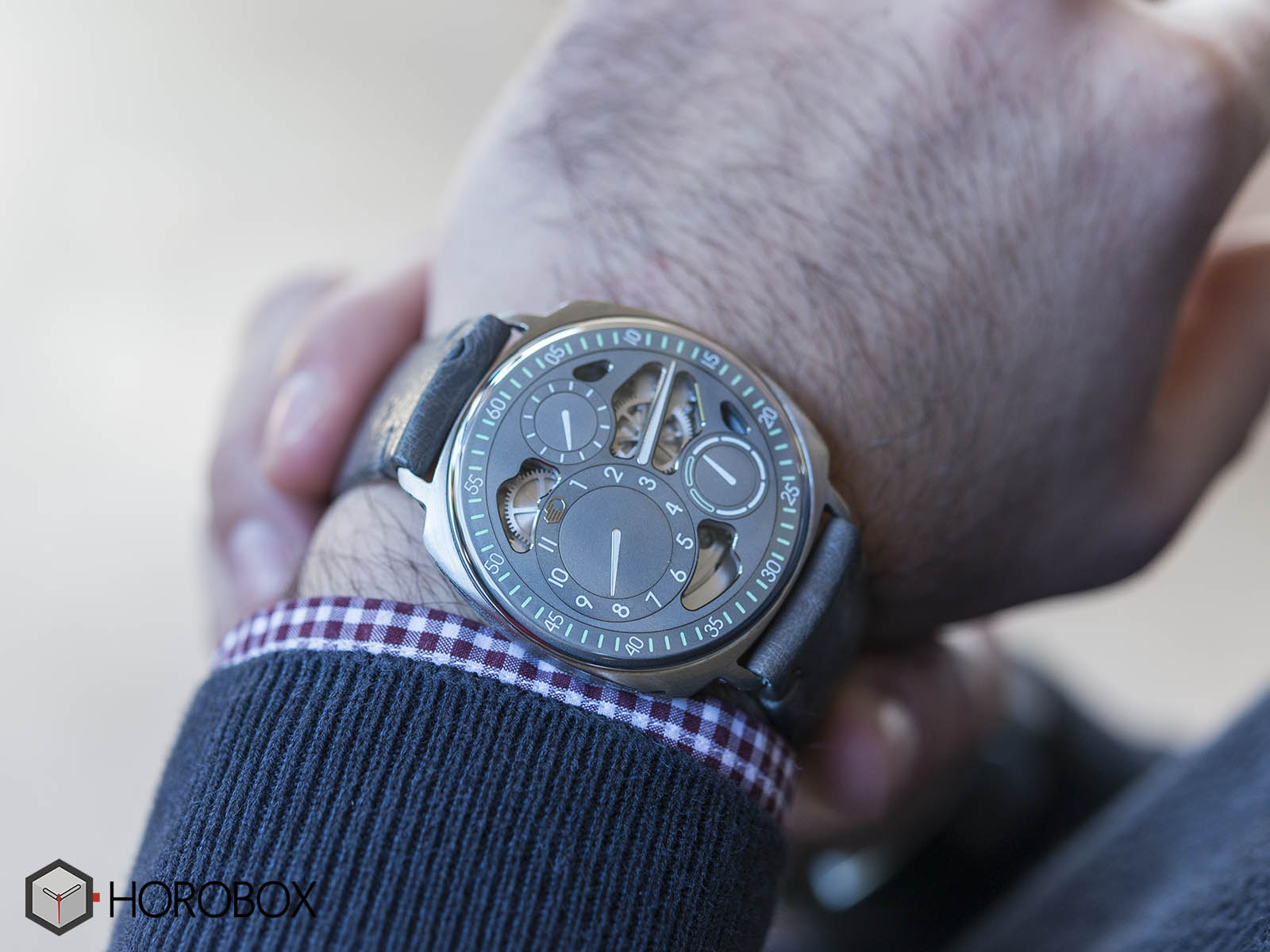 SPEAKE-MARIN
THE RESILIENCE LOVE LIFE
Estimate: 20.000 - 28.500 CHF
Price Realised: 19.000 CHF
TAG HEUER
TAG HEUER LUXURY KIT «ONLY WATCH» SPECIAL EDITION
Estimate: 15.000 - 25.000 CHF
Price Realised: 38.000 CHF
TUDOR
TUDOR BLACK BAY BRONZE ONE
Estimate: 4.500 - 5.500 CHF
Price Realised: 350.000 CHF
ULYSSE NARDIN
MARINE TOURBILLON ONLY WATCH
Estimate: 21.000 - 32.000 CHF
Price Realised: 32.000 CHF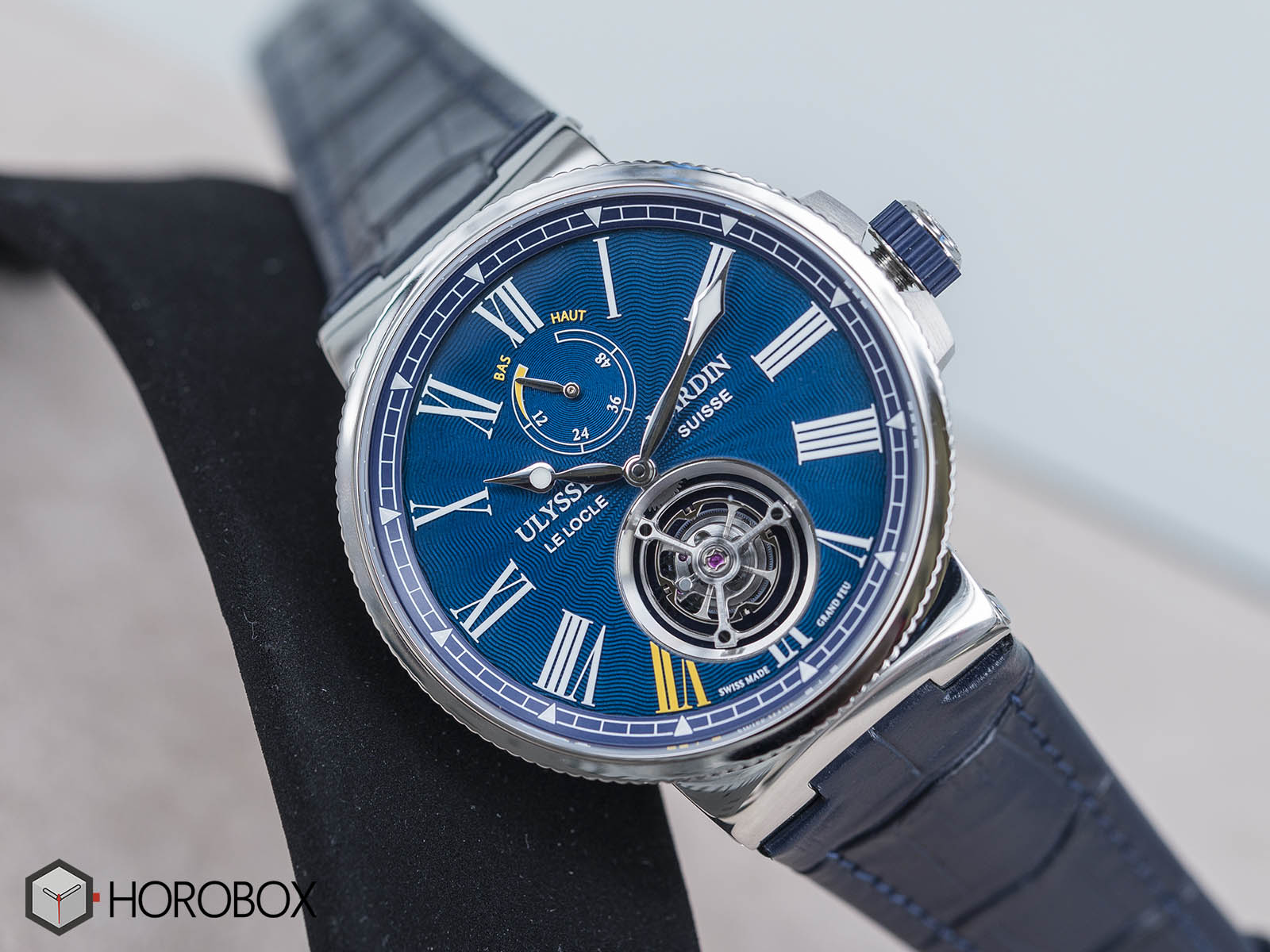 VOUTILAINEN
VOUTILAINEN 28S
Estimate: 55.000 - 85.000 CHF
Price Realised: 75.000 CHF
ZENITH
DEFY EL PRIMERO 21 ONLY WATCH EDITION
FOR ZENITH, PRECISION IS THE ABSOLUTE PRIORITY
Estimate: 12.000 - 18.000 CHF
Price Realised: 26.000 CHF
WOSTEP
THE WOSTEP WATCH
Estimate: 12.000 - 22.000 CHF
Price Realised: 50.000 CHF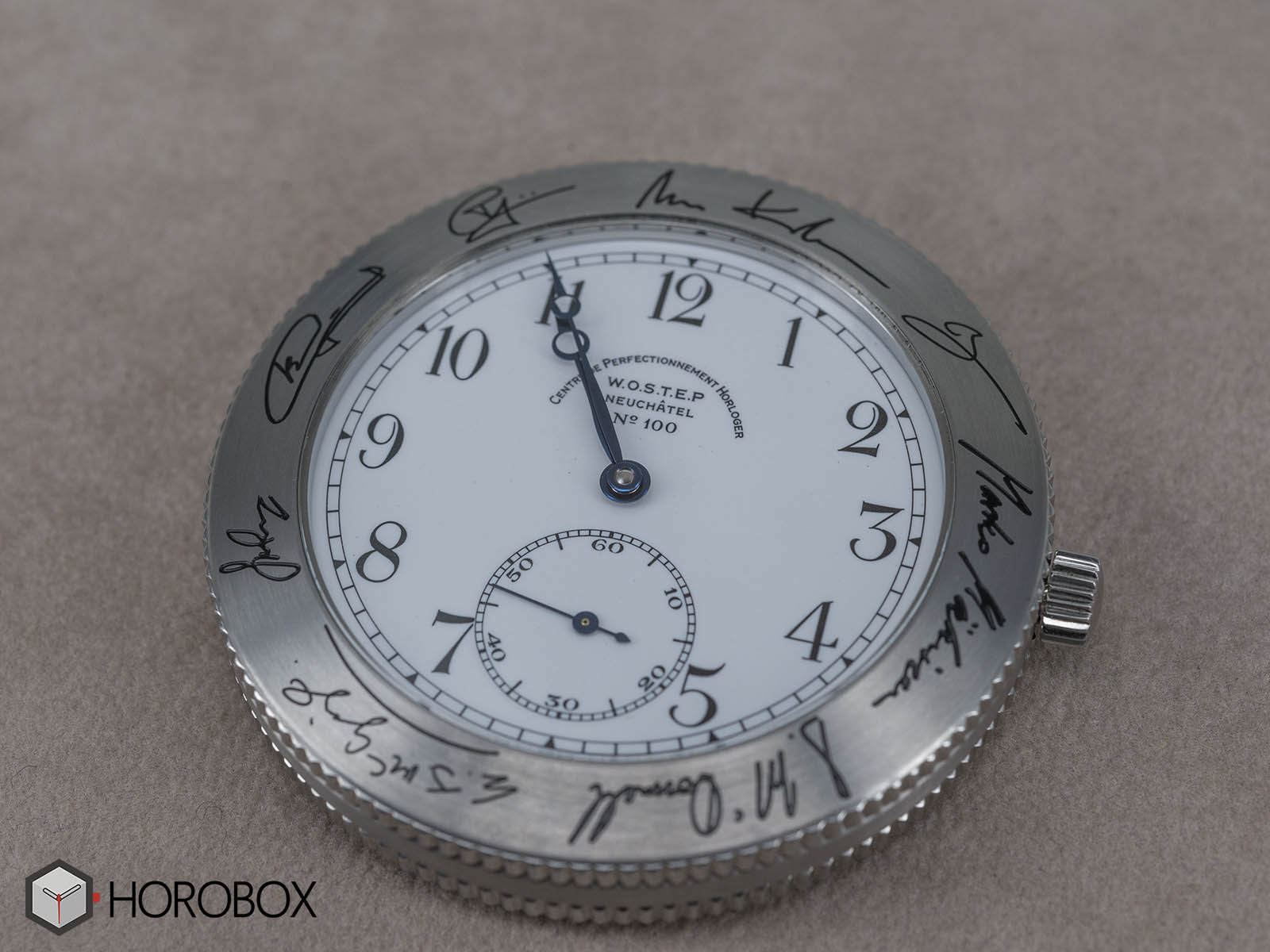 AGENHOR
CARPE DIEM
Estimate: 18.000 - 28.000 CHF
Price Realised: 30.000 CHF