OK, Let's think about it... You finally decided to buy the watch that you have been searching about and watching through the stores' windows. You finished your purchase with the budget you before. You are very happy and you keep looking at your watch with no intention of knowing what time it is. A few months passed and you added some scratches to your watch but that doesn't bother you at all. After all, those scratches are all experiences... You are pretty cool around your buddies; you show your new watch to everyone. Even your friends who are totally not in to watches try to look interested just to make you happy. You also share pictures of your new watch on social media as well. Is this happiness or what..?
Suddenly the new generation of your precious watch pops up. It's brand new. It's lighter, thinner and more advanced than your watch. Now that happiness turns in to a stressful period. You start talking to yourself "I am still paying for the old one... How can I possibly effort the new one? I have to buy the new one. I work so hard... That new watch is my birth right..! I have to remain popular... How many followers I had after I shared my watch on instagram..? " Hello dear middle class, capitalism victim...
As you all know, Apple recently released its newest products... People start arranging finances immediately. After all, those products will be bought...! Let's leave the iPhone7 aside and continue with the Apple Watch Series 2.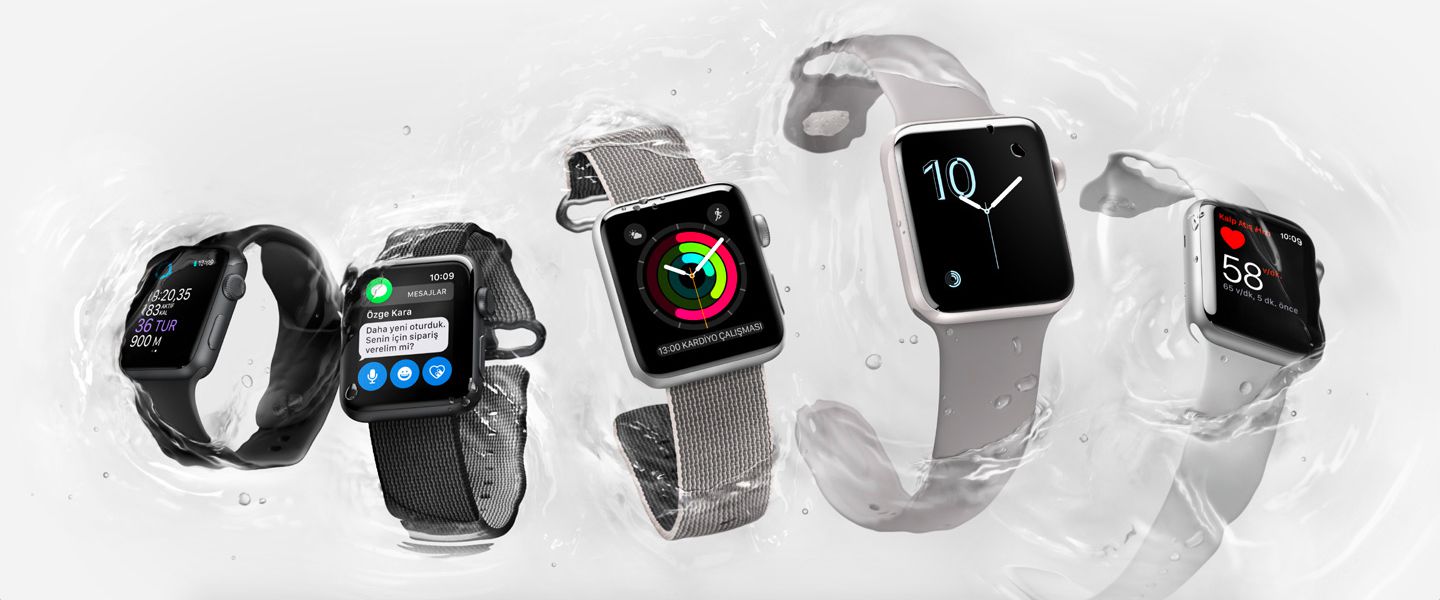 We have GPS now... The prominent features are 50M water resistance, a brighter screen and a more powerful processor. The ceramic case option, new common interface and different strap options are the other features of the new Apple Watch. In the meantime, we better explain the WR50M rating for the ones who are not that familiar with the glossary of watches; it's secure enough to take a shower with only.
It seems there is nothing wrong with the new Apple Watch. A brand new product from a world known company which is a benchmark with its commercial strategies VS millions of buyers who are ready to trade a liver for the sake of having that product. There is one photo from the Apple presentation which made me admire Apple. Referring to the 2015 statistics, Apple is in the 2nd position on the sales revenues just behind Rolex. It seems Apple drew away many major brands in the league like Omega, Seiko, Patek Philippe, Citizen and Longines. Now, there is something wrong here...


I wonder what it would be, if those admirers of that product, which will eventually be outdated in a year, be interested in real watchmakers. Buying a product -of a technology brand like Apple- knowingly that it will be totally useless in a few years while the watches from many small companies who vanished during the Quartz Crisis..? Well, Apple deserves the applause here... The ones who actually notice an object called a wrist watch thanks to the Apple and the others who notice their Apple Watches are outdated now... Thanks Apple.