The Asian watchmaker launched their SmartWatch that features the power of Android Wear, but also offers a rugged and durable finish that will help the time piece to survive a bunch of harsh conditions. The watch offers a 1.32-inch dual layer display (320×300 pixels), MIL-STD-810 compliance, water resistance up to 50 meters, pressure sensor, compass, accelerometer and app support.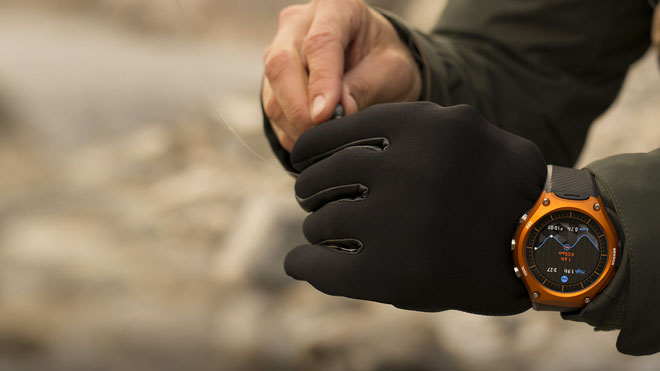 The watch does quite well by offering a variety of options however it does suffer from the common downside of most Android Wear SmartWatches as it can not last for more than 24h on a single full charge. Although this doesn't seem to be a problem for those that have the ability to charge up in their environment, those in the outdoors may not always have the opportunity to access to a power outlet conveniently.
It is surely a very successful smart watch and we are all glad to see one of the most important digital watch manufacturer got itself in to the arena.