We have witnessed the perfection of the master watchmaker Kari Voutilainen who combines extra ordinary designs with traditional watchmaking classics through his motto " Less is beautiful "
Kari Voutilainen ( 1962 ) is a master watchmaker who has its own place in the world of hi-end watches with his unique profile and great devotion to his work. After graduating from a watchmaker's school in Finland, Voutilainen continued his career by servicing valuable pocket watches. Now he performs in his own watchmaking studio in Switzerland, making unique and limited edition timepieces. His Finnish style can easily be seen through his creations which offer simple but striking design clues. Voutilainen, which preferred to remain fully independent and boutique, manufactures about 25 to 50 watches per year.
Voutilainen managed to fit three different brands, exclusive creations, prototypes for several brands and teaching to his career which currently continues in his own watchmaking studio with a special team of 15 people. He also supports his recently acquired dial atelier as well.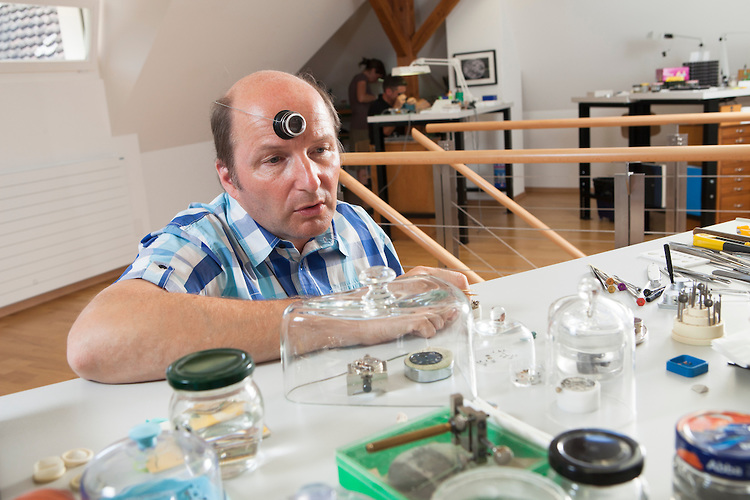 Voutilainen's work is fully handmade. Requiring a discipline of its own, handmade work may occasionally result in different ways which are mostly features being classified as " a first in the history of watchmaking ". The first minute repeater watch with the 10 minute intervals is a good example in this regard.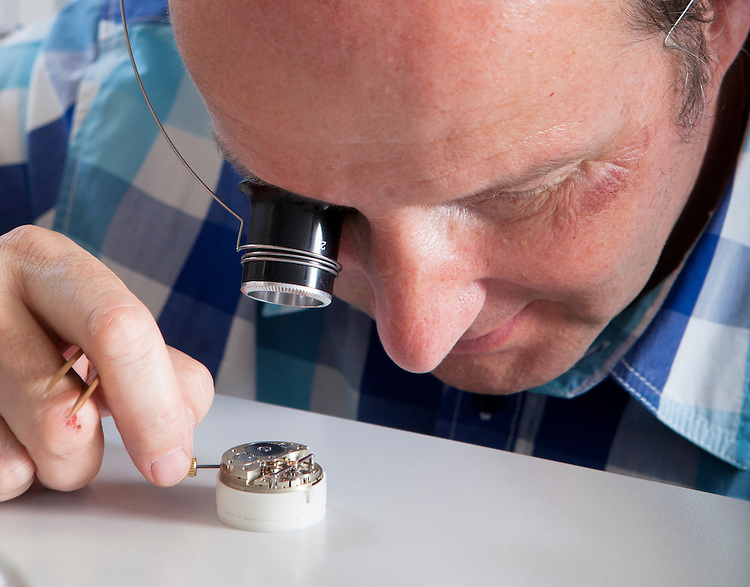 While mediating for the technical features of his timepieces, Voutilainen also makes sure that his watches are wearable as well. The traditional rounded lug design allows the watch to sit on the wrist nicely. Unlike many other manufacturers, Voutilainen uses German silver instead of 18K solid gold which has a higher specific density.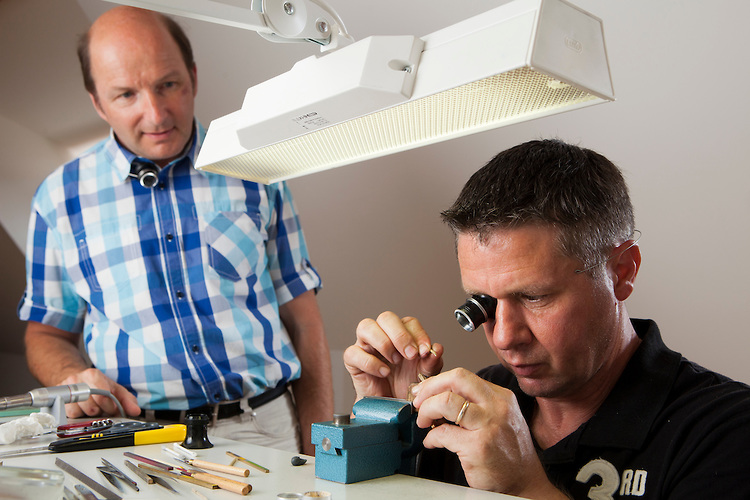 Voutilainen has created many unique technical features. The most known ones are the thick mainplates he employs within his timepieces and the Voutilainen Escapement design which features a pair of escapement wheels ( instead of one like the classic systems ) sporting a free sprung balance.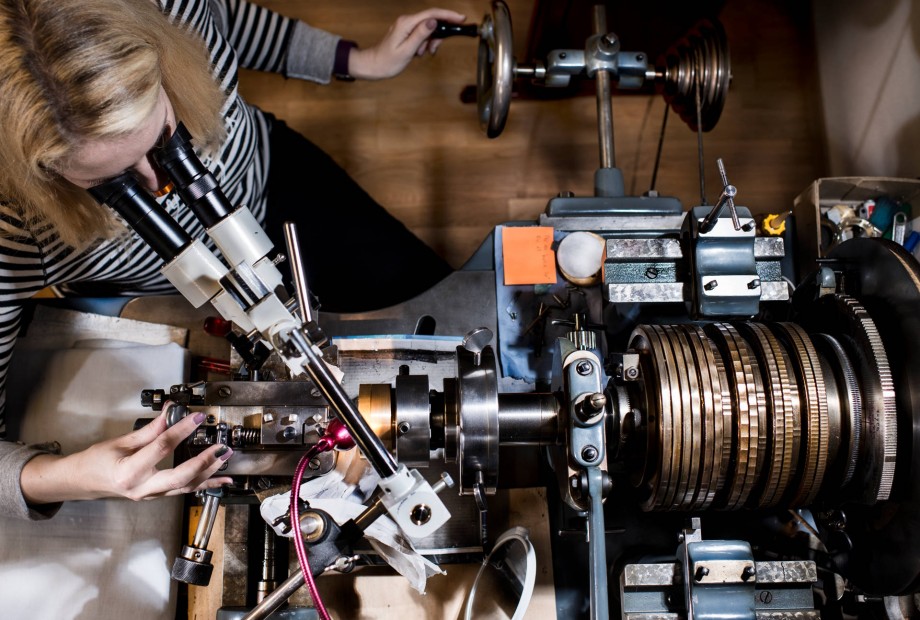 Besides their technical assets, Voutilainen's creations are also highly praised with their artistic details as well. Being a part of the industry with his own brand named Voutilainen since 2002, Kari Voutilainen won many prizes in various categories with his timepieces like the V-8R, Hisui and GMR models. The boutique brand also won the 2016 Watchfair prize with one of his latest designs Scintillante . The same timepiece was shown as one of our favorites in GPHG 2016 and mentioned in our article about Haute Joaillere.
We would like to share a few of Voutilainen's work with you.
MINUTE REPEATER PERPETUAL CALENDER
Caught attention with its Minute Repeater function, this unique timepiece sports day, date, month and leap year through its perpetual calendar feature. There is also a moon phase indicator as well. Highly appreciated for offering a pretty user friendly adjustment system in spite of its numerous complications, this special timepiece bears its designer's trade mark German silver main plate. The model is offered in a 41mm X 15mm platinum case.
CHRONOGRAPH MASTERPECE II
This chronograph model is offered in a 40mm case. Featuring the designer's symbol rounded lugs, the watch is limited with 10 pieces only. 31 jewels chronograph movement also sports a date display and a moon phase indicator. The dial is made of gold with traditional Guilloche pattern.
HISUI
The last piece in our list combines two different design traditions at the same time. The dial is made by the famous Japanese art studio Unruyan which specializes at lacquer work. The watch is powered with a 21 jewel movement features German silver mainplate and the Voutilainen Escapement. The model is a unique piece and offered in a 39mm platinum case with a crocodile strap and an 18K white gold buckle.