Swiss luxury watchmaker Corum blends the ancient metallurgical material Damascus steel with a contemporary design by using futuristic lines as a bridge between heritage and today.
It may seem a bit strange to bring together the concepts of 'heritance' and 'lab' but that's exactly what inspired the brand. Designed to establish a dialogue between the past and the future, the Corum Lab collection has been presented in 2018 with two limited editions. The brand introduced two new limited editions at Baselworld 2019.
The latest models added to the collection have Tonneau style cases the previous ones. The difference between them is that the brand uses Damascus steel in the cases of these models. This material, which can be distinguished from normal steel by its wave patterns, has been used for knives and swords for years. The history of this ancient steel dates back to the beginning of the 4th century. It is named after Damascus, which is known with its experts in making weapons and processing materials. Weapons prepared with this historic alloy have been widely used in the past by many warriors, including the Crusaders.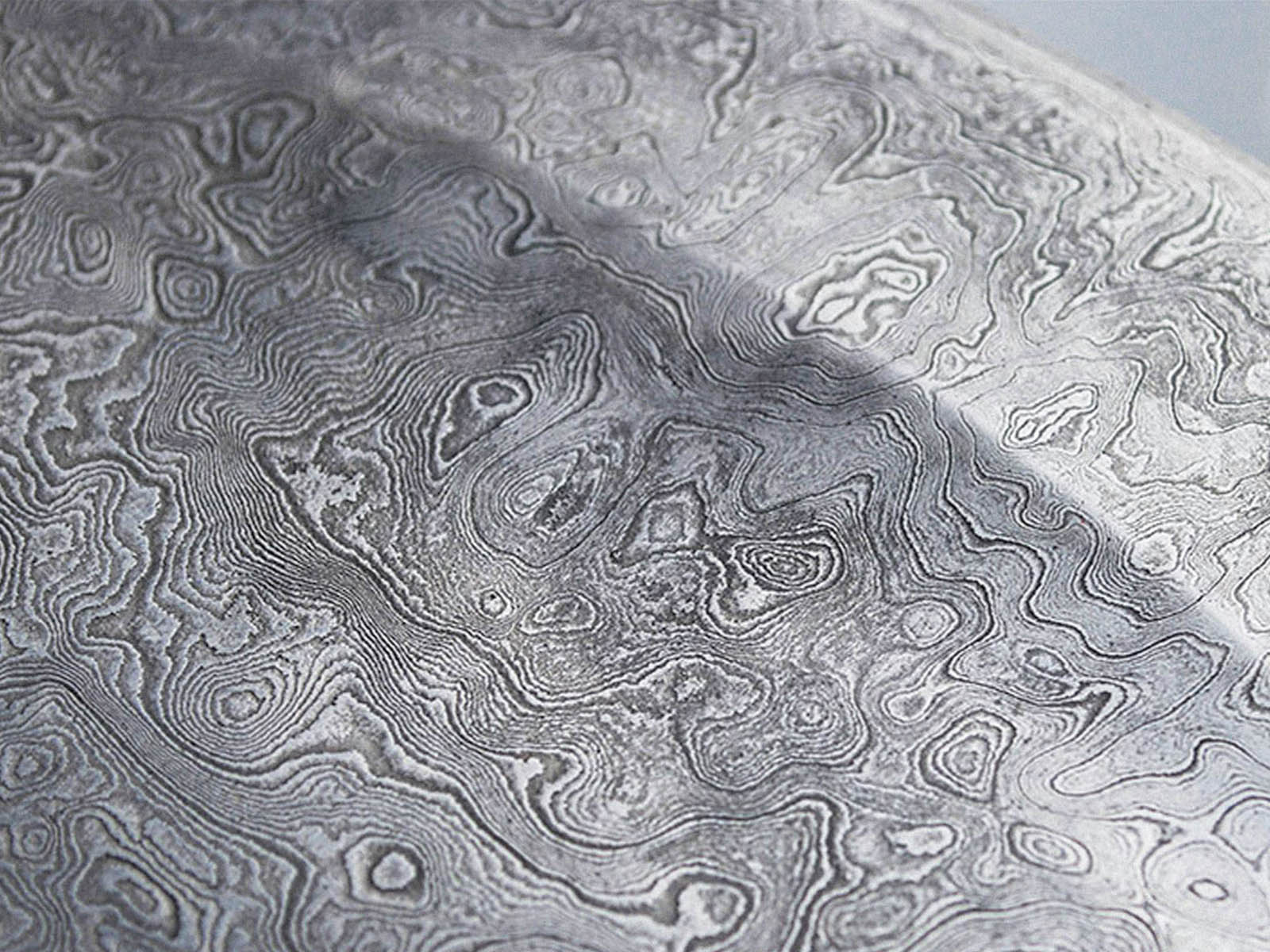 When it comes to war, functionality is everything. Damascus steel is also a material resistant to breakage. The blades made of this alloy were sharper, more robust and more flexible. In ancient times, there are many claims about the material that is famous for these features. One of them is that it can cut a strand of hair in the air. Although the preservation of how the recipe was produced by craftsmen in high secrecy, over time, it was erased from the stage of history, but legendary stories were heard from ear to ear. It is said that no one has ever succeeded in revealing the true technical knowledge behind the ancient Damascus steel. However, technological advances have allowed metallurgists to reproduce modern Damascus steel with characteristics very similar to their ancestors.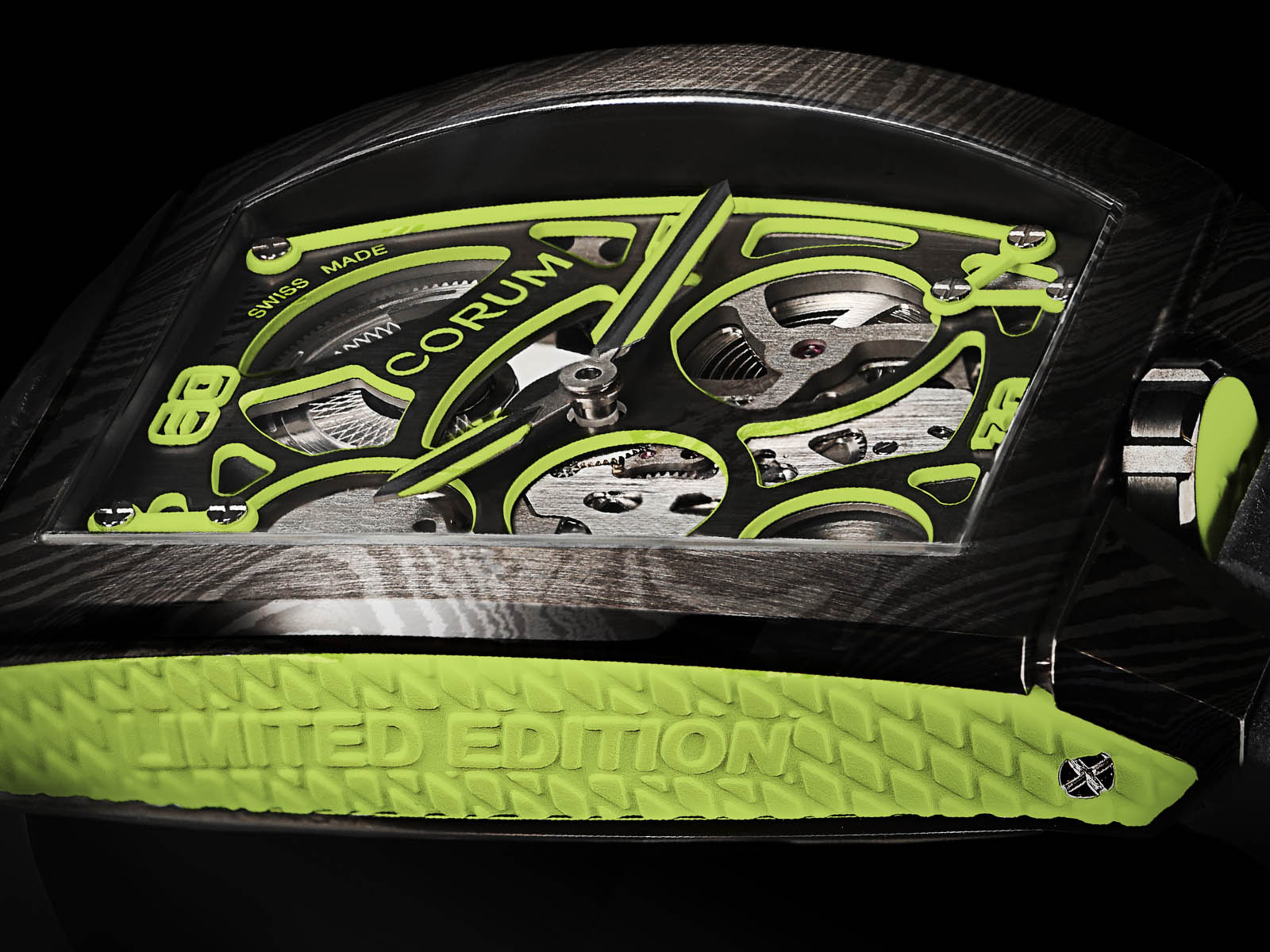 The watch comes with a 39.89mm x 55.00mm case and has a black DLC coating on Damascus steel. The top, which has the same material and coating, doesn't keep fingerprints on it like the case. The model, which is water resistant up to 50 meters, is equipped with anti-glare coated scratch resistant sapphire crystals on each side (anti-fingerprint as well on the case back).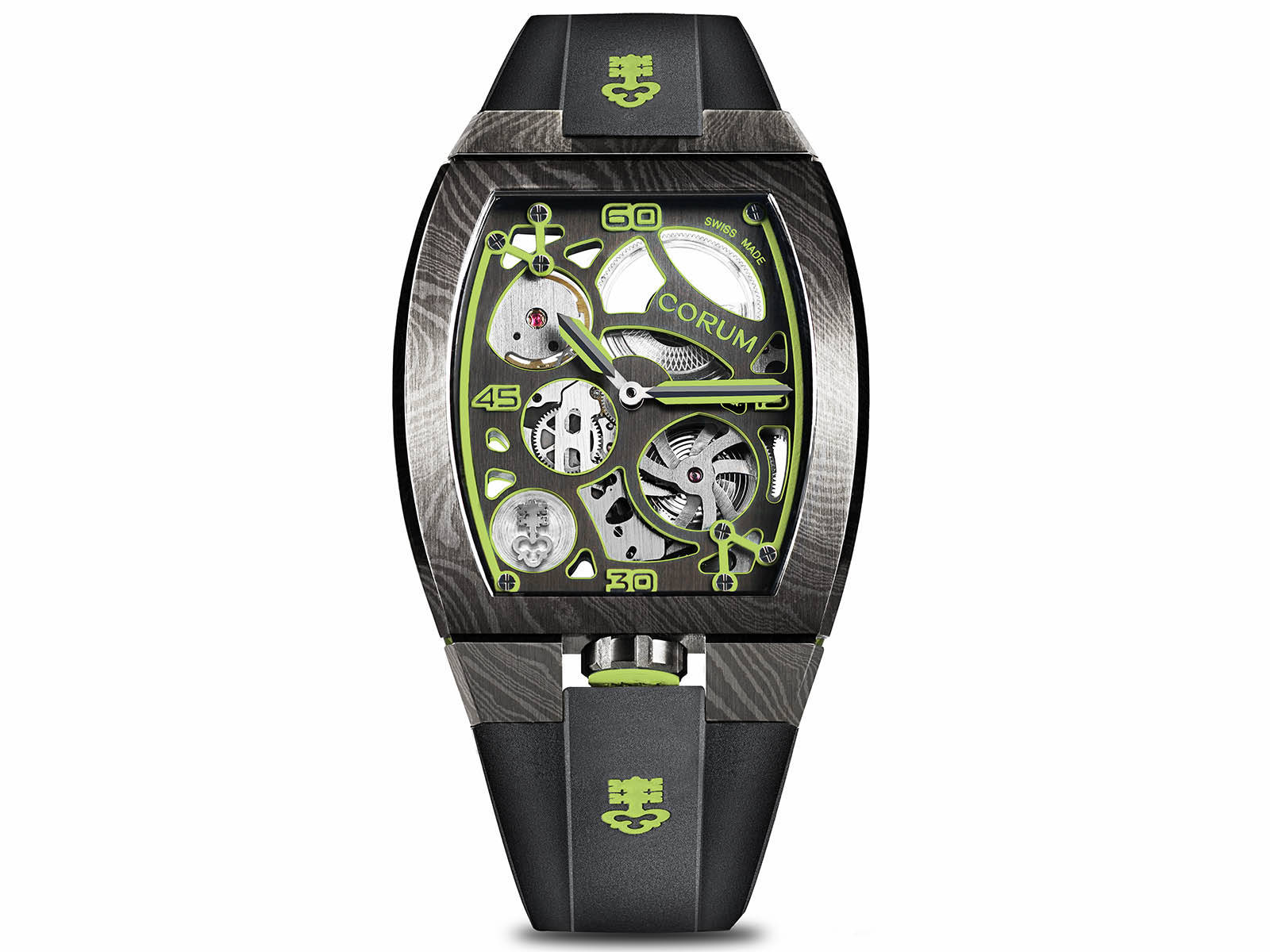 This contemporary model, made of an antique material, is powered by the Caliber CO 410. The self-winding movement provides up to 50 hours of power reserve when fully wound. The micro-rotor of the movement can be enjoyed through the transparent case back.
The dark gray dial is adorned with dark gray/green details. The facet-cut minute and hour hands are rhodium plated. The green Super-LumiNova provides optimum legibility.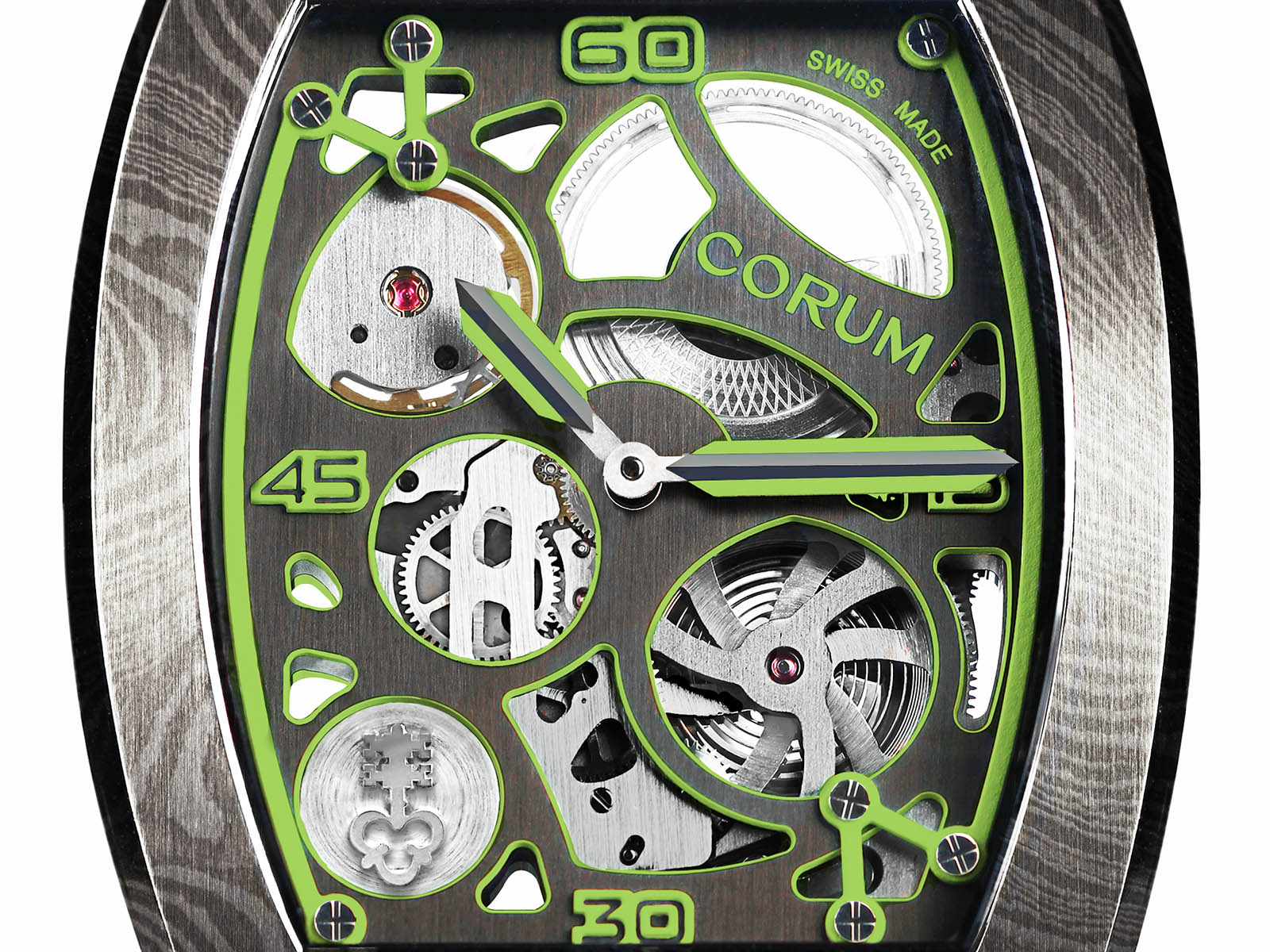 Limited to only 100, the model comes with a black rubber strap and a Grade 5 titanium folding clasp with black DLC coating. List price of CHF 26,100.