Zenith connects the past with the present through its renewed Elite Collection.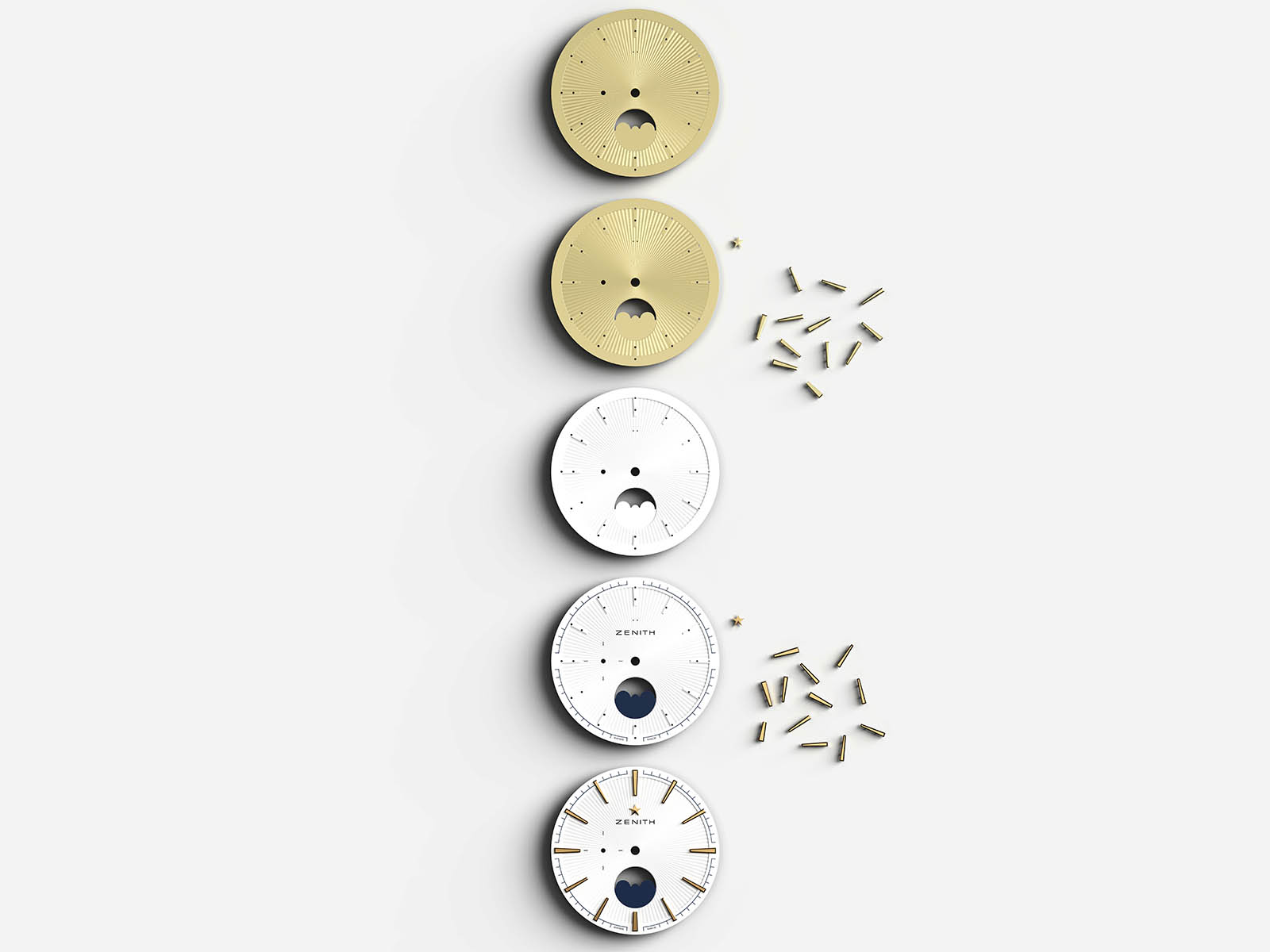 LVMH Dubai Watch Week, which took place in Bulgari Resort Dubai recently, hosted many novelties that excited watch enthusiasts. One of these novelties is the new Zenith Elite Collection. Changes to the traditional collection of the brand, such as the sunray pattern, make the models quite impressive.
More elegant, more minimal and powerful. If I had to describe the renewed Elite Collection in three words, I would say these... Available in different dial combinations and two different case sizes, Elite Classic and Moonphase reflect the brand's elegant side. By combining the aesthetics and charm of the old times with the accents of our time, it carries both the modern and the vintage feeling.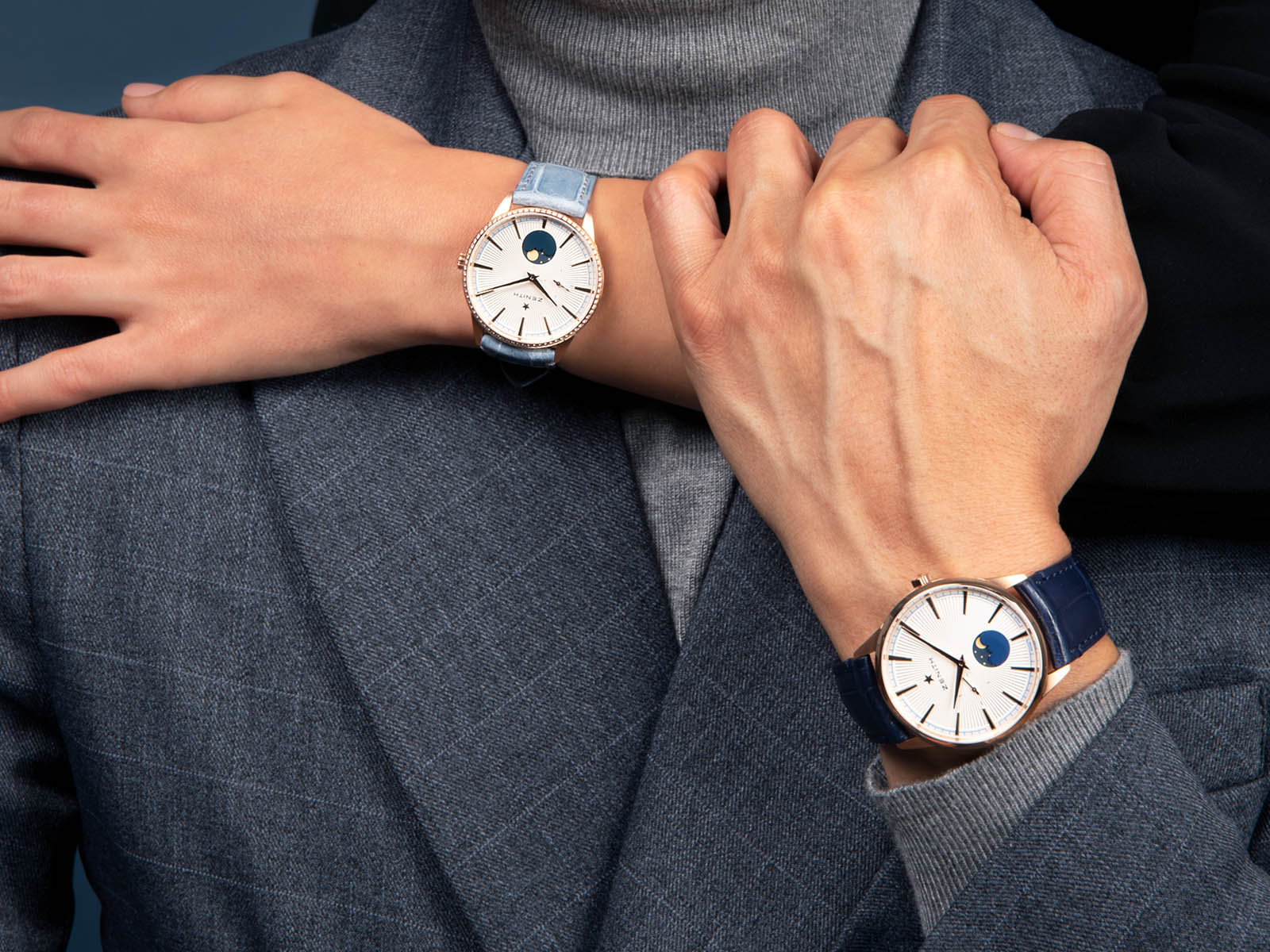 It is always fun to watch the reflections of light on the dial. The sunlight patterns on the Elite models' dial create lights and shadows, making it pleasant to watch. Faceted and polished tapered hour markers increase the visual depth - and of course the impressiveness - of the models. Zenith was quite successful in creating the visual effect it wanted. The gracefully placed minute and second scale gives the dial a distinctive feel, further highlighting the markers. Dauphine-style hands, which seem to float, tribute to the models the brand designed in the mid-20th century. The Zenith Elite collection is available in three different dial colors: blue, silver and gray. In the Elite Classic collection with date, the display is at 6 o'clock.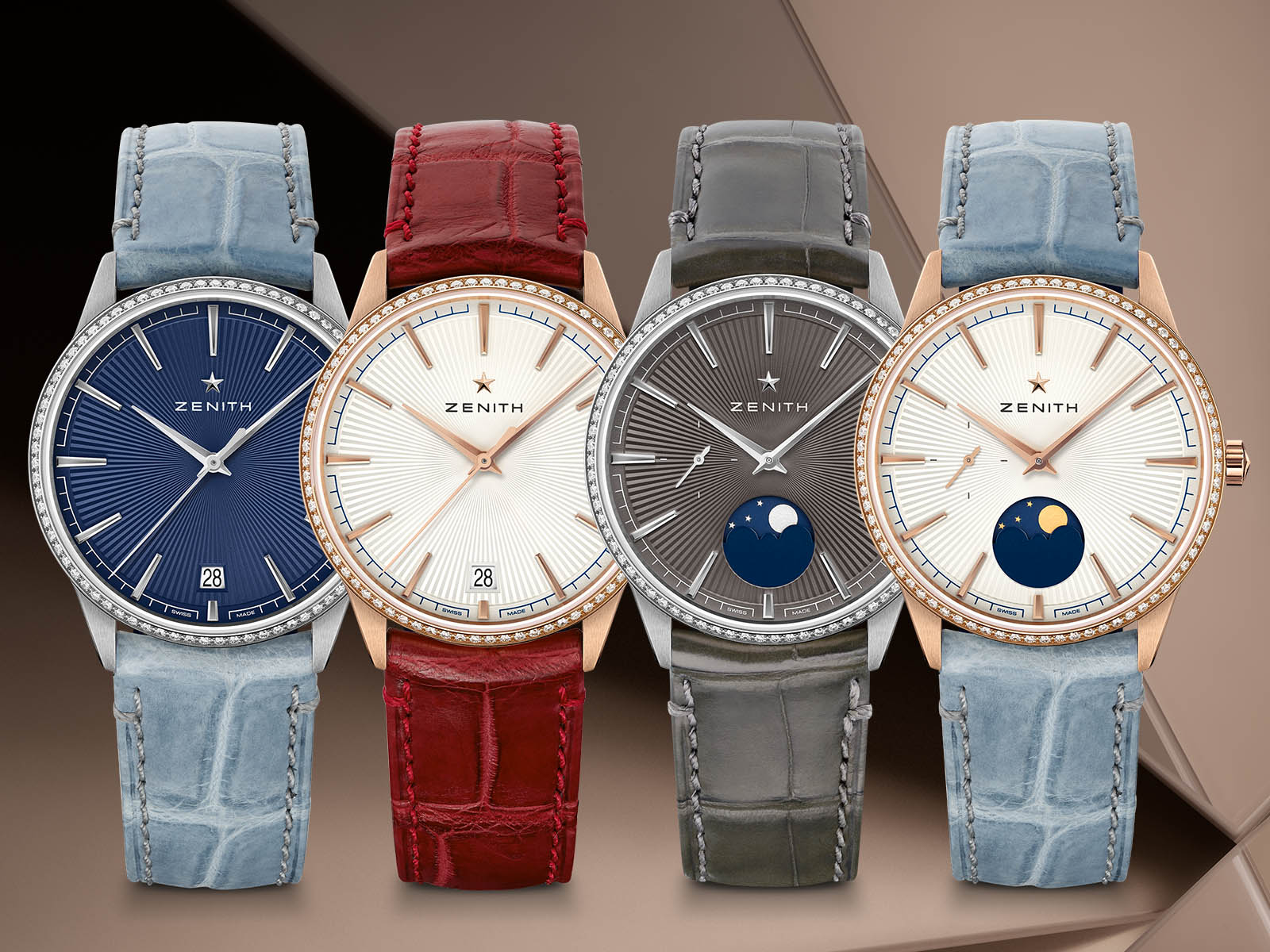 The midnight blue of the moon phase indicator on Elite Moonphase models offers a visual feast by highlighting the moon and stars in gold and silver tones. The small second hand at the 9 o'clock position adapts to the elegance of the dial.
The Zenith Elite Classic models operate with the automatic Elite 670 SK movement, while the Elite Moonphases operate with the automatic Elite 692 movement. Both movements offer a minimum of 48 hours of power reserve when fully wound.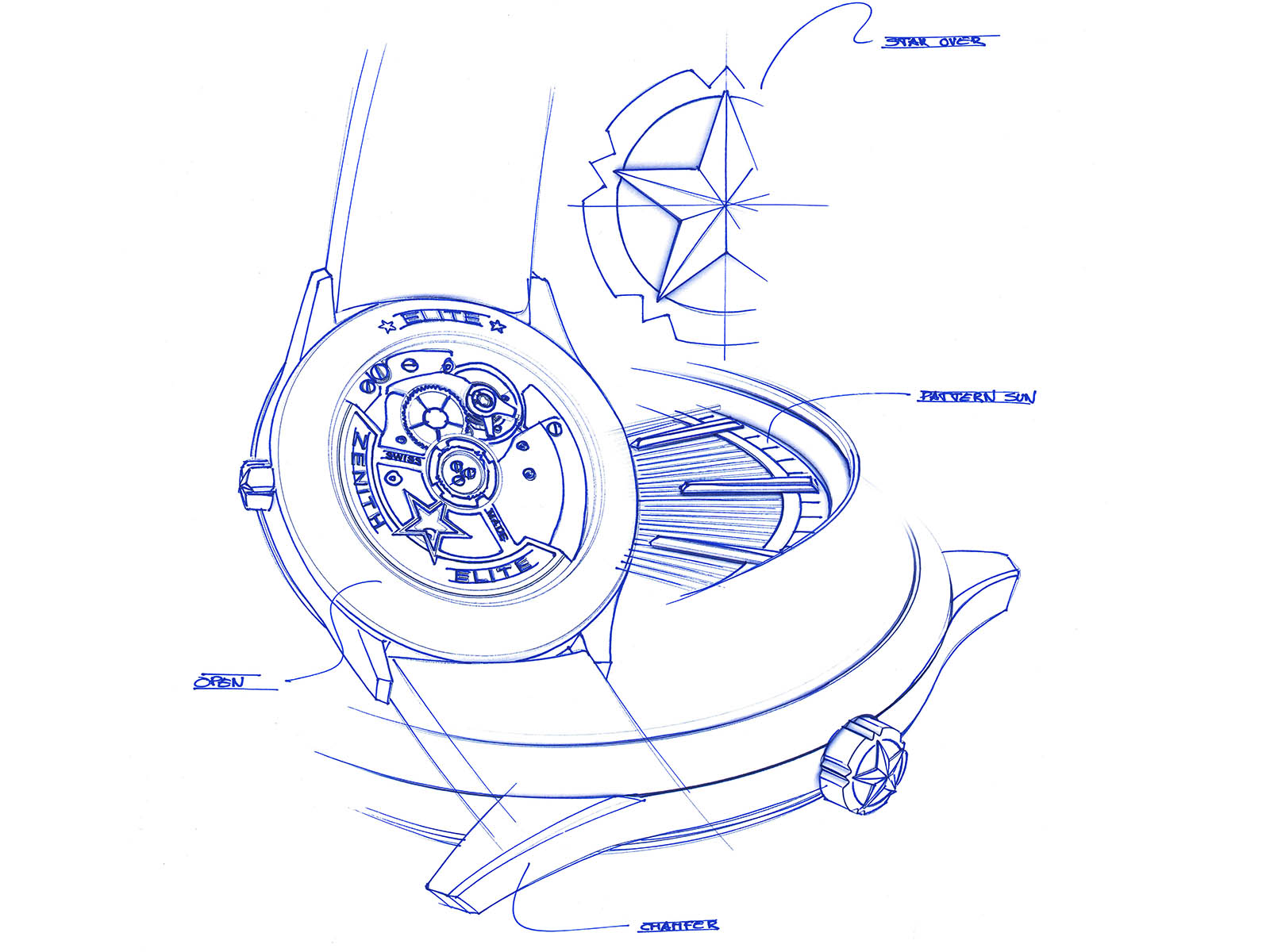 Both collections with the same elegance designs are available in two different case sizes, 40.5mm and 36mm, in stainless steel or 18K pink gold. Strap options in different colors are a little confusing but embrace many different styles. Brilliant cut diamonds adorn the bezels of the 36mm models.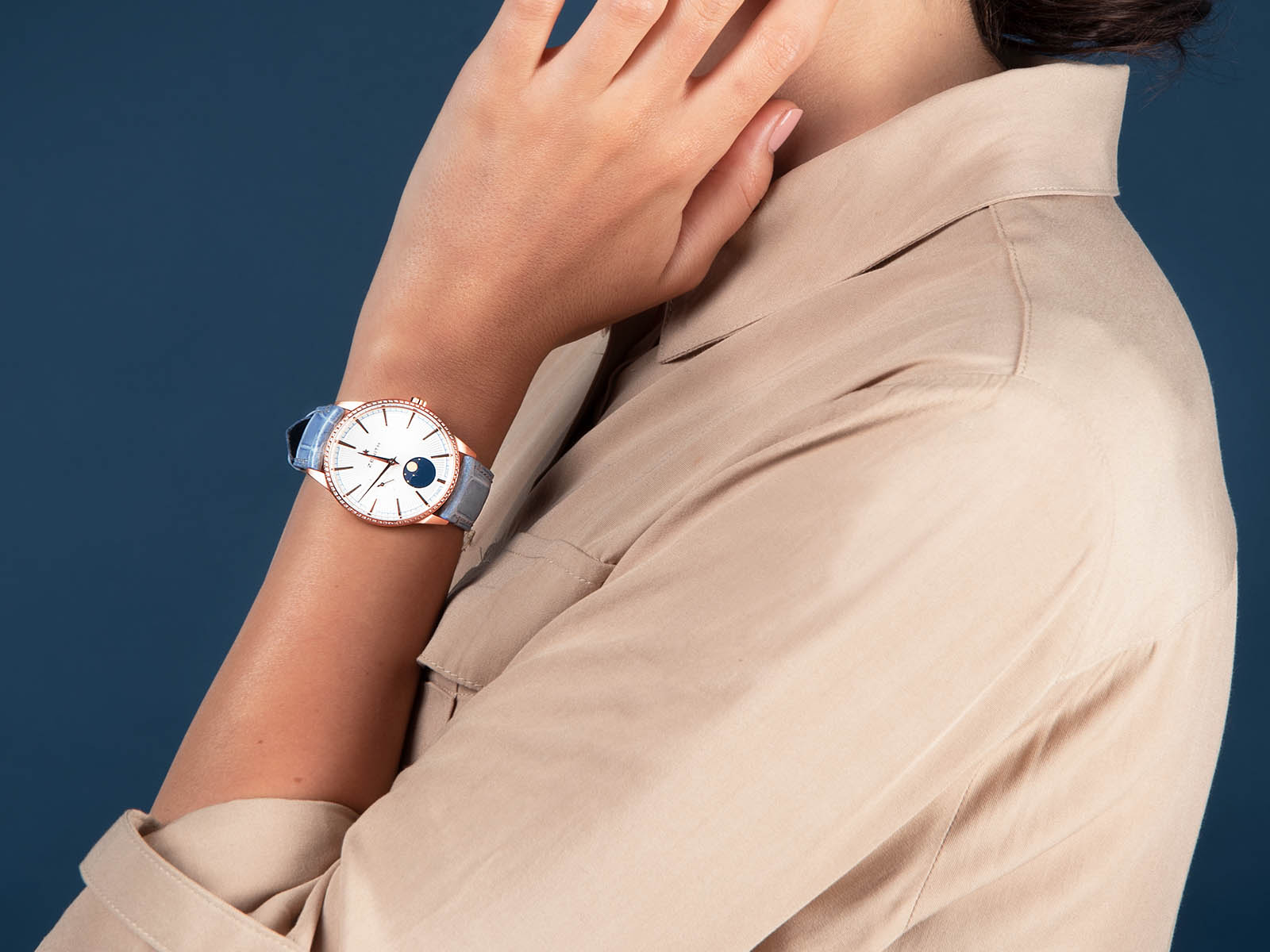 References and prices are as follows: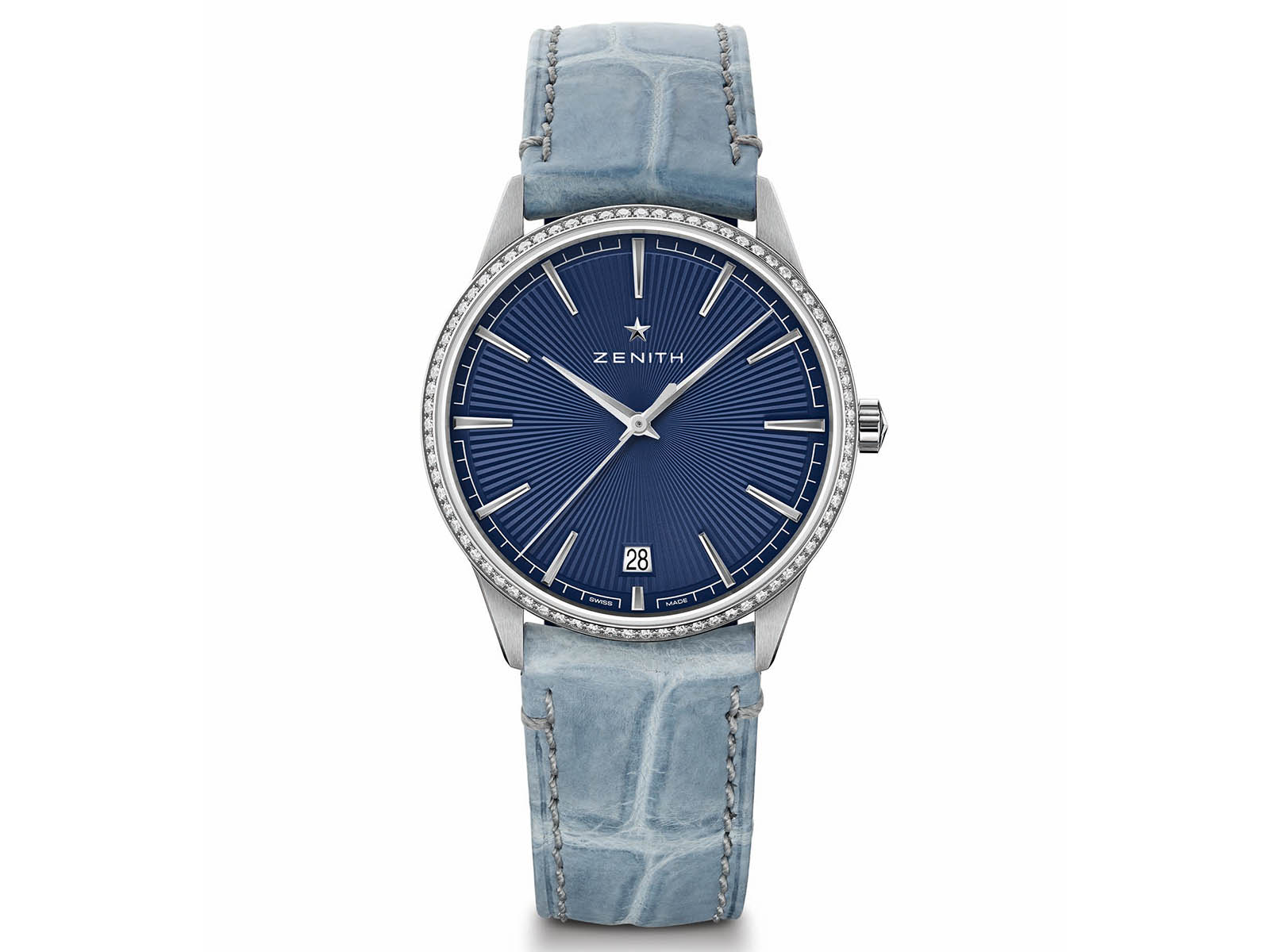 Elite Classic 36mm Ref. 16.3200.670/02.C832 – 8.690 CHF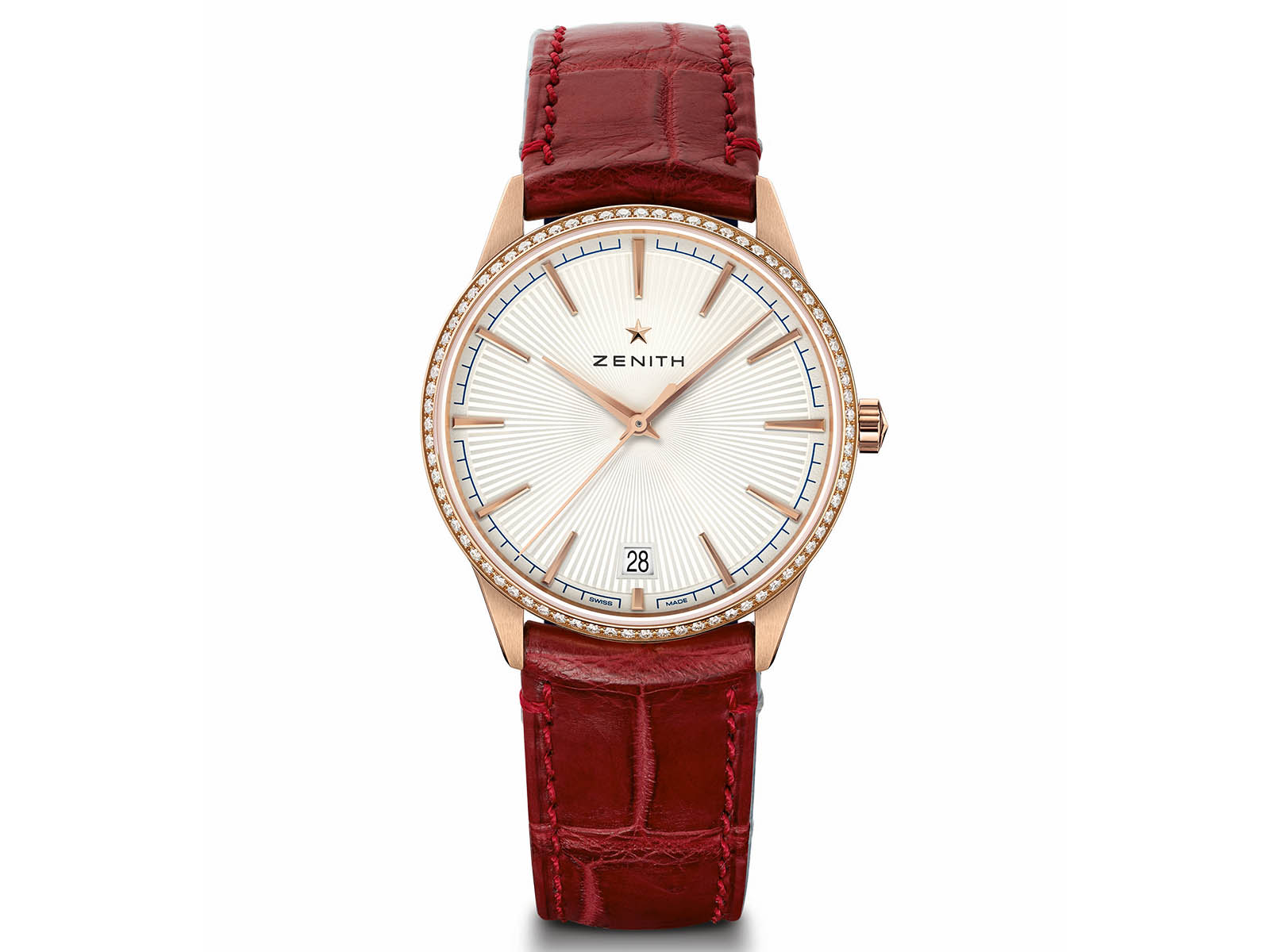 Elite Classic 36mm Ref. 22.3200.670/01.C831 – 16.390 CHF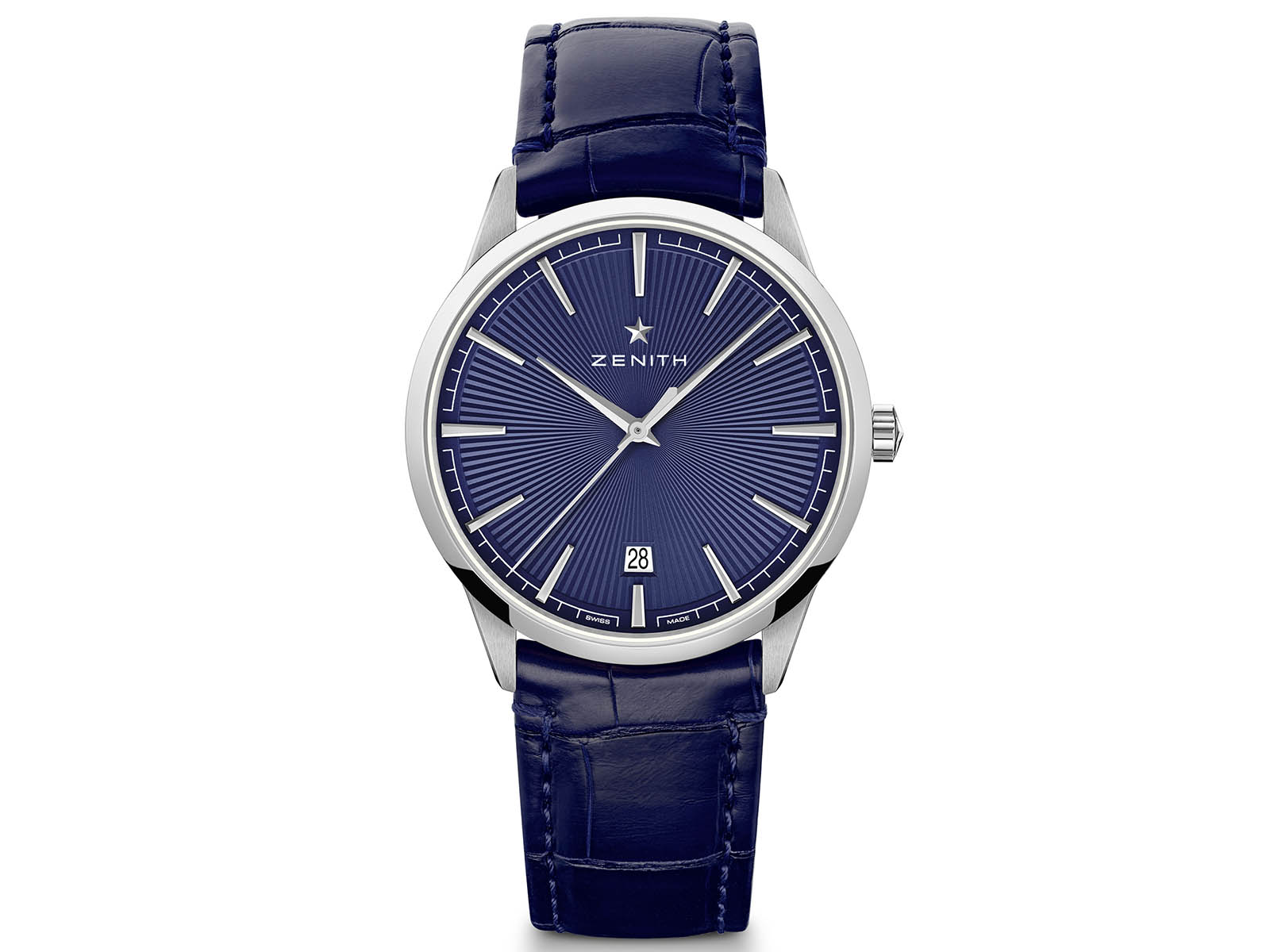 Elite Classic 40.5mm Ref. 03.3100.670/02.C922 – 6.490 CHF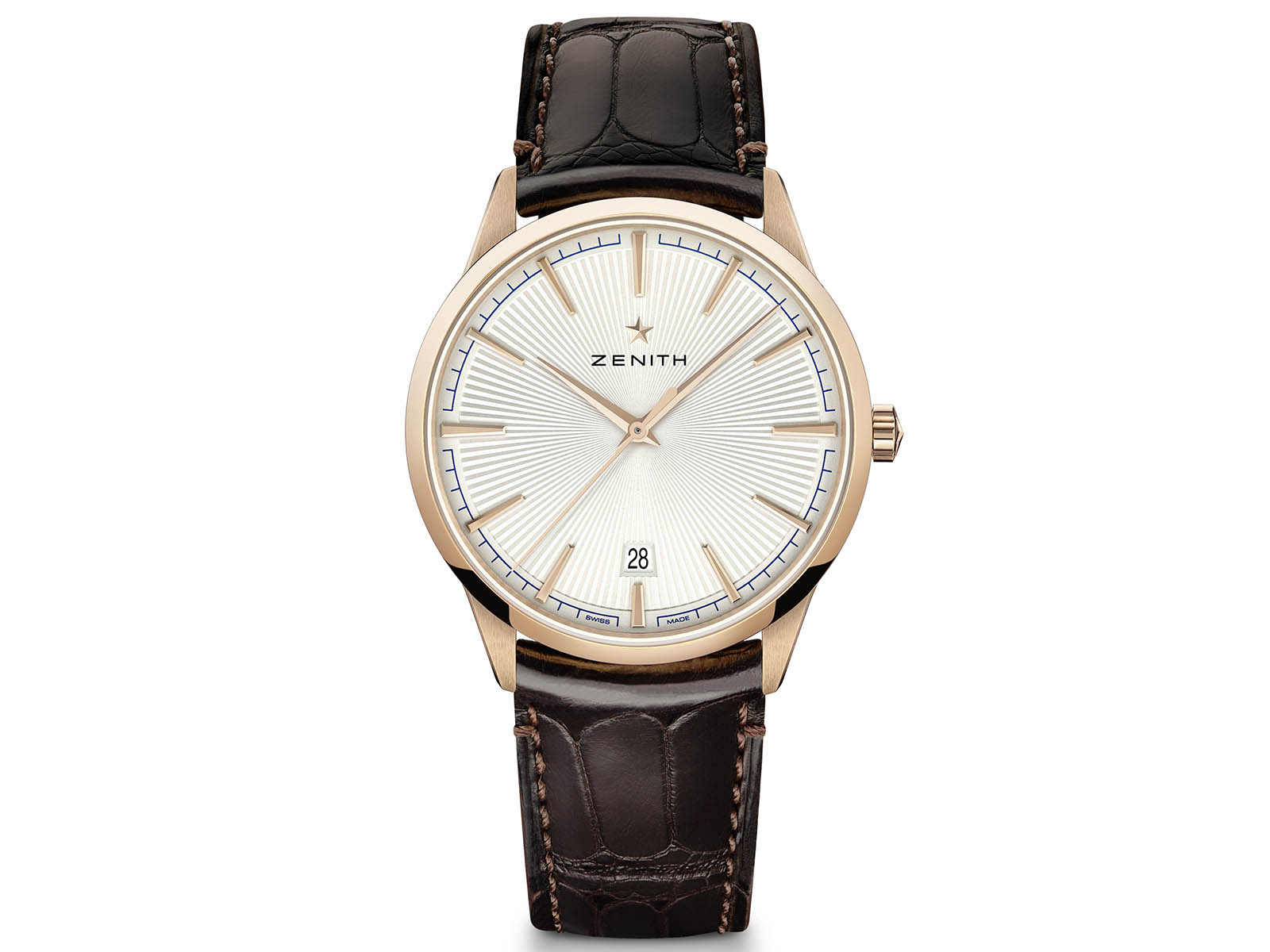 Elite Classic 40.5mm Ref. 18.3100.670/01.C920 – 14.190 CHF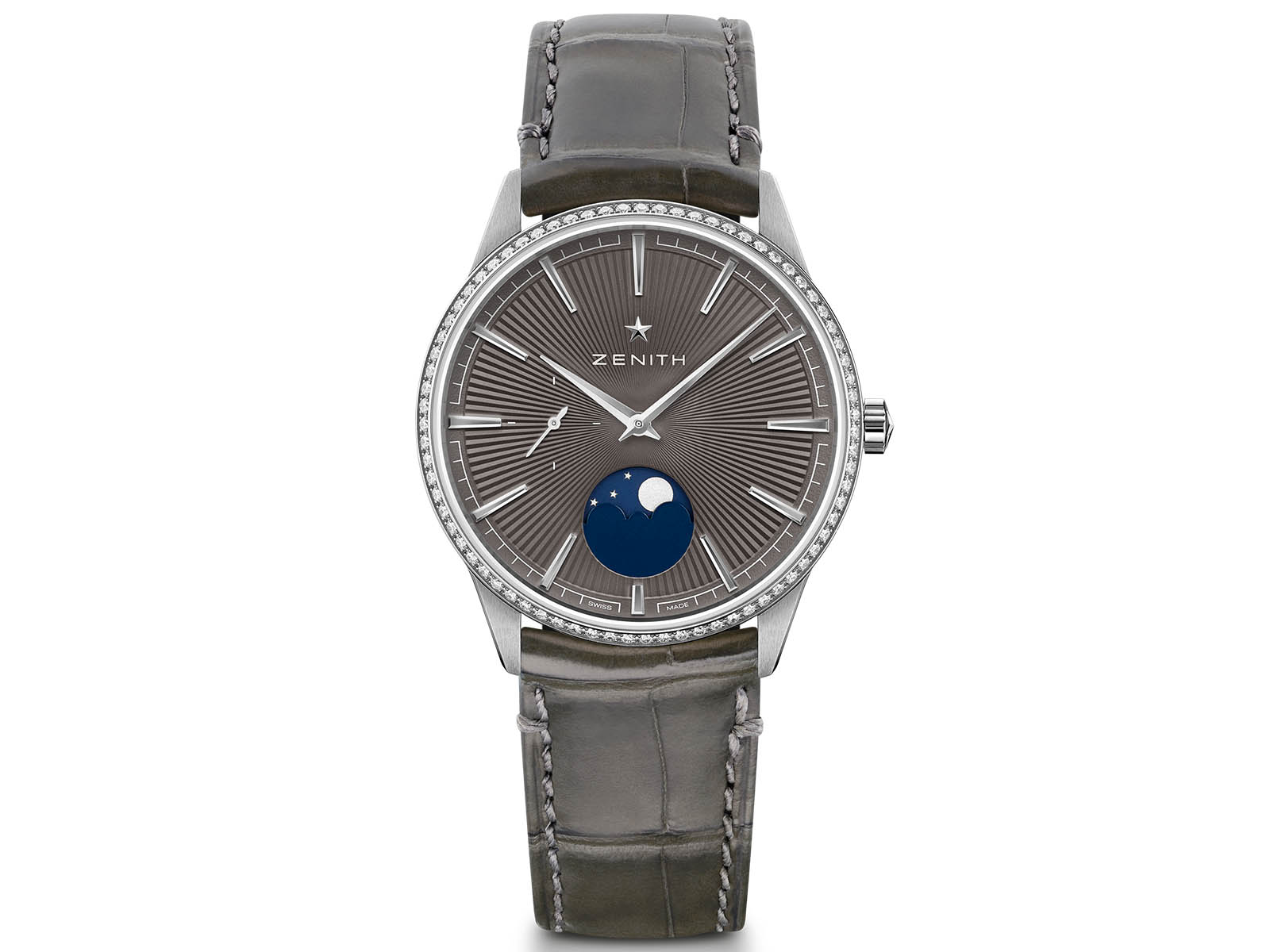 Elite Moonphase 36mm Ref. 16.3200.692/03.C833 – 9.790 CHF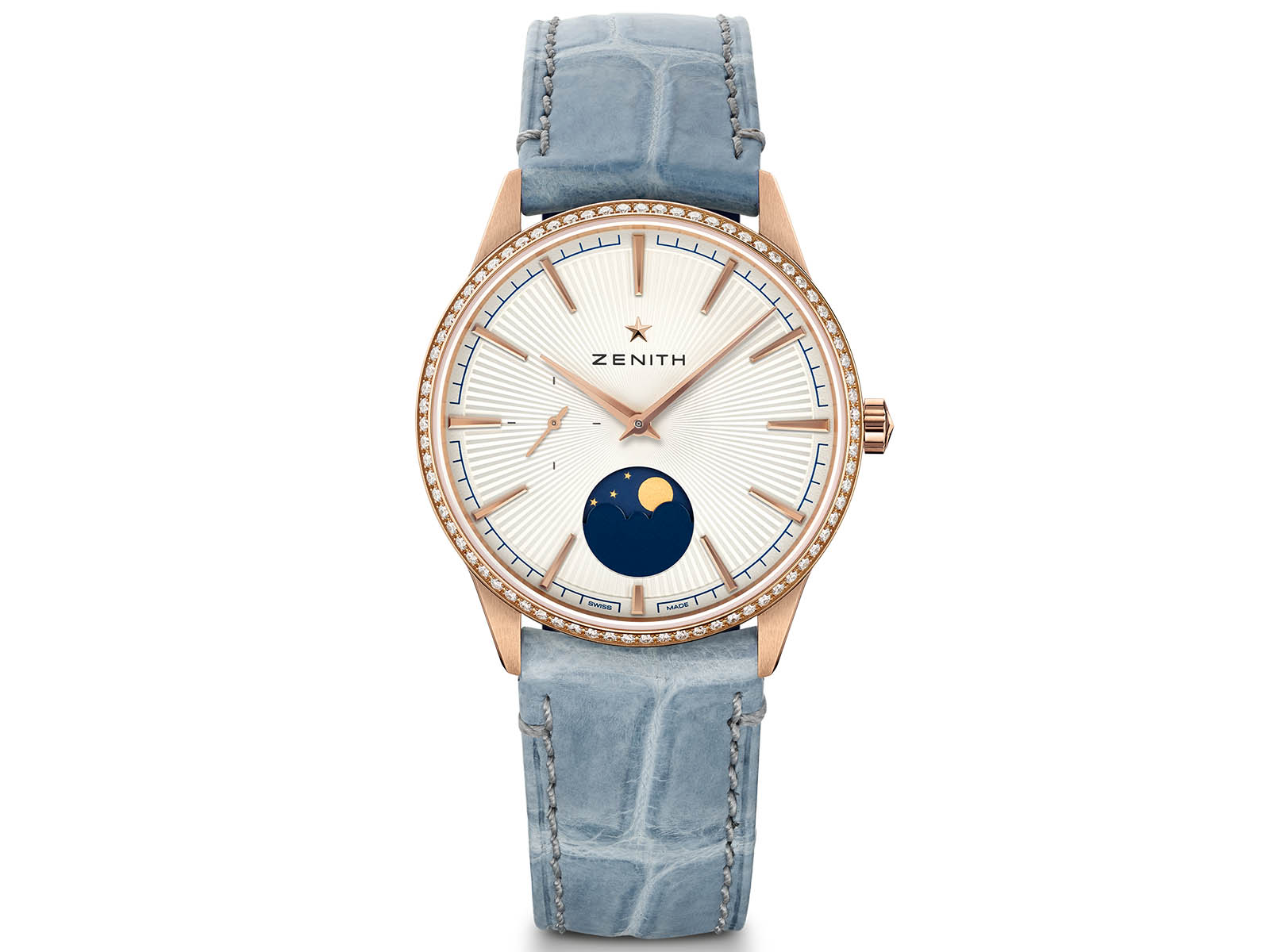 Elite Moonphase 36mm Ref. 22.3200.692/01.C832 – 17.490 CHF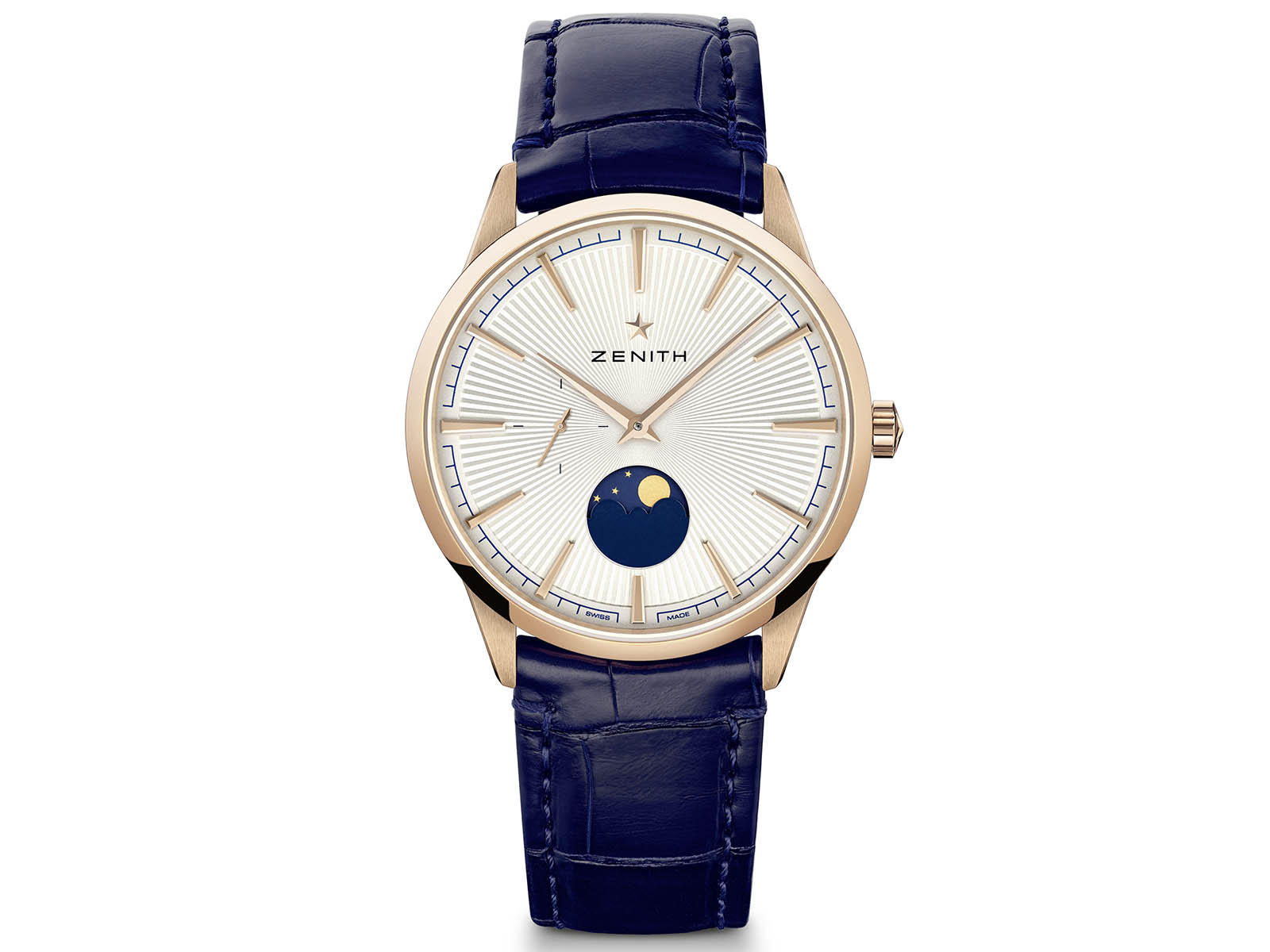 Elite Moonphase 40.5mm Ref. 18.3100.692/01.C922 - 15.290 CHF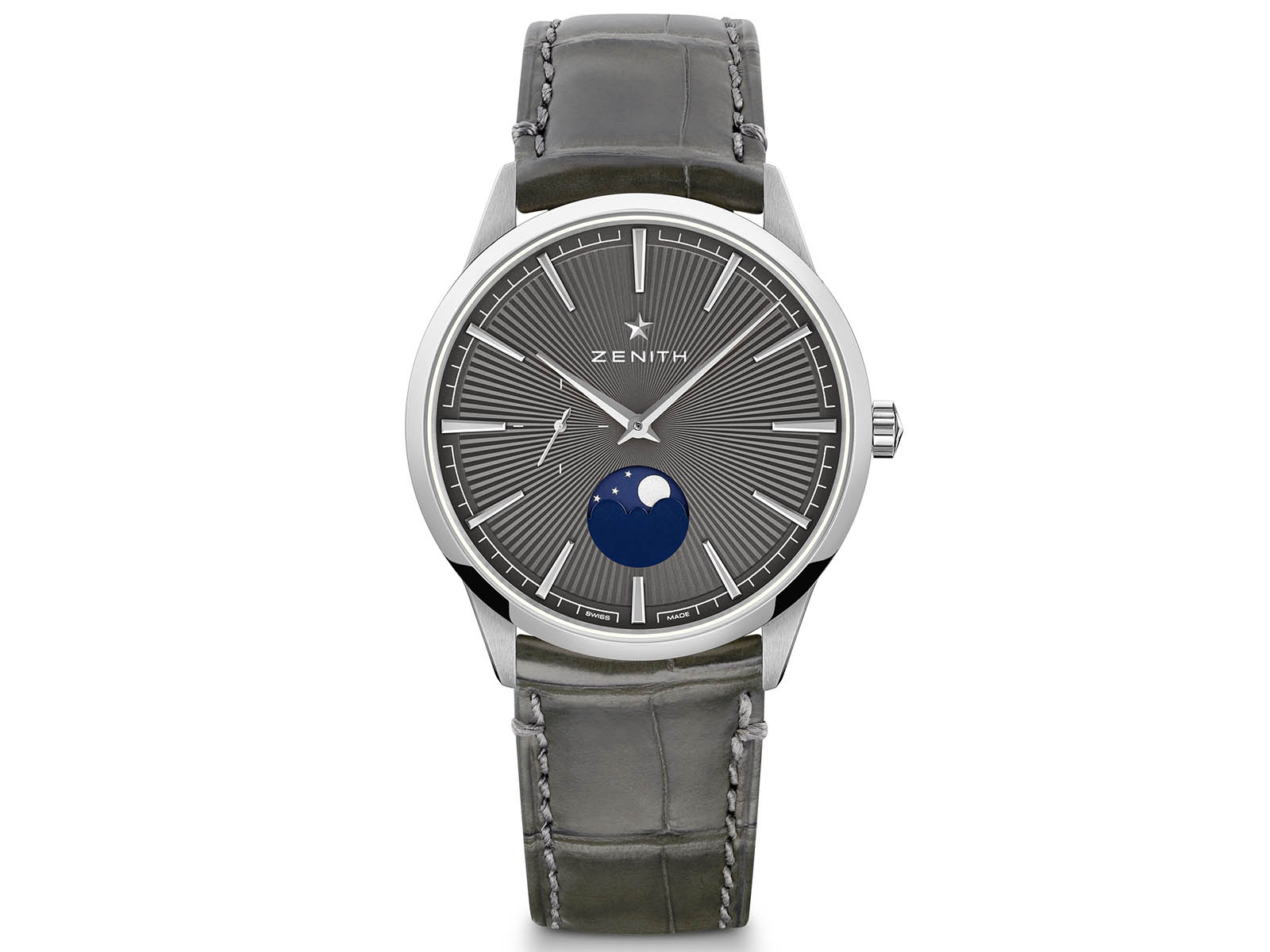 Elite Moonphase 40.5mm Ref. 03.3100.692/03.C923 – 7.590 CHF