IWC and Facebook are joining forces for a new digital project, introducing the brand's renewed Portugieser Collection. Facebook Chatbot brings IWC closer together with online customers and forms an integral part of the new collection presentation.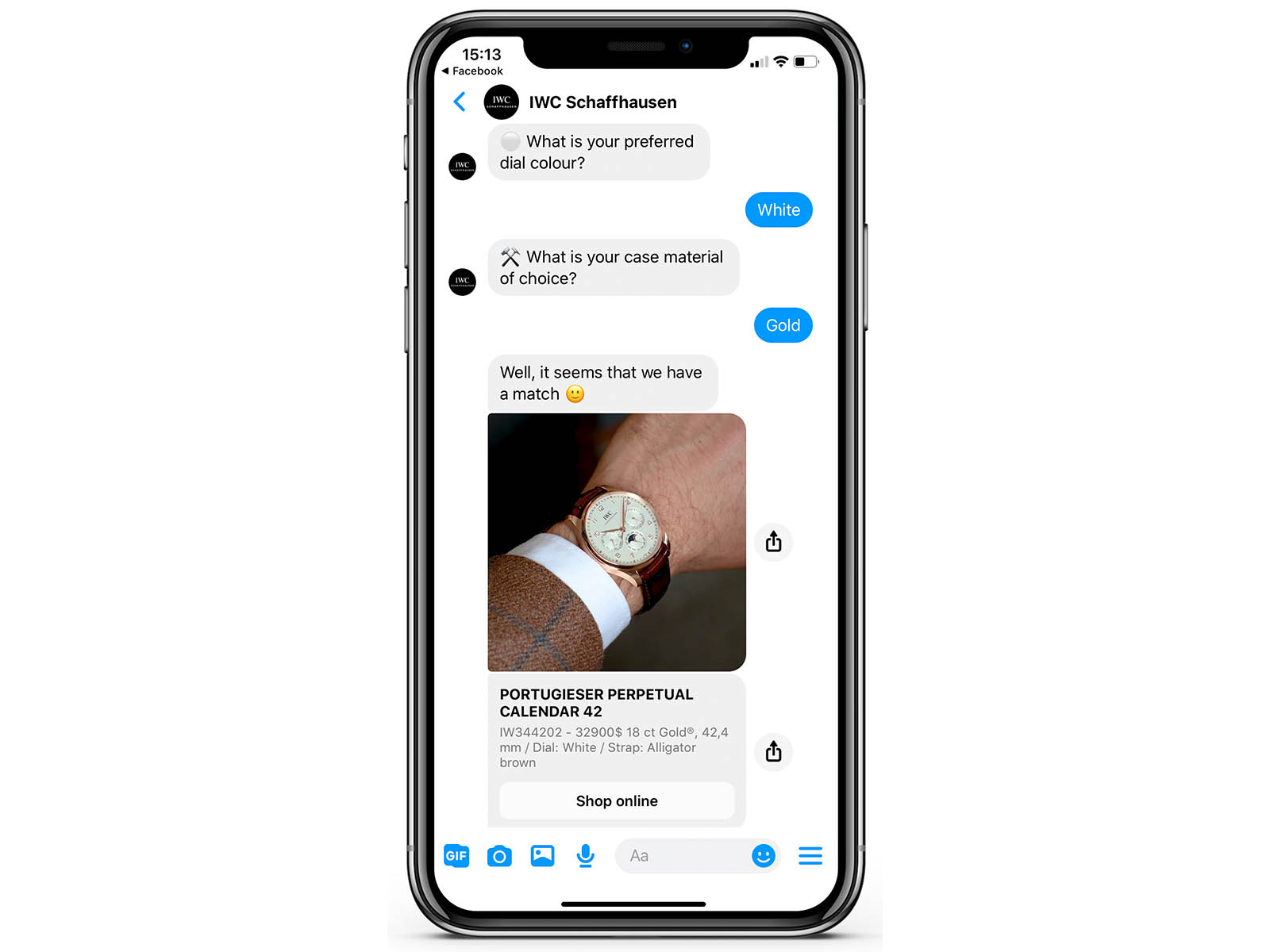 A new way to strengthen digital communication between users and the brand... This collaborative project between IWC, Facebook Messenger Team and the Creative Shop gives watch aficionados the opportunity to experience the IWC boutique shopping, via messaging with a virtual consultant.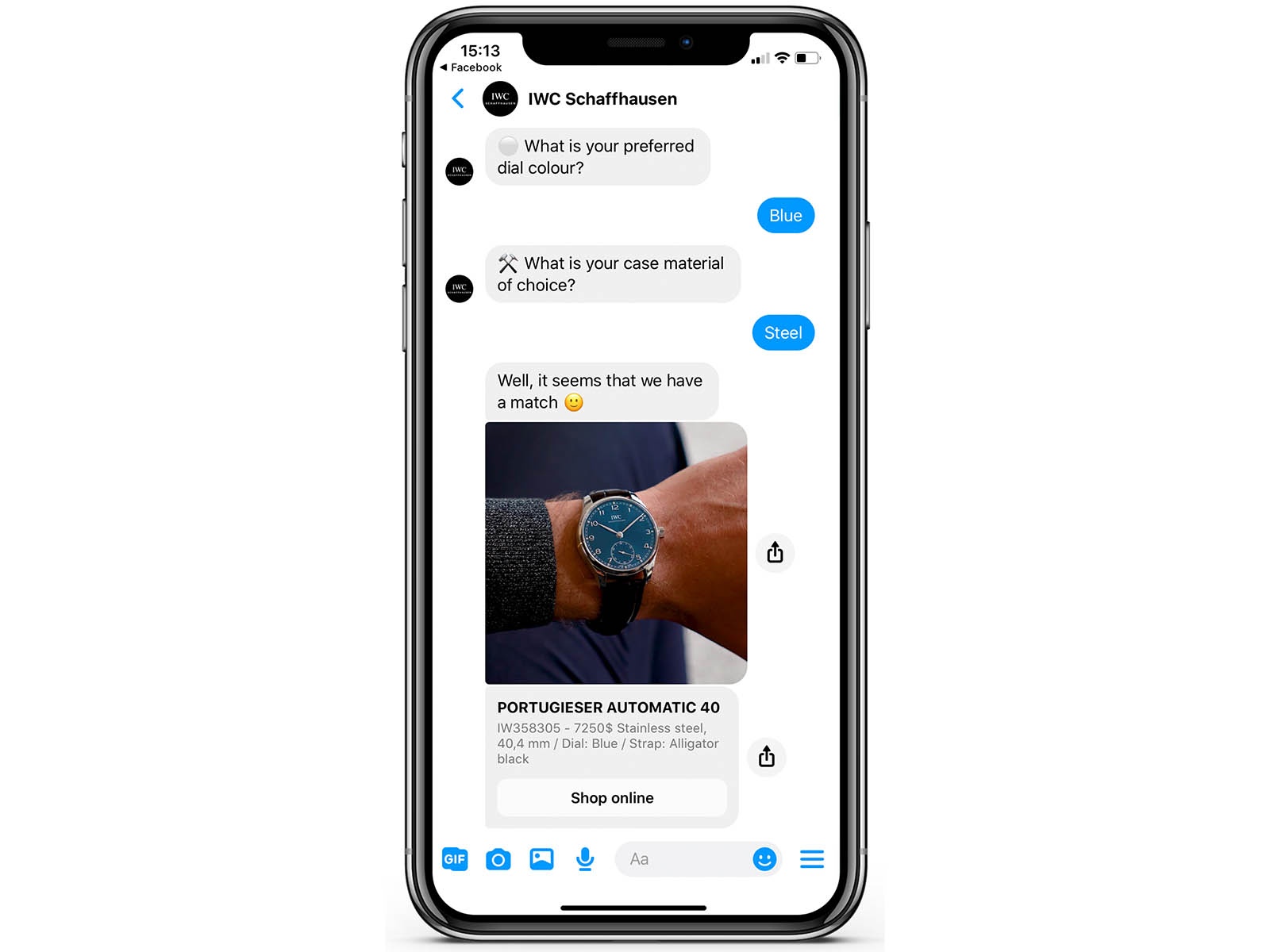 Chatbot users are among the first to discover the new collection of the luxury watchmaker. In addition to requesting personalized suggestions based on their own preferences, watch lovers can try the models digitally thanks to special videos. The platform can be used for transactions such as making an appointment for one of the ten boutiques selected for a specific date in the future, directly contacting a private consultant, purchasing or pre-ordering.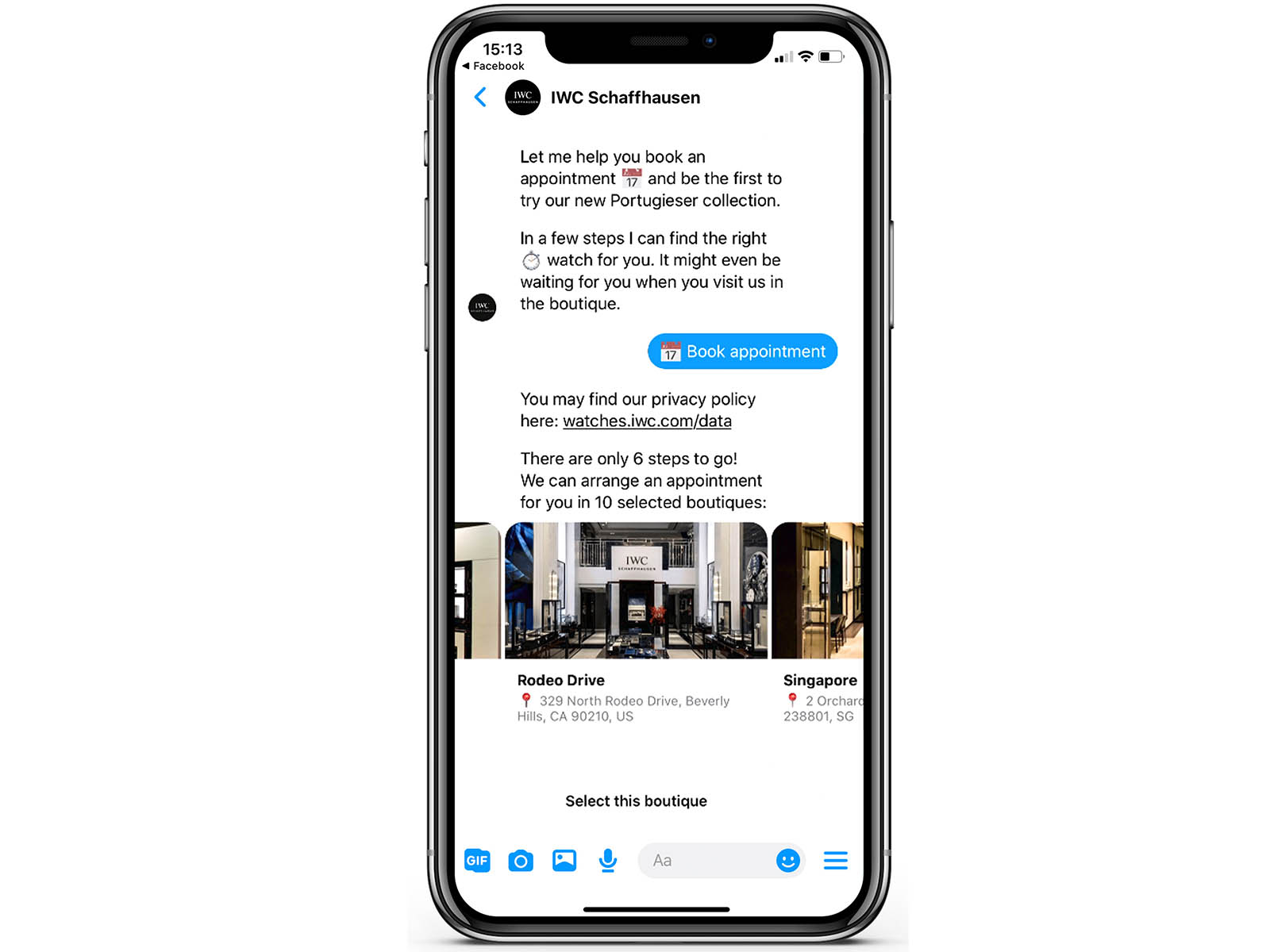 For now, only https://m.me/IWCwatches link works in Switzerland, Germany, France, England, Italy, USA and Singapore, but it will be possible to participate in different countries soon.
Before this project, Facebook and IWC collaborated on the project to share the Silver Spitfire's expedition with as many people around the world as possible in August 2019. The two brands shared the rise of Silver Spitfire to the skies in real time. More than 200,000 viewers had streamed through Facebook's online and mobile platforms, and thousands watched through screens at Paris-CDG Airport.