When Ian Fleming started to write about the English Secret Service Agent "James Bond" he used a lot of details from his own life. In his personal life Fleming devoted long years to bird watching and took his imaginary hero's name from a famous Caribbean ornithologist, James Bond.
What about Bond's watch?
It is a Rolex of course, just like Ian Fleming's who had his Explorer 1016 following him on a number of adventures.
For Mr. Fleming, James Bond meant a lot more than just an imaginary hero. He was representing a reflection of the author's character, and an imaginary utopic world from Fleming's mind.
He was meant to be the best man standing and his choices had support this claim of course. This being said, as a gentleman out of Fleming's imagination he had to wear a Rolex.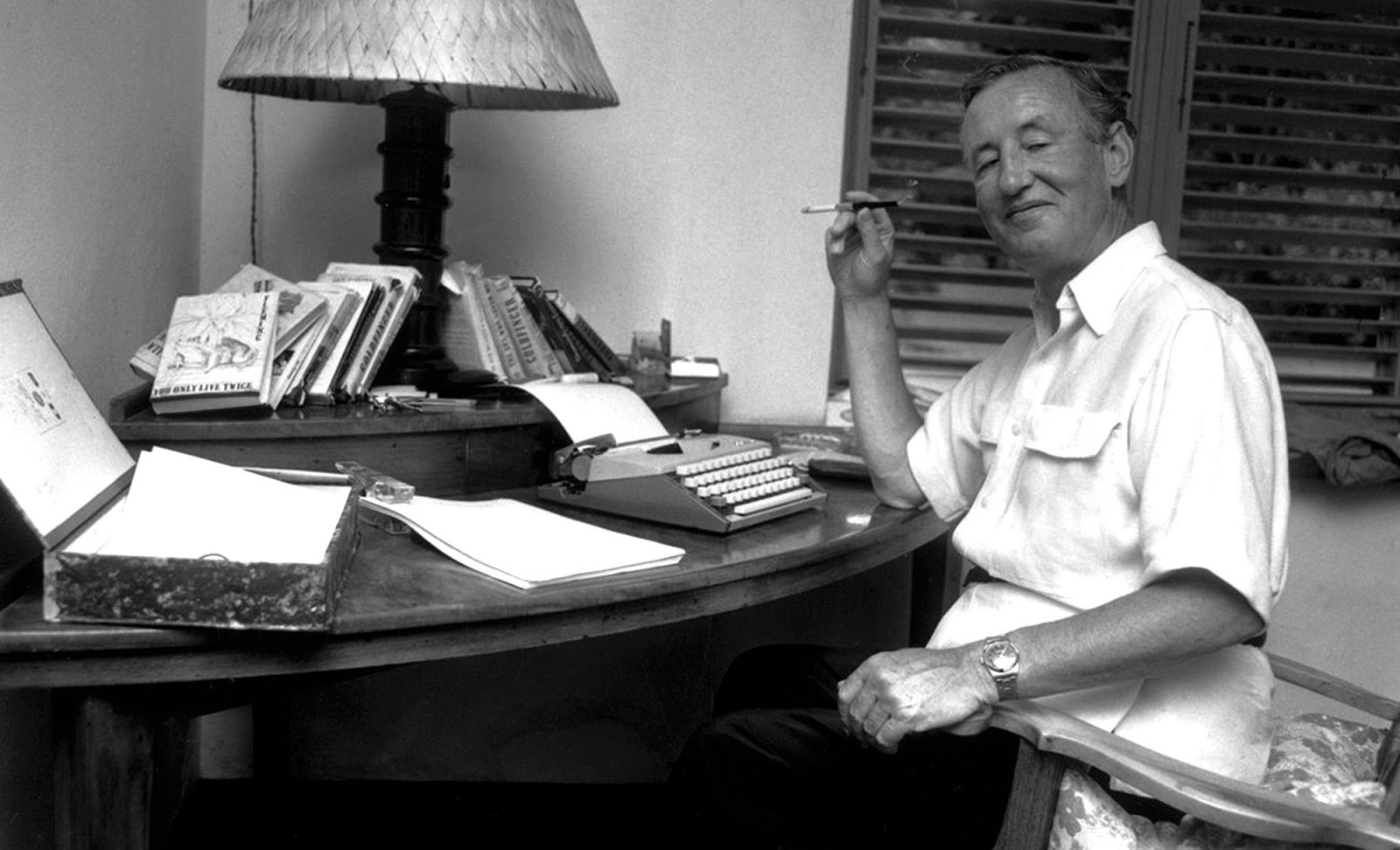 Without a doubt, the movies contributed greatly to Bond's character becoming mainstream.
His legend started with Dr. No in 1962. One of the most striking details about the movie was that the production crew tried to achieve some kind of sponsorship status with Rolex, but the brand declined this.
Therefor the Rolex Submariner 6558 that Sean Connery was wearing in the movie was actually owned by a crewmember.
Dr. No – 1962
Rolex Submariner 6558
The model that was used in the movie was one of the most popular diving watches of its time. The case measures at 39mm, features an iconic plexi glass, and offers 200m of water resistance. In the movie there is a scene where Bond checks his watch with a Geiger counter. The interesting part is that a year later Rolex uses a very similar scene in their commercial where they claim that "our watch so much qualified as it can satisfy the needs of a secret agent".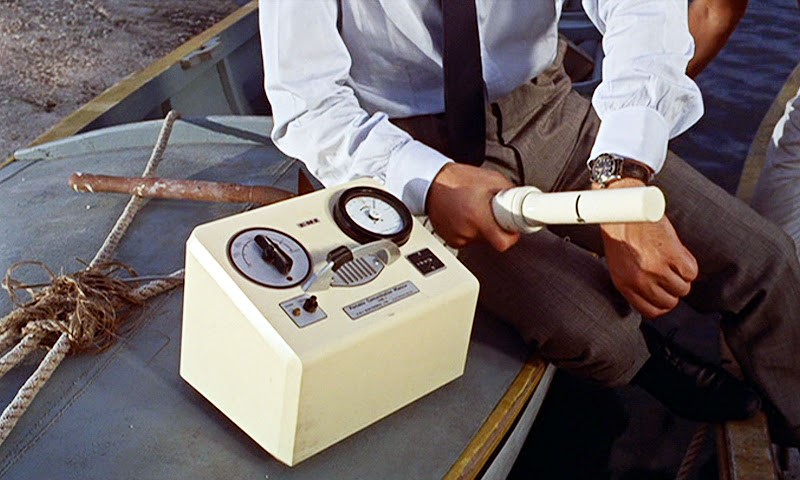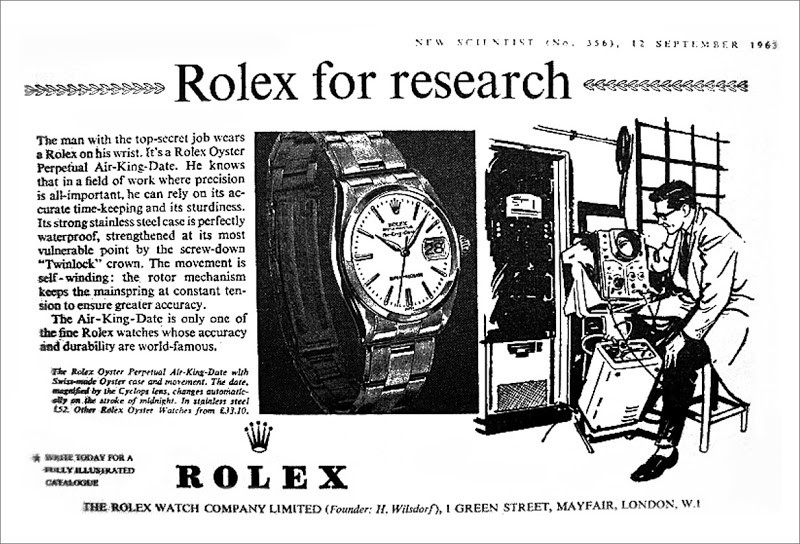 From Russia With Love – 1963
Rolex Submariner 6538
In this movie, Bond appears wearing the same watch as in the previous movie. It is his beloved Rolex Submariner 6558, which he never takes of his wrist. I wonder about the choice of the strap.
Perhaps they wanted to grant it with a somewhat different appeal than its original bracelet version.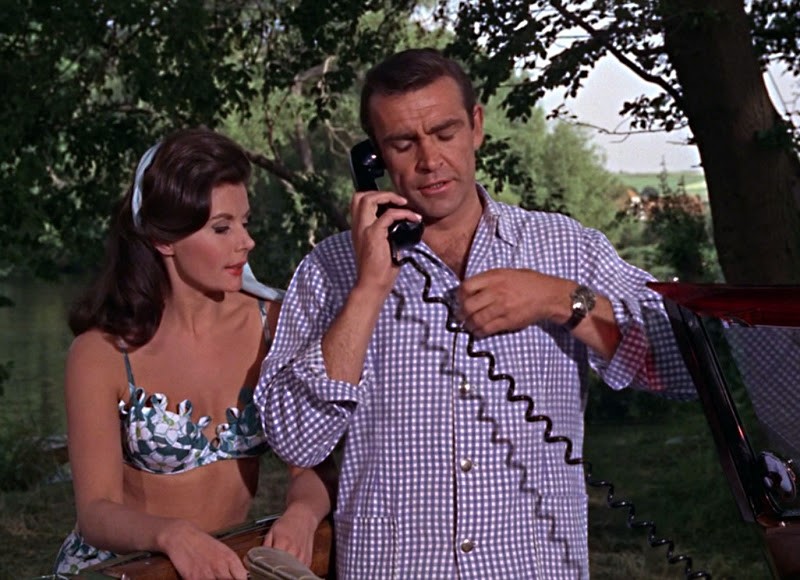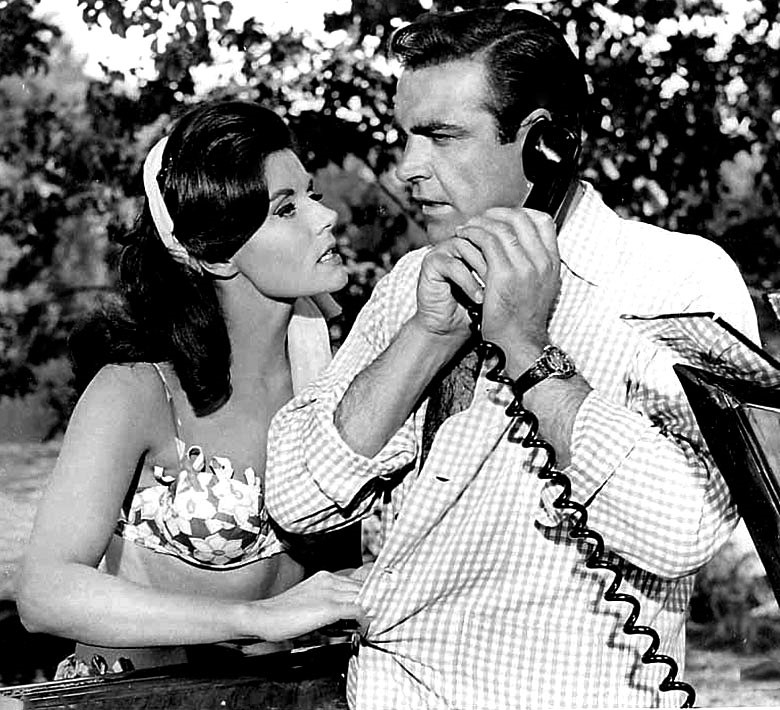 Goldfinger – 1964
Rolex Submariner 6538
In the third Bond movie, our hero welcomes us with the same watch again, but with an important detail. Bond wears the watch with a special fabric made for military uses.
Today we all know these as NATO straps. The strap in the film features two green lines on a black surface with two claret red lines around them.
As you can see below the strap wears pretty small at 16mm compared to the 20mm lug size of the watch.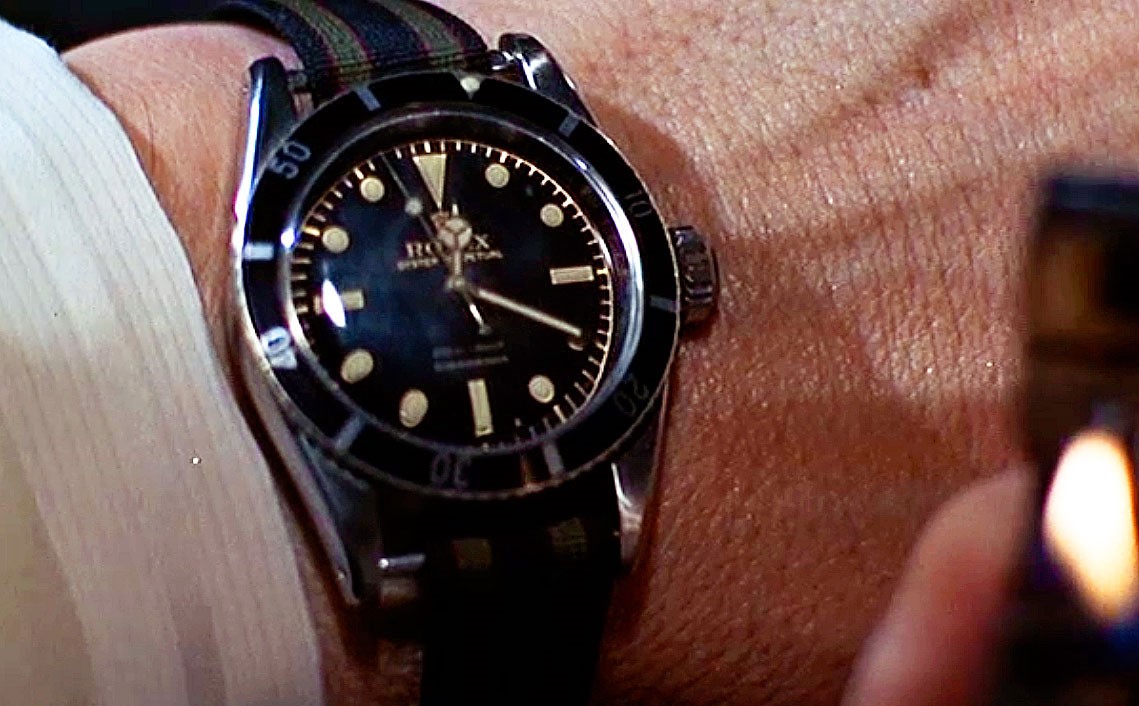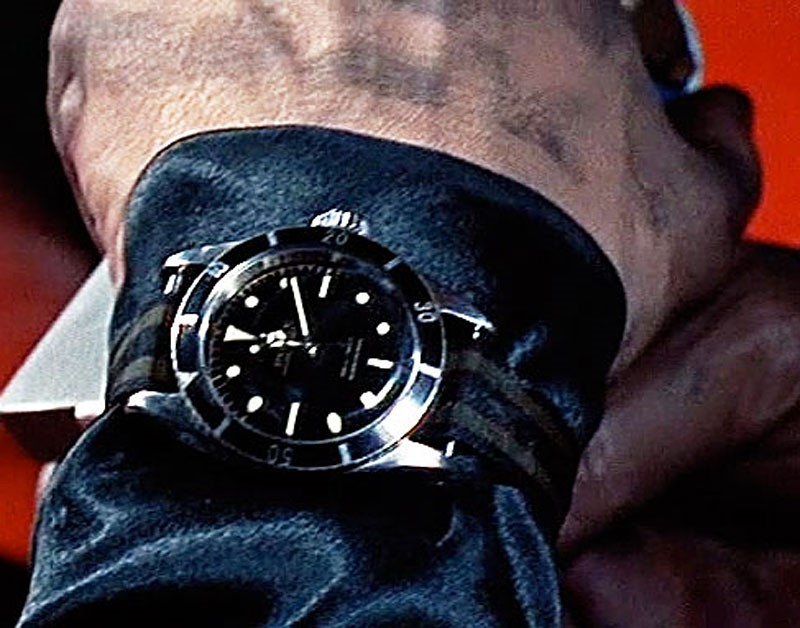 Well, as for Pussy Galore, who is an actress in the same movie, she wears a Rolex GMT Master 6542.
Back then, a men's watch on a woman's wrist was a rather uncommon sight.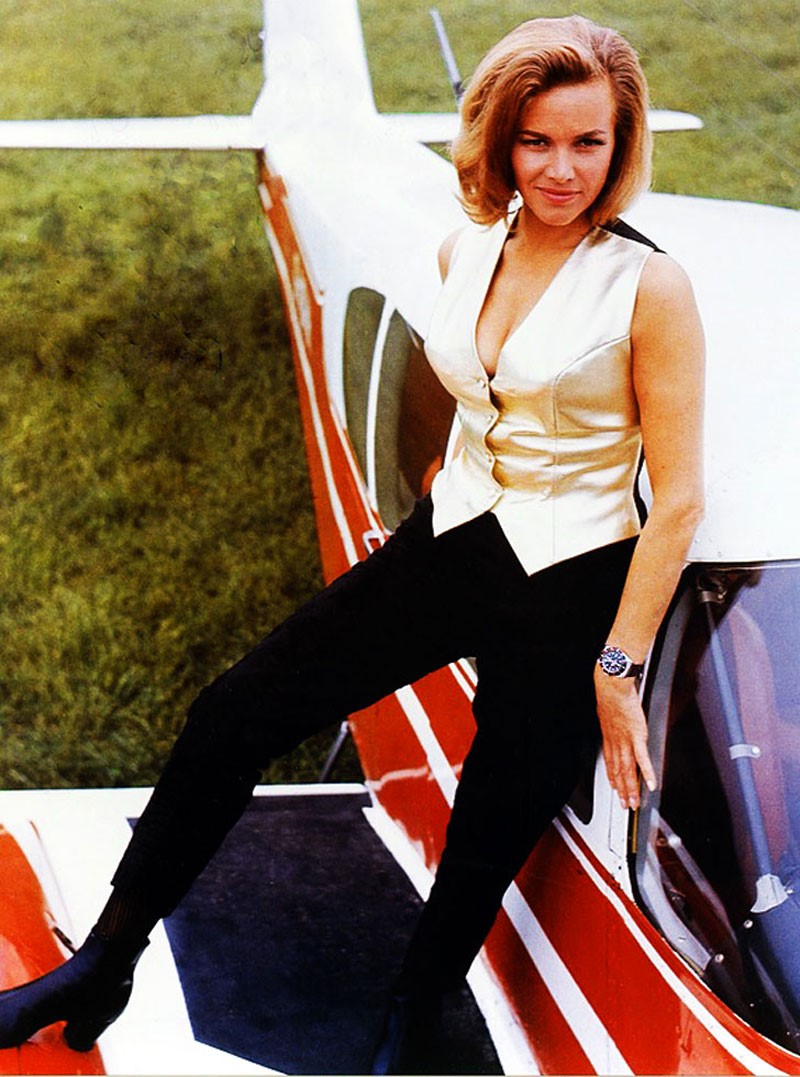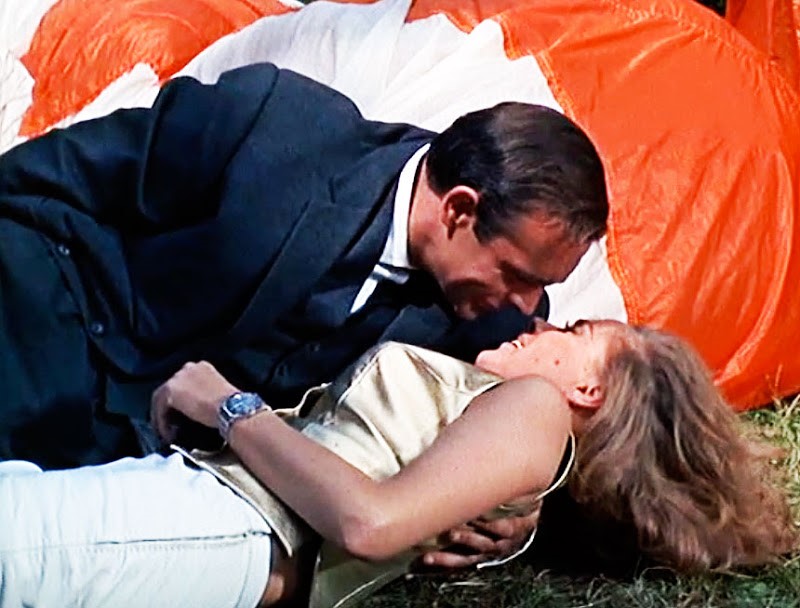 Thunderball – 1965
Rolex Submariner 6538 & Bretiling Top Time Chronograph
At that time, James Bond started to become a well known figure, a phenomenon rather than just a movie character.
He was beginning to affect men from all around the world with his unique style, mindset, and clothing.
Of course Rolex was paying attention and agreed to provide watches for the movie but without paying any extra sponsorship money.
Through this agreement, Bond and Rolex became official partners. The Submariner 6558 appears again on the infamous Nato strap.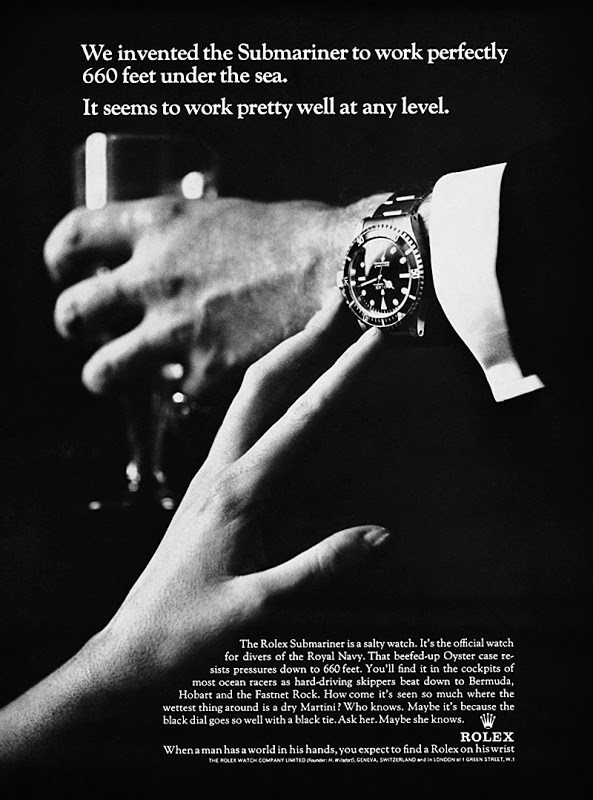 A Breitling Top Time Chronograph found its place in the movie as well.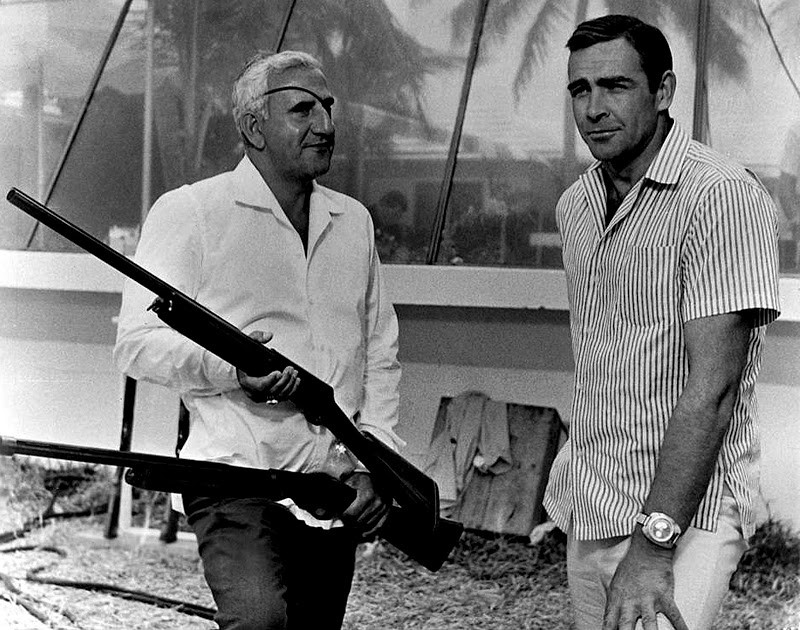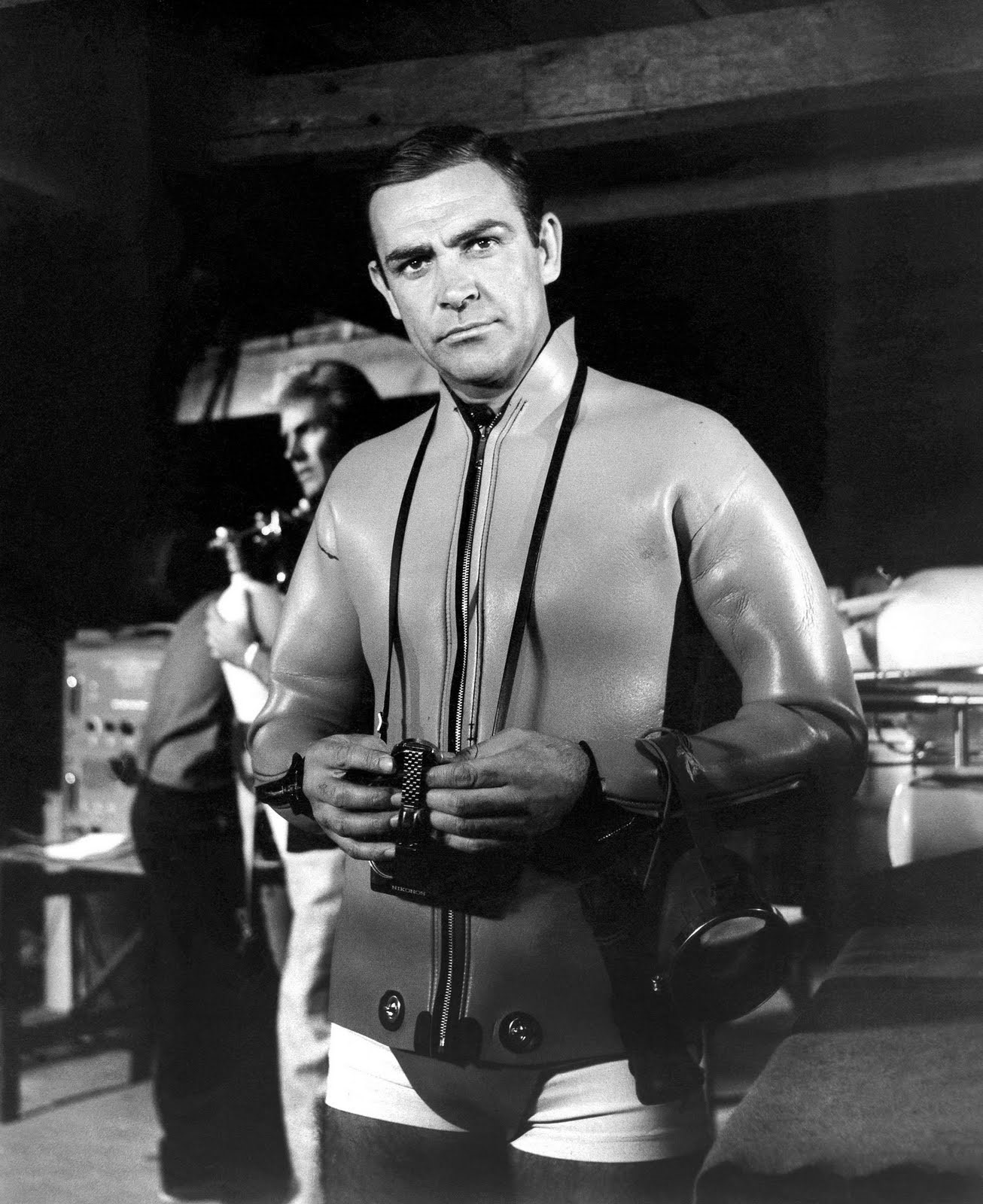 You Only Live Twice – 1965
Gruen Precision 510

It is a mystery... Why they did not use a Rolex in this movie?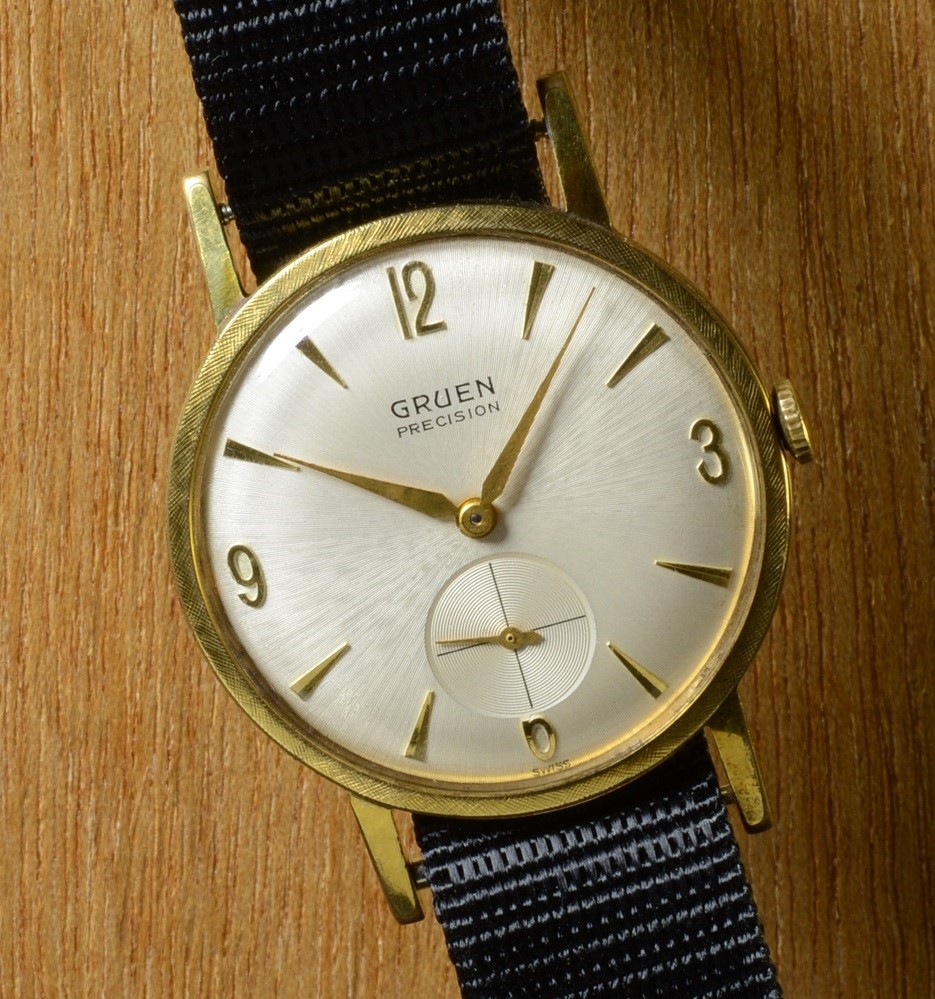 In the movie, there is no scene where this watch was really visible. Our research says Bond wore a GREUN Precision.
Casino Royale – 1967
Rolex GMT- Master
In this movie, Peter Sellers the successor of Sean Connery uses a rather spiced up Rolex GMT – Master. It is Ursula Andress who kindly accompanies our agent.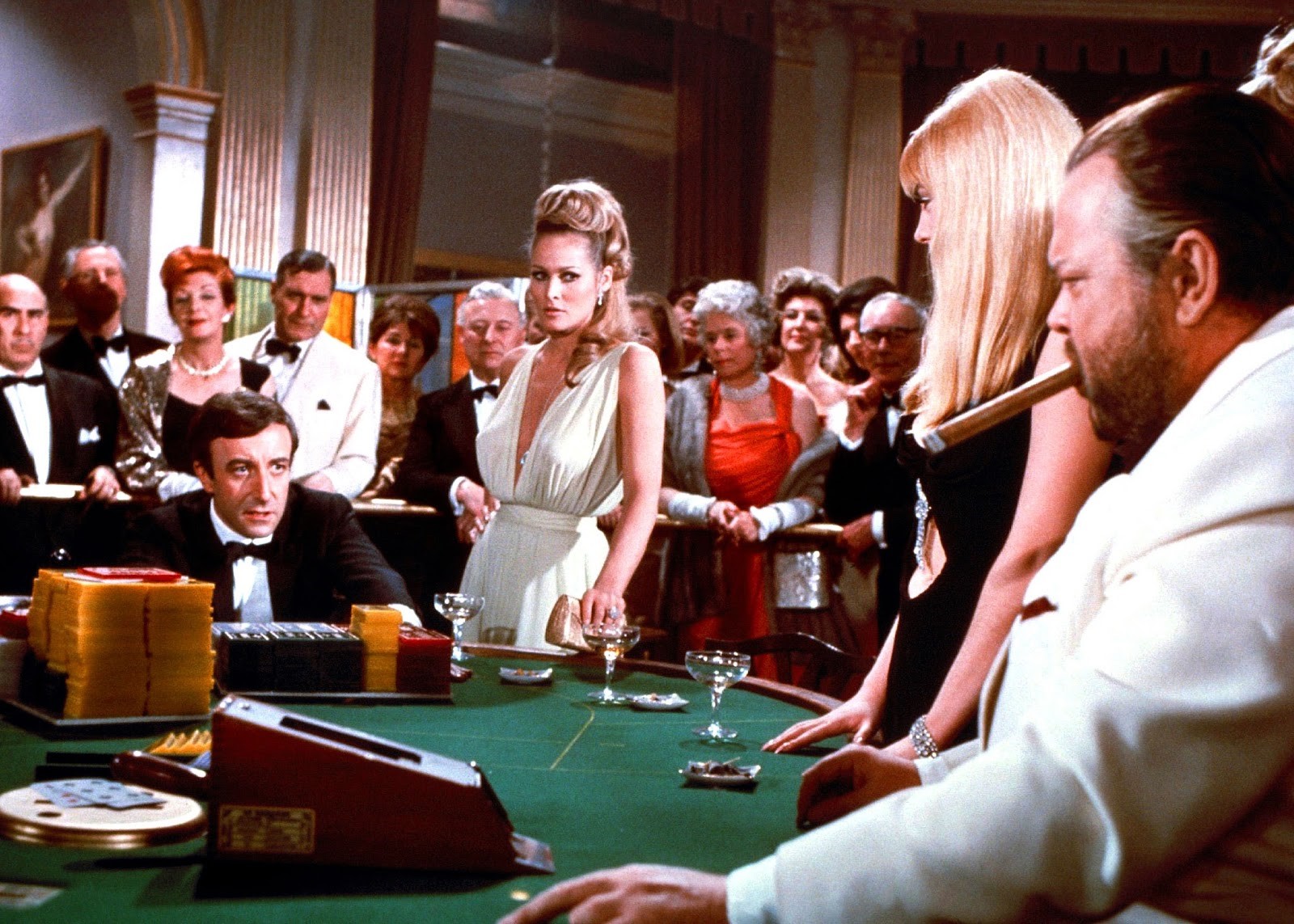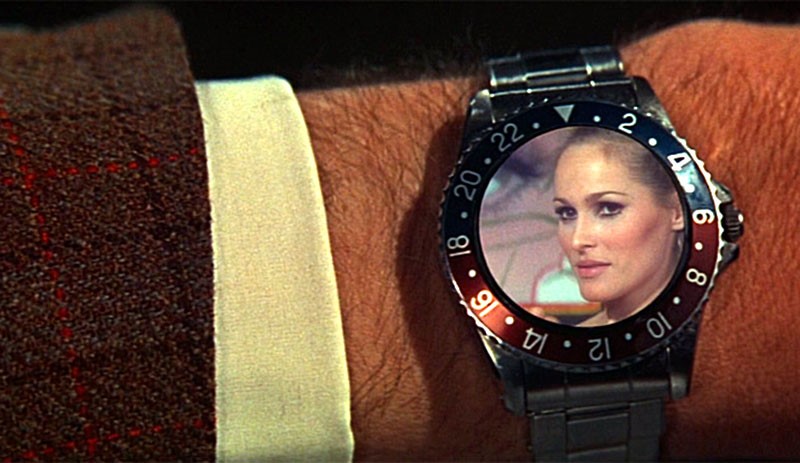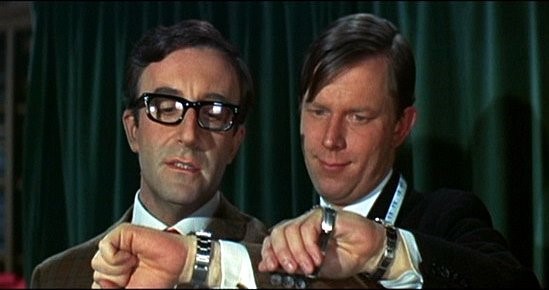 On Her Majesty's Service – 1969
Rolex Submariner 5513, Rolex Chronograph 6238
After long pursuits it is a new actor, George Lazenby who breathes life into the Bond character. Two different Rolexes take place in the movie.
The first one is the updated Submariner reference 5513, and the other one is a very special Chronograph model (not a Daytona yet!).
Rumor has it, Lazenby used his own Rolex in the movie, not the one suggested by the movie crew.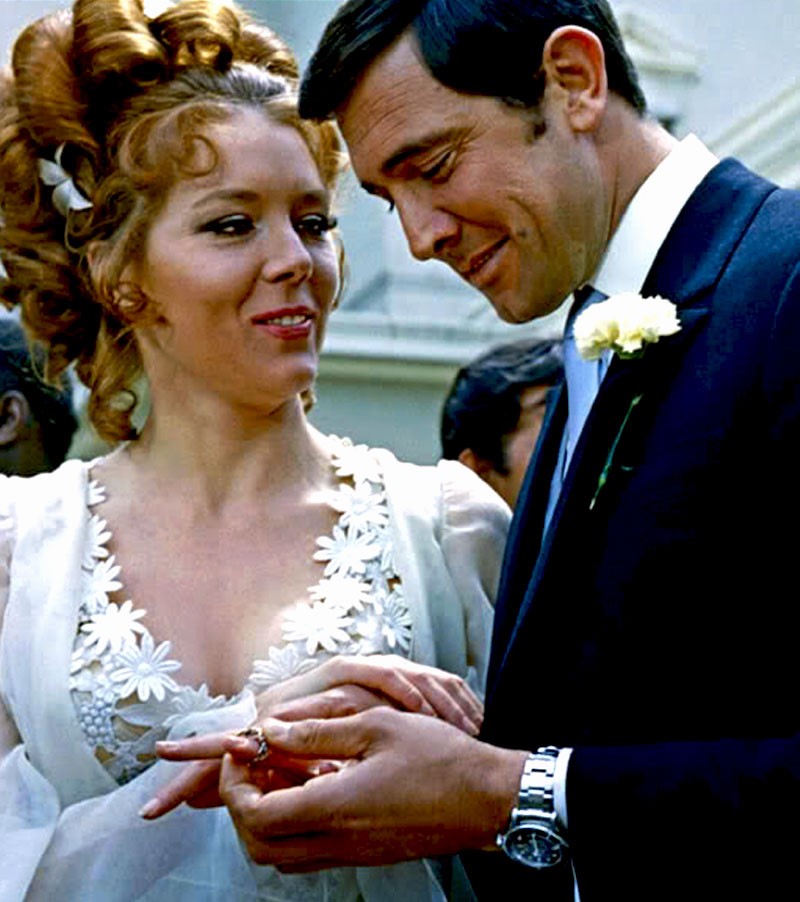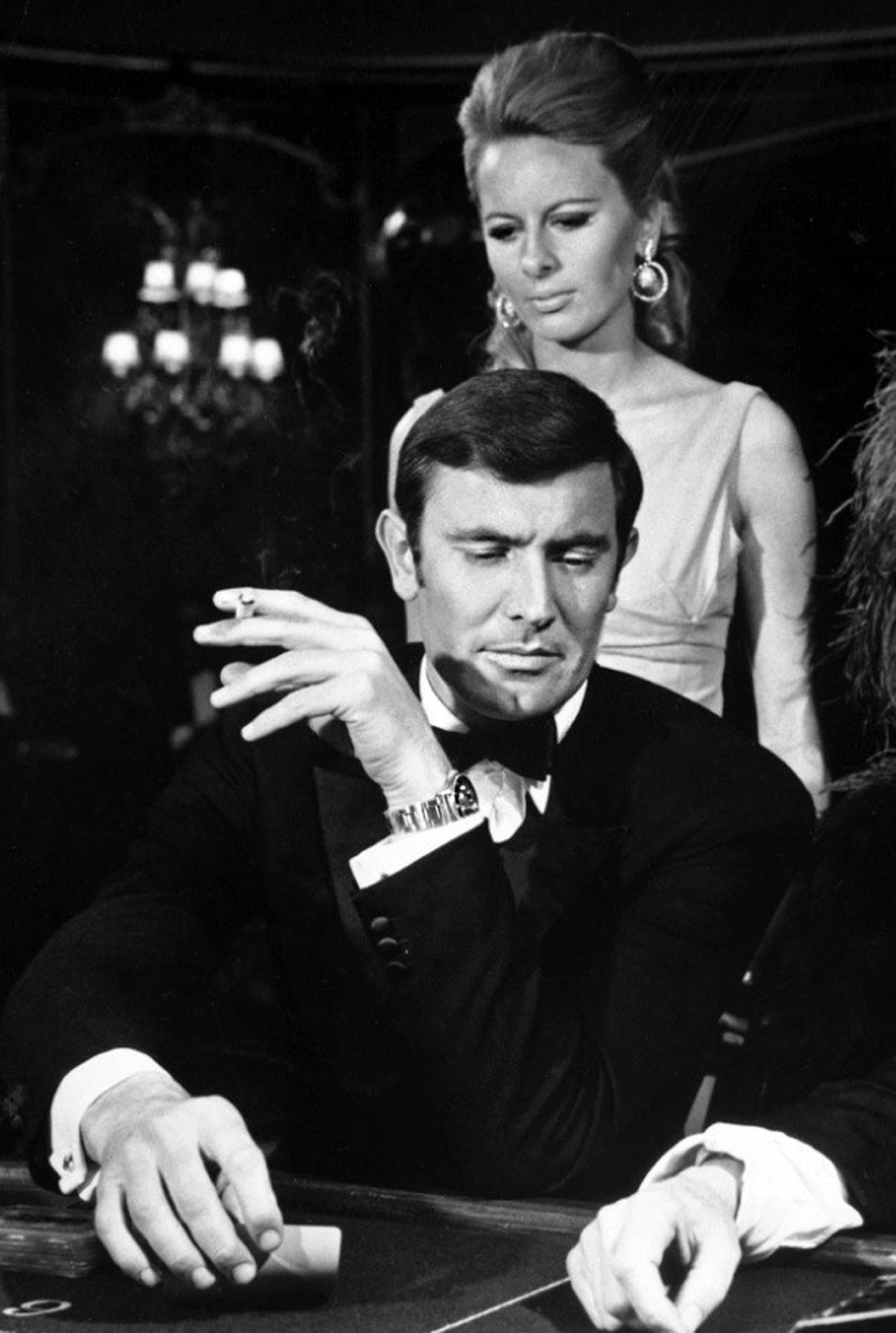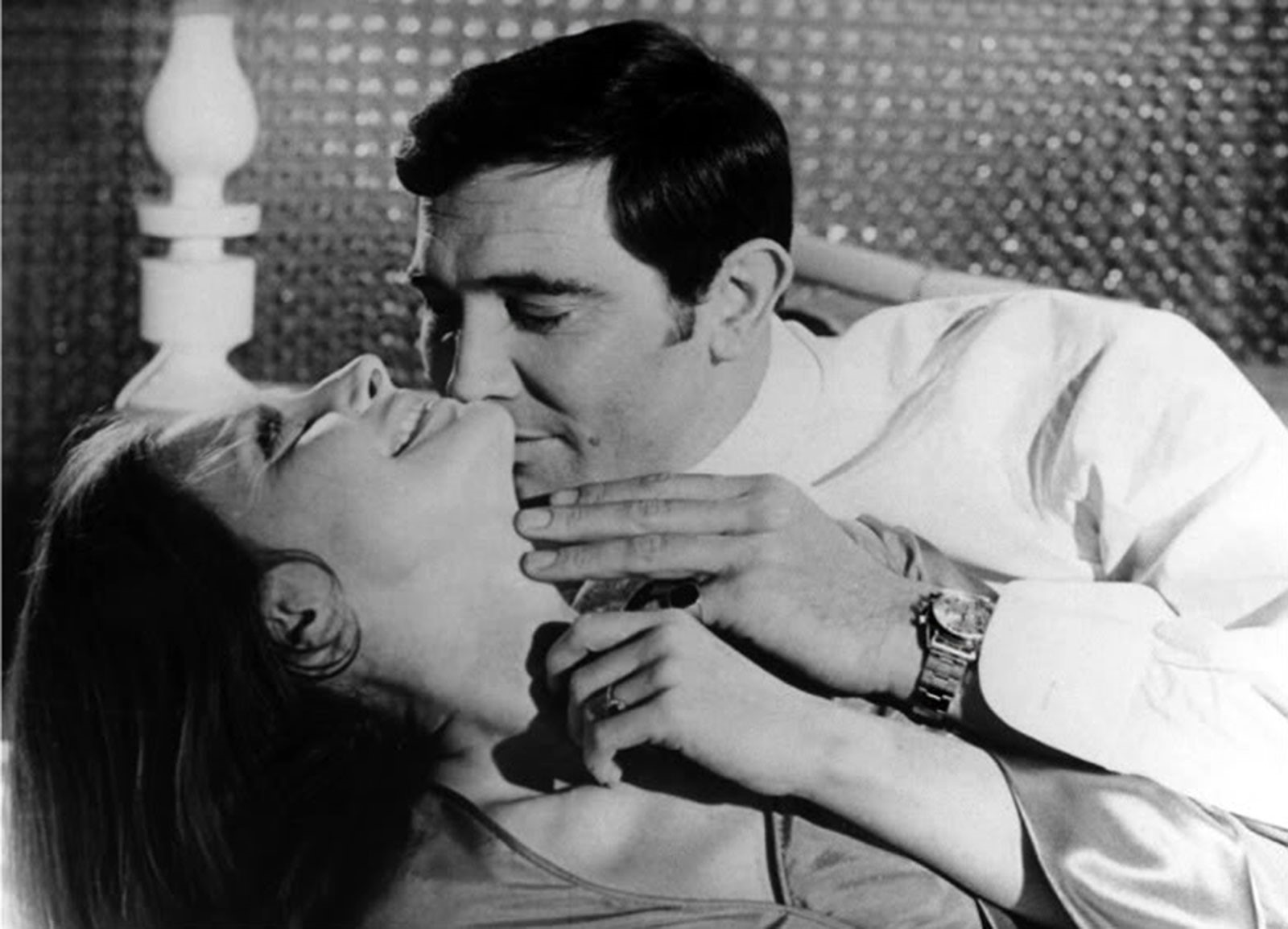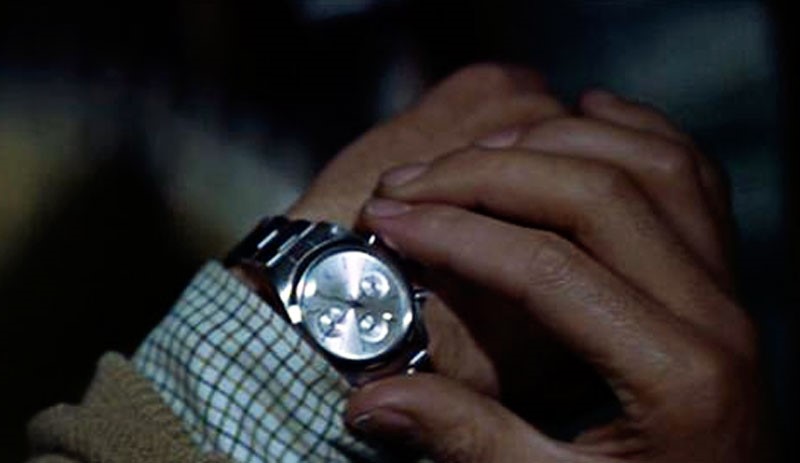 Diamonds Are Forever – 1971

In this movie, Sean Connery returns as Bond but it is hard to find information about the watch he is wearing in the movie.
It might be the Gruen Precision caliber 510.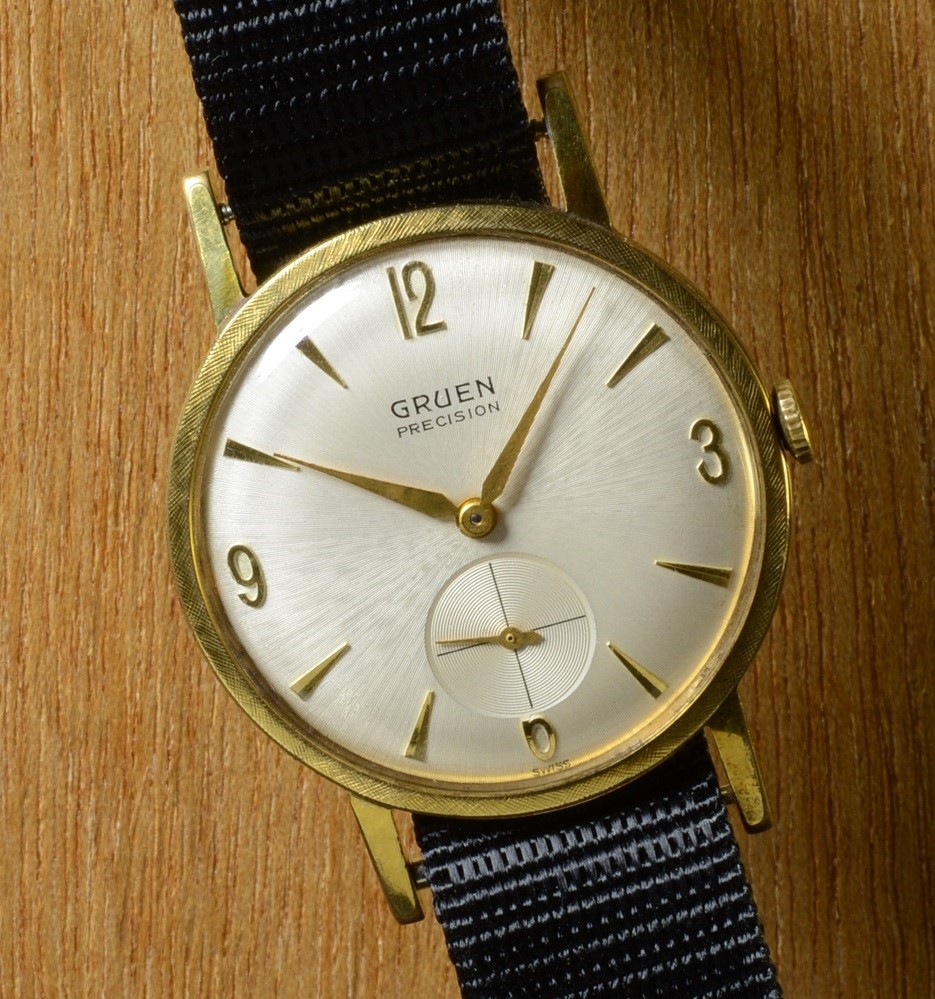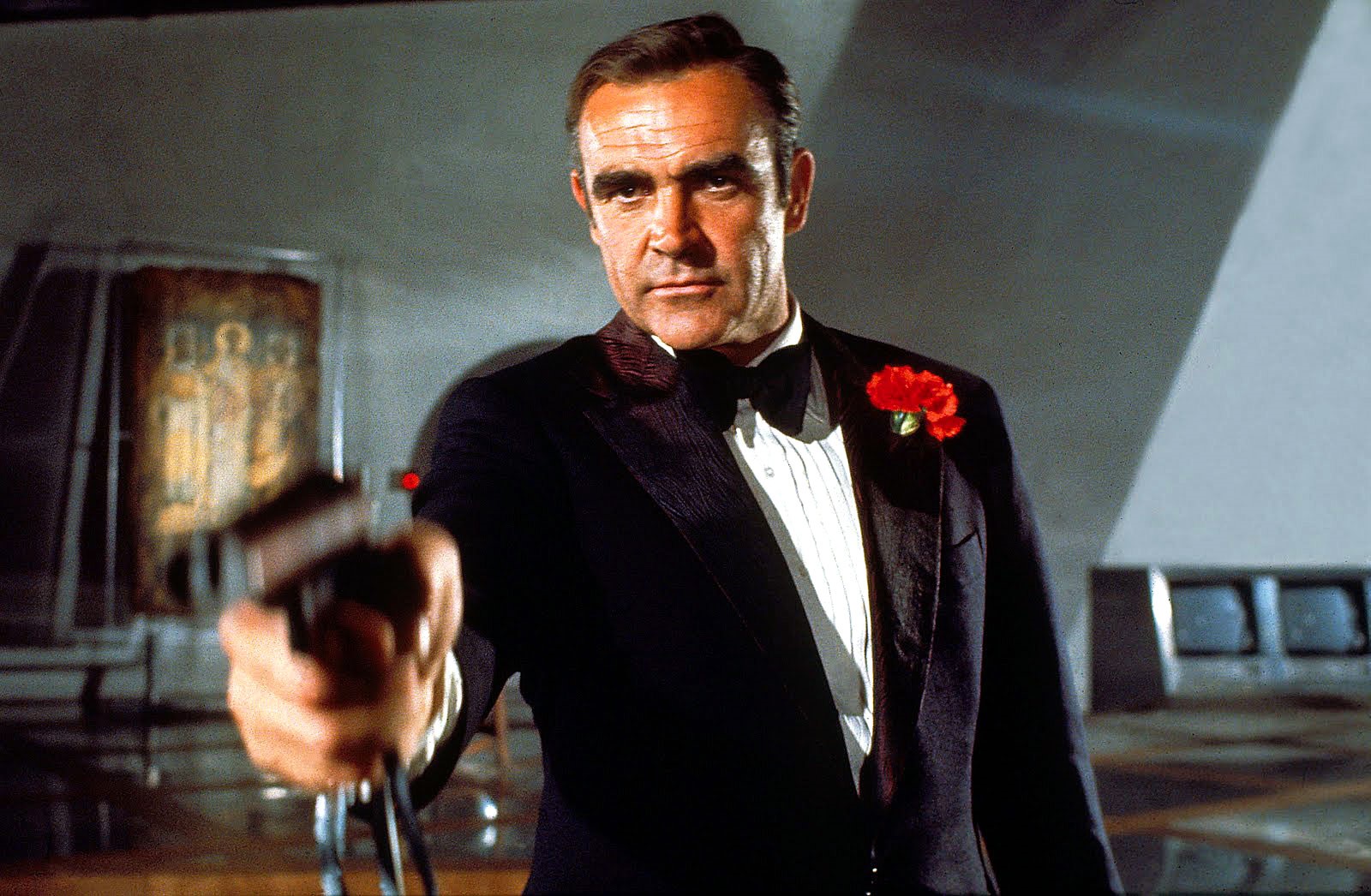 to be continued..