Far eastern giant manufacturer Casio, continues to issue special edition models for the 35th anniversary of its legendary product line G-Shock. The latest addition to the model family attracts attention with its glacier inspired transparent theme and gold tone accents.
There are four different versions in the newly introduced model family. Designed with a gold-plated dial, screws, case backs and buckles, the models come in a transparent case and straps.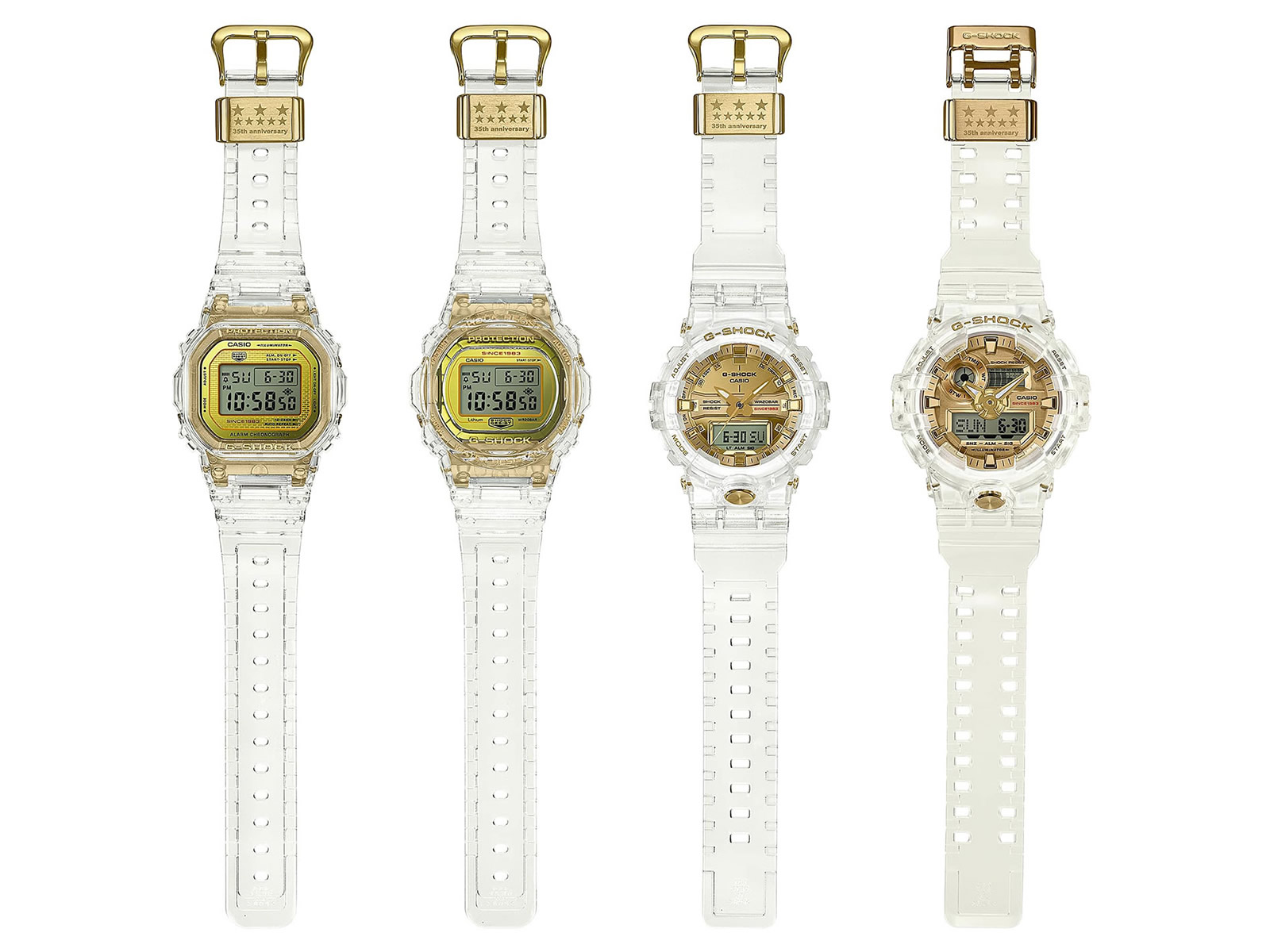 One of the models included in the collection is the DW5035E-7, based on the DW5500 design of 1983. Another retro-inspired model, the DW5735E-7, tributes to the DW5700, which the brand introduced in 1987. Both models are equipped with same movements and functions as well as screw-lock case backs.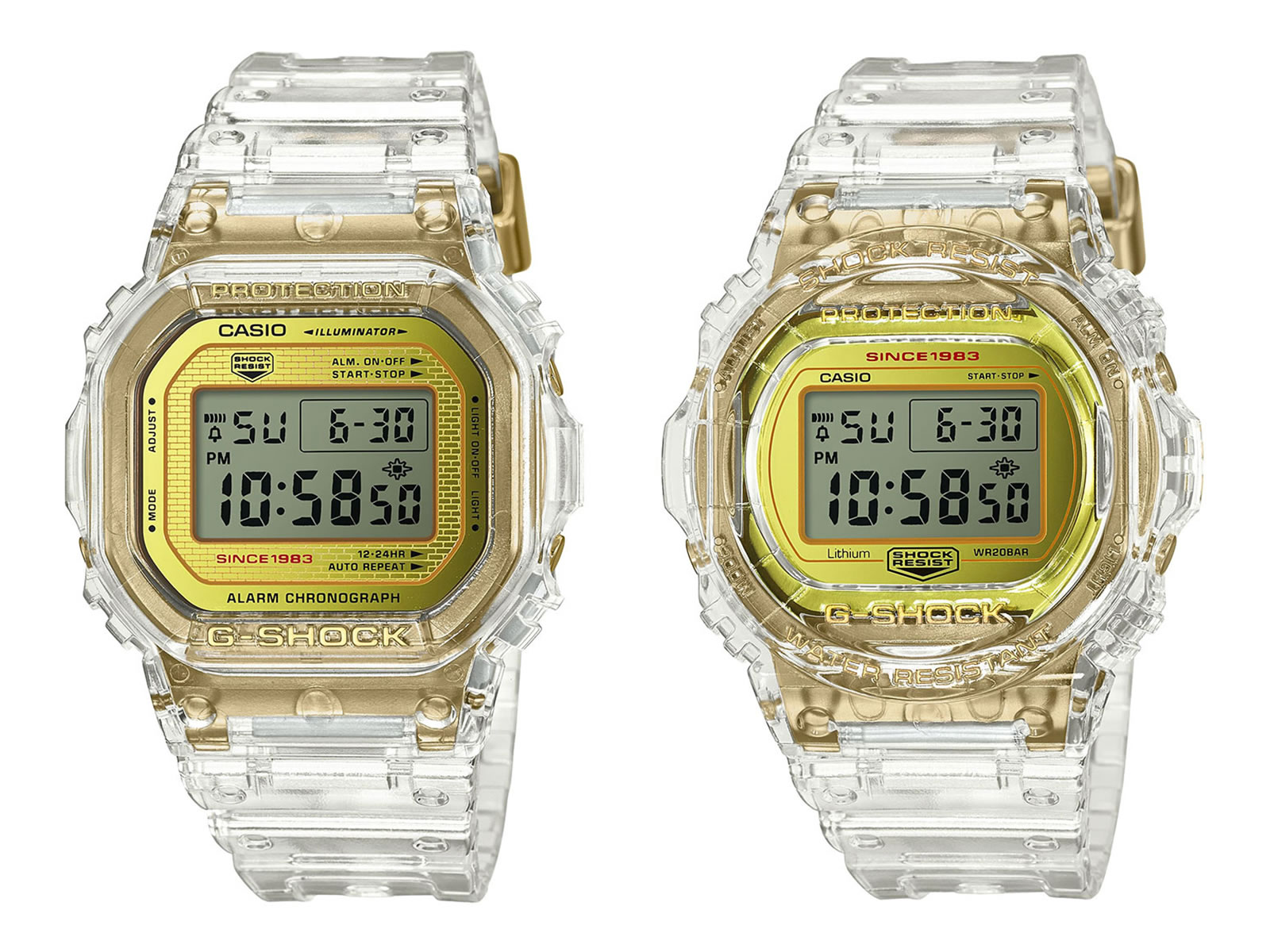 The other two are based on more recent platforms. The GA-735E is oversized and 53.4mm in diameter, and based on the GA-710. Powered by an analog/digital combined movement, the model offers the most cutting edge functions of the range.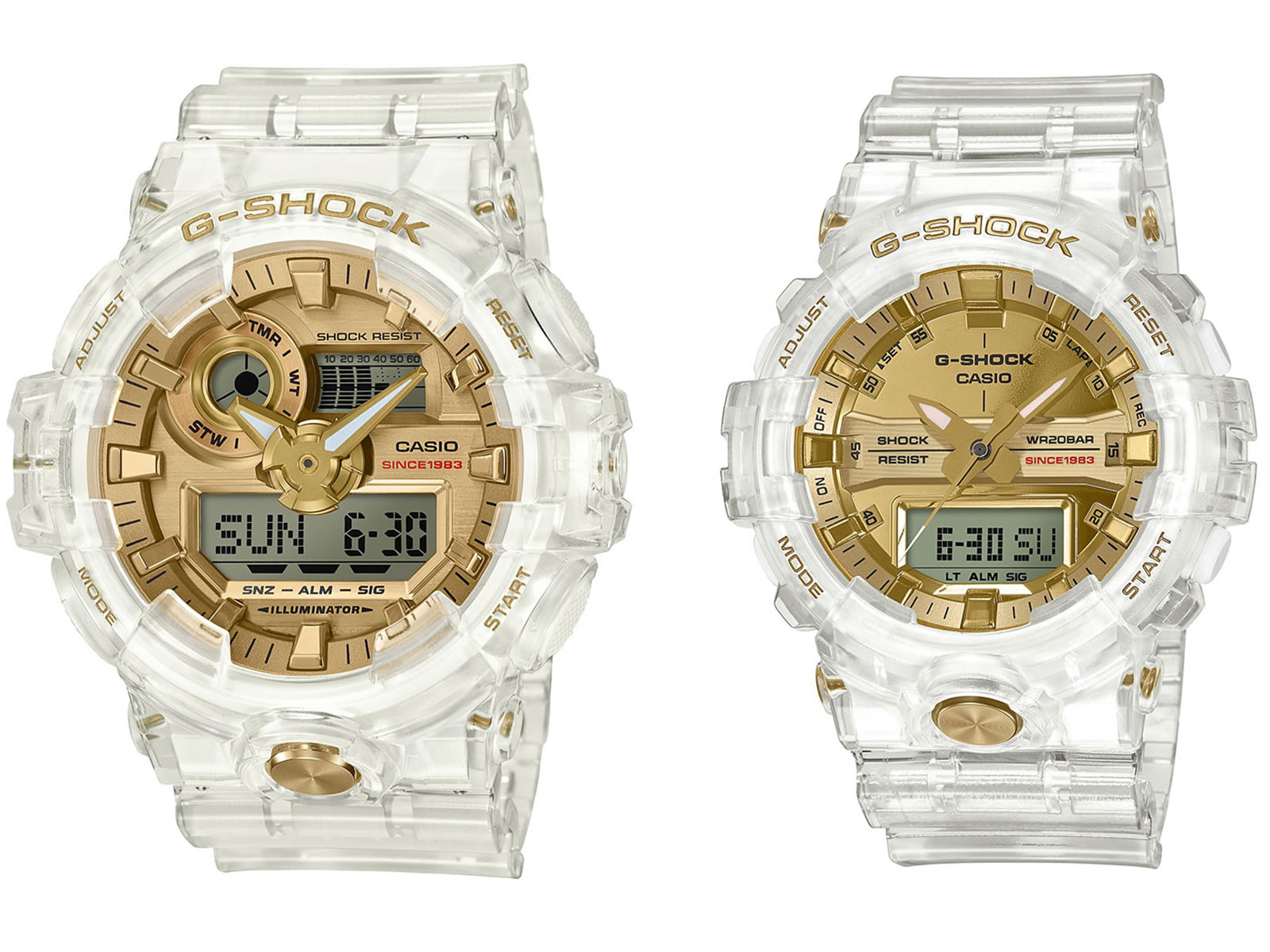 The smaller GA-835E is 48.6mm in diameter, with less functions than its bigger brother. It's based on the GA-810.
All new models are expected to reach sales points this month.