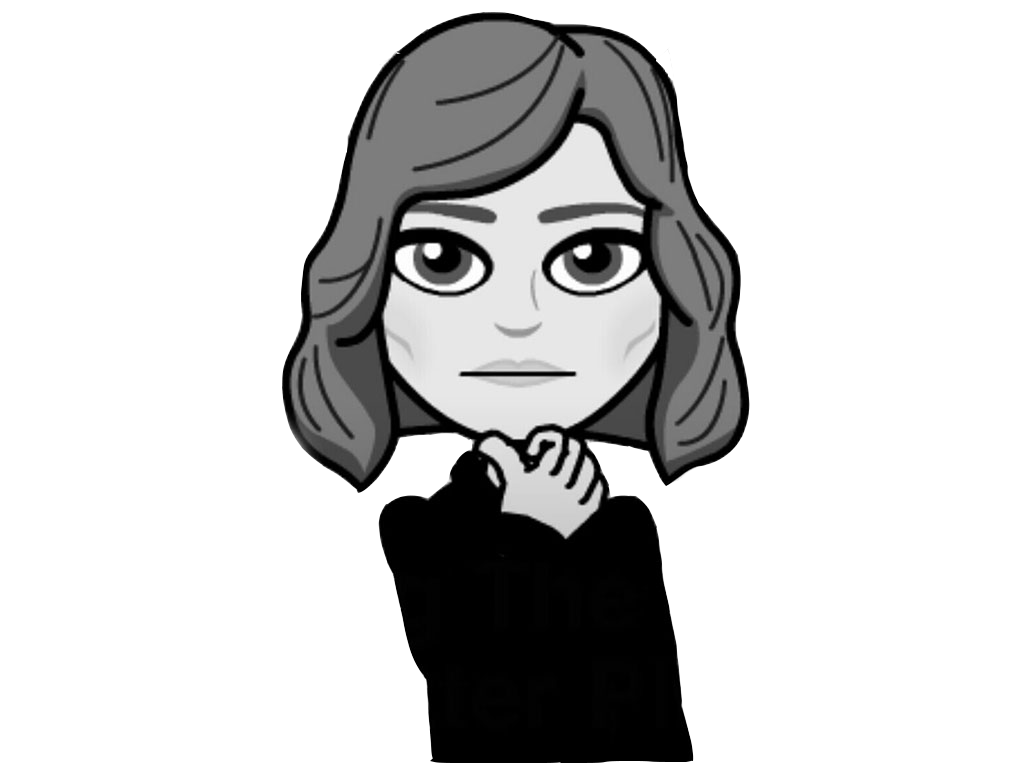 Let's take a look at the three models that will attract the attention of women like me, who know the value of what they wear instead of saying "it's just a watch..."
BULGARI DIVAS' DREAM
Diva's Dream is a classic model. It is an elegant model combining an 18K red gold case with 37mm diameter, a beige satin strap and diamonds. Its slimness is remarkable. If the legendary Helen of Troy could wear a watch, I would definitely like to see her with that model.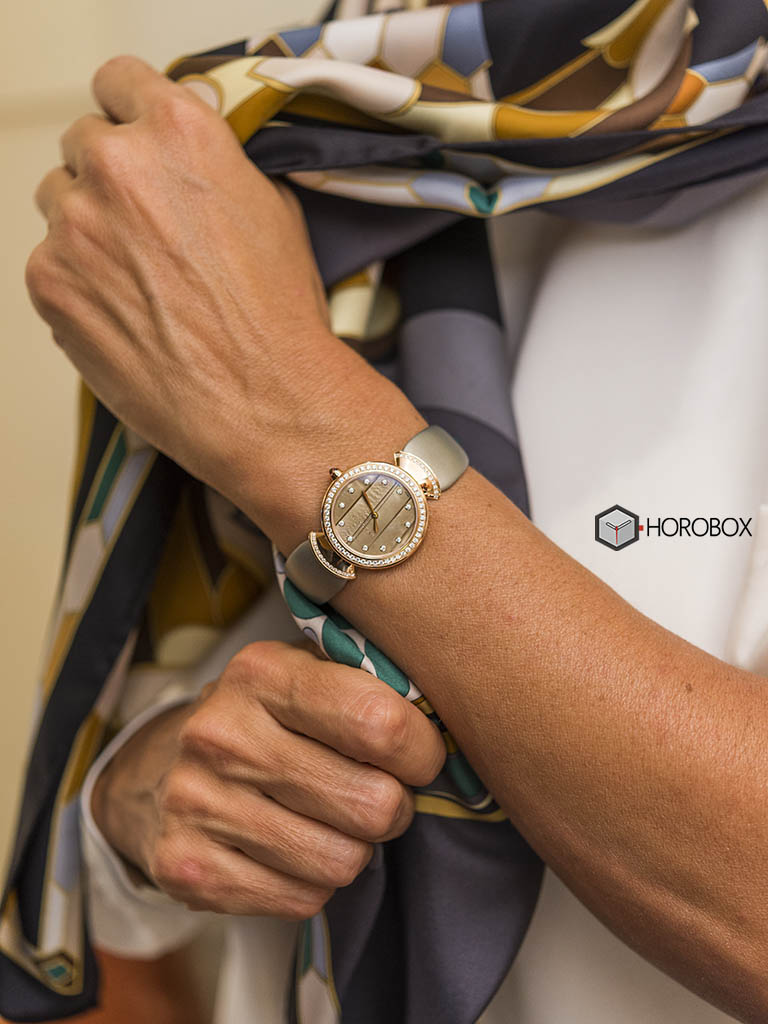 For this model of the Diva's Dream series to accompany you day and night comfortably, we can say another Bulgari watch that combines the Italian creativity with Swiss craftsmanship. However, the model is ideal for smaller wrist women as it doesn't look that good on larger wrists due to its satin strap and elegant design.
GRAHAM LADY MOON
"Anything one man can imagine other men can make real." said Jules Verne. Graham is doing what you do not even imagine -on top of it- for 344 years. Despite the fact that this model of the British origin brand is a sporty one, it also adapts to the dress style thanks to the diamonds on it. Women who stay away from big watches may look at the Lady Moon model, which comes in a 36mm case size, as they will only have to decide whether they like the red or the blue one. I have no doubt that the watch, which combines the sporty look with a leather strap and diamond, will be liked by those who love contrasts.
VACHERON CONSTANTIN Metiers D'Art Ladies
First of all, let me remind you that you are looking at a model manufactured by a 260 year old watchmaker. If you do not see stability, determination, success and art besides a luxury watch, take another look. If there are people who still cannot see what I mentioned, they better be going for the mass production Michael Kors models. From its dial to its buckle, this watch is a work of art. On the dial of the watch, which we can see the movement from both front and rear sides, there are diamonds and pearls.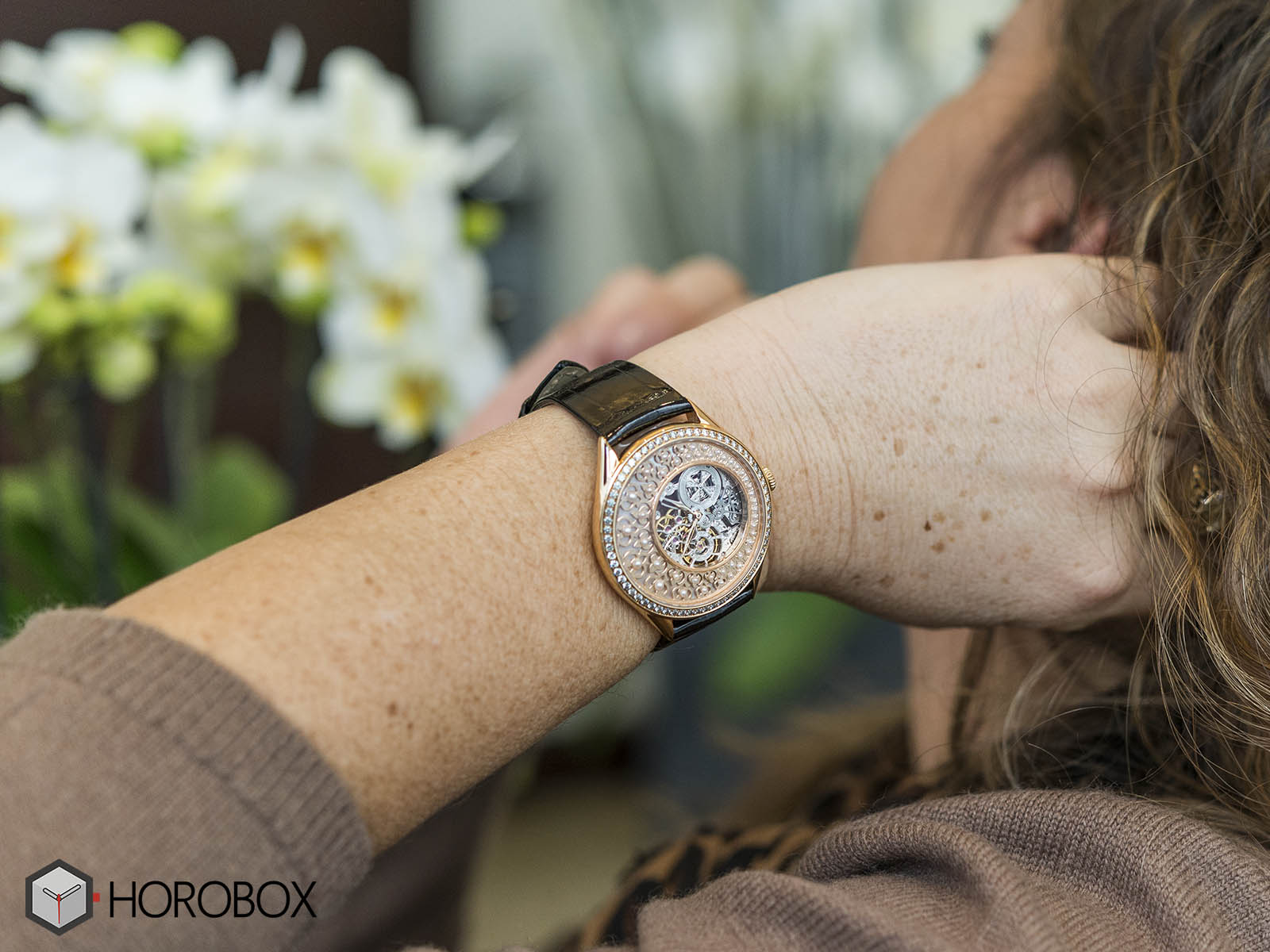 As you look at these three models, this witch will fly to the boutiques and continue to explore different models to share with you soon ;)