While both the industry and the watch enthusiasts' prefer the stainless steel models as their first choice, the solid gold and gold/stainless steel combo models continue to decorate the stores' windows. Well, which one is the right style for you?
You may have already noticed that I don't see any meaningful reason for Purists always praising the stainless steel versions, finding the solid gold watches over-flashy and especially labeling the Two-Tone models as "the choice of non-enthusiasts". Particularly for the Two-Tone models, I don't understand those people's problem with such a stylish and versatile combination.
There may be people who concern about the commercial part of the deal. When it comes to luxury watches, talking about the investment value or at least "depreciation" is inevitable. However, as a watch enthusiast owned/owning many solid gold and Two-Tone timepieces, I can say that it is very unlikely to face a great loss of value if the deal has been done within right terms and conditions at the first place. In the meantime, I believe there is no one unaware of the gold Rolex watches which have been sold for record breaking figures at auctions lately.
Well, let's say you have left your prejudices aside, you have created a certain budget, or you simply want a gold watch - like me. Excellent... But which one?
It is a fact that gold is not a cheap material. It never was and obviously it will never be... So, if you have a limited budget for shopping, I can say that Two-Tone models are perfect options for you. It is possible to come across many brands offering these models which are compatible for a wide spectrum of usage. You can have this combination, which often offers the privilege of adapting to your swimming trunks as well as your suits, with yellow or pink gold. Personally, I'm still a bit distant to the pink gold tone. My favorite is the yellow gold which is as old as the history of mankind. And when it comes to two-tone models, the metal bracelet has always been more stylish to me than leather or rubber strap versions.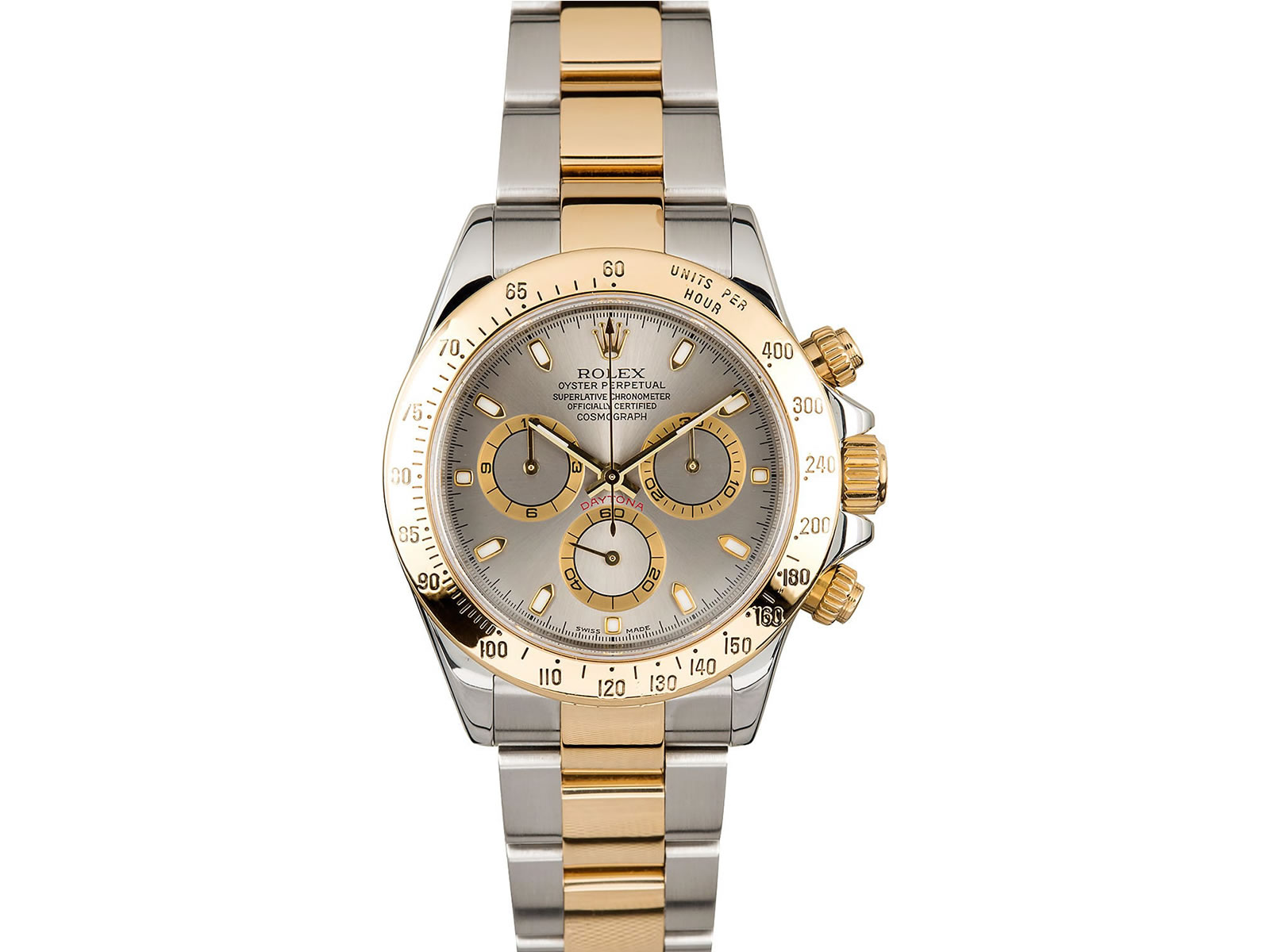 In the meantime, let's talk about the gold applications in the watchmaking industry. First of all, assuming you are not that tight with the budget, it'll be a wise move to stay away from gold plated watches. The coating techniques of today are much better than the past examples. With methods such as PVD and DLC, it is possible to make highly durable gold coatings. However, it seems to me that there is still a problem with the gold tone in plated timepieces. Let me add that I find it extremely annoying to see the inner part of the bracelets left un-coated on Two-Tone models. And there are many major brands that are still doing this.
I believe, you have heard the terms Gold-Capped, Gold-Filled or Gold-Wrapped. These terms are actually alternative coating methods. What distinguishes these techniques from PVD or DLC is that the parts are actually pressed with very thin plates of gold. Although we do not see that a lot in these days, it is worth noting that this technique was used in the Tudor Heritage Black Bay Two-Tone model which was introduced at the Baselworld 2017 exhibition. It may be a budget-friendly choice to go with gold capped models as they offer a much longer-lasting use of wear resistance than standard coating methods.
Solid gold watches… I love solid gold watches. It is a fact that those timepieces are often seen as very flashy objects or watches with a pretty limited usage due to their high profile appearance. However, I have witnessed many times that people who think this way have changed their minds when they had the opportunity to see those solid gold watches in person. Yes, there were also those who did not express it loud and clear (ah, that Purist pride) but seeing their faces brightened up with appreciation was priceless.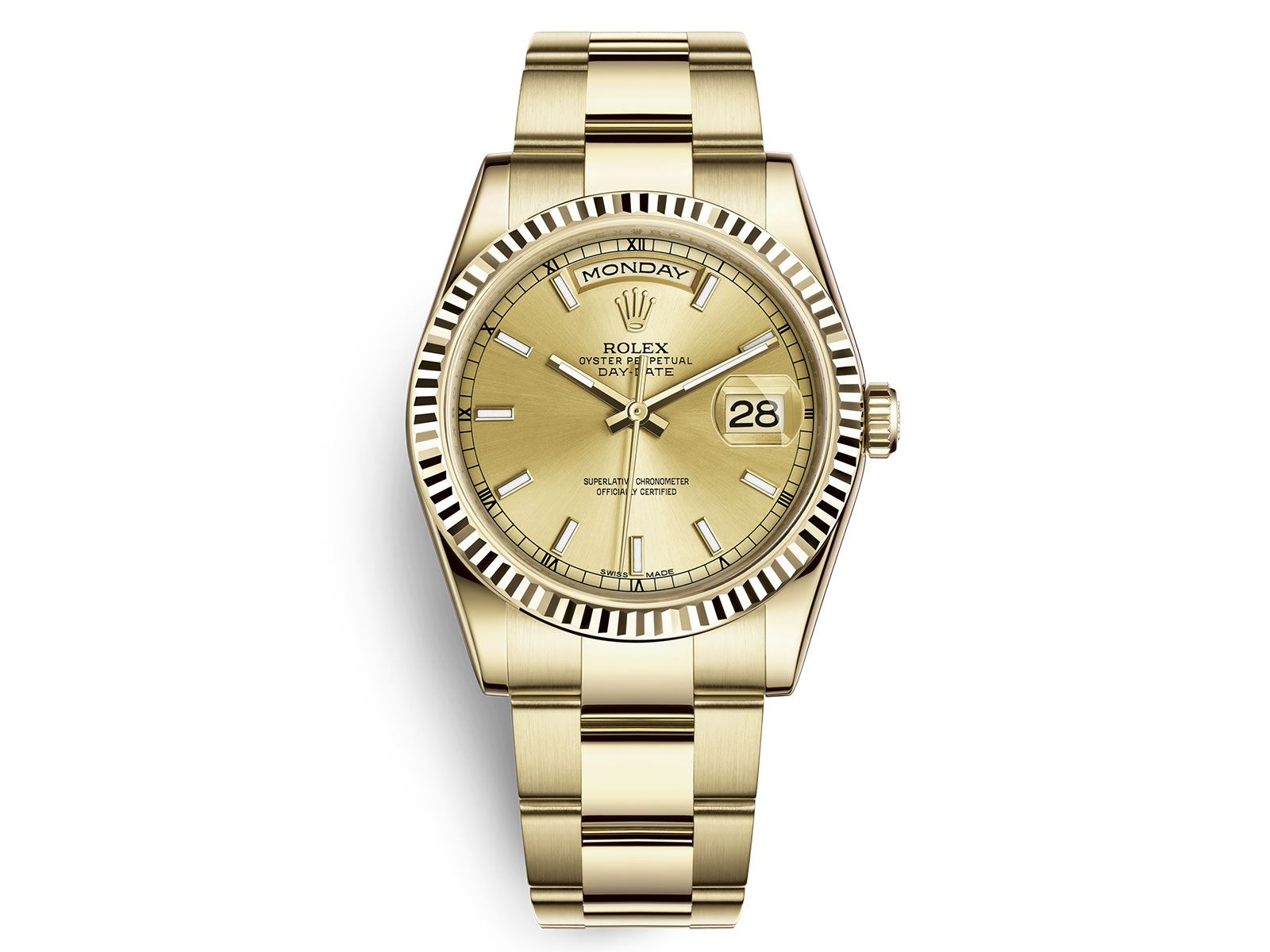 To me, solid gold models should be preferred as yellow or pink gold. I have never been interested in white gold, due to its extremely similar color tone with stainless steel. Of course, there will be Purists that tell you that there is a huge difference between steel and white gold in terms of color, but hey, it's not! For some users, wearing a watch that do not attract attention or gets recognized by true watch enthusiasts only may be reasons for preference. It can be fun, even sometimes safe, to appear immediately on the radar of a fellow watch enthusiasts and be appreciated afterwards, while being not noticed with the untrained eyes. For example, the 18K white gold Rolex Daytona models come with a different bezel design and dials exclusive to those versions. Someone who is not aware of this information may think that it is a stainless steel Daytona. Same goes for the Day-Date models as they have never been produced in stainless steel but offered in white gold and platinum.
When we reduce the list to the options of yellow and pink gold - as expected from a traditional watch lover like myself - my choice would be definitely yellow gold. Although the yellow gold tone has not changed much for the past thousand years, it is not possible to say the same thing for the very young pink gold. The popularity of pink gold, which has enriched with new tones thanks to those various alloys like Everose, King Gold, Magic Gold, Sedna Gold, Honey Gold offered by different brands, continues in full flow, but I don't think it can get close to yellow gold in terms of demand.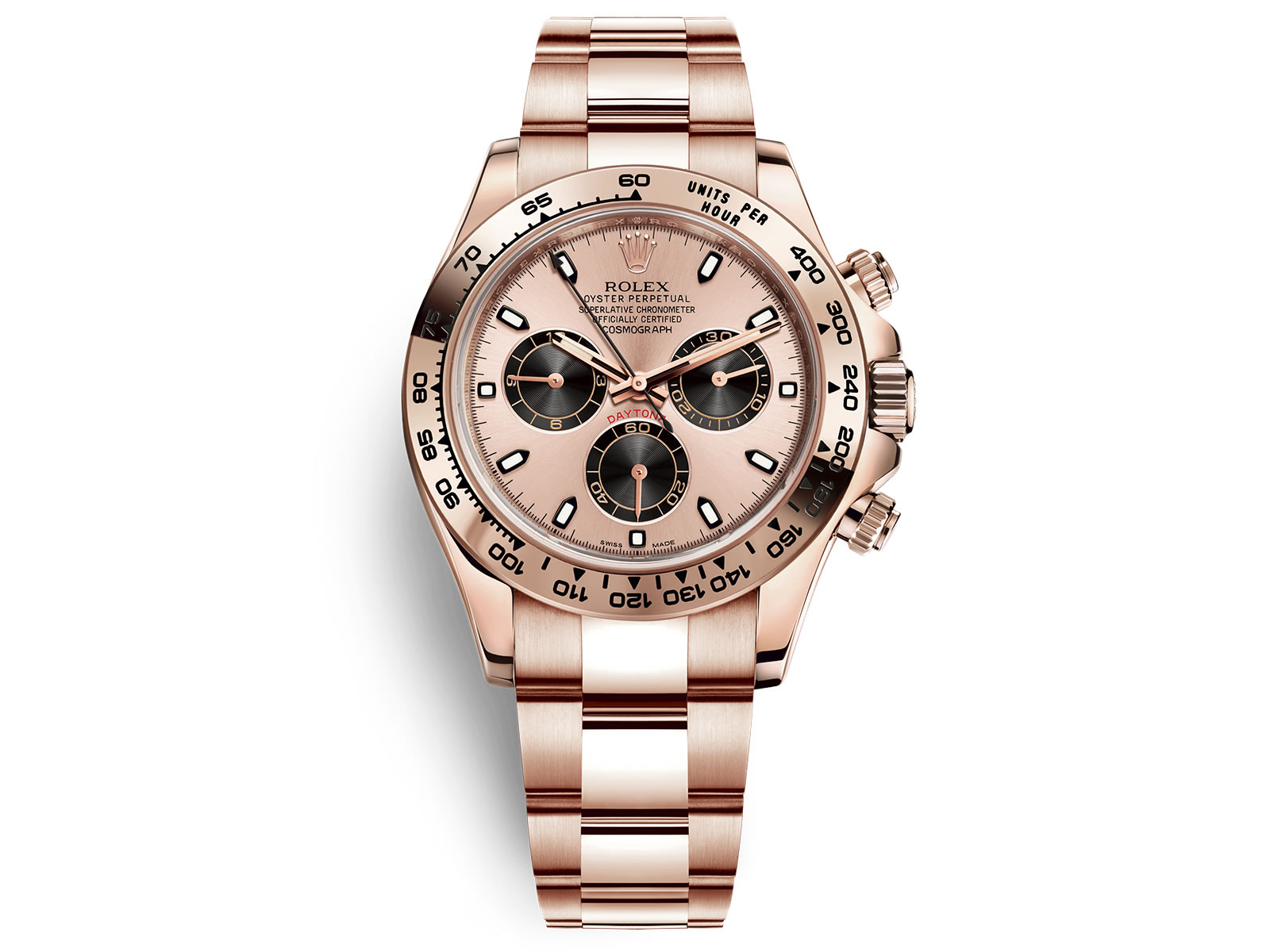 Finally, I think that solid gold models that have a matt surface form offers a more elegant presence than the fully mirror finished ones. The shiny surfaces hide the lines because they reflect too much light. However, in matt gold models, it is possible to see all the lines of the watch in detail. Audemars Piguet Royal Oak models and Bulgari's Octo and Diagono models are the best examples in this regard.
If you've decided to get a solid gold or two-tone watch, what you should do first is to see the models that you like in person. Then you can set a budget and start researching in that direction as you have a wide variety of options from gold capped models to solid gold watches or from vintage models to second-hand offers.