Hublot Loves Football... The Official Timekeeper of the European League Hublot, which has made collaborations with many major football clubs including Turkey Super League clubs, is counting down for the World Cup. The famous brand will be the official timekeeper of the World Cup which will be held in Russia. As a result of this meaningful collaboration, Hublot introduced its first connected watch Hublot Big Bang Referee Smart Watch at Baselworld 2018.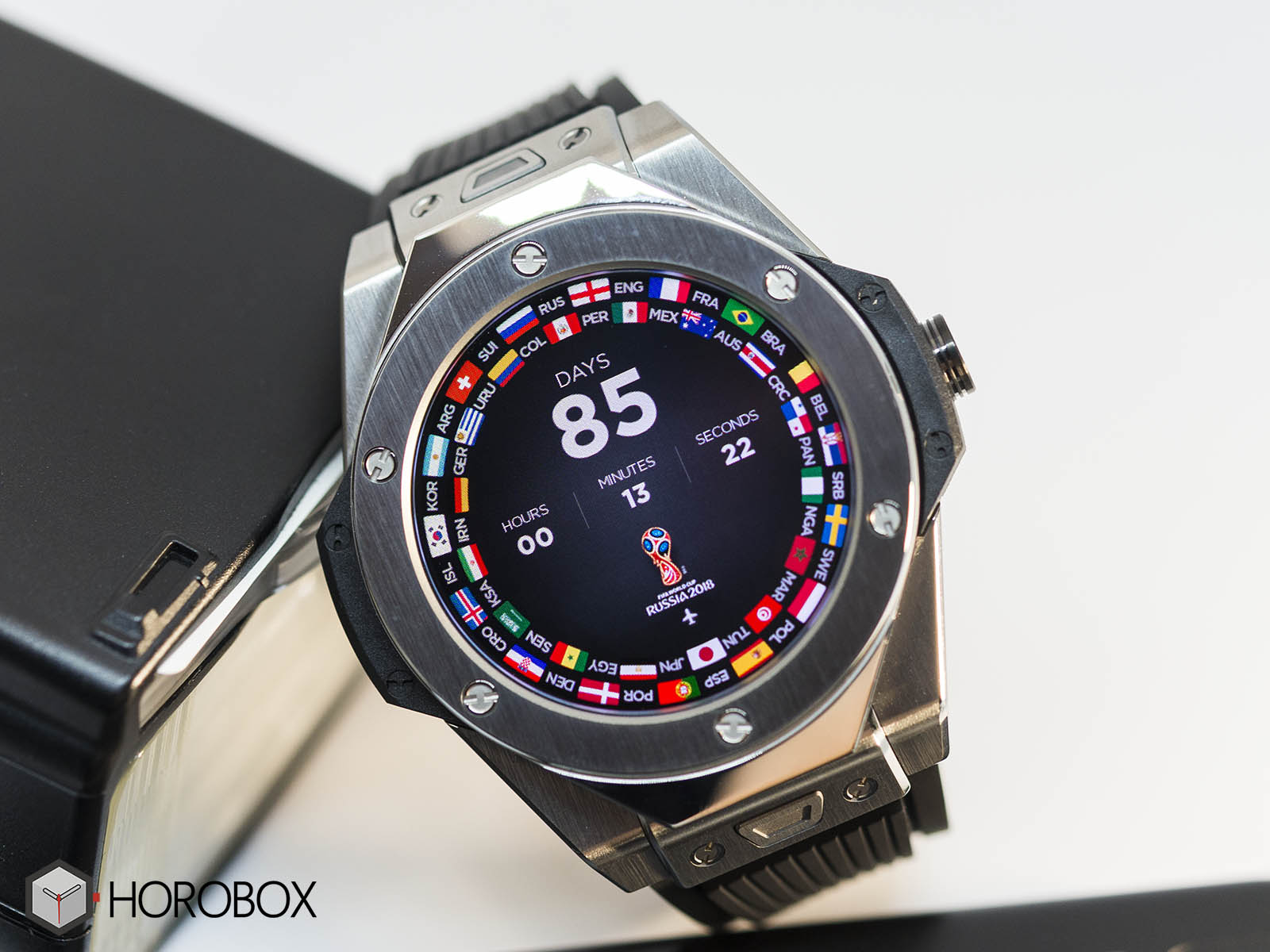 Launched at Baselworld 2018 with world famous names such as Roberto Carlos and Diego Maradona, the new model is the first connected watch produced by Hublot. The new model's case is based on the iconic Big Bang case design. Measuring 49mm in diameter, the case is made of Titanium and is equipped with a 400px X 400px resolution screen.
During the development of the model, Hublot collaborated with TAG Heuer, another major name in the LVMH Group. The new model employs the same components such as the screen and the processor with the TAG Heuer Connected Watch. Hublot Big Bang Referee Smart Watch is powered by a 1.6 GHz Intel Atom dual-core processor and 512 MB of RAM. The new model, which offers many digital measurements including GPS and NFC, has a battery life of approximately 24h according to usage with a 410mAh battery. Hublot Big Bang Referee Smart Watch can work with IOS and Android operating systems.
There are many interfaces in the operating system of the model. From the flags of the countries that join the 2018 World Cup, to the Bi-Compax chronograph style dial, there are many different options. Among these, the one that is exclusively designed for the referees is the most interesting. The interface measures 45 minute laps and displays notifications for important situations during a match such as yellow card, red card and goal for the referees which will be wearing the watch during the 2018 World Cup.
The Big Bang Referee comes standard with a black silicone strap and a World Cup signed buckle. At the same time, specially manufactured silicone straps for each of the countries participating in the World Cup can also be bought as an extra. Hublot is also offering an option in the form of a wrist band exclusively designed for the comfort of the referees.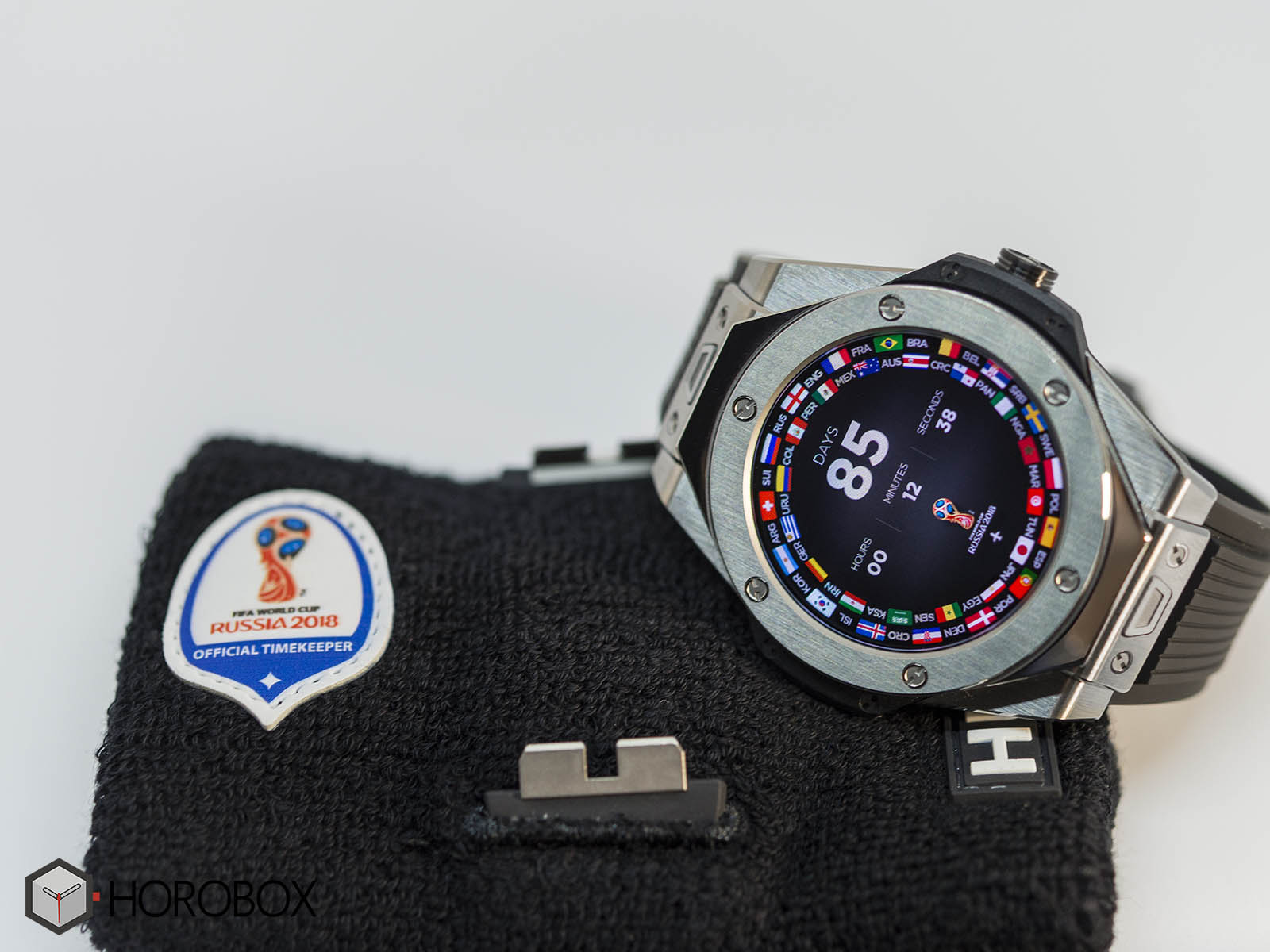 The model is limited to 2018 units only with a MSRP of 5900,00 CHF.