Hublot, which expresses their "Art of Fusion" motto in almost every single timepiece they produce, introduced with the new Hublot Classic Fusion Aerofusion Chronograph Orlinski model that is designed in collaboration with the French artist Richard Orlinski, one of the world's most famous representatives of the contemporary art movement.
Hublot, which mostly receive polarized feedback about their products that are designed referring to the "Art of Fusion" motto, continue to create new models that brings to mind the famous phrase "there is no accounting for taste". The brand, who does not hesitate for bending the borders of creativity by designing models that can be considered benchmark in this respect, also hosts arguably the most sophisticated portfolio of "partners" ranging from leather goods manufacturers to street artists.
I think it's not a stretch to say that the work of Orlinski is perfectly suited for Hublot. The famous artist's work centered on his "Born Wild" concept consists of brightly colored sculptures cut with multiple diamond-like facets. The most noteworthy among them are the big gorilla sculpture named "Wild Kong" in Cannes and the giant bear in Courchevel, one of France's favorite ski resorts.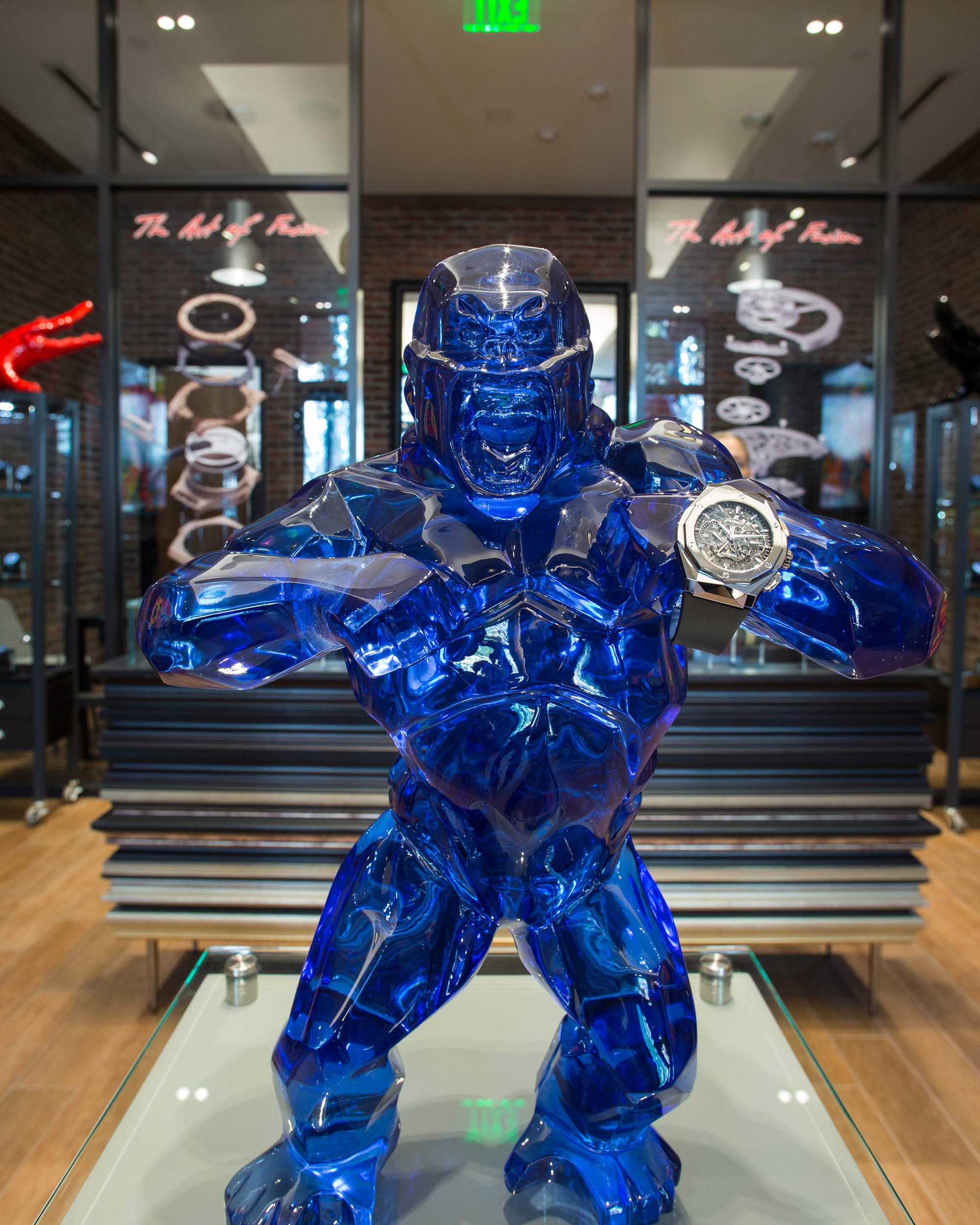 Richard Orlinski, who brings his radical style together with the luxury watchmaking concept, designed a brand new case for Hublot's new Classic Fusion Aerofusion Chronograph Orlinski model. The case measures 45mm in diameter and features numerous reflecting ridges and facets, including the all of its components from the bezel to the chronograph pushers. Offered in a pair of material options as Titanium or blue ceramic, the case is finished with all mirror-polish surfaces which are more like the signature of the artist.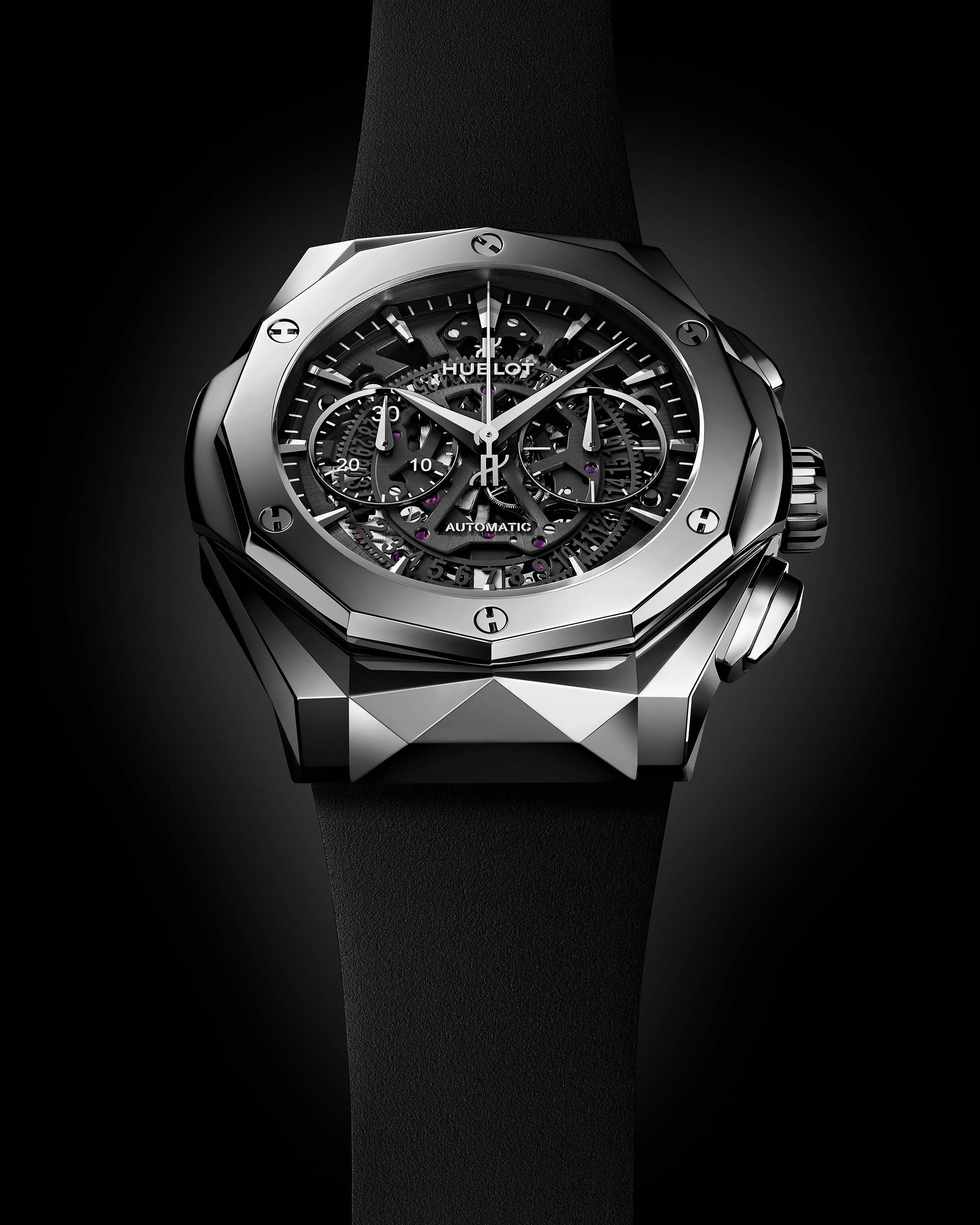 The new model is offered with the self-winding chronograph Caliber HUB1155 movement which we are from various models within the current Aerofusion Chronograph model family. The dial is made of transparent sapphire crystal and accompanied with classic Dauphine style hands which are designed in accordance with the facets of the case.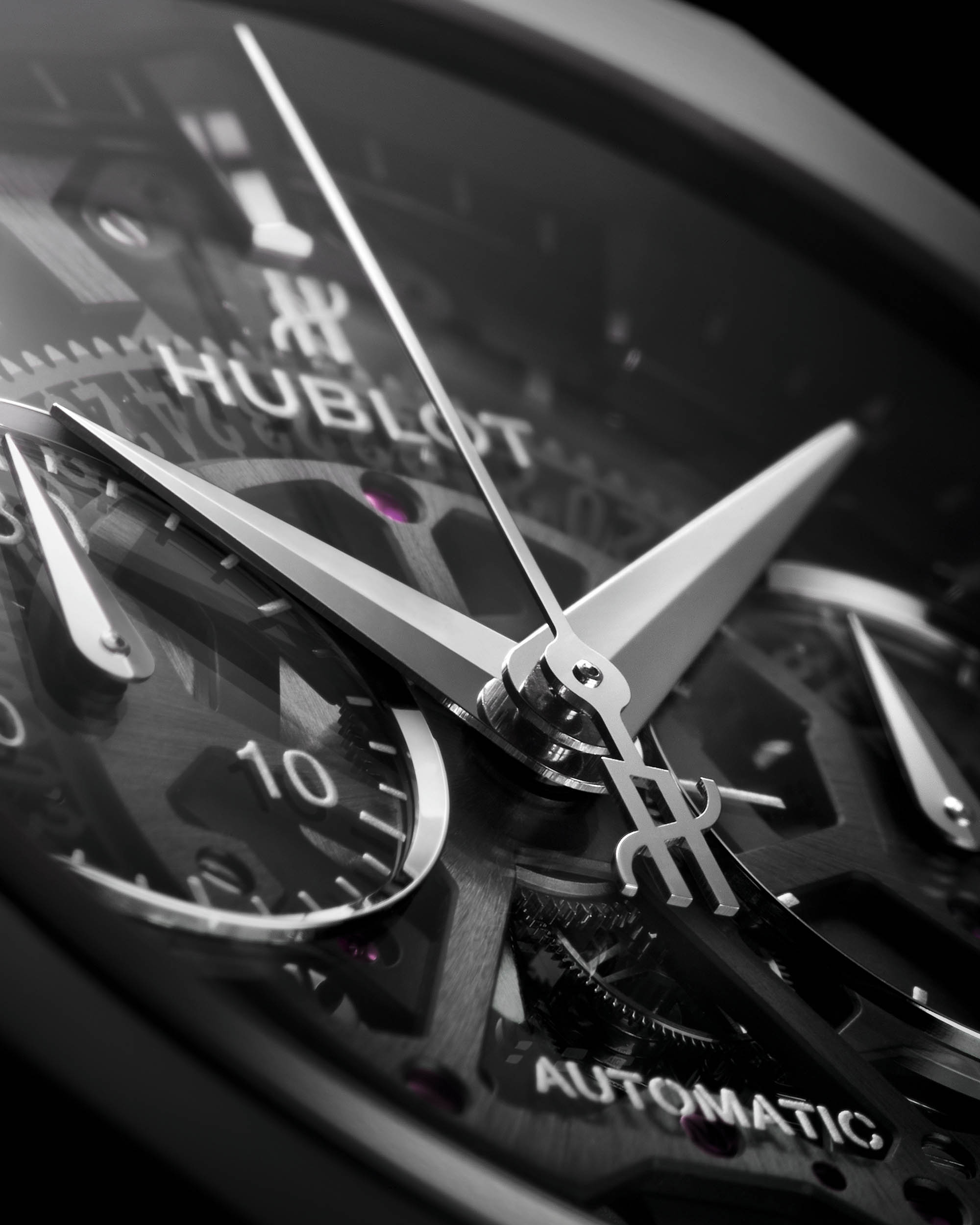 Both versions are limited to 200 pieces and offered on a plain black rubber strap.