HYT is a brand partner with the RC44 Championship Tour since 2015 which is a competition based on monohull boats. This RC44 class was officially recognized by the International Sailing Federation in 2006. It is this 10th year anniversary that HYT would like to celebrate via presenting a limited edition timepiece, the HYT H4 RC44.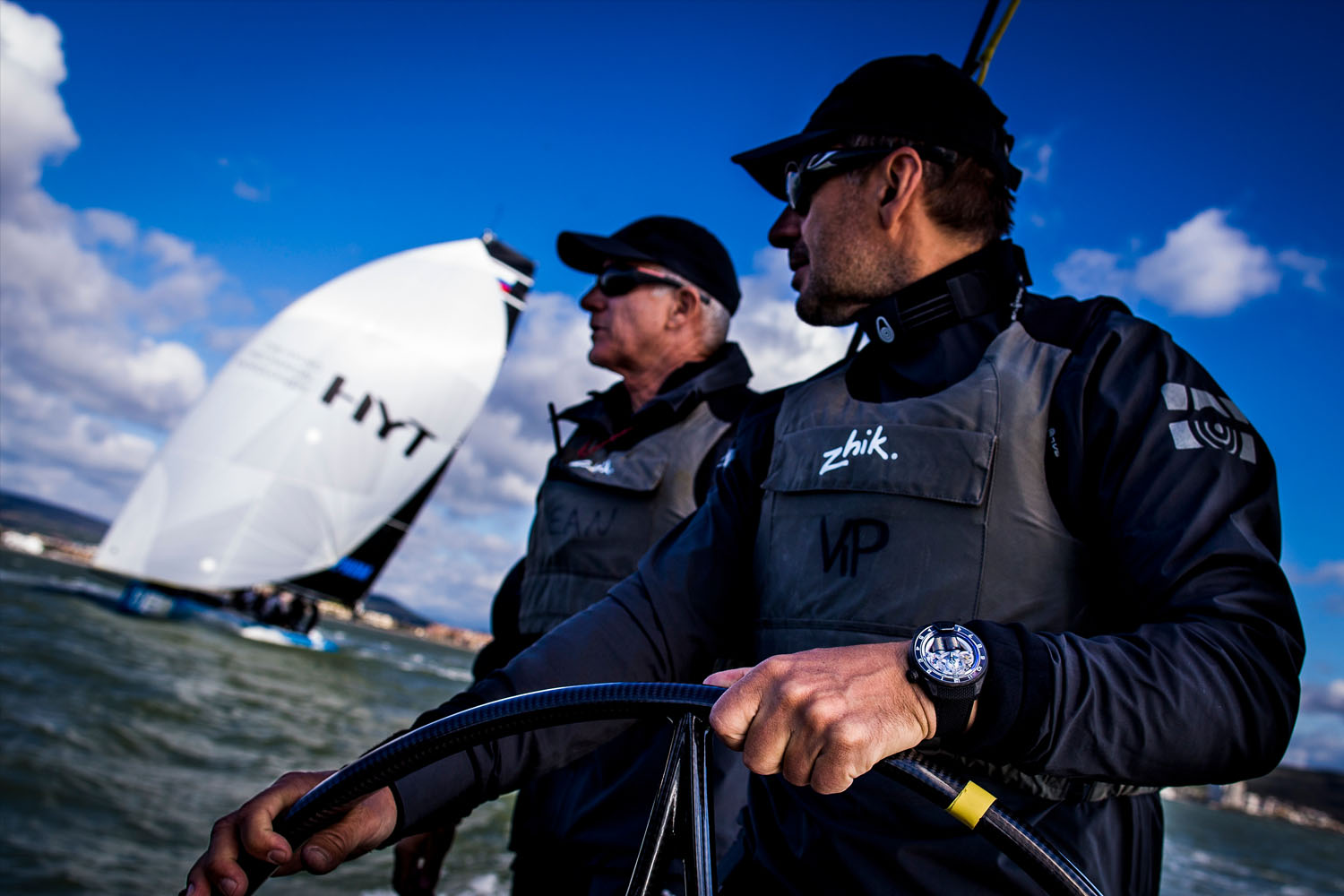 Though it shares the same platform with the previous models which uses the signature hydro-mechanical device of the brand – which displays the hours via liquids running in a glass capillary and driven by two bellows – this RC44 edition of the HYT H4 also sports a larger (51m) and more engineered look with an open worked style. This limited edition timepiece features the 3DTP carbon case and bezel and the translucent dial made of sapphire crystal but adds a blue liquid to display the time, which recalls the blue color of the sea.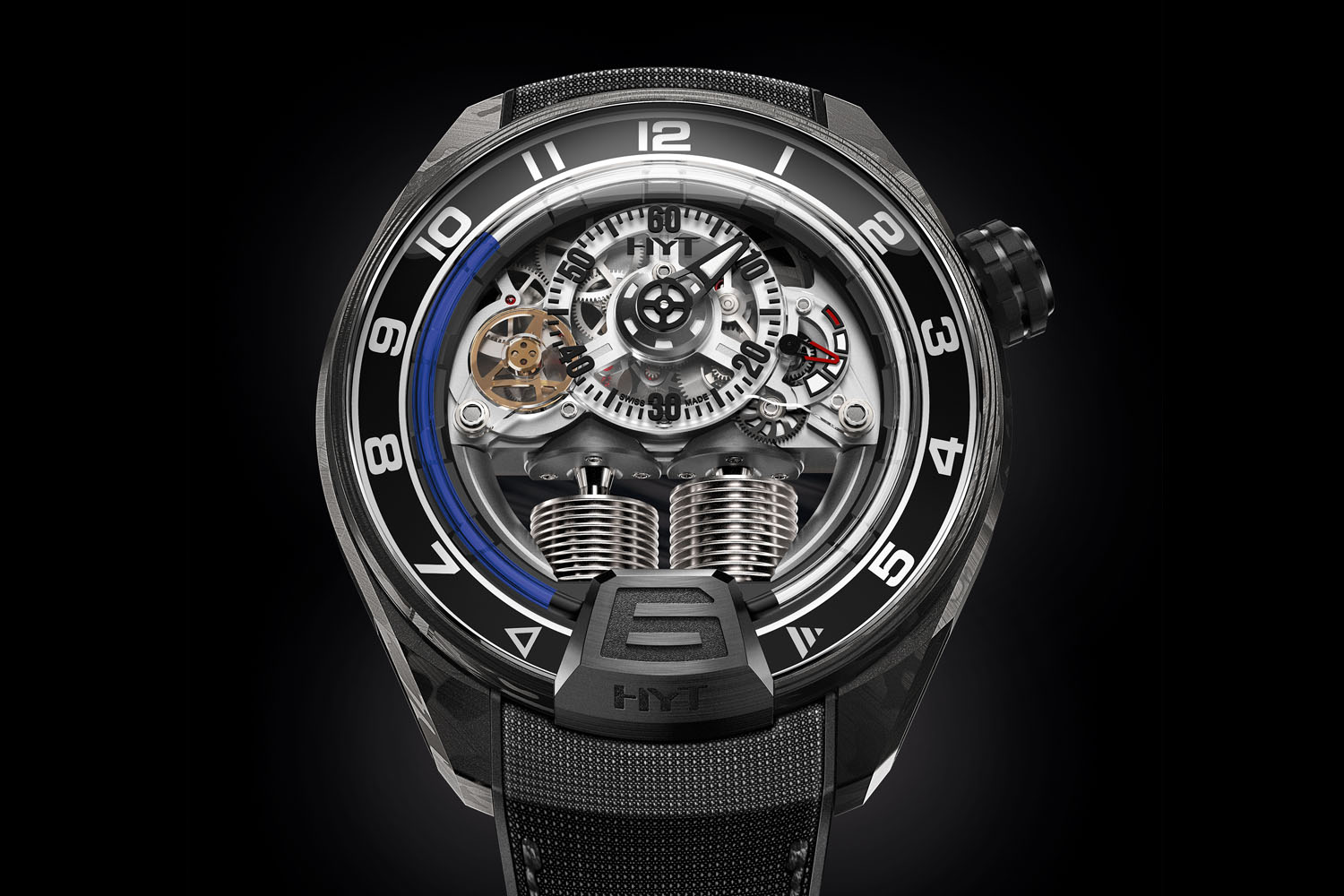 In order to make a professionally usable timepiece HYT designed a screw-down crown made of DLC coated titanium and rubber to provide the required water seal and a strap is made of a black rubber base with integrated NOMEX fabric centre – a high performance synthetic fiber designed to be used in extreme conditions.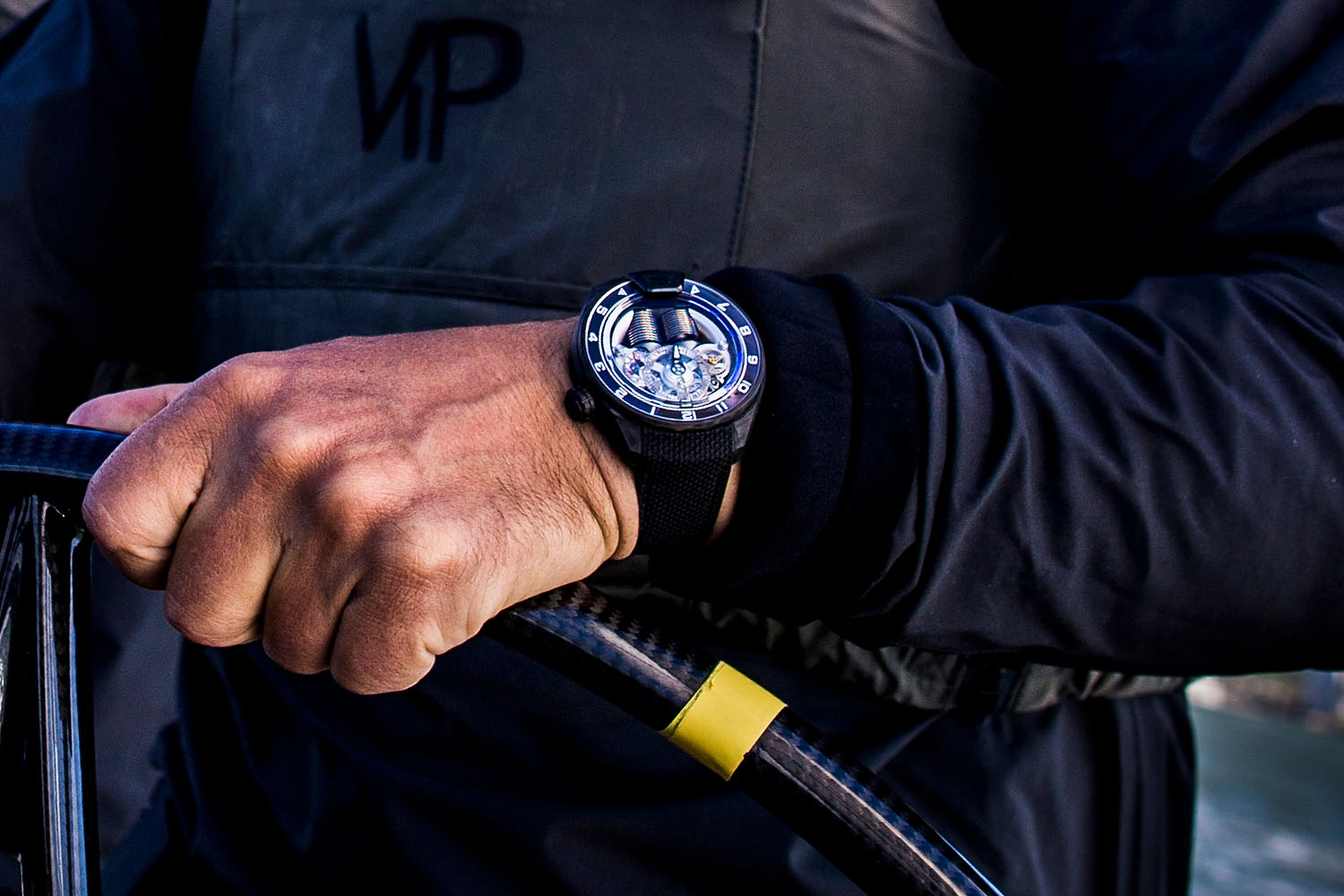 HYT H4 RC 44 will be limited to 10 pieces only.