Would you like to create the hydro-mechanical wristwatch of your dreams with a custom HYT..?
HYT Bespoke is all about custom-made timepieces which are limited only by the client's imagination and budget of course.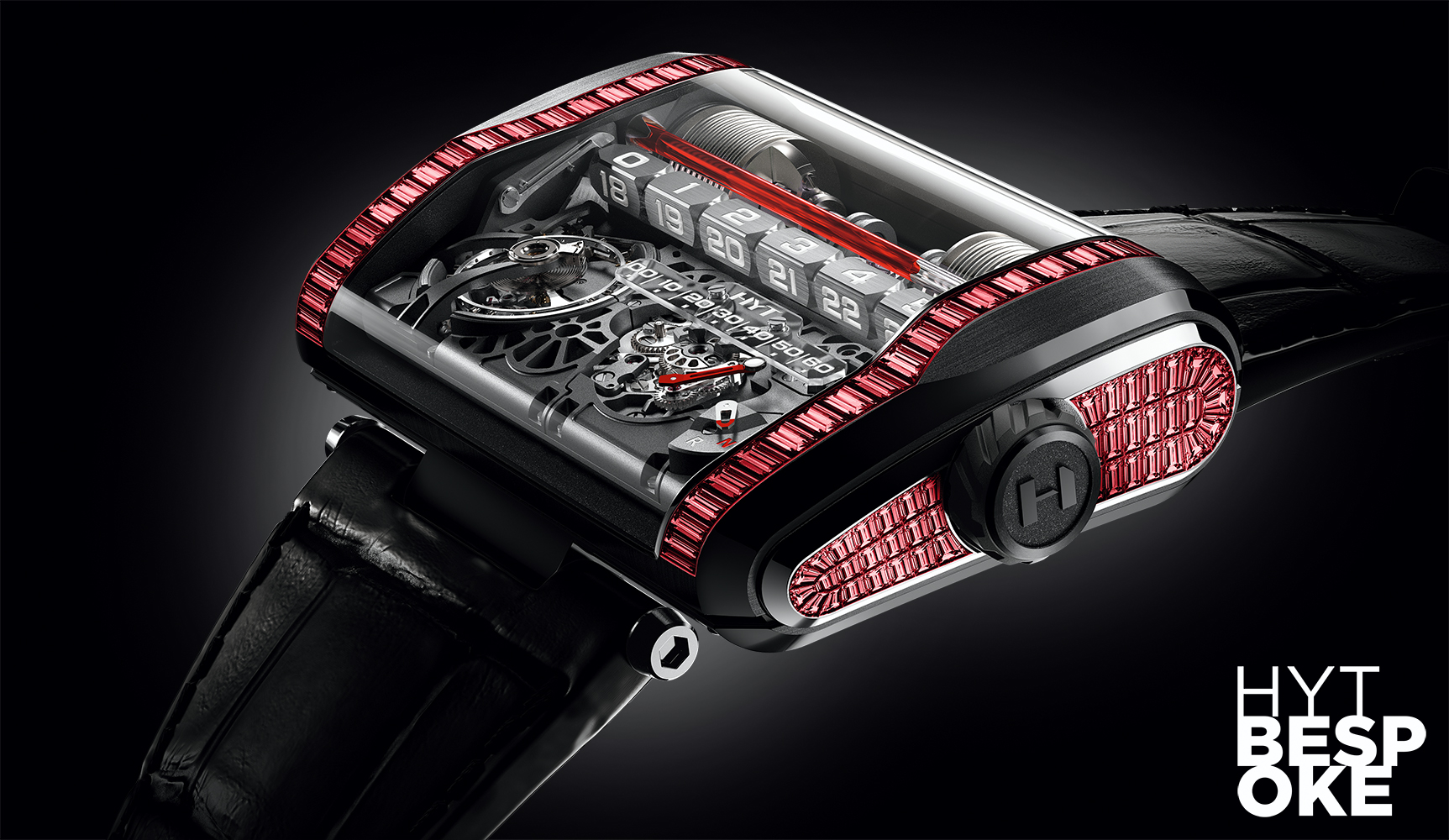 As a watchmaker which specializes in hydro-mechanical timepieces displaying the time via liquids in tiny glass tubes, HYT is very well known with its avant-garde mechanical wristwatches. Their new program "HYT Bespoke" allows clients to make their horological fantasies real.
The Bespoke program is offered in two different levels of customization as Bespoke One and Bespoke Two.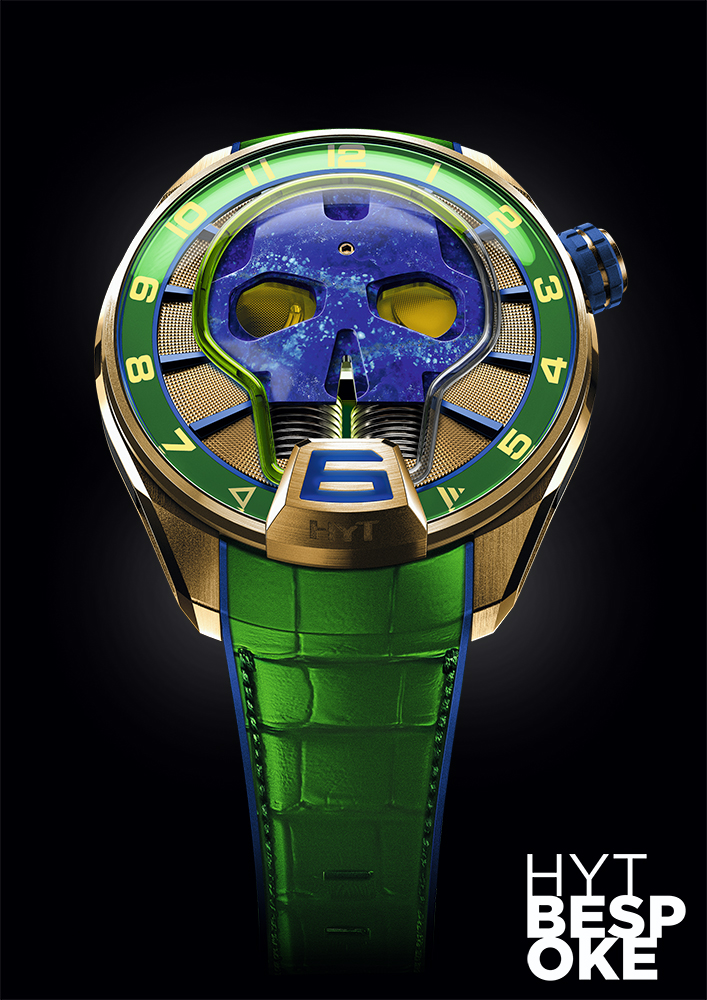 Bespoke One is the one which offers full customization for the clients. In other words, HYT will do practically anything possible, from reshaping movement components to building an entirely new movement.
Bespoke Two, on the other hand, is based on modifying existing models. The options are about changing colors, coatings, materials and engravings. Gem setting on the case and movement is also possible with the Bespoke Two option.