Not long ago, most watch brands were limited to use out-sourced movements. That's why it shocked the industry when ETA announced that they would drastically reduce the supply of their movements which triggered many brands to start investing for "in-house" movements. Now the question is "Is an in-house movement better than an out-sourced equivalent just because of being manufactured in-house? ". Let's see what our editors say about that…
SERDAR OAL
I believe movements are the most important criterion when making comparisons between mechanical watches. I think there is nothing more than movement that takes a watch beyond being an accessory.
It does not mean that I prefer one of the in-house or out-sourced options behind my words. For example, the first name that comes to mind when you say out-sourced is the ETA, which is now operating within the Swatch Group. For years, the brand supplied the industry with millions of movements and it would not be right to speak negatively about the quality of ETA. It is possible to criticize many references for different details, but we cannot deny how important it is to the industry.
It is possible to adapt a similar example to one of the industry giants such as Patek Philippe. The 5070 reference model, which is not currently in production, is among my personal favorites. Nowadays there is a serious demand for it and it is not easy to find. When we look at the CA 27-70 referenced movement in it, we see that it is actually a Caliber Ref.2310, taken from Lemania (now called "Manufacture Breguet").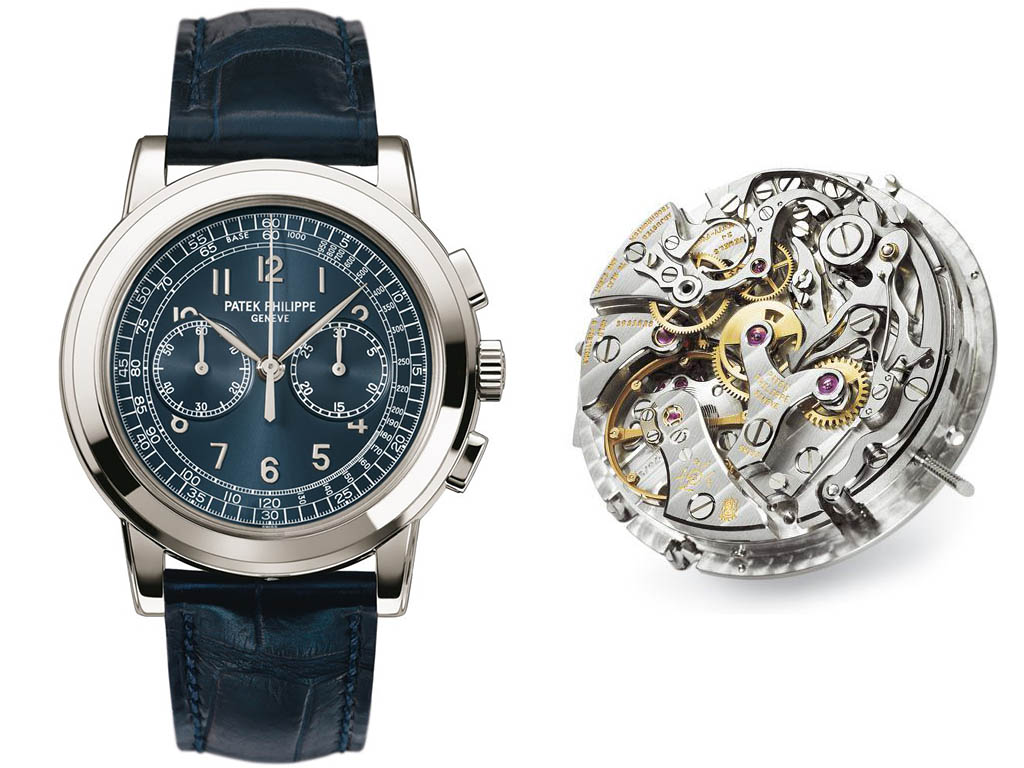 Patek Philippe 5070 - Calibre 27-70
Patek Philippe, who stopped supplying from Lemania after the brand has been acquired by the Swatch Group, decided to give up the 5070 and continue with the 5170, which is still included in the current collection. As you might expect, the movement in this model CH29-535 PS is produced by Patek Philippe. If you ask which one do you prefer, I'd say 5070 definitely.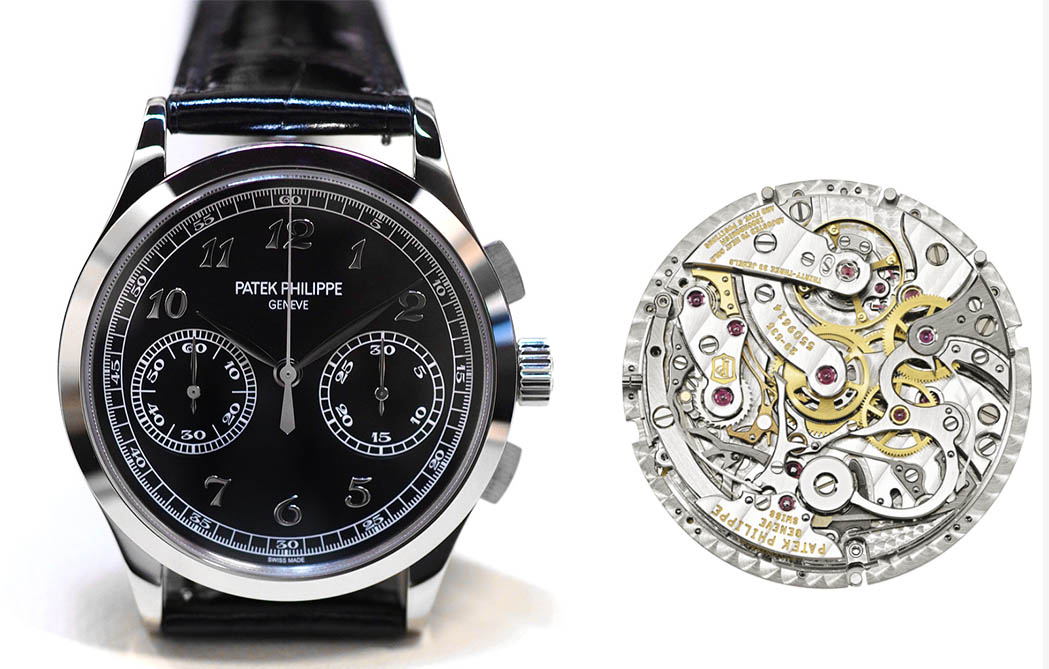 Patek Philippe 5170 - Calibre CH29-535 PS
I generally go for the in-house movement watches, but in fact, this decision is more like an important strategy that the brands need to think about rather than users.
BURAK BAYRAM
Obviously, for me, in-house VS out-sourced is a parameter which stays behind in my preferences regarding watches. Of course, it is an important matter that a brand can design and produce its own movements. I can understand the watch enthusiasts who have shaped their shopping preferences by giving priority to this situation, but for me, having an in-house movement is not enough nor necessary to make a decision. Considering the price paid to have watches, this situation goes to a different dimension for many watch enthusiasts ... A Sellita based movement in a Hublot with a 20.000 CHF price tag may negatively impact the quality perception.
While an out-sourced mechanism from my point does not mean anything negative, the in-house mechanism alone is not the reason for preference either. I think the priority for me is the visual details. If I had a Sellita based movement in my Rolex Submariner, would it change my ideas about that watch? No... Can I endure the big displays of the A. Lange & Söhne – Zeitwerk, which literally "tires me out" with its dial, just because it houses arguably one of the best movements ever made? No way…
DORUK ÇELEBİ
When I think about this issue, I believe that it is necessary to carry out a detailed research considering many criteria. The watch industry is a field where brands with very long histories are involved, and the moves are rather long-term rather than saving the day. Undoubtedly, this also affects the selection of brands' mechanisms.
Being able to manufacture movements is a much more challenging and lengthy process than producing the rest of the watch. In short, it is not a task that every brand can handle properly.
It is both more profitable and more risk-free for many brands to outsource the movements from the well known manufacturers, instead of producing their own calibers just to achieve successful results. This is a particularly strategic move, which I totally agree, that we have often encountered in entry and mid-level brands.
In recent years we have witnessed that many manufacturers use their own production movements rather than suppliers like ETA or Sellita. In this case, we are getting in-house calibers produced with higher-level workmanship and engineering, and a top figure price tag.
CENK ÖNCÜ
In my opinion, the issue is about the possibilities. In this case, which is directly related to the watch's price, the more you ask for the details, complications, features etc., the more you pay for it.
It does not matter to me whether the movement is an in-house or not when complications such as chronograph, power indicator or moon phase indicator are involved as the out-sourced mechanisms have been doing this work very well for years. In addition, many brands that use out-sourced movements prevent the addition of a zero at the end of the price, while visually and technically enhancing those movements with the modifications they make.
We all know that one of the largest movement manufacturers ETA reduces the availability of movements outside the Swatch Group. As a result, the brands have begun to produce their own movements. This, of course, caused many watch manufacturers to increase their prices. Let's wait and see where in-house / out-sourced caliber wars will go in the coming years ...
TRAVİS PATEL
Personally, I don't have a problem with either. Both can be equally solid or equally bad movements in their own right. What I have a problem with is when the price-point doesn't match. When a brand puts a $150 ETA in a generic steel case I could pick up for $24 on Alibaba-Express, slaps a logo on it, and is asking $7,000, I tend to steer clear. There are some really solid in house movements (Looking at you Rolex, Bravo), that are realistically price, and there are some in-house movements that will require a second mortgage on your house (Cough, Patek, Cough).
Again, both are regarded equally, and different in their own right. If we are looking at the same price-point for a watch, with minimal differences, I will opt for the in-house typically. Tudor is a good example of this. Both movements are arguably the same quality, but I personally feel that in-house movements typically get better QC from the manufacture, because their name is on the line when it gets down to the wire.
Manufacture Tudor MT5621 Movement