Each material has its characteristics and offers some advantages. If you have decided to buy an IWC and do not know what benefits the case materials can provide you, come on in...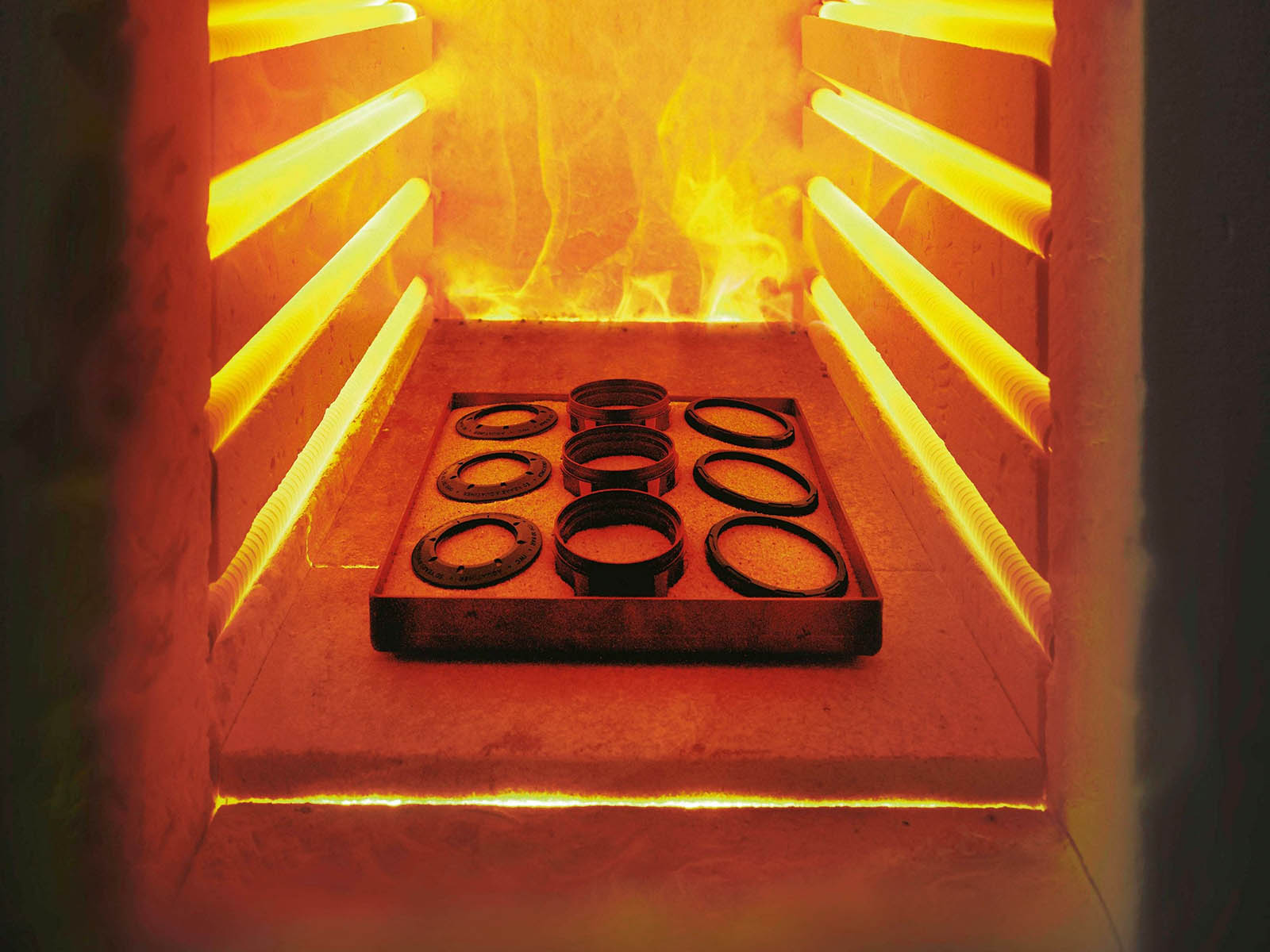 Ceratanium
Light and durable as titanium, scratch-resistant as ceramic. Based on a special titanium alloy, this material allows the creation of a completely black case, without the need for any coating. All components of the case are milled, turned, and machined from raw material. Then it goes into the oven for sintering. During this process, phase transformation occurs and the surface of the metal becomes ceramic. Thanks to this process, the alloy gets not only the extreme hardness of the ceramic but also the eye-catching matte black color. This material can also be used in pushers and buckles.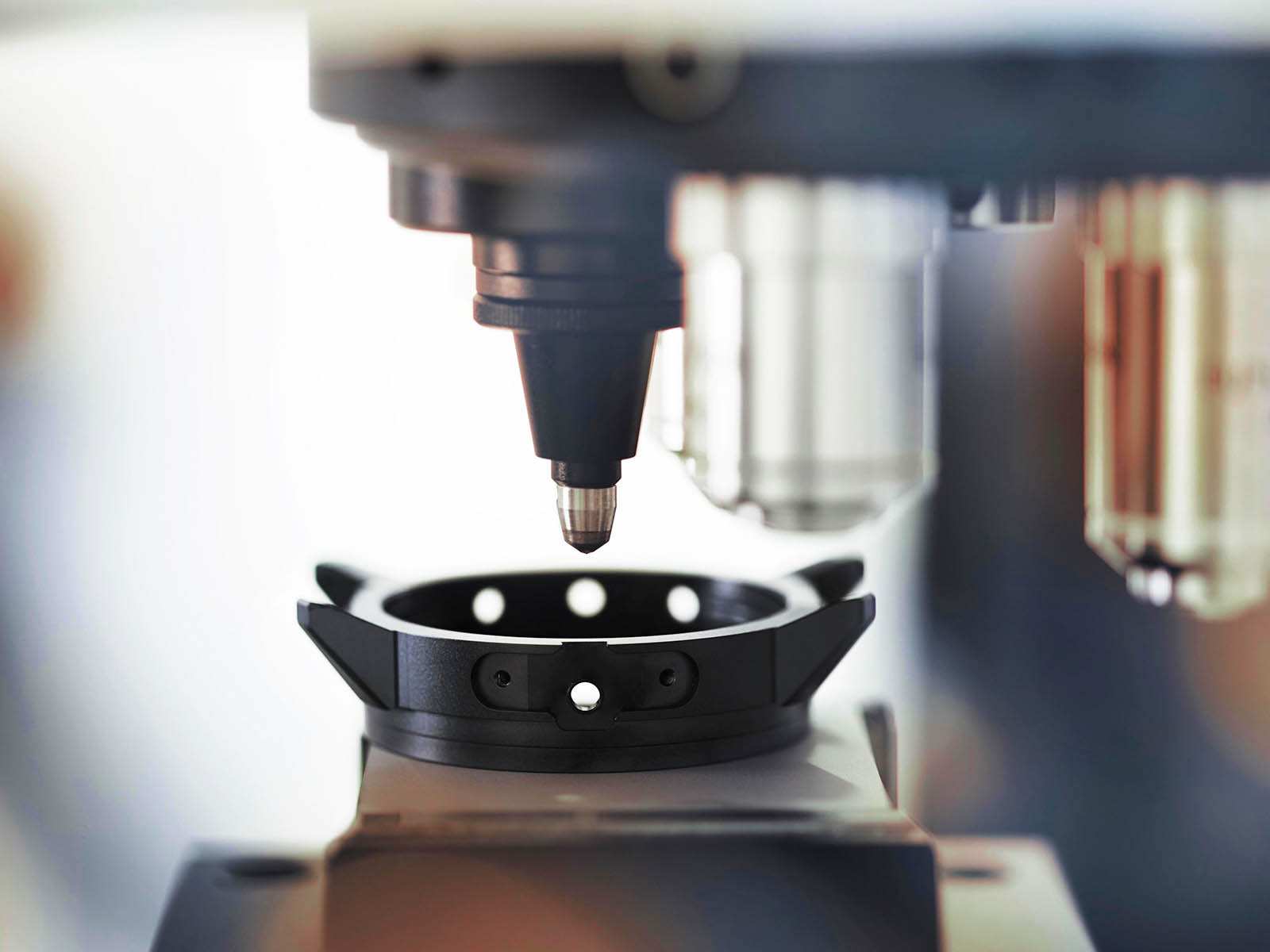 18K Armor Gold
The leading metal among the ones that never lose their value, gold has been representing luxury and elegance for centuries. As you know, gold offers different colors with different alloys. 18K Armor Gold is an unusual new variety of 5N gold. The material is produced using a complex process in which the microstructure of the alloy is transformed. The result is a much harder and much more wear-resistant material than the conventional 5N gold. 18K Armor Gold was used for the first time on Big Pilot's Watch Constant Force Tourbillon Edition "Le Petit Prince" (Ref. 590303).
Bronze
Bronze, one of the oldest known alloys that have been in the life of mankind since mid 4000 BC, is used to describe alloys with a copper content of at least 60 percent. IWC uses aluminum bronze, that is, an alloy containing copper and aluminum, along with copper, for the watch cases. Thanks to this special alloy, the material becomes 50 percent harder than standard bronze. Another valuable feature of bronze is the biocompatibility. Let's not forget that bronze, the only form allowed in the food industry, forms a patina over time making each timepiece unique.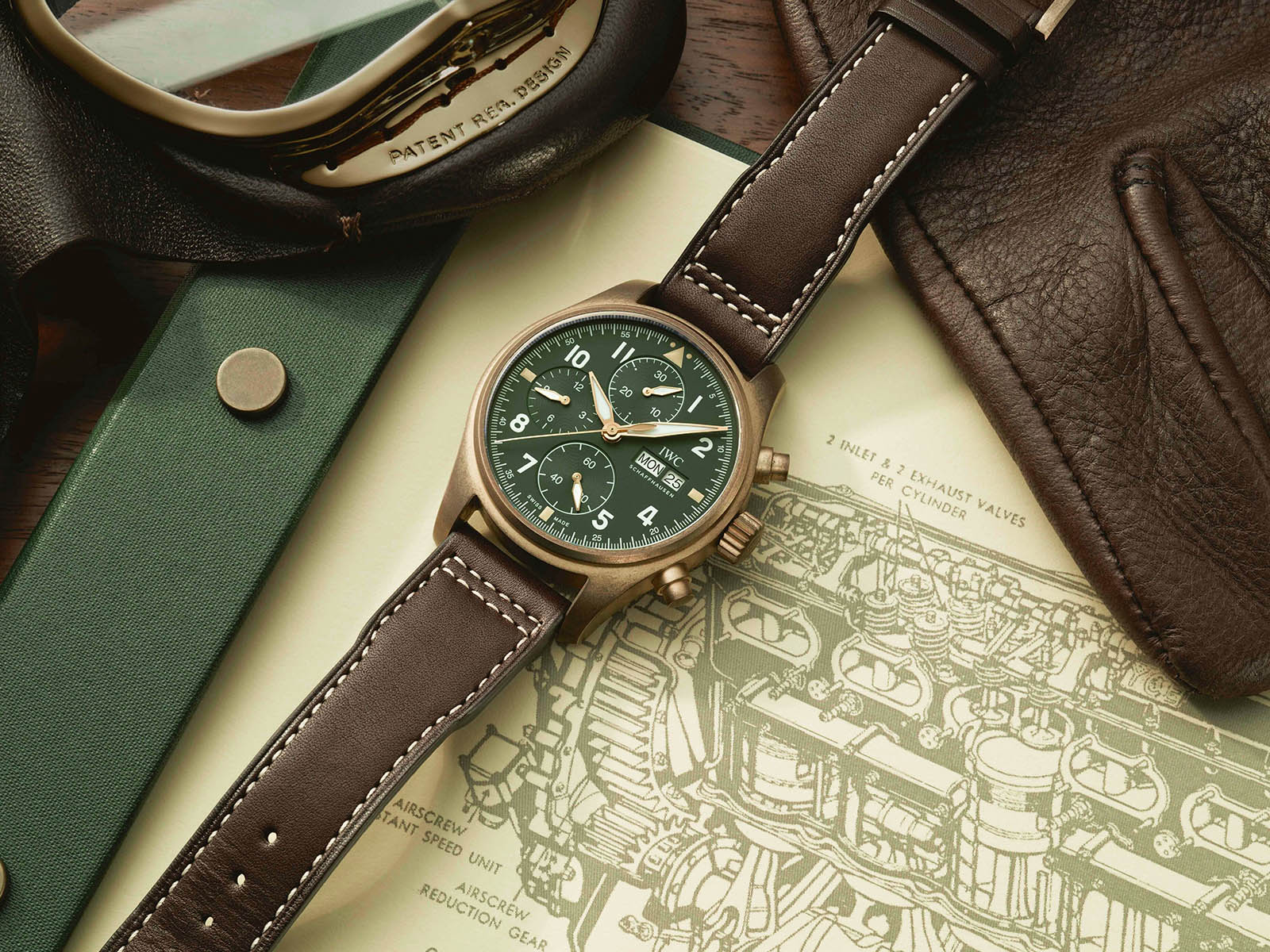 Ceramic
Lighter and tougher than steel... Also scratch-resistant. The type of ceramic used in watches, the basis of technical ceramics, is based on multi-crystalline powders such as silicates, aluminum oxide, or silicon carbide. Ceramic is mixed with various additives to form a homogeneous mass, shaped and sintered in the oven at very high temperatures. These additives, previously added during the sintering process, are evaporated to leave highly stable ceramic bodies. The fact that around a third shrink during the cooking process is another challenge in the production of ceramics. This shrinkage is taken into account at the design stage to ensure that the movement fits snugly inside the case and meets tight tolerances. IWC introduced Da Vinci Perpetual Calendar (Ref. 3755), one of the world's first ceramic cased watches, in 1986. Since then, the brand has come up with cases made of black boron carbide high-performance ceramic or brown silicon nitride ceramic. Pilot's Watch Chronograph Top Gun Edition "Mojave Desert" (Ref. 389103), which is one of the last examples, draws attention with its sand-colored ceramic case.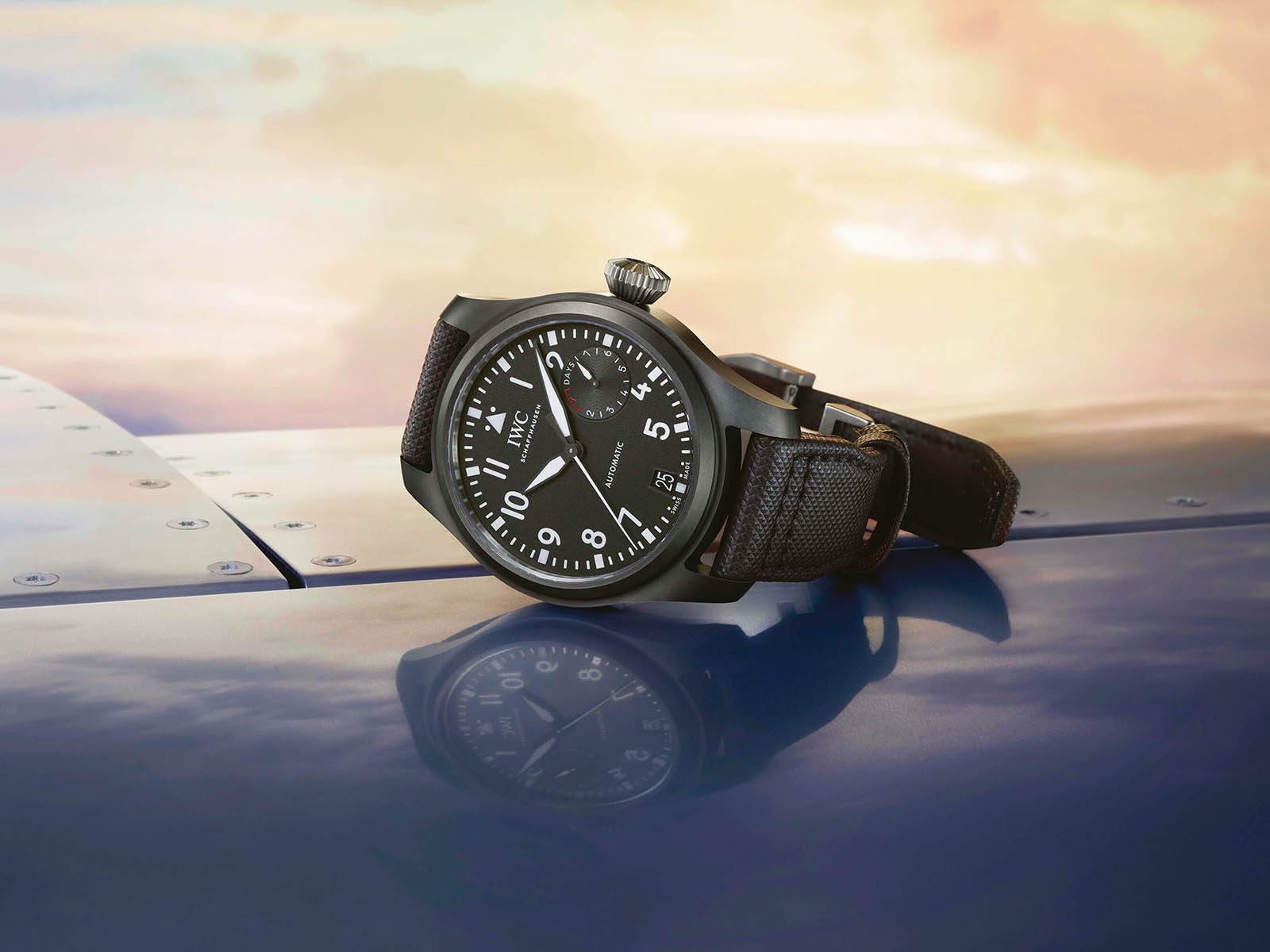 Titanium
If you want a material to be durable, flexible, and lightweight, the material you are looking for is titanium. This highly robust metal is about a third lighter than steel. Thanks to its skin-friendliness and anti-allergic properties, this hard to machine material is also used in medical implants and prostheses. Introduced in 1980, IWC engineers collaborated with the French aviation company Aérospatiale for the IWC Porsche Design Titanchronograph (Ref. 3700), one of the world's first titanium wristwatches.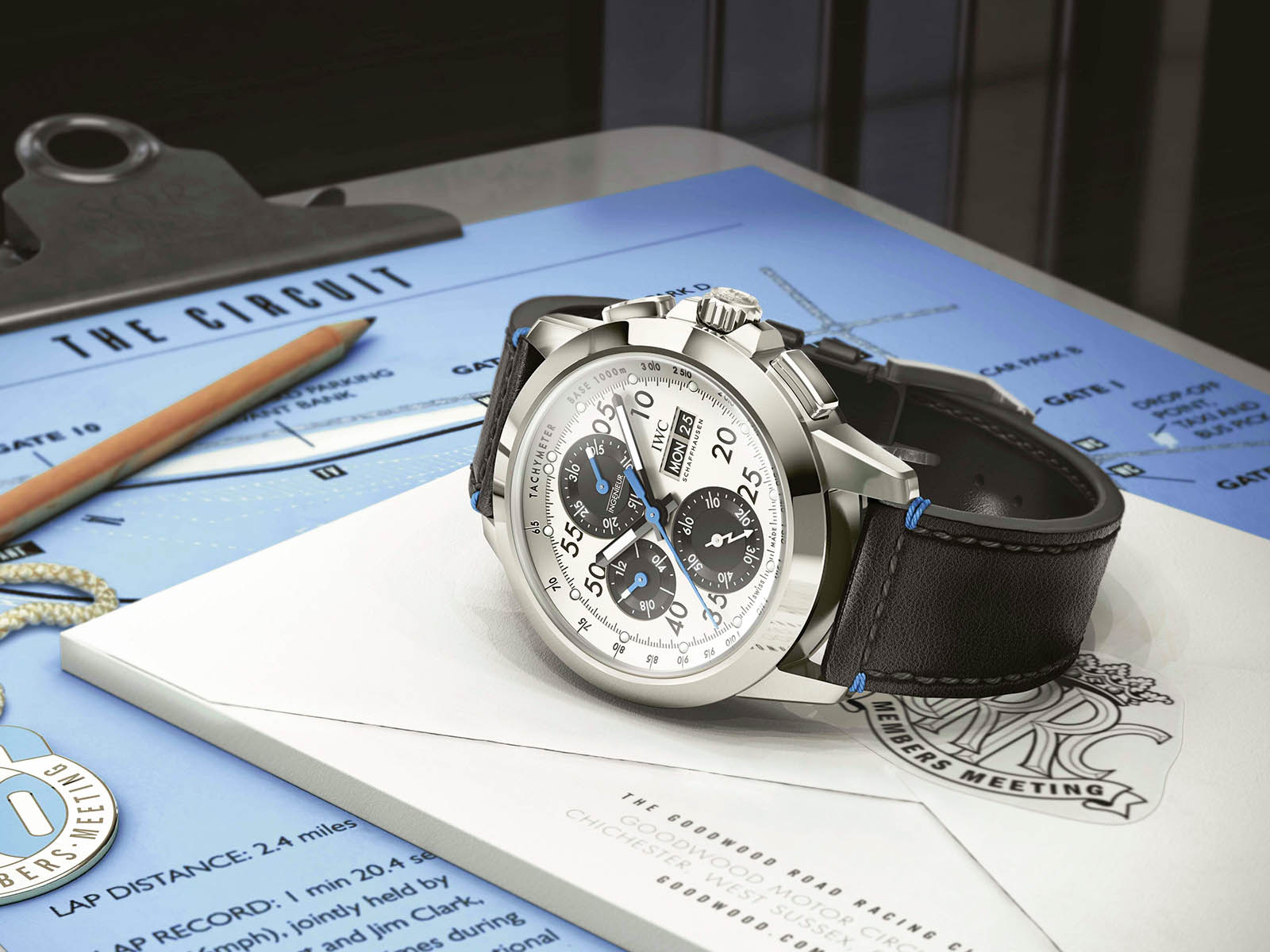 Platinum
What is the rarest, purest, and most precious metal used in jewelry production? Platinum, of course. This material, which remained idle in the depths of the world for billions of years, is extremely rare. About ten metric tons of ore must be mined to produce one ounce of metal. More than 100 different processes are required to separate Platinum ore. Platinum, which is heavier than silver or gold due to its unusually high purity, adds a different value to each model it is used.