At the SIHH 2018, we had the pleasure of sitting down with an extra ordinary designer, Lionel Favre. Lionel Favre comes from the world of jewellery design in Paris, where he spent a total of eight years. He then became head designer for Chopard in Geneva. In 2009, he started working for Roger Dubuis as the associate director of product design. Today, he holds the position Director of Product Design at one of the Swiss Watchmaking Industry's heavy hitters, Jaeger-LeCoultre.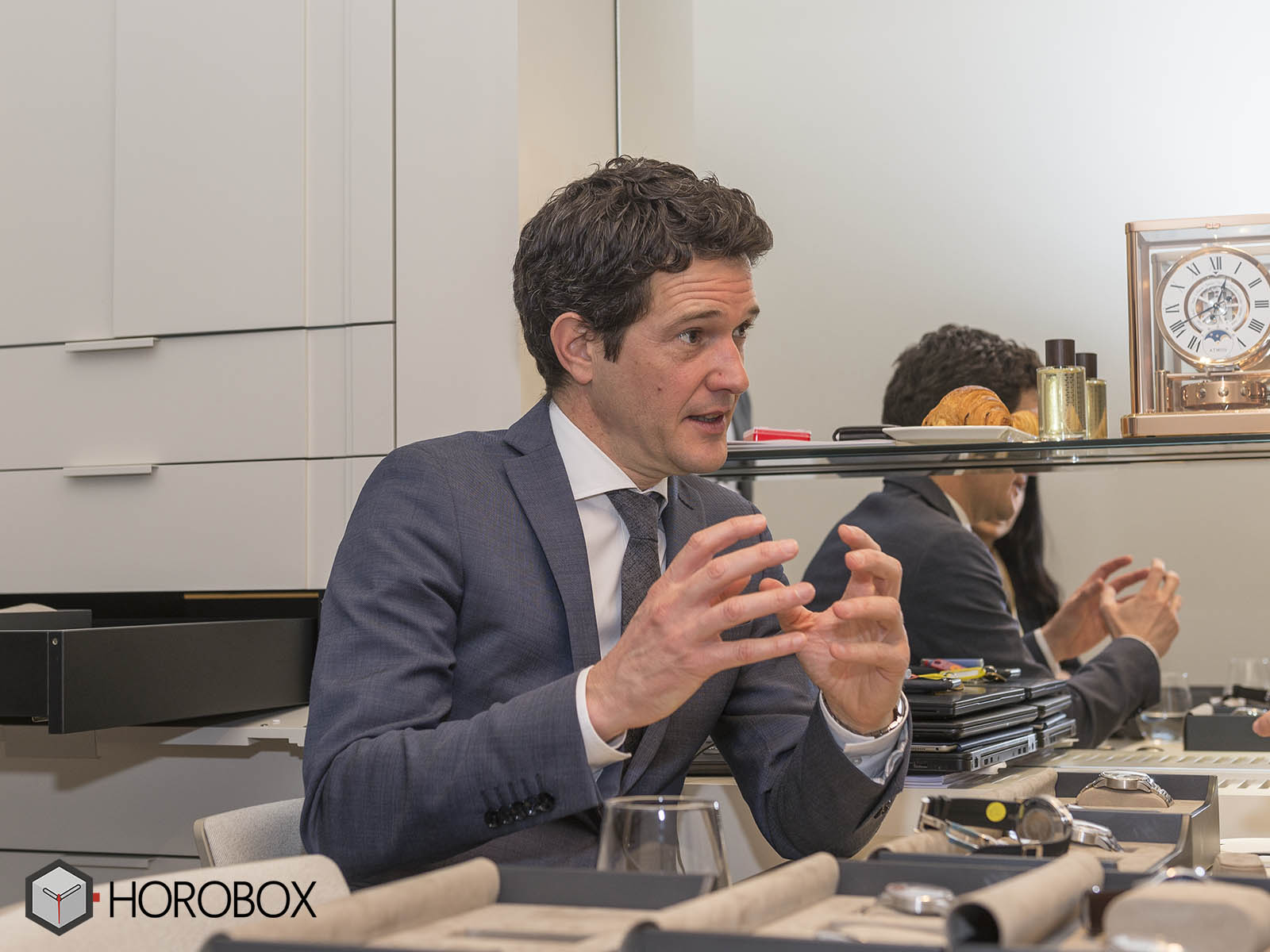 BB: First of all, JLC is known as the manufacturer of the manufacturers as you have a great heritage in designing and manufacturing movements for yourself and other major brands like Cartier, Vacheron Constantin etc. So, are you planning to release anything new in terms of technical innovation in the near future?
LF: Yes, for sure. As you said, JLC is a company of engineering and craftsmanship. So innovation is in the DNA of the maison. In JLC, we are working for new technologies, new materials and new complications. Therefore we will come up with something new in the near future. This year is the year of the sporty and elegant watches. So we have a lot of let's say small complications meaning that they are not grand complications like minute repeater in our new models. JLC will continue exploring further and innovate.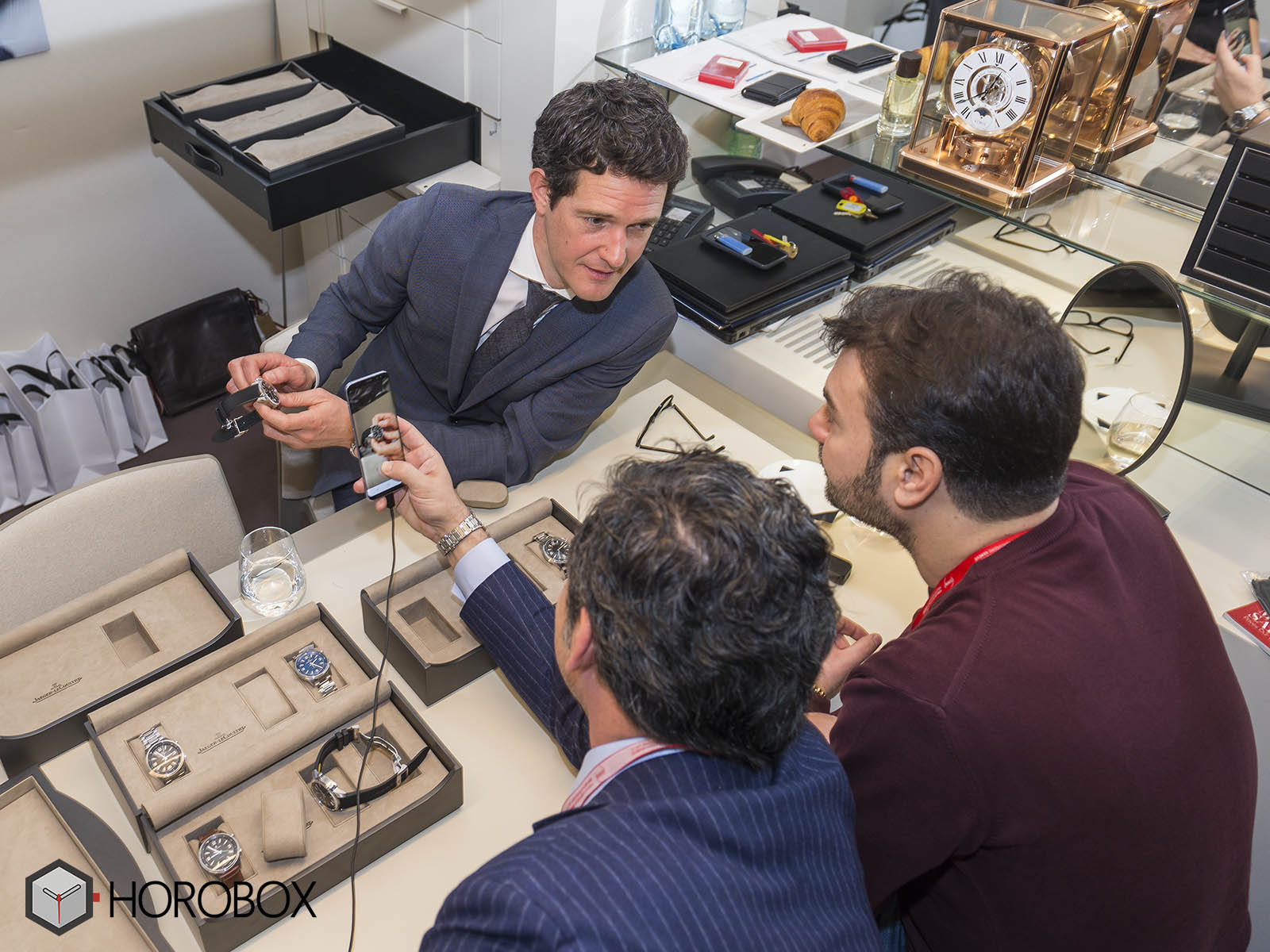 BB: There's been hype for the alternative materials in the market let's say for the past five years. Materials like bronze, ceramic, carbon and different gold alloys. Could you please tell us about JLC's approach to using alternative materials? Are you working on a new model crafted from any alternative material?
LF: Actually, no for the moment. That may happen while we are working on a new special or limited edition model. At the end of the day, the material that we choose should be relevant with collection and the brand. For example, if the model that we were working on was Polaris, we had to choose a material that is relevant to sports, diving and the character of the collection itself. Therefore I'd say, yes, it is possible and I am sure at some point we will do it. The point is, we don't want to offer a standard model in ceramic just to be able to say "hey, we have a watch made of ceramic..."
BB: OK. So, it's (the alternative material) should be related with the product line and its character.
LF: Exactly.
BB: You have great past in the watchmaking industry. You worked at Chopard and Roger Dubuis. And now you are working at JLC. Could you please tell us about the challenges you had or have while you are working on a new model for JLC compared to the ones you previously worked for?
LF: Chopard is a company where you find high jewelry and traditional watchmaking at the same time.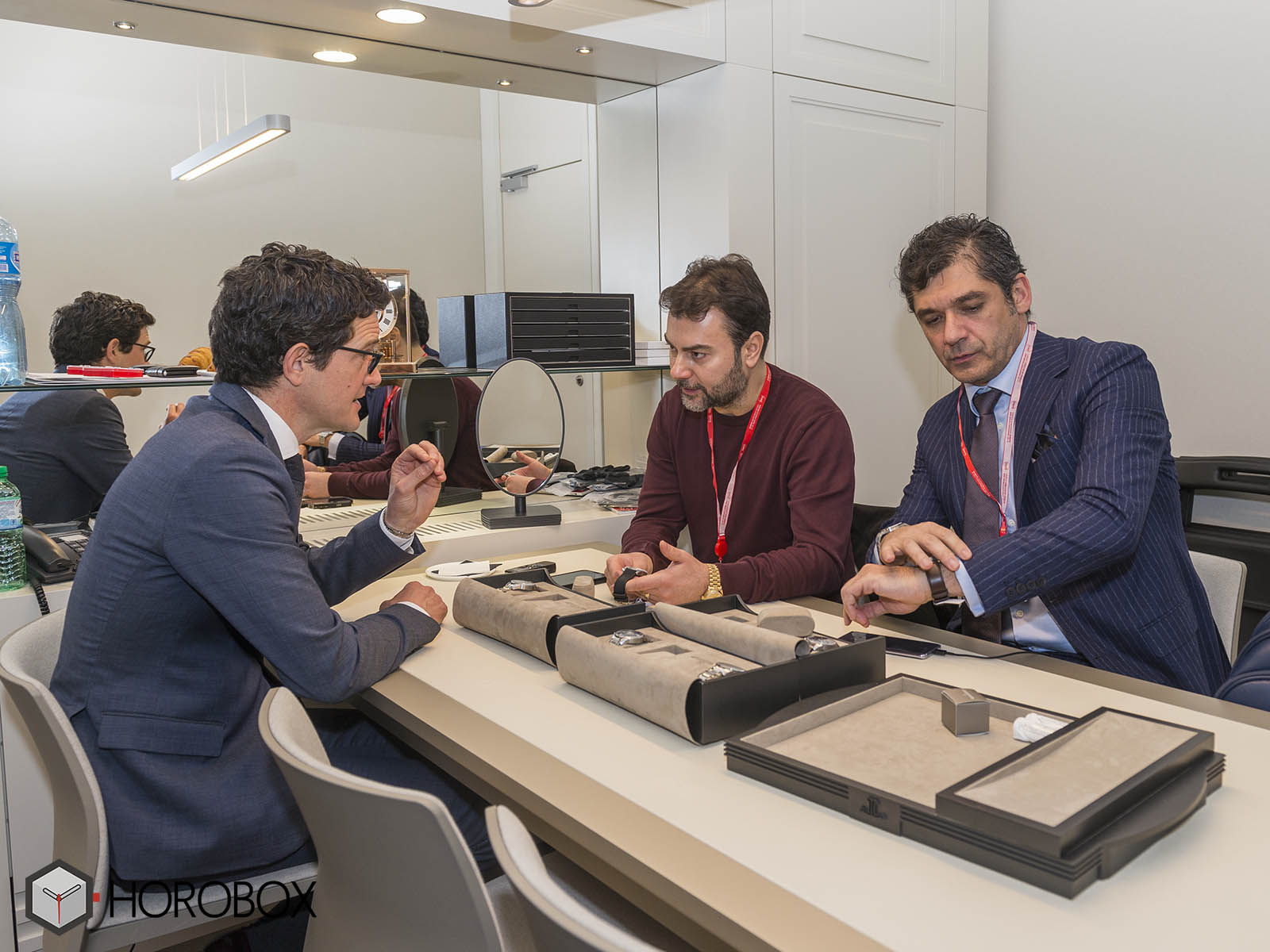 BB: A little bit of motorsports too.
LF: Yes, exactly. It is quite different than Roger Dubuis. Roger Dubuis is about being new, being crazy. JLC is a different story with a great heritage and superior craftsmanship. When you are designing a new model, you need to understand the brand first. And while you are doing that, you need to set a safe zone where you stay within its borders. If you try to do what you have done at Roger Dubuis or Chopard at JLC that will be a mistake.
BB: Mr. Favre , thank you very much for being with us, it was a pleasure.
LF: Pleasure is mine. Thank you.