The most complex Jaeger-LeCoultre Reverso model ever launched at the Watches & Wonders 2021 exhibition. Introduced as a four-face model, the watch brings a new perspective to high watchmaking with its unique movement.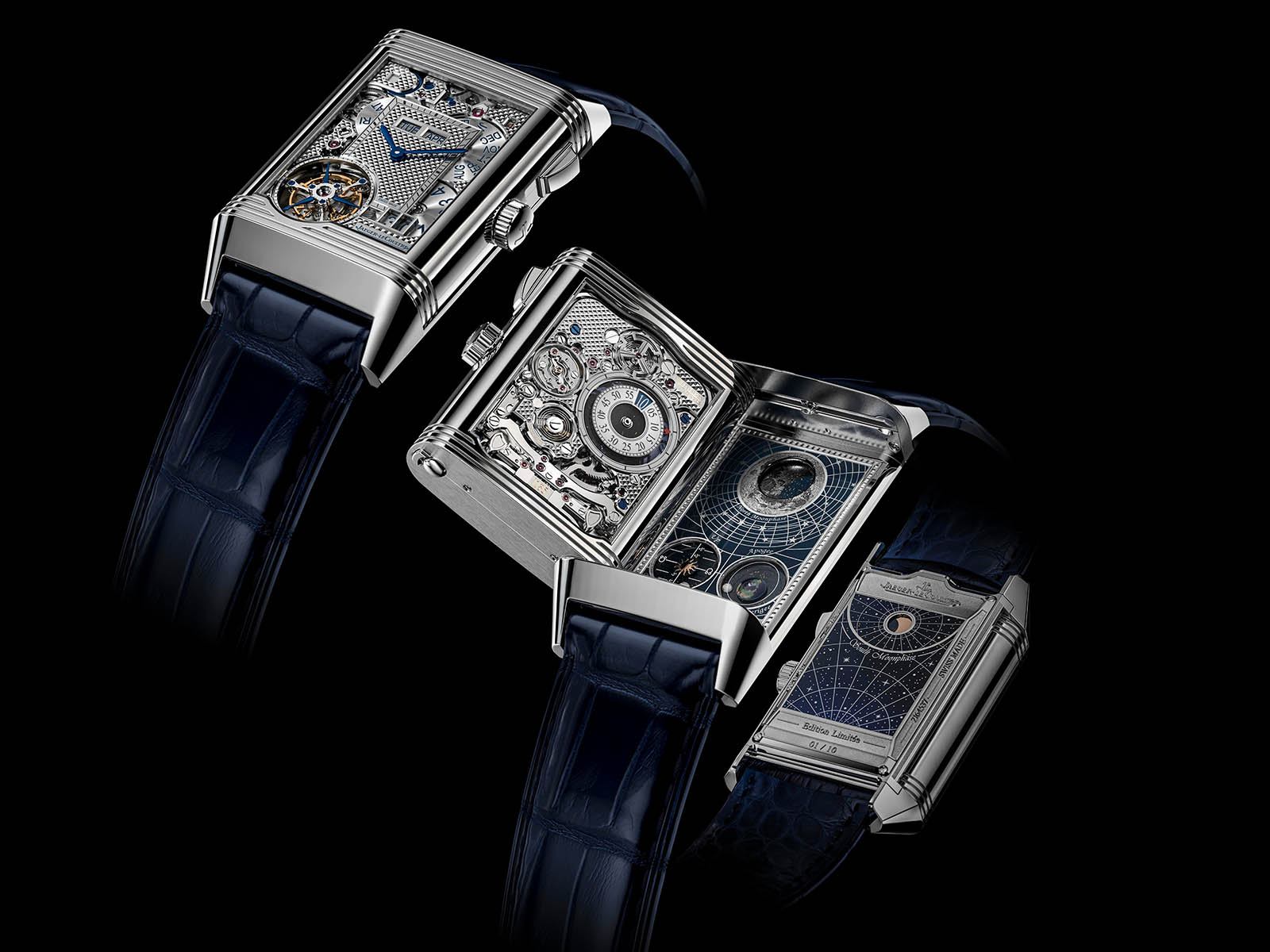 Jaeger-LeCoultre, which became one of the most notable names of high watchmaking with its 188-year history, brings the world of watches upside down with the most complex version of Reverso, a cult model in the world of watchmaking. The Reverso Hybris Mechanica Caliber 185 Quadriptyque, the first timepiece ever offering functional dials on its four faces, has eleven different complications and twelve different patented innovations.
The case 18K white gold case, measuring 51.2mm x 31mm x 15.15mm, is equipped with sapphire crystals on both sides and is water-resistant to 30 meters. The watch has four faces. The first face features hours, minutes, one-minute Tourbillon balance with small seconds, a perpetual calendar that provides instant change at midnight, and an oversized day indicator. The second face includes digital hour and minute displays as well as the minute repeater function. The third face hosts the moon phase, draconic (lunar) moon, anomalistic lunar cycle, month and year indicators of the northern hemisphere. On the fourth face, there is the moon phase belonging to the southern hemisphere. The moon phase indicator on the Jaeger-LeCoultre Reverso Hybris Mechanica Caliber 185, unlike the ones in other perpetual calendar watches, requires adjustment once every 1111 years.
Released after more than six years of research and development, this new JLC Reverso comes in a special box. This box can automatically adjust the calendar if the watch runs out of reserve.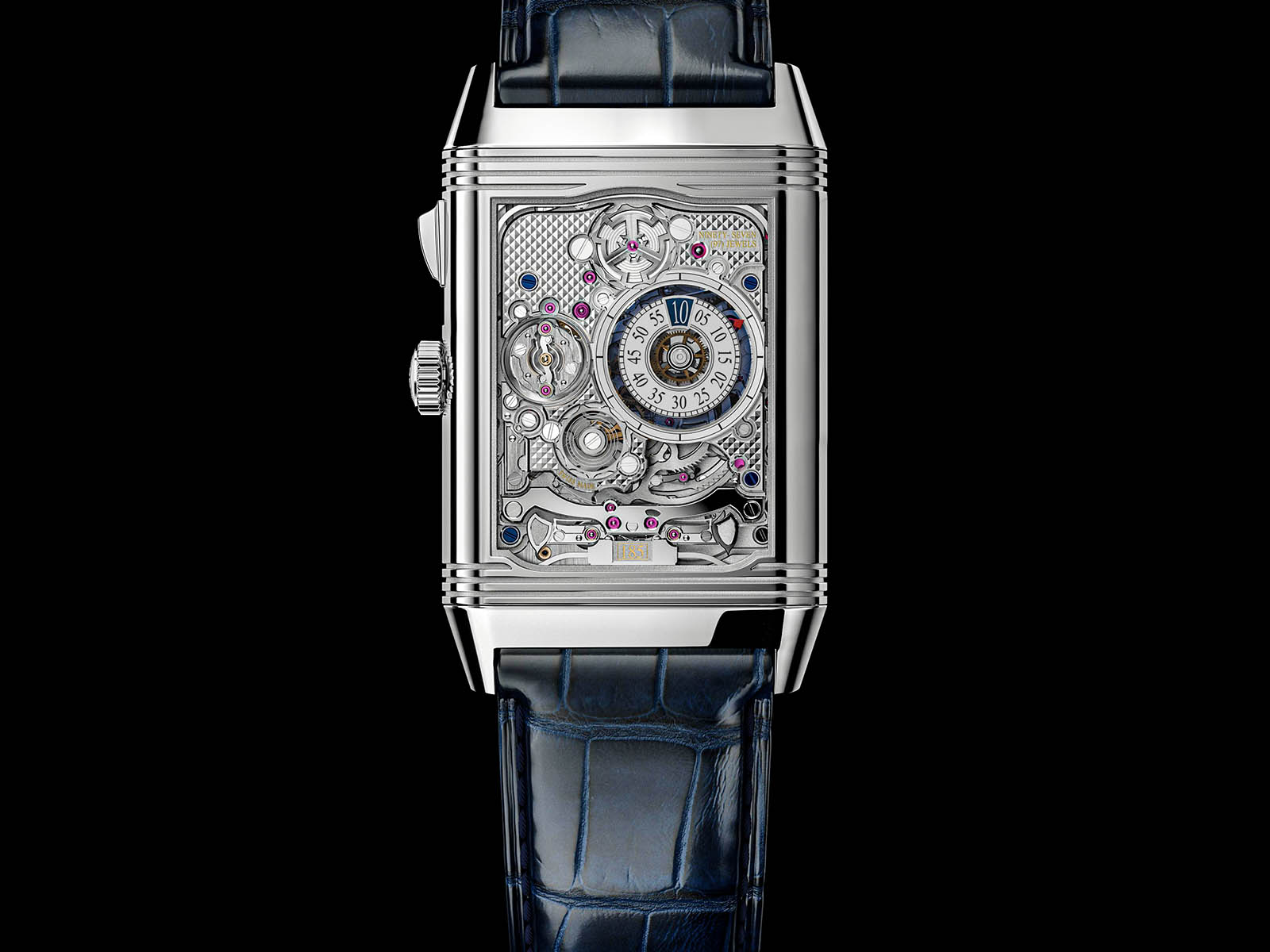 The price of the Jaeger-LeCoultre Reverso Hybris Mechanica Caliber 185, which is limited to only ten units, is announced as € 1,610,000.