The new model of the Jaeger-LeCoultre's one of the most iconic product line Reverso, Tribute Small Seconds, is more like a moment of silence to the brand's heritage. Who could have guessed that this particular watch, designed in 1931 with polo players in mind, would be one of the most cult models of the horological world?
Of course, Reverso is now more often referred to as a stylish dress watch than a sports model. Considering the case's 45.6mm length and 27.4mm width, it is necessary to find a term that is more elaborate than elegant for the watch's presence on the wrist. And if we add a thickness of only 8.5mm on it, here we are with the ideal model of angular watch lovers. Of course, the stainless steel case's distinctive sign is its reversible face design. The design, which is developed for polo players to keep protect their watches during the games in the early years, is now known as a stylish design detail. The work of the reversible mechanism is so smooth that a person with a Reverso on his wrist cannot help himself playing with the case.
The eye-catching dark blue dial is quite simple. When we turn the back of the watch that sports a small second complication only, we are faced with a smooth polished stainless steel surface. It looks like its inviting its owner for an engraving to be done on. The case that is equipped with a sapphire crystal is water resistant to 30 meters.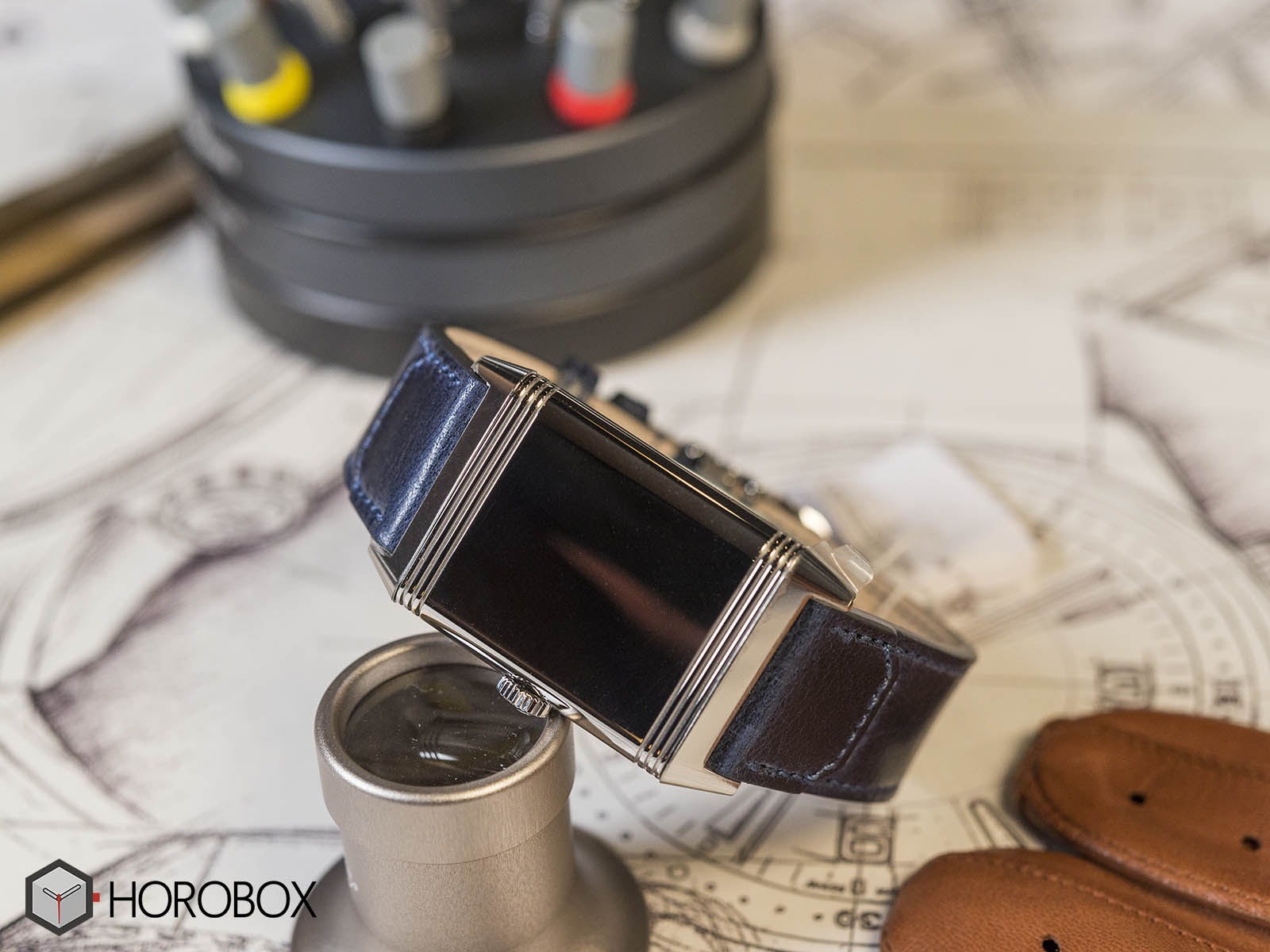 The timepiece ticks with the in-house Caliber 822/2. This 19 jewels (108 parts) classic with a total height of 2.94mm only operates at 3Hz and offers a power reserve of 45 hours when fully wound. Impressive, isn't it? The only problem is that this masterpiece cannot be enjoyed from the back of the watch.
Jaeger-LeCoultre offers a standard stainless steel buckle and an incredibly comfortable leather strap for this watch, just like the other classic Reverso series. The strap is carefully crafted by the world famous Argentine leather brand, Casa Fagliano. After this information, it becomes easier to understand how it's possible to produce such a high quality leather strap.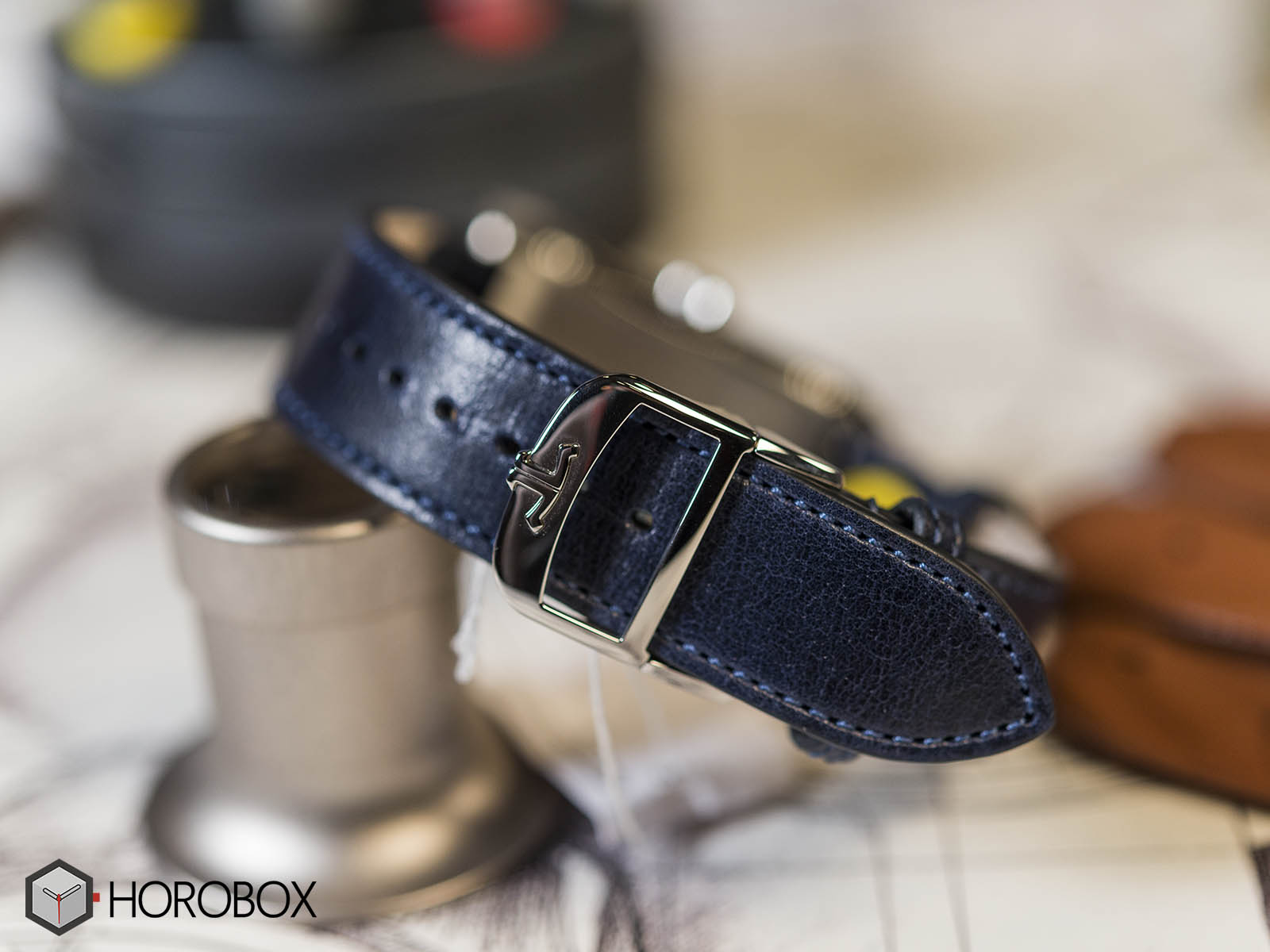 JLC calls the Reverso "Art Deco". Although this art movement of French origin has shown itself especially in architecture since the 1920's, it is also possible to capture inspirations from this trend during the watches of the Swiss brand.
Jaeger-LeCoultre Reverso is one of the rare models that are able to be in virtually every watch enthusiasts' collection or mind. With the Tribute Small Seconds model, it is definitely a masterpiece that deserves to be seen in person by navy blue lovers.