Skynet has not invaded the world yet with its robots but it's been a while since MB&F started the invasion of our desktops with its extreme design desk clocks. Now we have the new "Balthazar" which looks like it's popped out of a scene from the movie Terminator.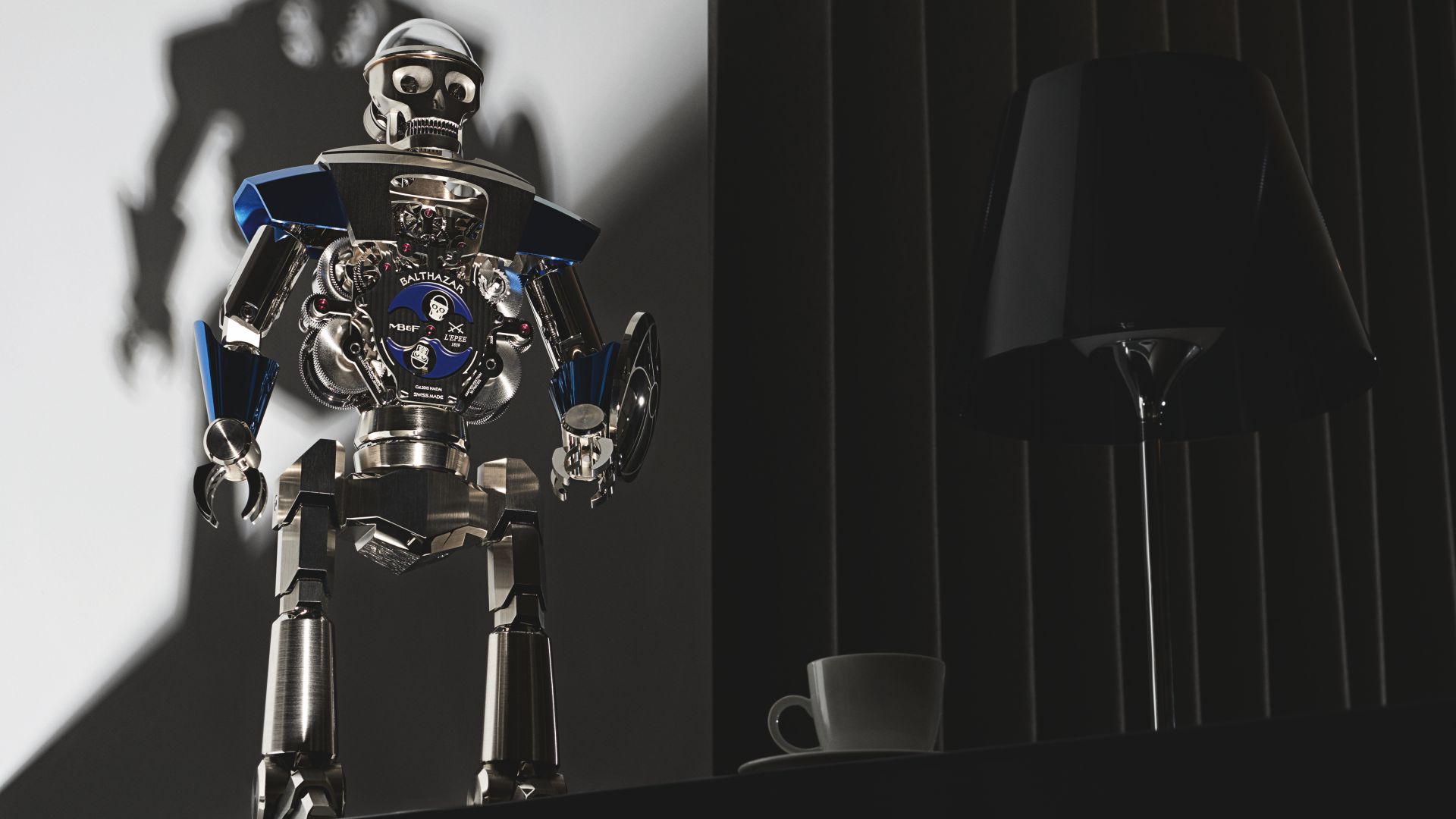 Balthazar, which is designed in collaboration with the desk clock and movement part manufacturer L'Epée 1839 , can be described as a miniature work of art composed of 600 individual parts. The most appealing part of this mini sculpture is its in-house movement. The movement features jumping hours and retrograde seconds in its 8kgs massive case and sports "35 days" when fully wound. The robot uses a couple of disk placed in the chest for displaying the time. The seconds counter is located right in the eyes.
The robot's double character design tributes to the villain cyborg T-800 in the original Terminator (1984) movie. The backside of the watch features a moon phase indicator which requires to be set in every 122(!) years. The balance spring which beats at 18000vph is placed in the head of the robot.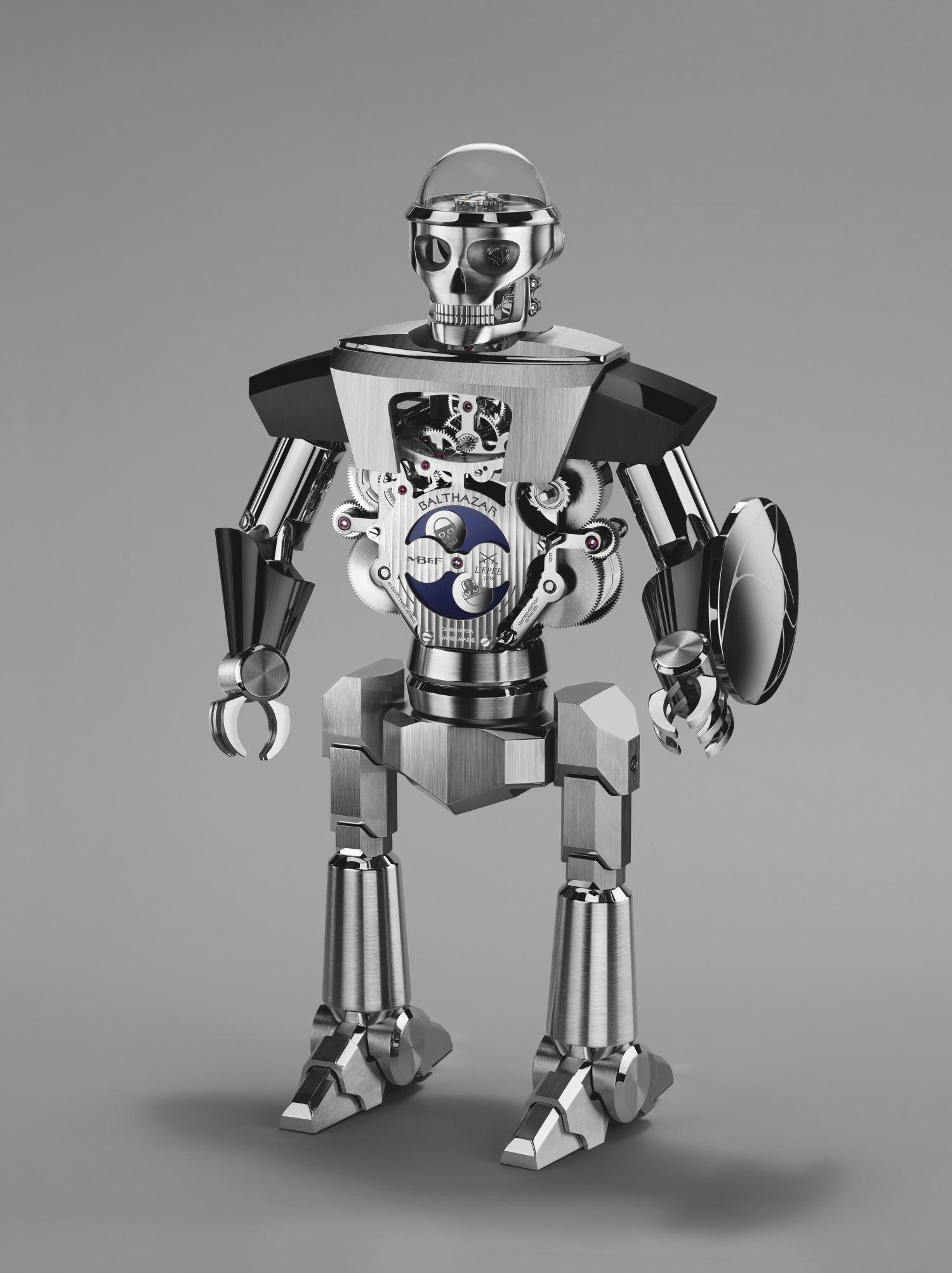 Balthazar is offered in four armor options as black, silver, blue and green. Each version is limited to 50 pieces only. MSRP is 52.000,00 CHF.