Maximilian Büsser and its brand MB&F, which manages to surprise the watch enthusiasts every time with its unique designs and intelligence, draws attention with the Platinum Red version of HM7 Aquapod.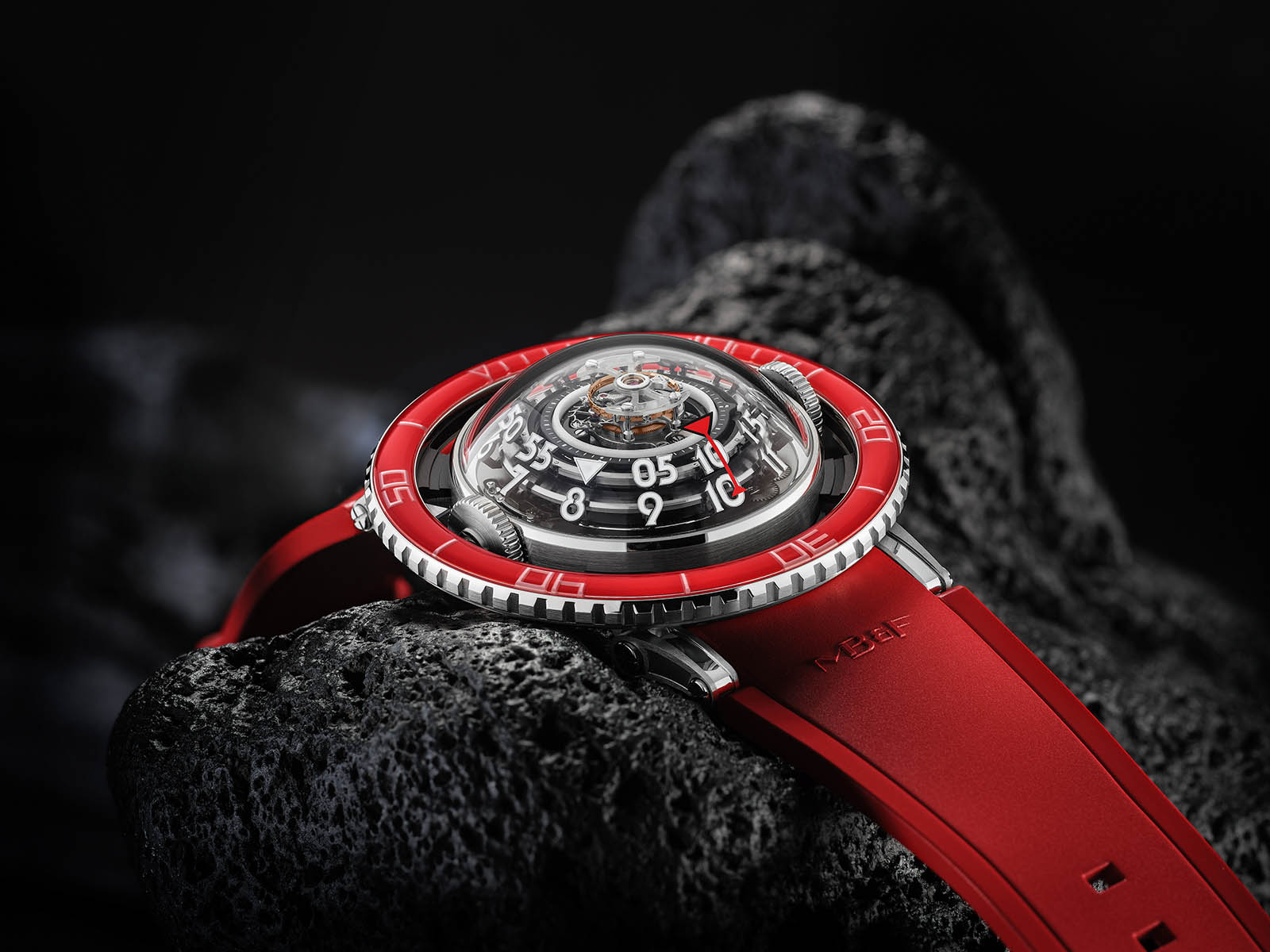 The brand, which calls its designs "horology machines" instead of watches, has surely a point with that. Because almost all of the models are watches we have not seen before that make us ask the same question "But, how?". Of course, the dream world of Maximilian Büsser, the owner and designer of the brand, plays a big role here.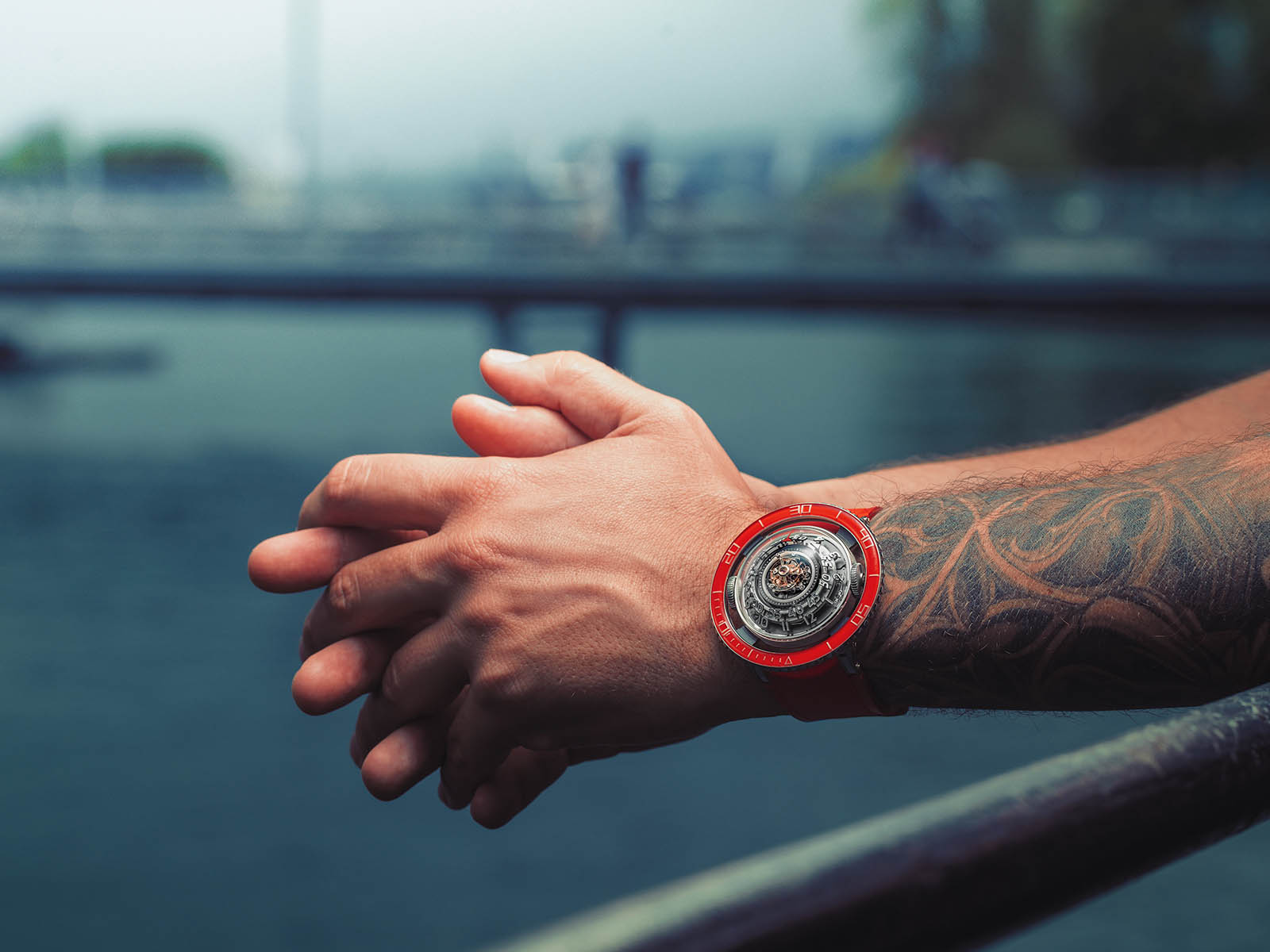 HM7 Aquapod Platinum Red, which the brand recently announced, is the platinum version of HM7 Aquapod with sapphire bezel in an eye-catching red dress. Equipped with this precious metal, the new MB & F is the fourth model with the diving theme and the central tourbillon feature. Previous versions were; 33 units of titanium and blue components, 66 units of red gold and black components, and 50 units of titanium and bright green components. The HM7 Aquapod Platinum Red is limited to 25 pieces and each comes with a red, white and black rubber strap.
The model is also the first watch the brand uses red. For marine themed models, red may not be the first color that comes to mind. However, we learned that the use of red is not only because of the model to look cool. The deeper you go in the ocean, the darker it gets. The red light does not reach the depths of the ocean, and therefore the deep-sea creatures that are red, look black and are naturally protected against predators. This explains why jellyfish have red organs under their transparent bodies.
The HM7 Aquapod comes in a 53.8mm case. The watch's dial is covered with sapphire crystal with antireflection coating. The case back has the same features as well. The model is water resistant to 50 meters. The winding crown on the left winds the watch and the right sets the time.
MB&F's manufacture self-winding automatic movement provides 72 hours of power reserve to the model when fully wound. Super-LumiNova applied hour markers make legibility easier.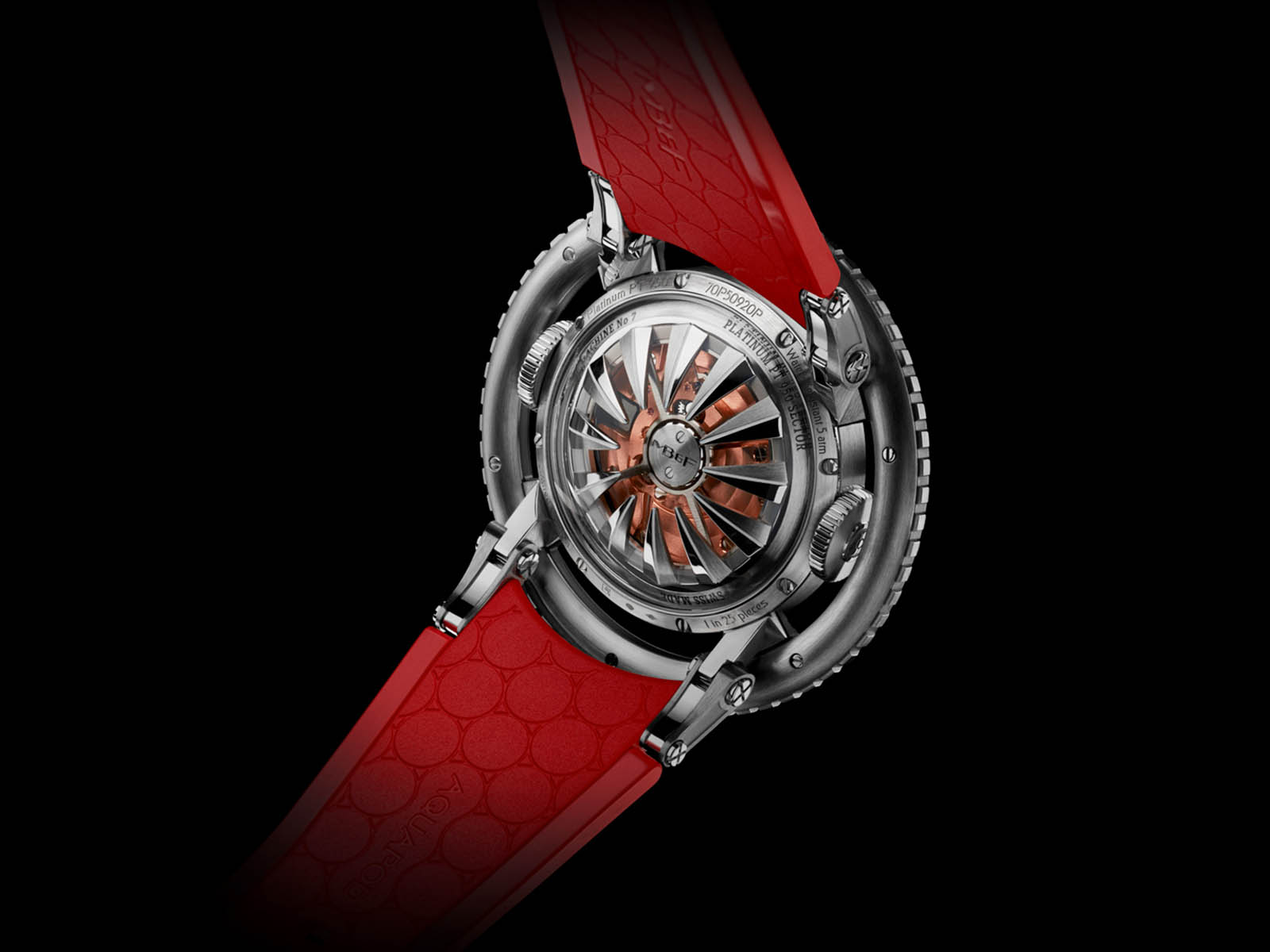 The model's rubber strap is secured by a platinum folding buckle.