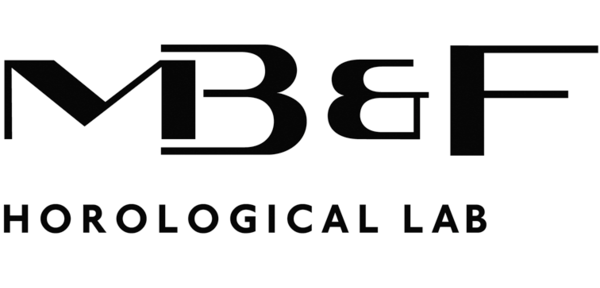 MB&F, one of the unique names of the watchmaking industry, introduced a new automaton which inspired by the singing bird boxes.
The brand, which produces music boxes shaped like spacecraft in their Music Machines collection, came up with an interesting automaton that was designed in collaboration with music box specialist Reuge and automata specialist Nicolas Court.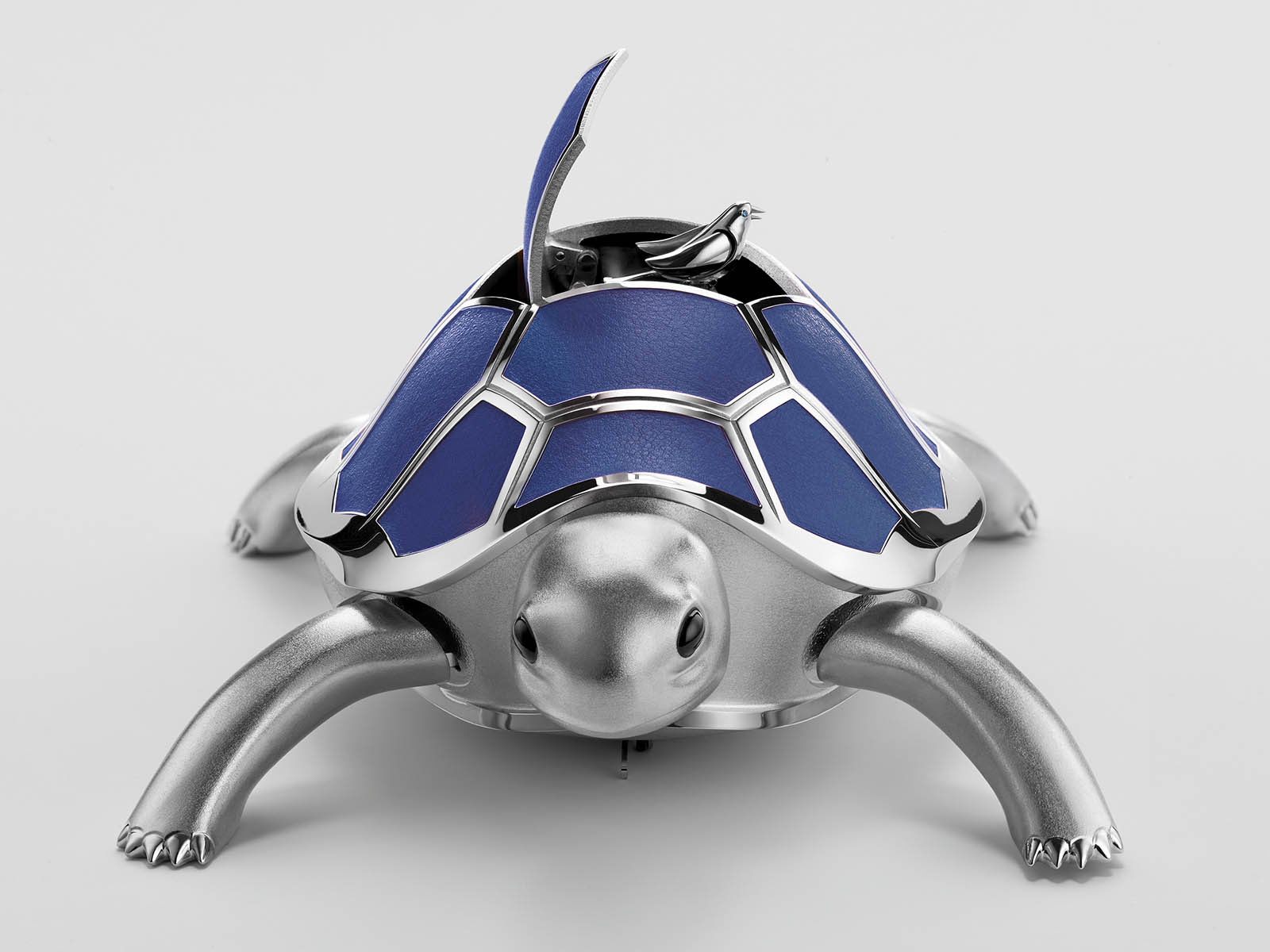 Kelys comes in a rhodium-plated brass shell with 12 leather inlays on and black onyx for its eyes. The turtle walks at an average speed of 0.06mph with its head bobbing from side to side. A hinged lid on the top of the shell pops open to reveal the singing bird, which rises up flapping its wings while moving its tail and beak to the bird song, a mechanical dance that lasts 10 to 12 seconds.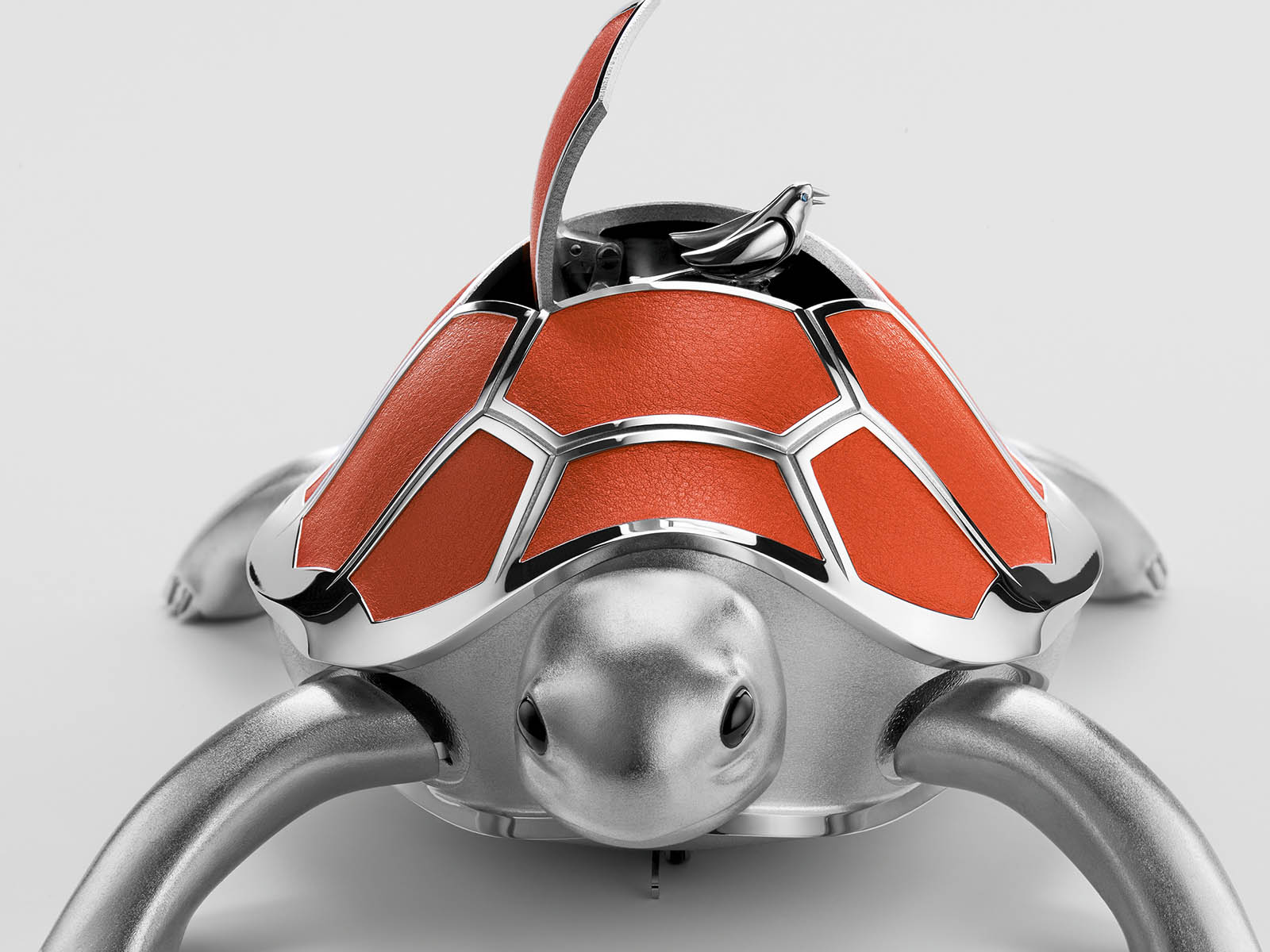 Measuring 24cm long and 16cm wide, with a shell that's 8cm high, the automaton weighs 1.4kg and consists of 480 components. The singing bird figure is made of 18K white gold with sapphire eyes. The turtle moves at, in sync with the bird's movements. There is also a "friction clutch security system" is integrated into the automaton mechanism to detect discontinuities on surfaces and stops the turtle from rolling over the edge of a table.
Kelys & Chirp is a limited edition of 18 pieces each in blue, green, yellow or ochre, and is priced at SFr49, 000.