MB&F's 'flying' balance wheel LM2 met the watch lovers with its red gold and blue dial version.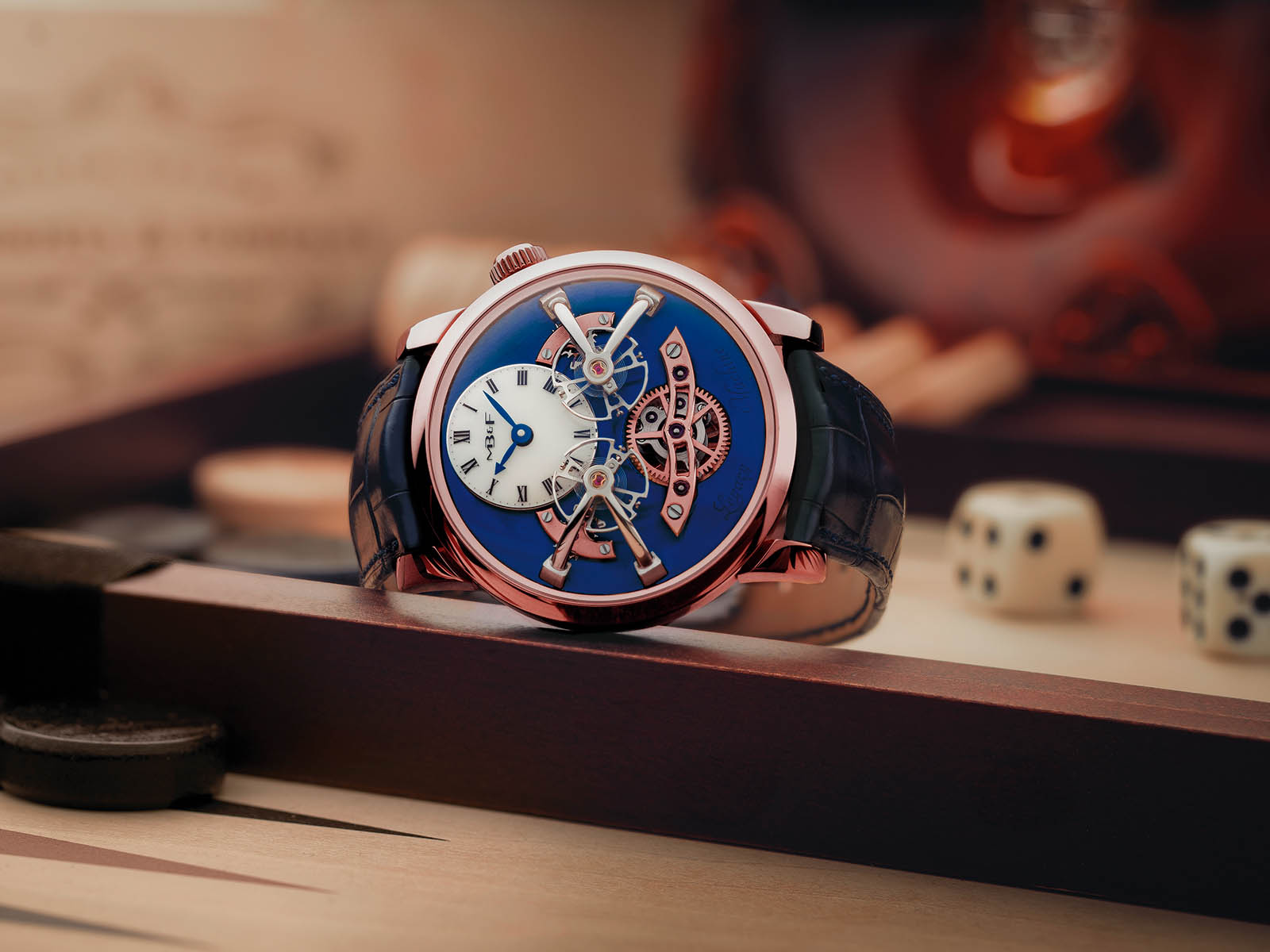 MB&F's watches come in two collections; the first one is the science fiction looking Horological Machine Collection. The HM collection is bold and futuristic. The other one, Legacy Machine Collection, includes classic dress watches. However, do not think about the dress watches of other brands as MB&F makes its difference here as well.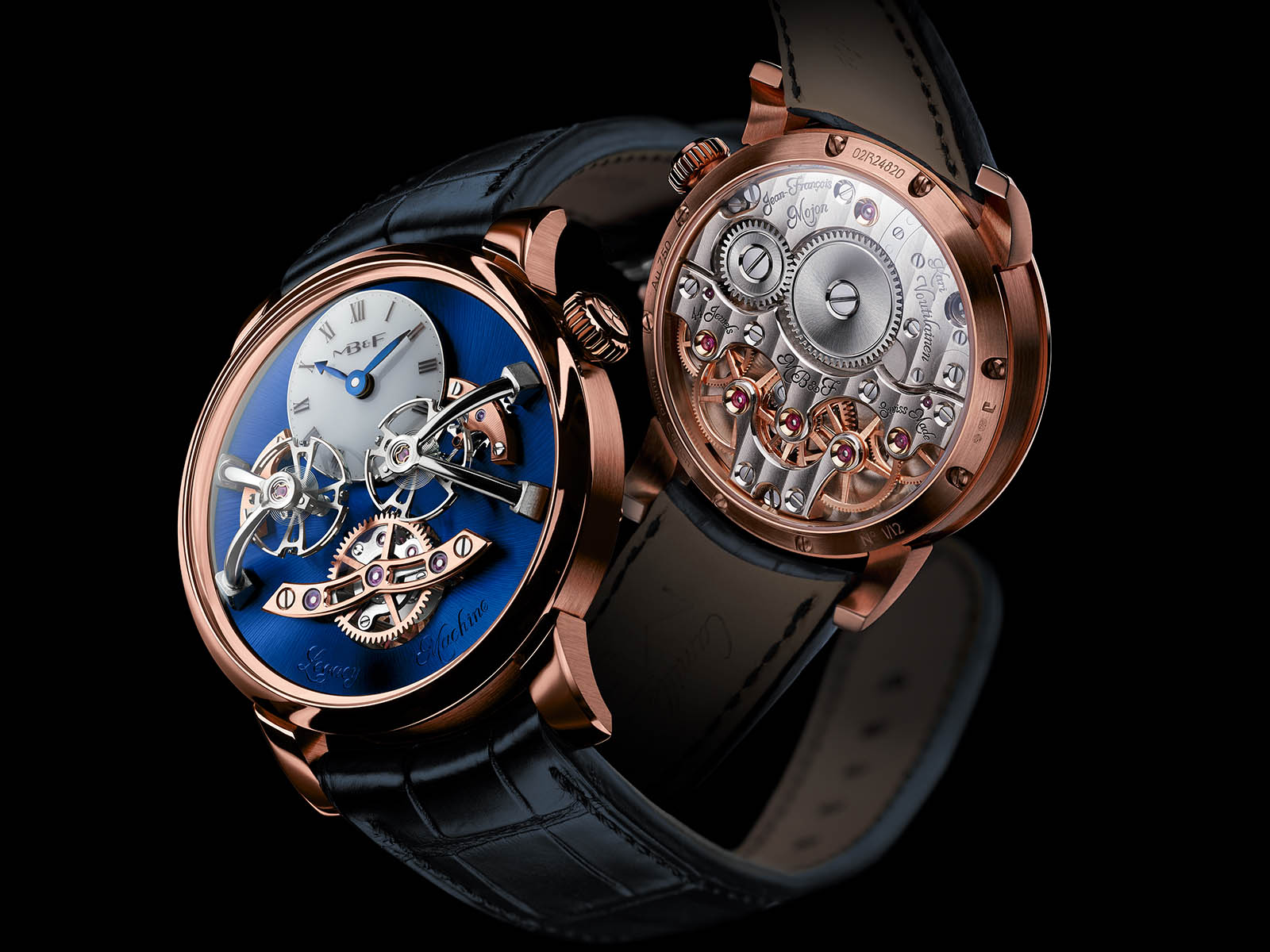 The LM collection is special in itself. The brand combines modern-futuristic lines with themes from the 1950s and 1960s in the collection. In this context, MB&F's way of defining 'heritage' is different from other brands. Despite being relatively young, Max Büsser, the founder of the brand, is able to create impressive and modern timepieces.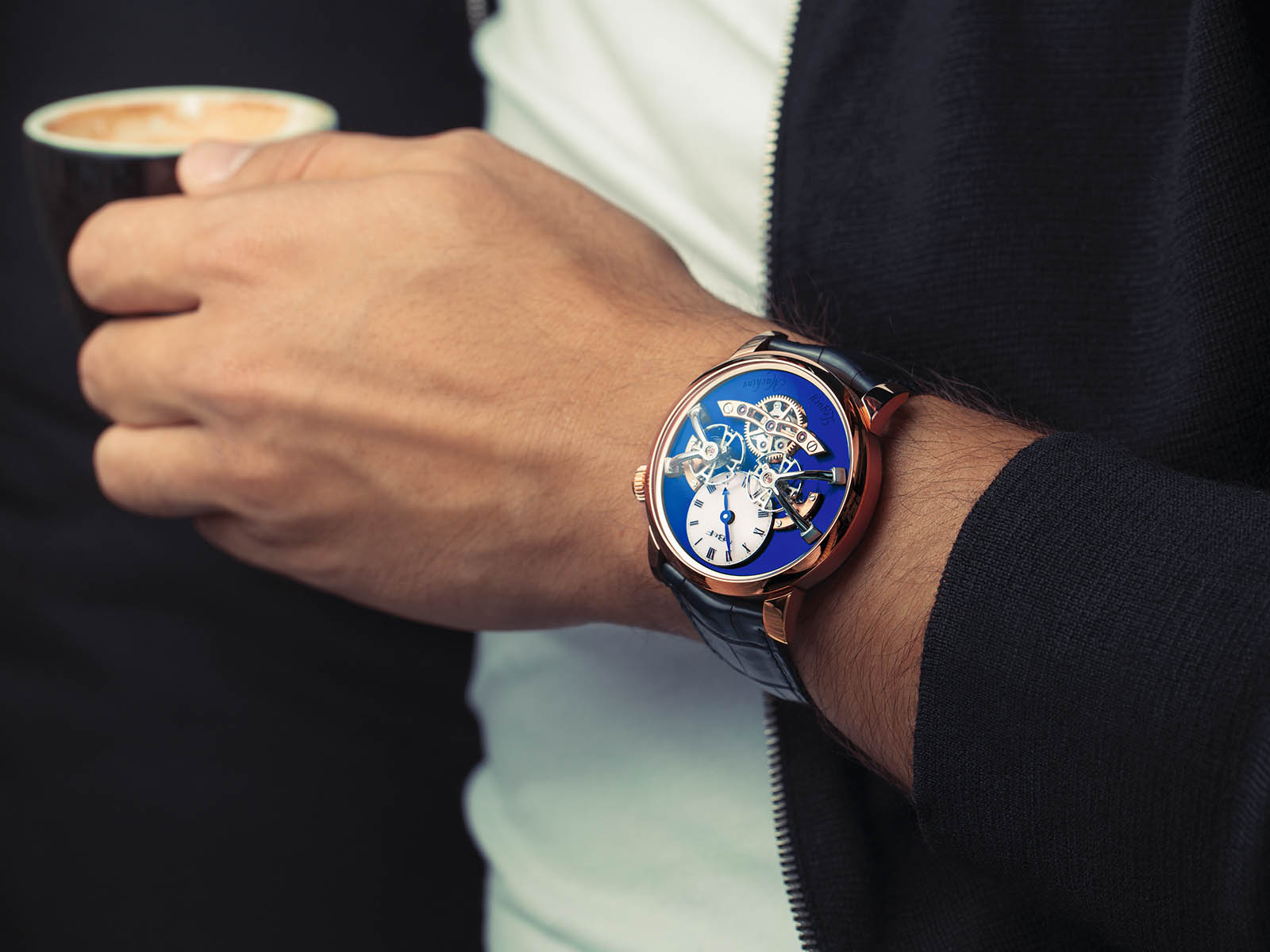 The LM2 was first introduced in 2013. With its dual-regulator movement, the watch honored both the old-time masters like Berthoud, Breguet, Janvier and modern watchmakers such as Philippe Dufour. Offered in 18K red gold, 18K white gold, platinum and titanium, the LM2 is now available again with an 18K red gold case but housing a vivid blue dial this time.
The second generation LM2 comes with polished a bezel and lugs. Another change in the model is the case, which was slightly resized; the thickness has dropped from 20mm to 19mm. In the previous models, sharp and skeletonized parts like the Eiffel are rounded and polished as in the LM101, LM Perpetual and LM Split Escapement models.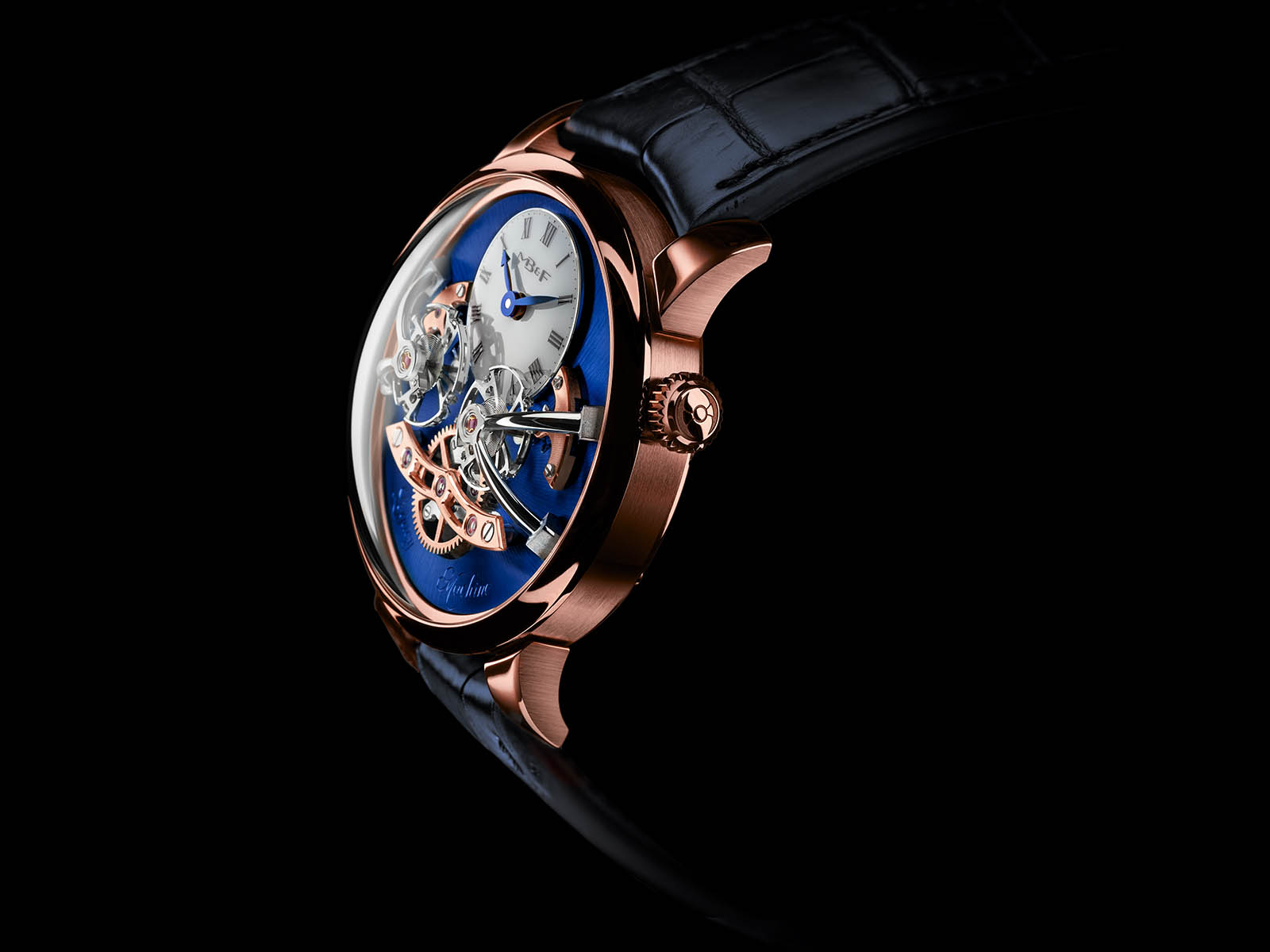 The real change in the model is the completion of the red gold theme with a blue dial and a strap. The mechanical properties on the other hand remain the same.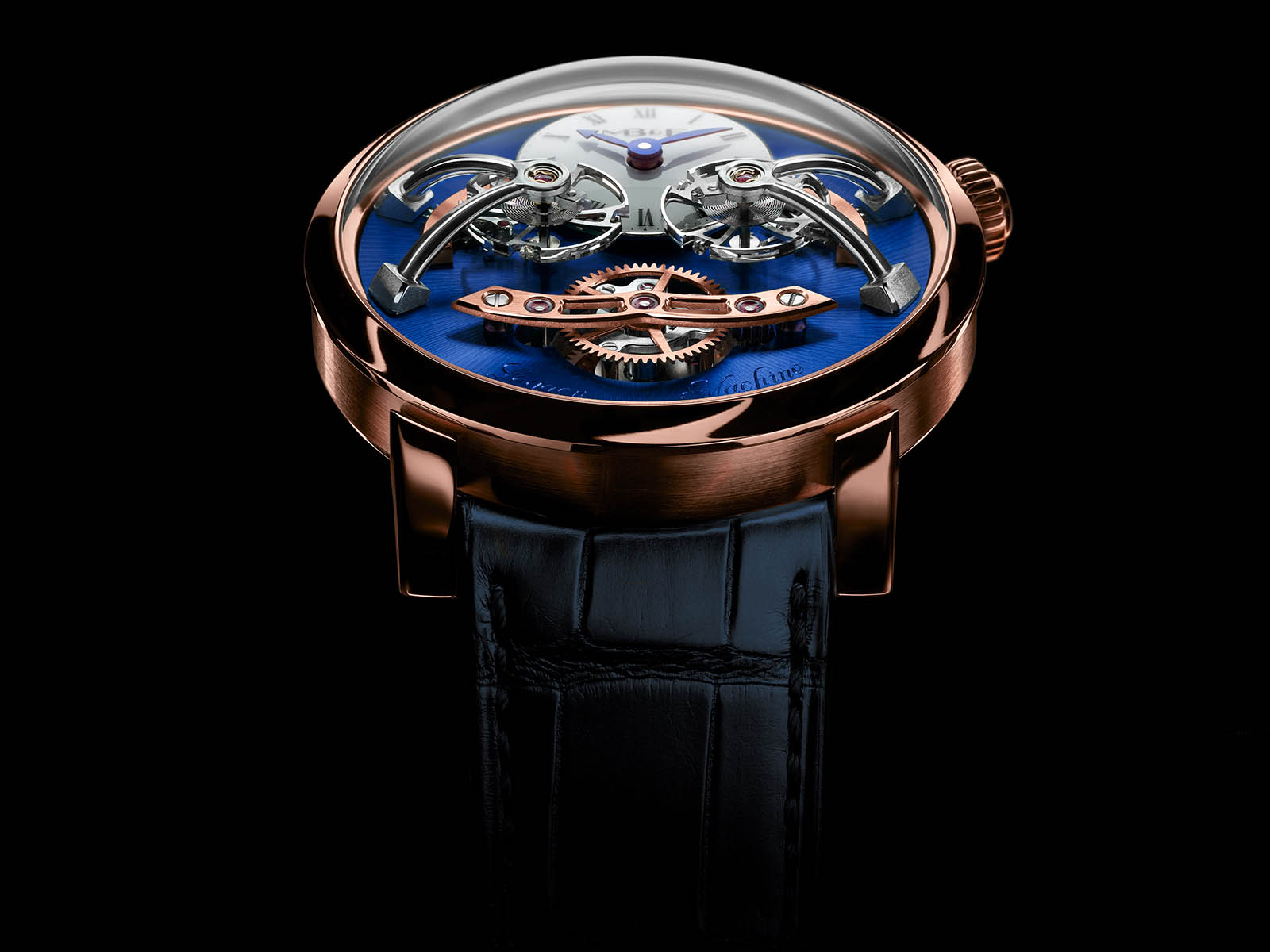 When you turn the back of the watch, you are welcomed with golden curves and big gears designed with great care. All pieces are polished and hand finished with Cotes de Genève patterns.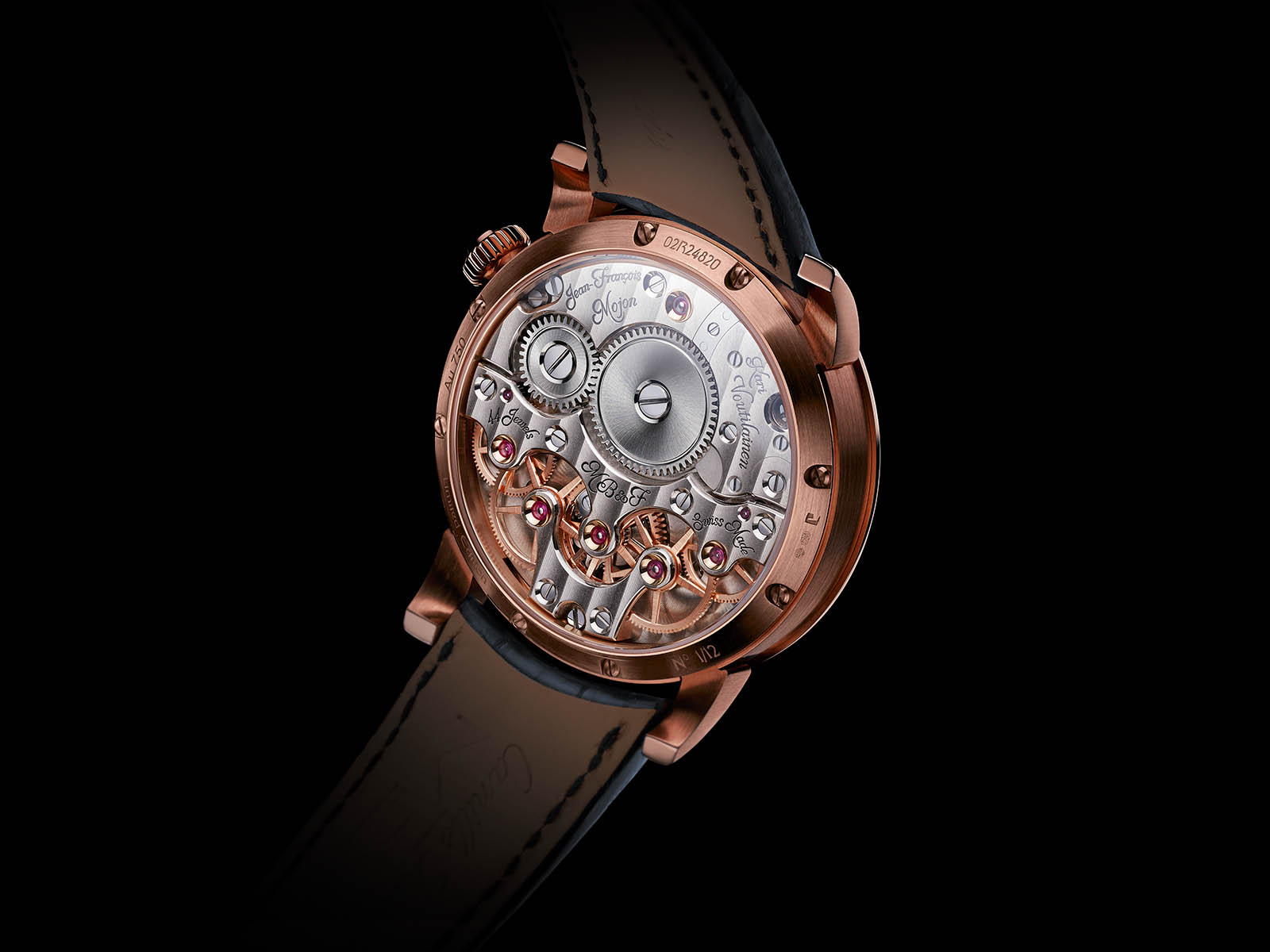 This 18K red gold and blue dial version of the Legacy Machine No.2 Collection, a long-term product line of MB&F, is limited to span of 12 units only.