Single hand astronomical watch: Lunascope. MeisterSinger; Sole choice of those who does not have an interest to count seconds. On the other hand, the brand is aware of the limitations of one hour hand for legibility; but with its dedicated work, MeisterSinger manages to overcome the problem.
Lunascope, which is inspired from the solar clocks from ancient ages, is the first astronomical watch of the brand. The brand takes care of the user's eye pleasure by devoting the top half of the dial completely to the moonphase indicator.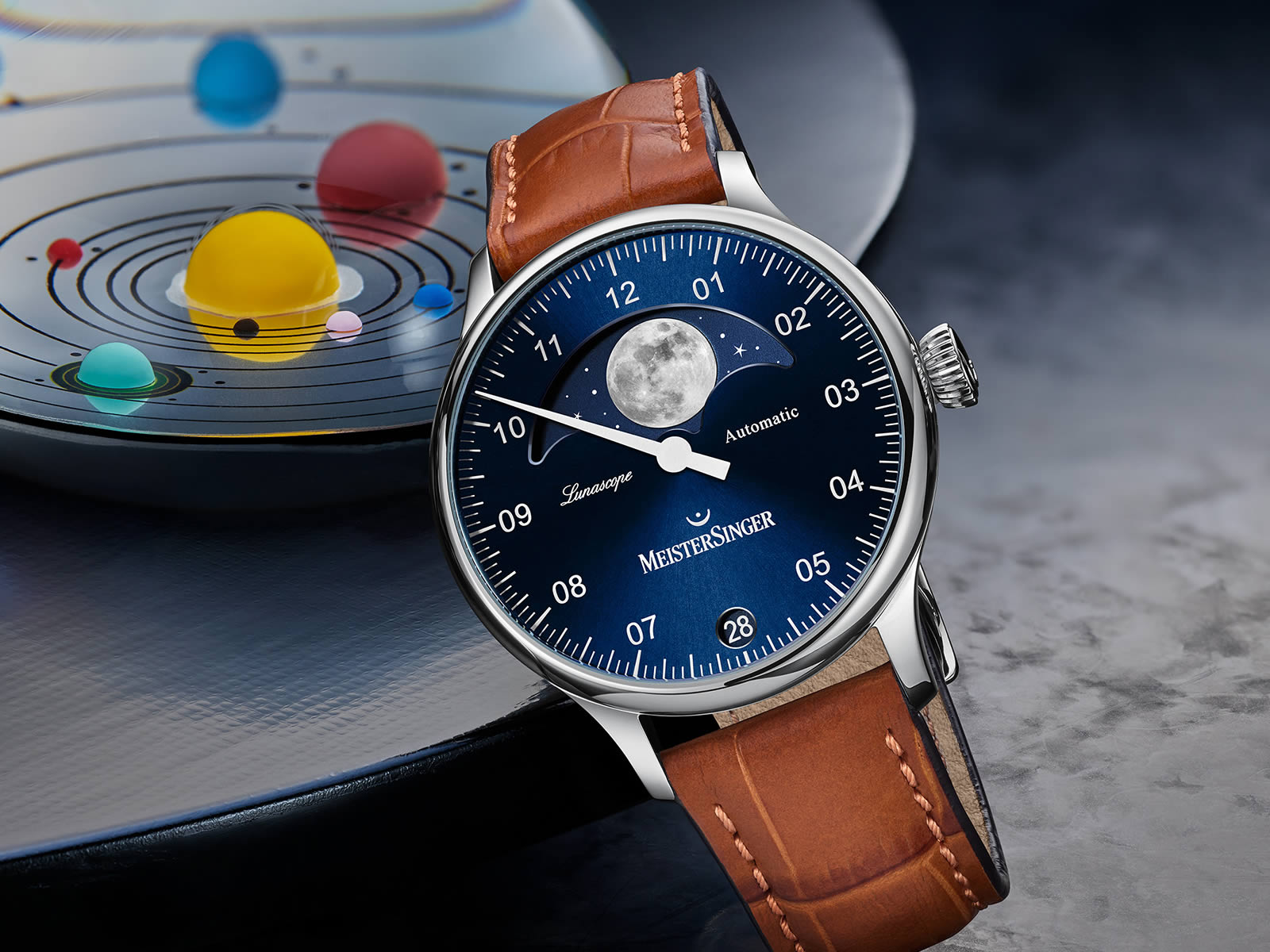 One period of the moon takes 29 days, 12 hours, 44 minutes and 2,9 seconds. A lot of watches rounds these numbers up to 29,5 days and it causes moonphase indicators to deviate 1 day in every 3 years. The special mechanism that is produced especially for MeisterSinger Lunascope, performs a much more accurate measurement therefore it requires an adjustement in every 128 years.
Lunascope measures 40 mm in diameter and offers blue and silver colored dials. The watch will hit the markets by April 2018.
Model : Lunascope
Mechanism : ETA 2836 MS-module, automatic; 38 hours of power reserve
Diameter : 40 mm
Case : Stainless steel, Transparent caseback with 6 screws, 50 meters of water resistance, Sapphire crystal glass
Alternatives : Silver and Blue