Contemporary, elegant and bold... The new Alpine Eagle collection is inspired by St. Moritz, the first watch designed by Karl-Friedrich Scheufele, co-president of Chopard.
At the age of 22, Karl-Friedrich Scheufele, who worked as an employee in his family's atelier, went to his father in 1980 and shared his first watch project. The first watch designed by Scheufele, St. Moritz, was both the first sports watch and the first stainless steel watch of the brand specialized in gold and diamond gold watches. Scheufele's design, which has achieved great success with a highly risky venture, has been Chopard's best-selling model for the next decade. Together with this success, Karl-Friedrich Scheufele became the 'co-president' of the brand.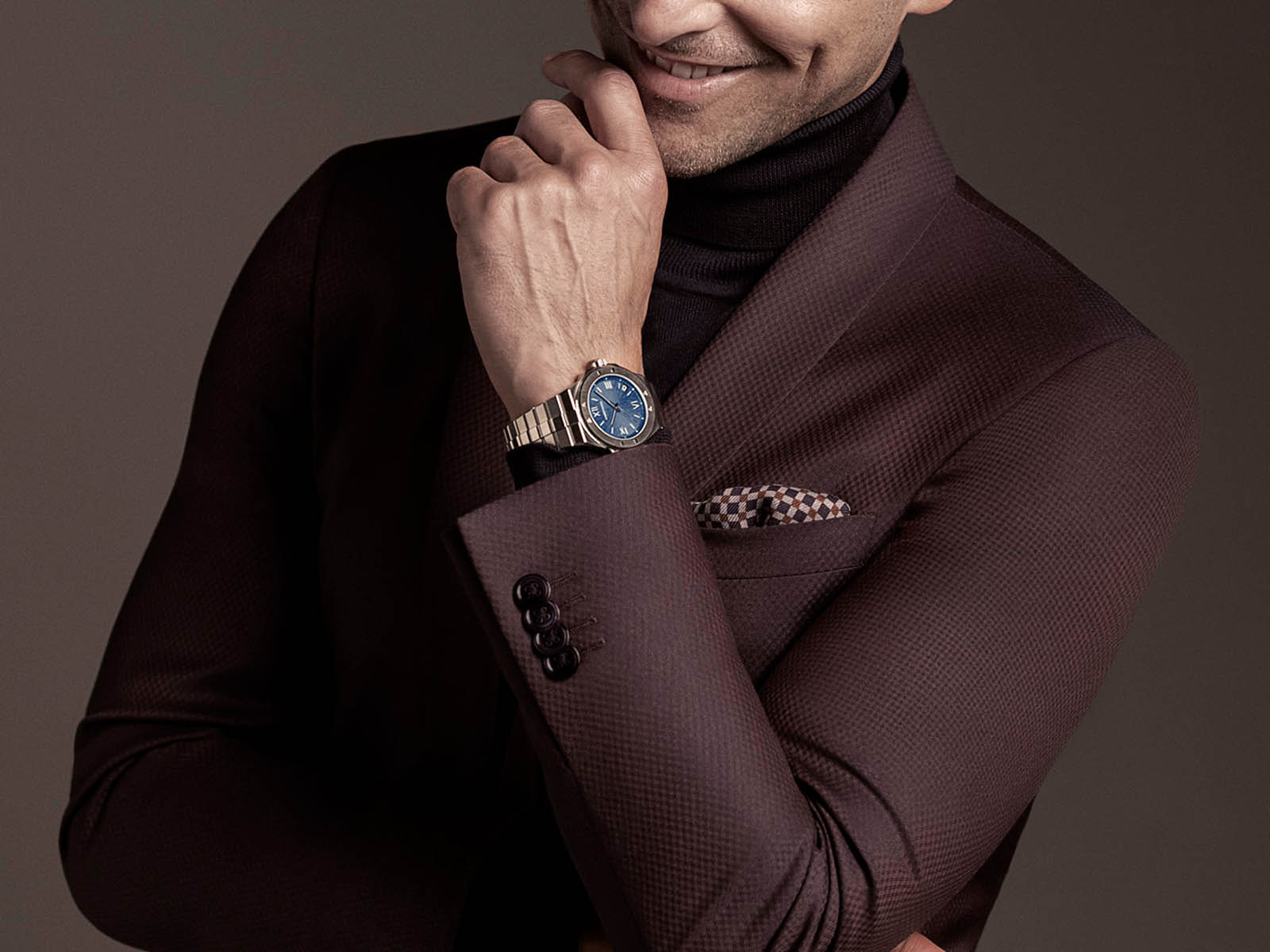 Karl-Friedrich Scheufele created his new Alpine Eagle collection, blending his creative power with his passion for the Alps and taking into account Louis Sullivan's "Form follows function" principle. Available with an integrated case and bracelet, the models offer an elegant and contemporary design that refers to both the Alpine eagle and the living spaces. Rock-like dials evoke an eagle's iris, hands reminiscent of a bird of prey, and cold steel reminiscent of glaciers.
For the Alpine Eagle collection, Chopard has developed a valuable material as rich as gold. This material, called 'Lucent Steel A223', is a type of steel that has three unique properties and is made by re-melting process. Lucent Steel A223, which is hypoallergenic, draws attention with similar features to surgical steel. On the other hand, this alloy with 223 Vickers hardness is 50 percent more resistant to abrasion than traditional steel. The development of steel alloy took about four years. The collection is available in two sizes: 41 and 36mm. The watches are resistant to water pressure up to 100 meters.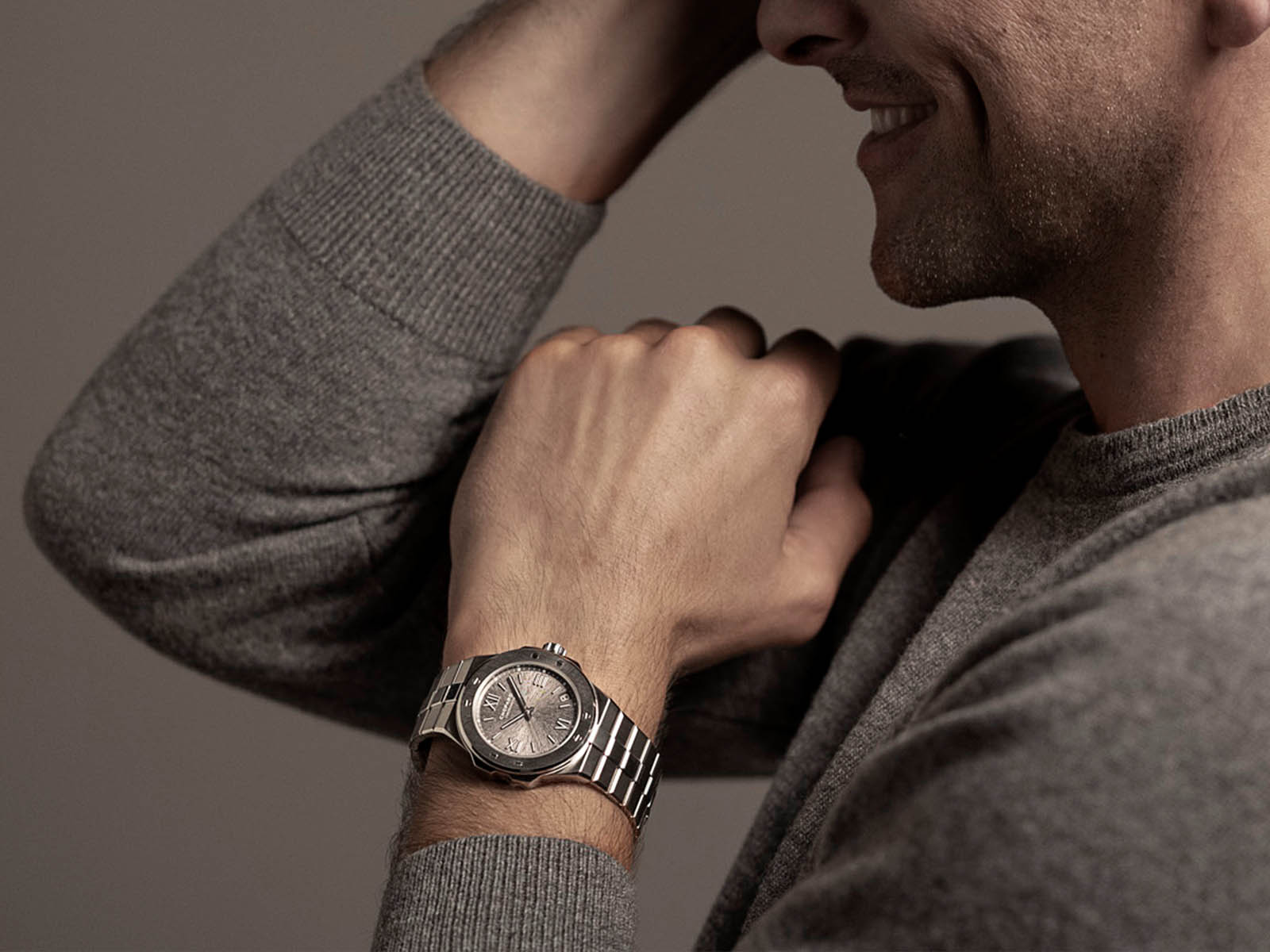 This new collection is brought to life by two different automatic mechanisms movements by Chopard. The Alpine Eagle 41mm is powered by the Caliber 01.01-C offering 60 hours of power while the 36mm version ticks with the Caliber 09.01-C, which offers 42 hours of power reserve. Let me add that the 09.01-C is one of the smallest COSC certified movements. Both movements can be viewed through the sapphire crystal case back.
The movement used in the Alpine Eagle collection, the components that make up the movement, the case and the bracelet of the watches are all produced under the brand's roof. The watches in the collection are distinguished by the dial colors, as well as the materials used in the case and the bracelet.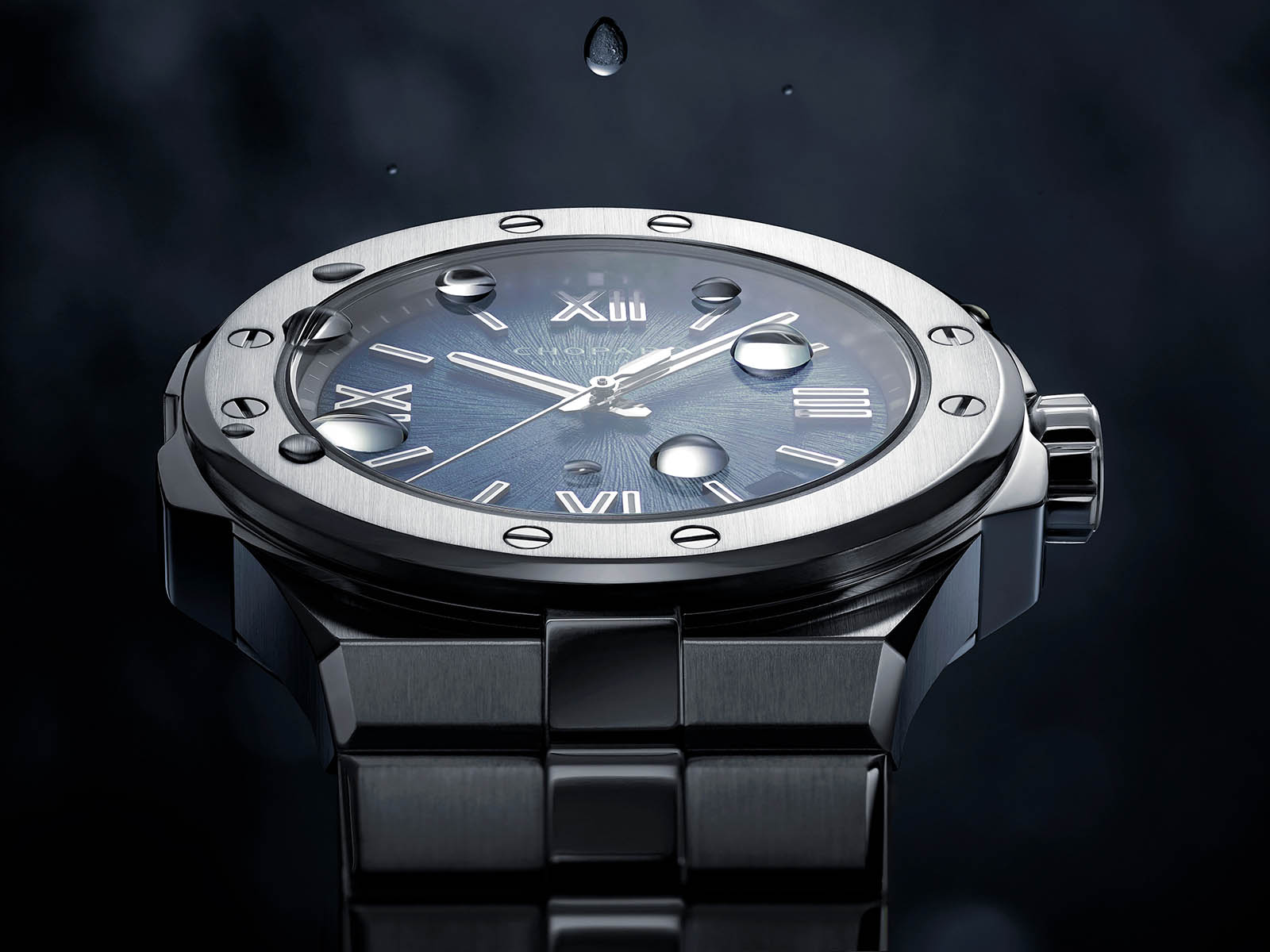 Chopard co-president Karl-Friedrich Scheufele is a founding member of the Eagle Wings Foundation. The environmental project aims to raise awareness of the importance, beauty, and fragility of Alpine biotopes and to notify people.