Ode to Joy, Immortal Beloved, Fidelio, Divine Spark... Nomos Glashütte respects Beethoven with its new quartet.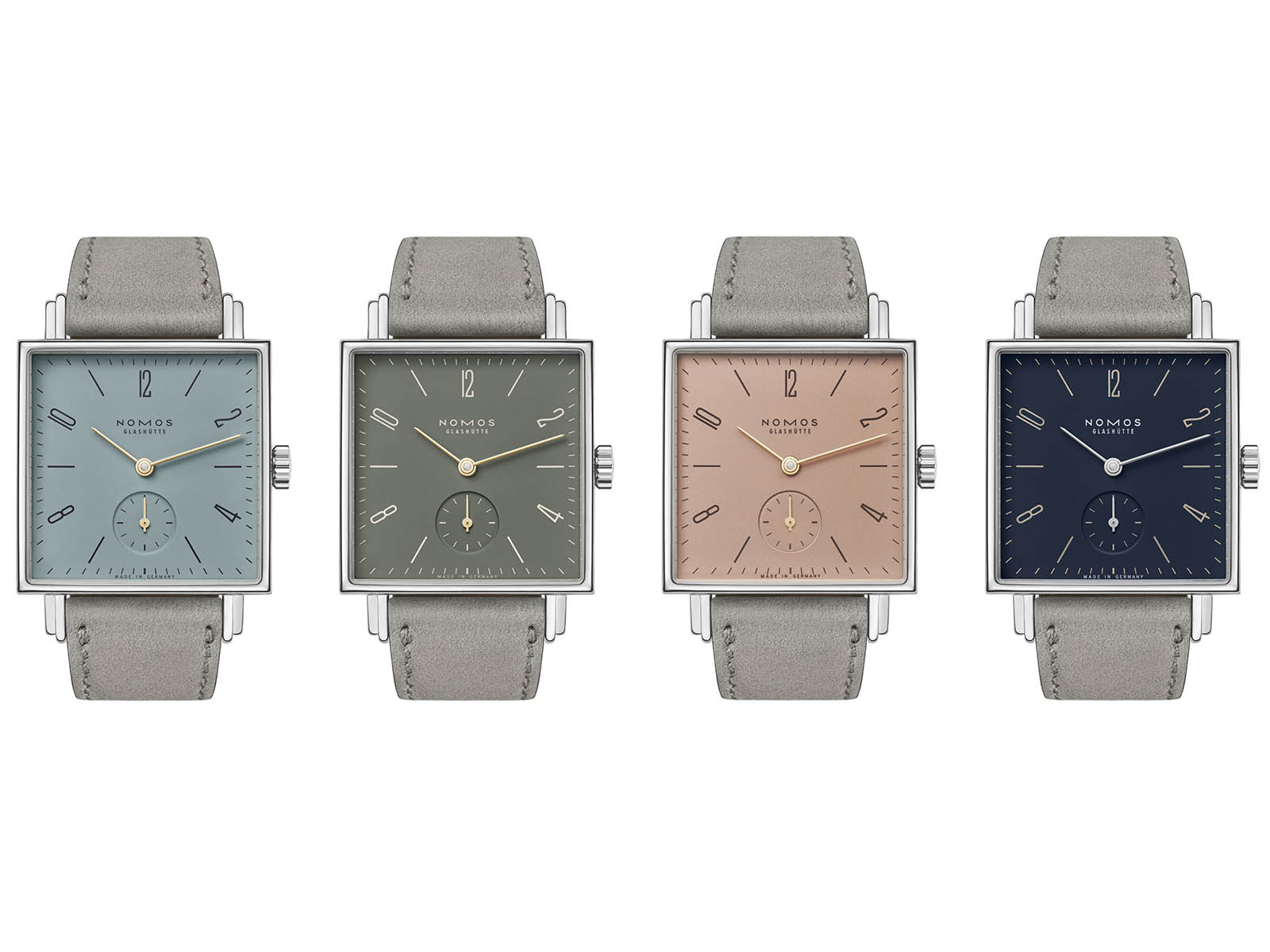 Confucius defines the music as the harmony between earth and sky. Music gives the spirit to the universe, the wing to the mind and the freedom to dream. This branch of art, which expresses emotions, thoughts, and images in a single or a polyphonic manner, is indispensable for both the human and the universe. The vibration of the matter creates sound and everything in the universe is in a state of vibration. For this reason, the harmonious music created by the sounds is considered to exist before humanity and will exist after humankind.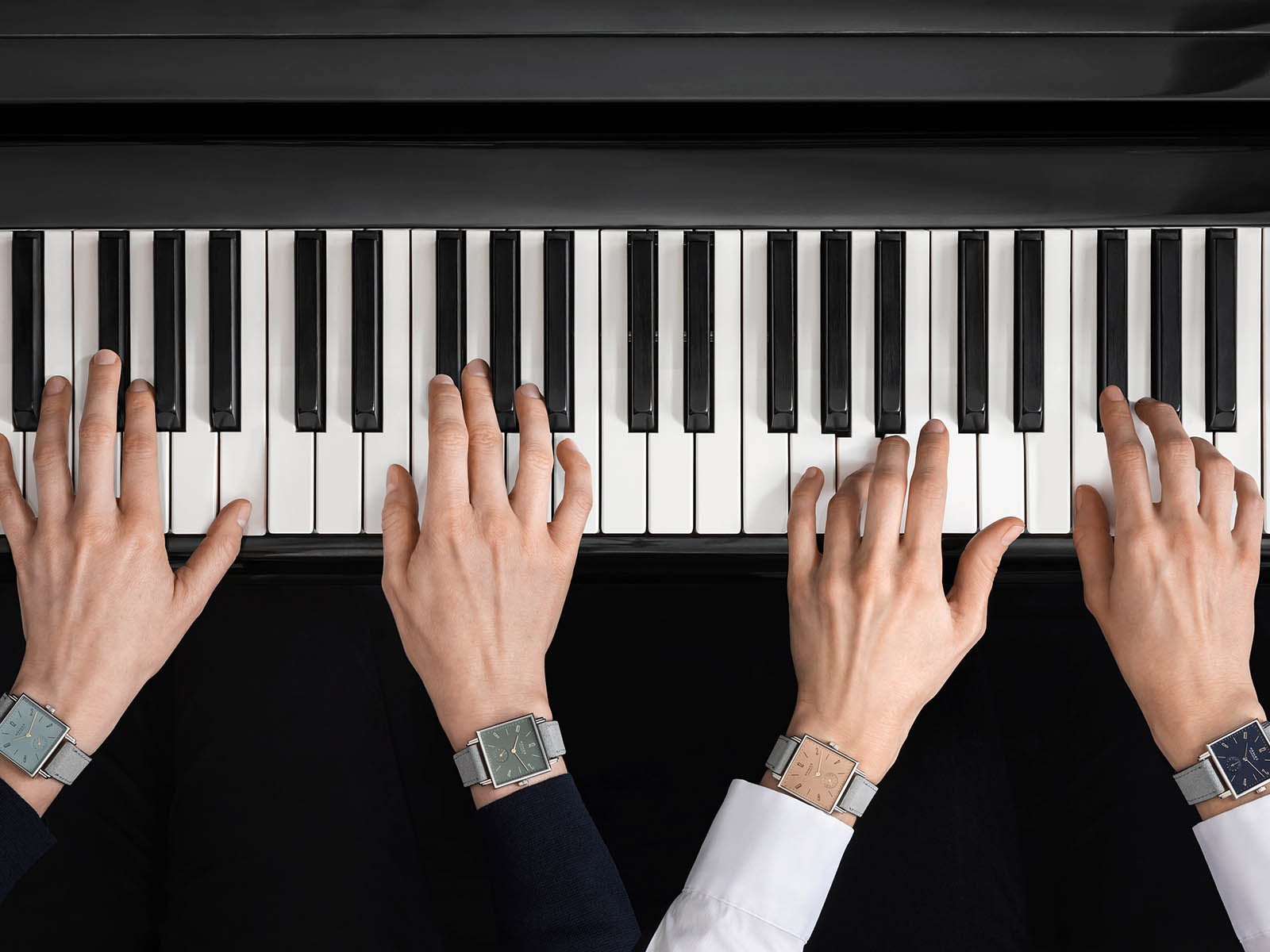 Music is such an endless sea... Nomos Glashütte dives into this sea and tributes to one of the great composers, Ludwig van Beethoven.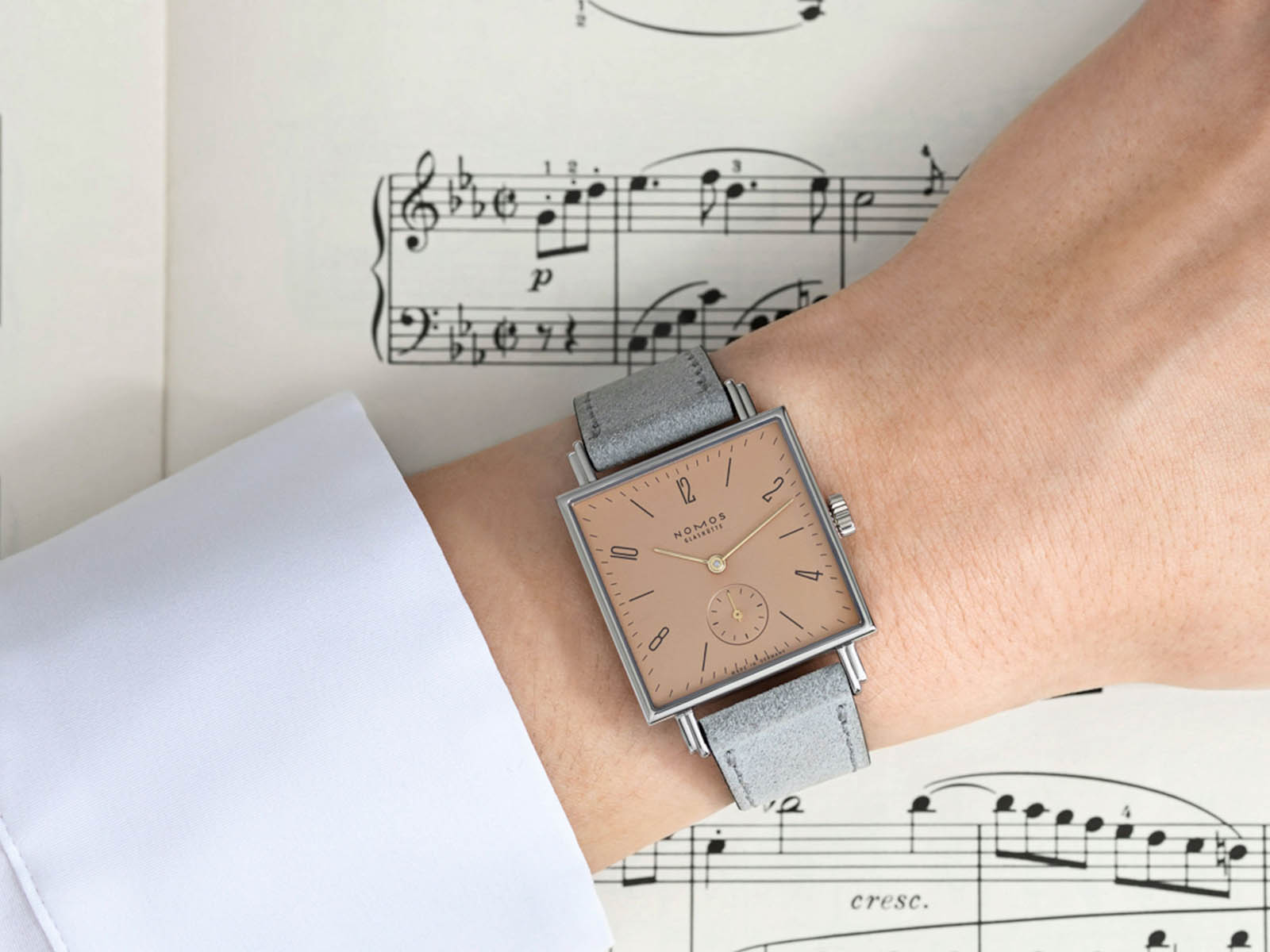 Nomos Glashütte Tetra is highly acclaimed by watch enthusiasts since its debut. Became one of the most recognized mechanical watches produced in Germany, Tetra was the perfect choice for this delicate task. The four new timepieces are distinguished by their dial colors. Copper for Tetra Götterfunken (Divine Spark - Ref. 444), olive green for Tetra Ode an die Freude (Ode to Joy - Ref. 446), turquoise for Tetra Unsterbliche Geliebte (Immortal Beloved - Ref. 448) and dark blue for Tetra Fidelio (Ref. 450).
Capturing the perfect harmony of a quartet, the new Tetra timepieces are named after the timeless classics of Beethoven, who is also from Germany like Nomos Glashütte. Music lovers will celebrate the 250th birthday of the famous composer in winter this year. In the meantime, the town of Glashütte will celebrate its 175th anniversary in watchmaking.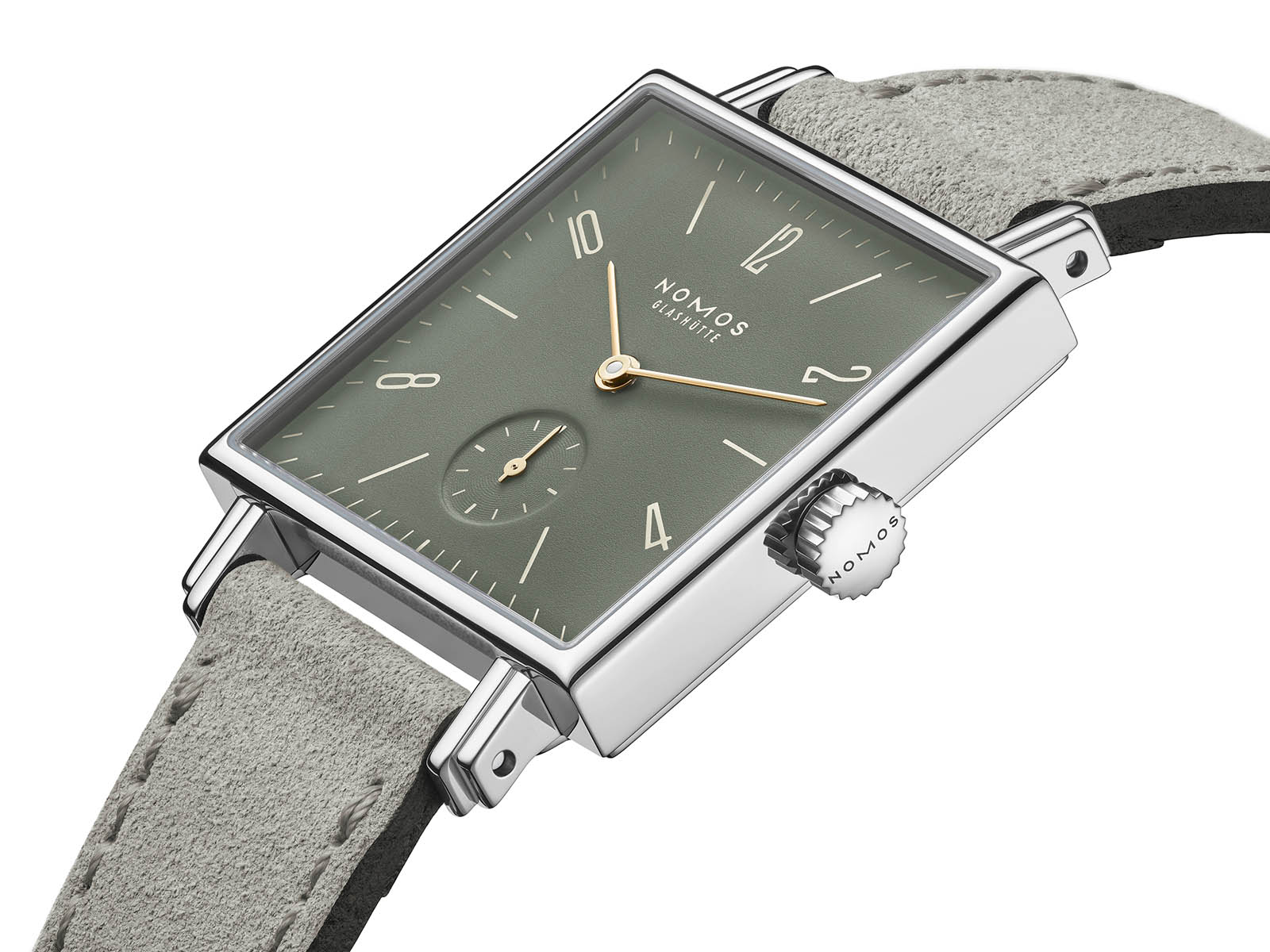 The Nomos Glashütte Tetra collection comes in a stainless steel case measuring 29.5 x 29.5mm. The square cases are equipped with transparent case backs and are water-resistant to 30 meters.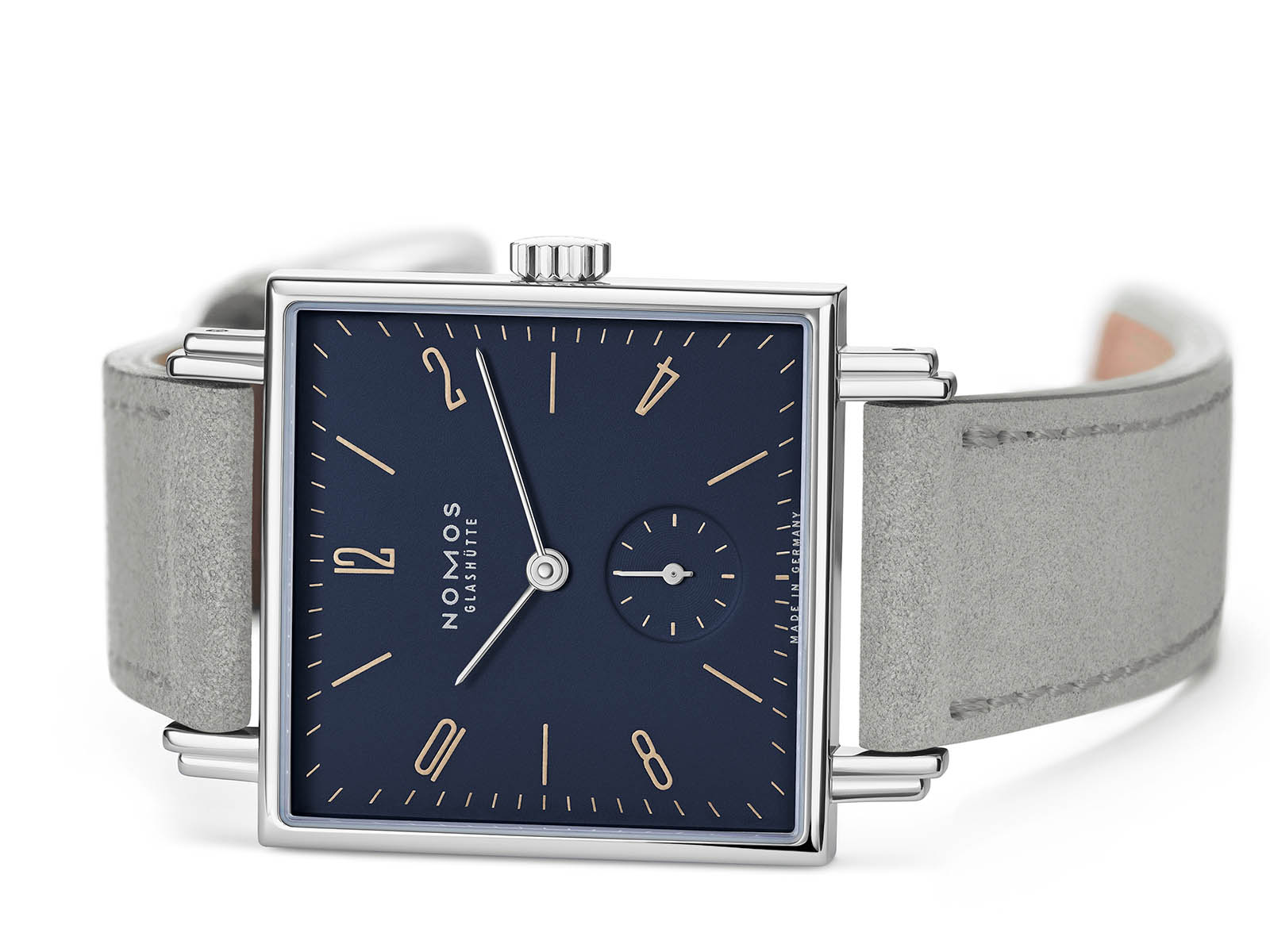 The new Tetras beat with the fully manufacture self-winding movement Caliber Alpha, which provides a 43-hour power reserve when fully wound.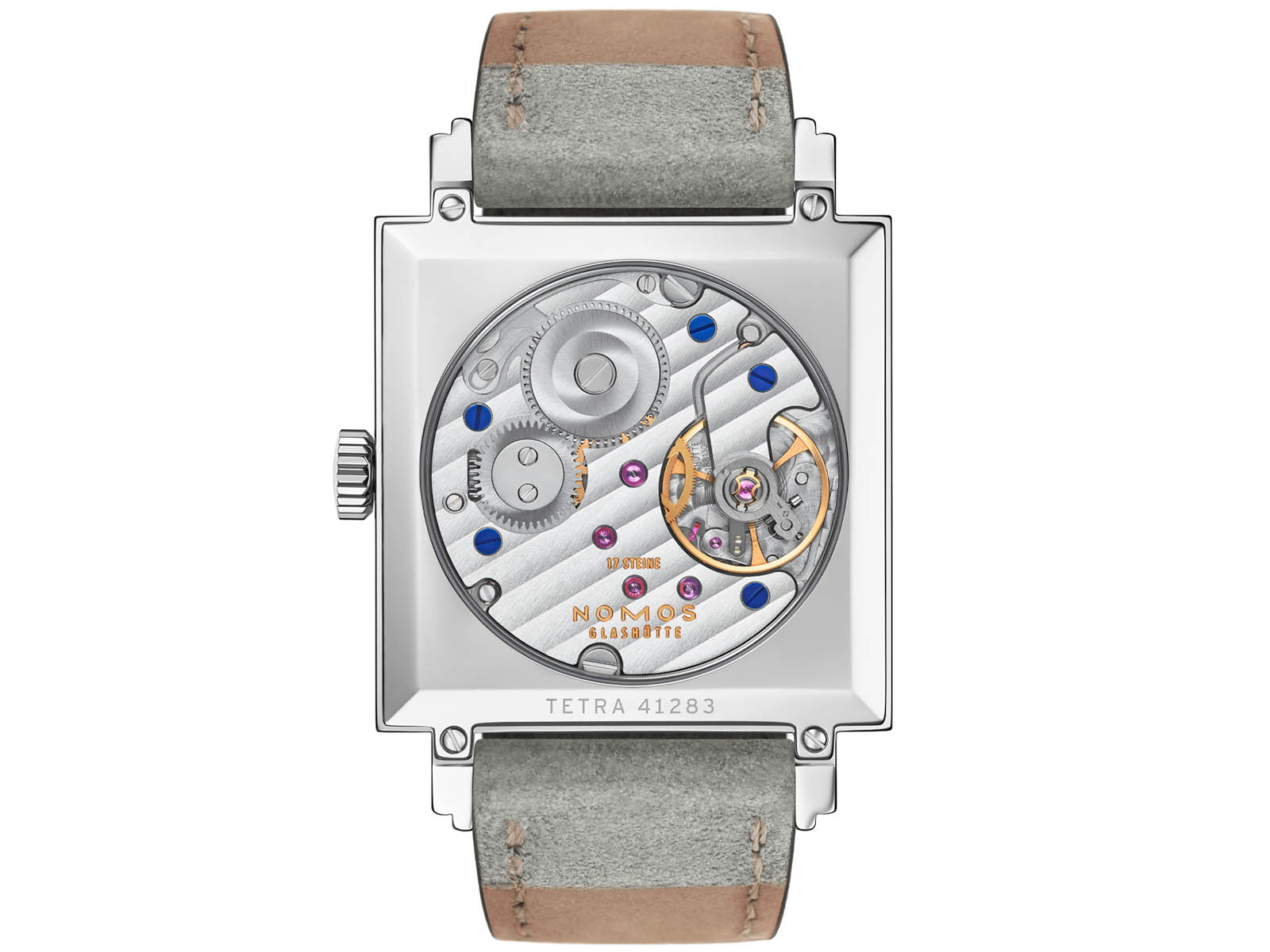 Within the new Tetra Symphony Collection, which stays loyal to the design codes of Bauhaus and Nomos Glashütte, the dark blue dial Tetra Fidelio displays the time with rhodium-plated hands while the others are equipped with gold accents.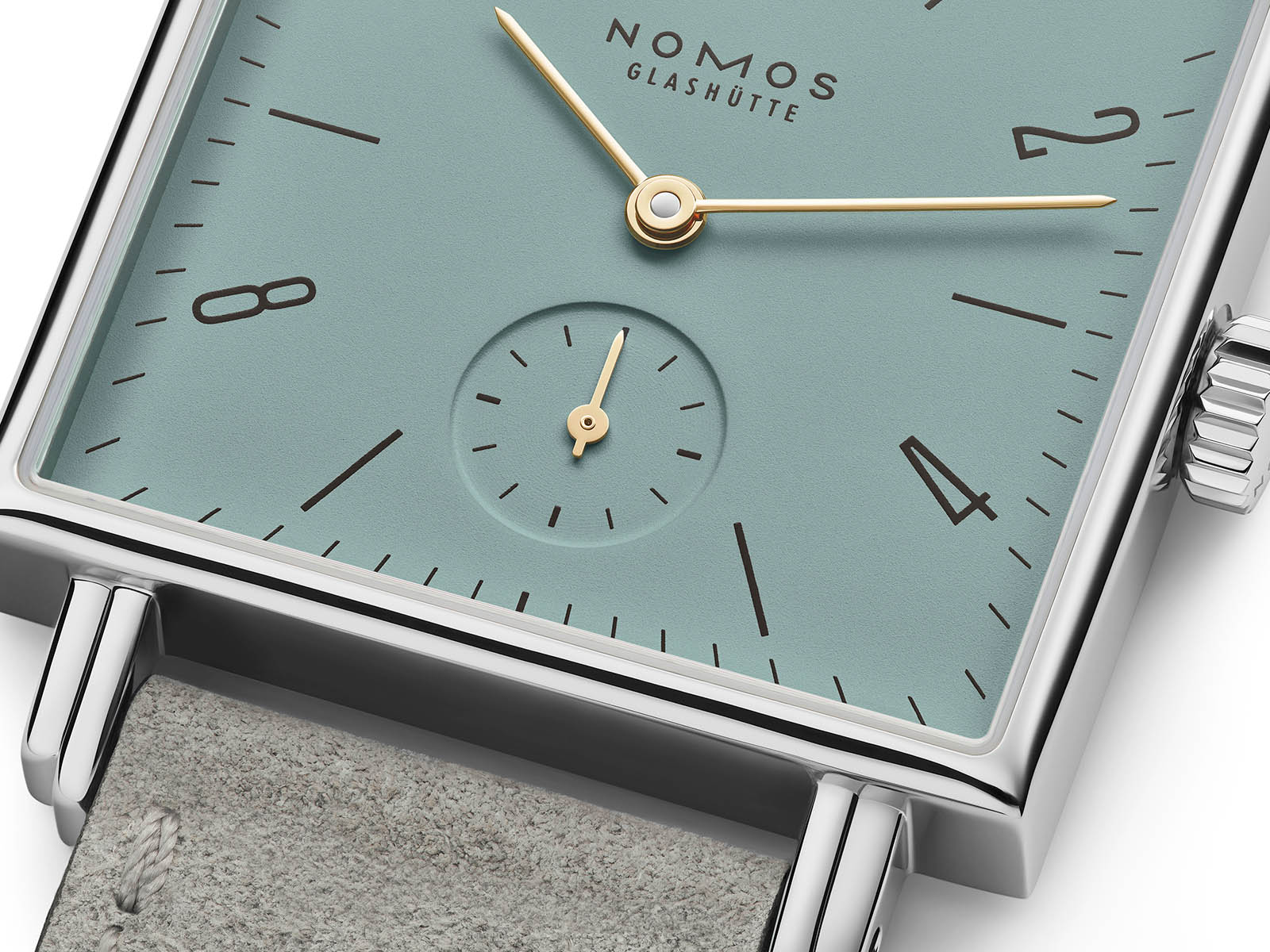 A gray velour leather strap complements the new Tetra timepieces that have been awarded 150 different prizes regarding their quality, artisanship, and design.