The first Quartz watch, the first titanium case dive watch, the first chronograph-function analog Quartz watch... The firsts of the Japanese brand Seiko, which dragged the Swiss watch industry to the brink of bankruptcy, are the types that every watch and technology enthusiast should know.
Seiko's story goes back to 1881, when entrepreneur Kintaro Hattori, who was just 22 years old at the time, opened a boutique in central Tokyo and started selling and servicing watches. Fitting many firsts and innovations in 139 years, the brand continues to test the limits of technology through watchmaking.
1969 - World's First Quartz Watch "Seiko Quartz Astron"
The world's first Quartz watch, Seiko Quartz Astron, was introduced in Tokyo on December 25, 1969. Quartz, which has only and only 5 seconds deviation per month, was 100 times more accurate than any other watch and worked 250 times longer than the best mechanical watch throughout the year. Thus, the Quartz revolution started. A Japanese brand would almost destroy the mechanical watchmaking, dominated by the Swiss.
1973 - World's first 6-digit LCD Quartz Watch Cal. 0614
This electronic watch was the first to use a 6-digit liquid crystal display to show time. This groundbreaking Cal. 0614 movement that could continuously display hours, minutes and seconds on the field-effective liquid crystal display. Cal. 0614 attracted great attention when it was released in October 1973. The internally developed LCD lasted about 50,000 hours and had enough contrast for optimal legibility. One lamp provided adequate light to read the numbers on the screen, even in the dark.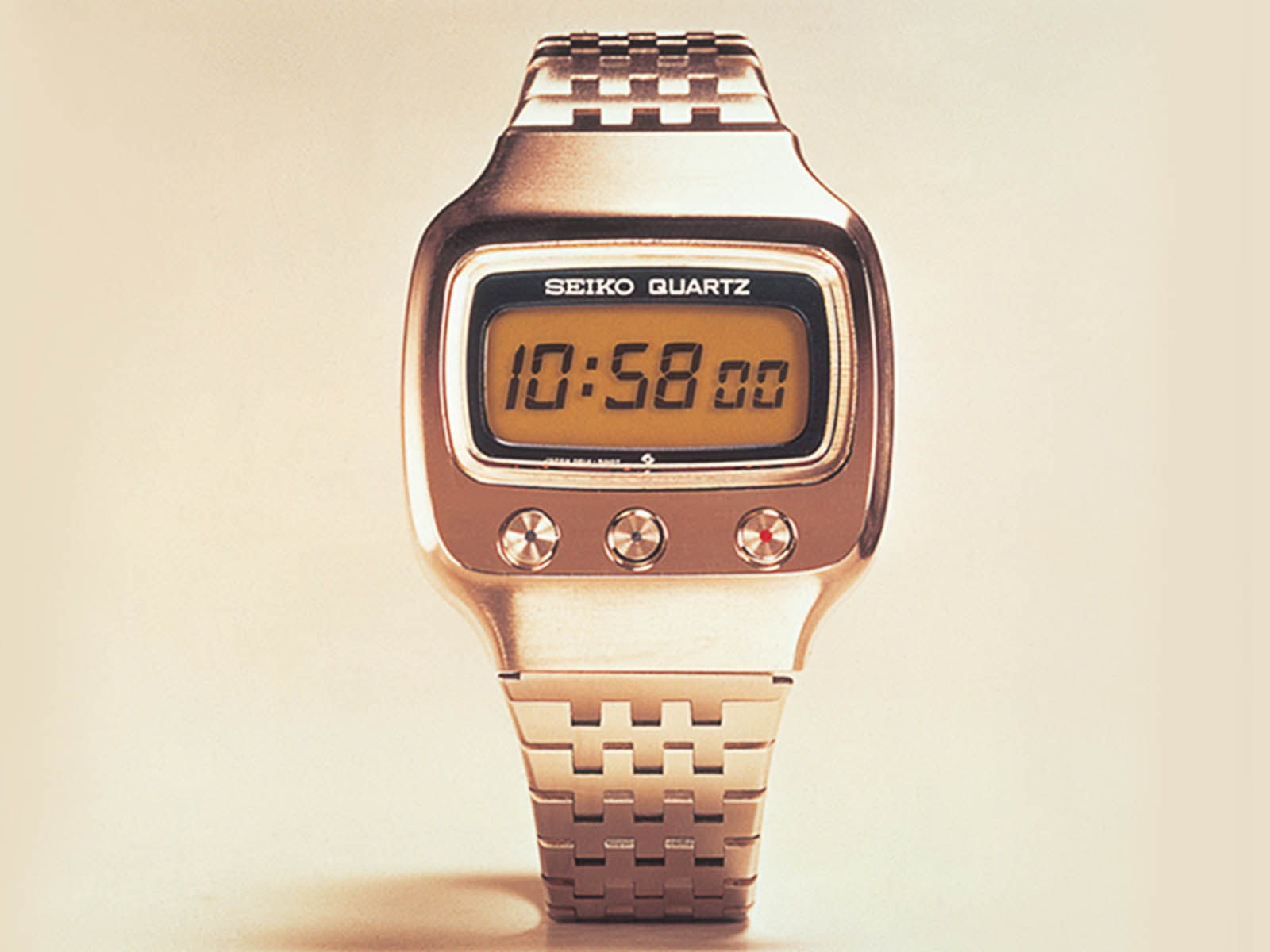 1975 - First Multifunctional Digital Clock Cal. 0634
Seiko launched the world's first digital Quartz watch with chronograph function, Cal. 0634 in 1975. It was able to record up to 1/10 of a second and had a lap time function. Thanks to the light inside, it could be easily read in the dark. Cal. 0634 created a high-end digital watch market thanks to the intense interest it has achieved.
1975 - First Titanium Case Professional Dive Watch - Professional Diver's 600m
Seiko engineers received a letter from a professional diver in Hiroshima province in 1968. The letter was about the difficulties faced by divers plunging to a depth of 350 meters. The brand has accepted this as a challenge. After seven years of research, the world's first titanium case dive watch was introduced: Professional Diver's 600m. The titanium case depth-resistant watch has created a new standard.
1983 - First Quartz Clock with Chronograph Function
The dominance of Seiko's Quartz technology and mechanical chronograph came together with the introduction of the world's first analog quartz chronograph. The famous Italian car designer Giorgetto Giugiaro designed the model, which can measure the elapsed time up to 1/20 second.
1986 - World's First Ceramic Outer Layer 1000m Dive Hour - Diver's 1000m
The world's first ceramic outer layer watch, Diver's 1000m, also belongs to the Japanese brand. Corrosion-resistant, lightweight titanium case made Diver's 1000m withstand depths.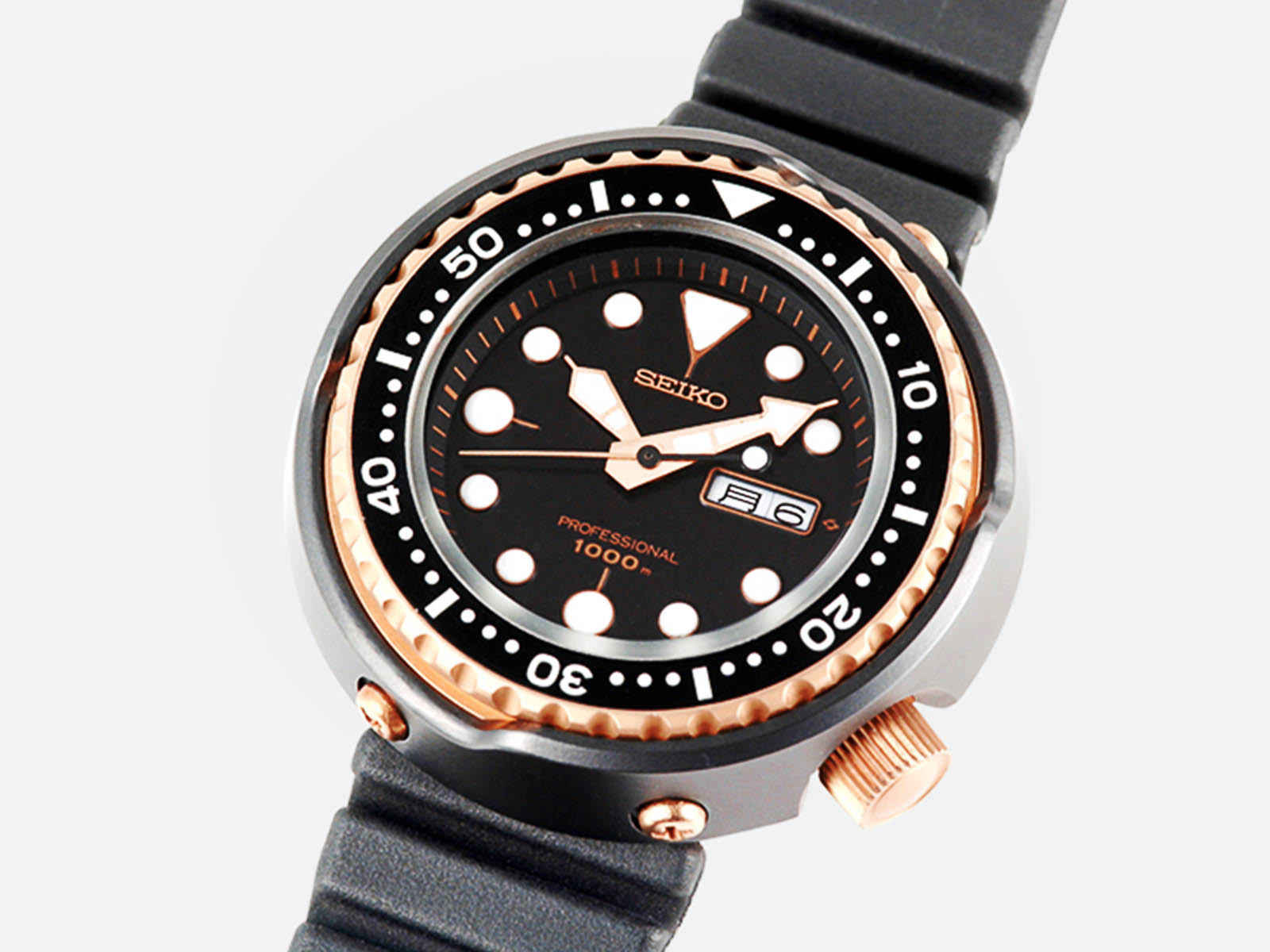 1988 - World's First "A.G.S" (Kinetic) Watch Cal. 7M22
Seiko, who started to work on technology that does not require battery replacement after quartz, introduced the first solar-powered in 1977, and manual-winding energy generator watch in 1986. When the calendars showed 1988, there was a breaking point: Seiko Kinetic, the rotor movement, which charged the Quartz mechanism with electricity by the user's movement, was introduced.
1990 - The World's First Computerized Dive Meter with Depth Gauge "Scubamaster" Cal. M726
Seiko's knowledge in electronic watchmaking and experience in diving watches helped the brand to create the Scubamaster model with water and depth sensors, showing vital information for divers such as diving time and depth.
1999 - Spring Drive
Spring Drive technology is completely exclusive to Seiko. The traditional escapement has been replaced by a completely new regulator that provides a quiet and soft glide of the hands and 1 second per day accuracy in Spring Drive.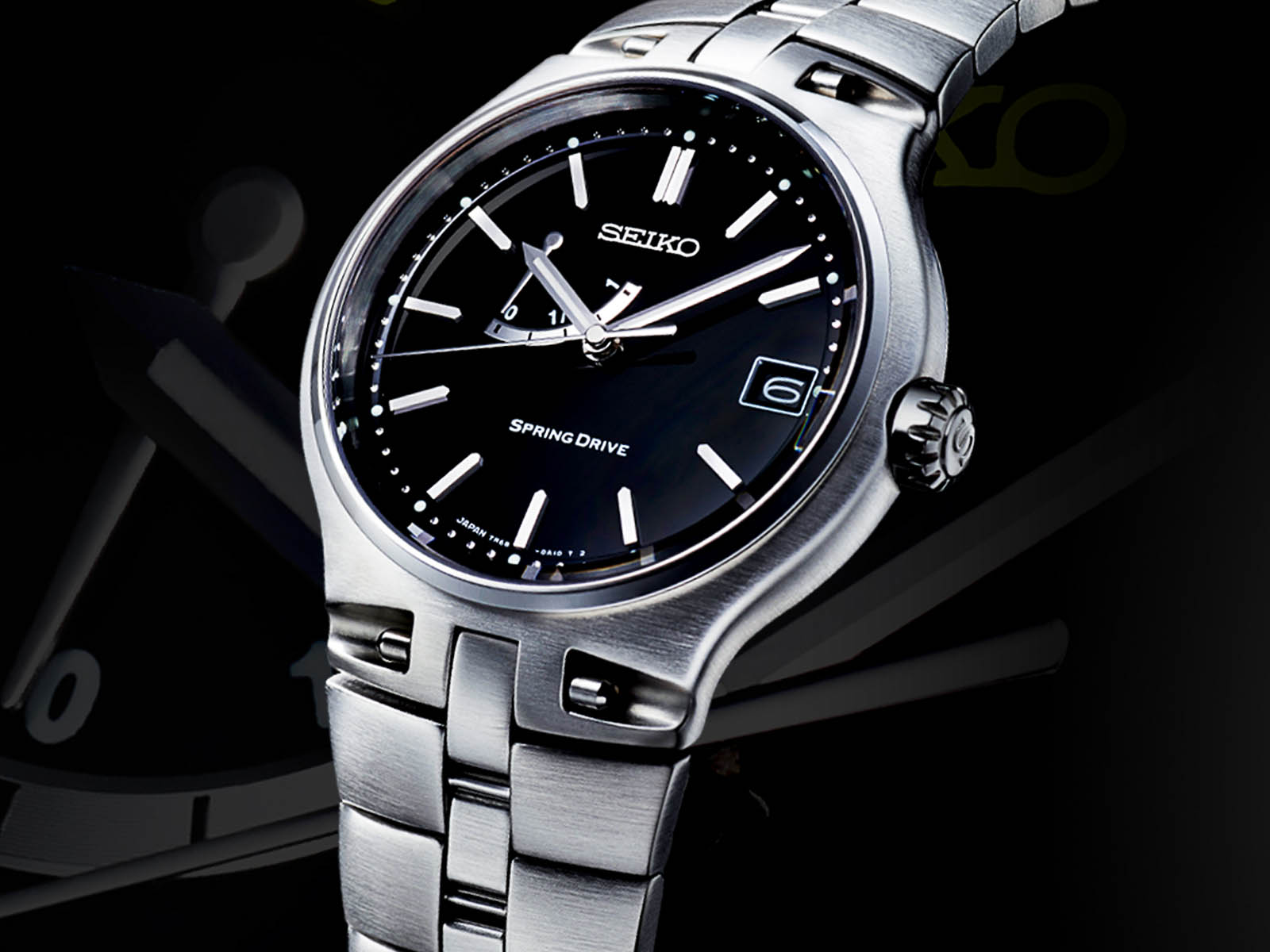 2005 - World's Top Three (Japanese, German, American) Radio Waved Analog Solar Clock
Seiko commercialized the solar-powered radio-controlled analog watch, the first of its kind, capable of receiving the standard wave of three countries.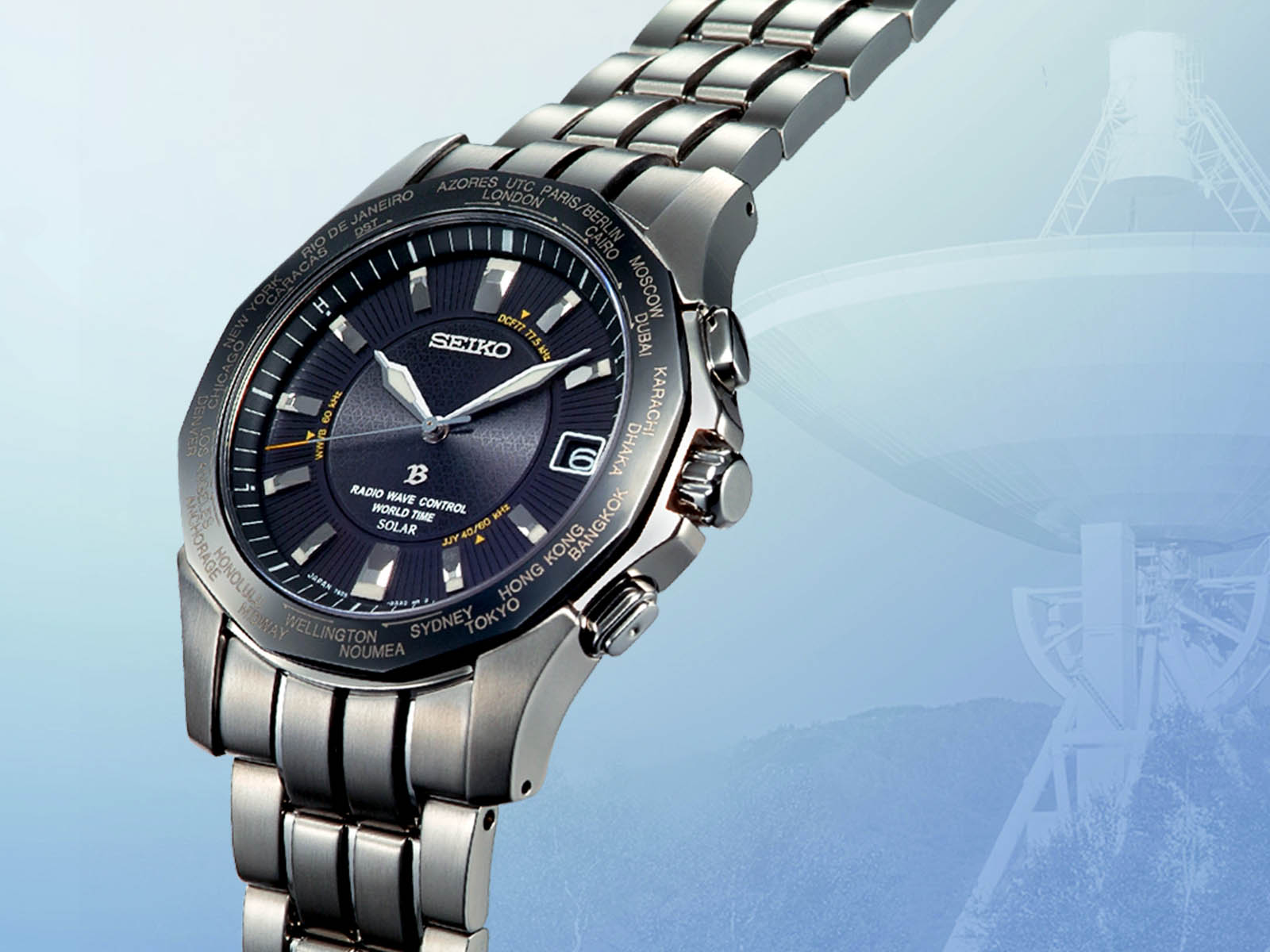 2012 - World's First GPS Solar Clock - Seiko Astron GPS Solar
Seiko Astron GPS Solar can receive GPS signals, define time zone, time and date data using the global network of GPS satellites. This watch, which recognizes all 39 time zones in the world, adds a new dimension to watchmaking like its first Quartz predecessor.