Would you like to become a member of a special community and experience horology in every field, including design, complication, and handcrafts? Well, come on in...
Vacheron Constantin is one of the oldest luxury watchmakers in the world. Founded in September 1755 by the 24-year-old watchmaker Jean-Marc Vacheron, the brand survived the French Revolution, two world wars, the Great Depression and a quartz crisis. One of the first known complication movements in history came from the hands of the Vacheron family as well. In the 1790s, the workshop displayed day and date as well as time on a small wall clock with a carved dial. Although wall clocks were very common during that period, it was very, very difficult to find one with calendar features.
When it comes to Vacheron Constantin, it's easy to increase the number of such examples. The reputation of the brand that produced many complicated watches until the 20th century and was also very successful in decorating these watches, had already exceeded the borders. One of the important customers of Vacheron Constantin, who received orders from private collectors, was King of Egypt Fuad I and his son Farouk. Let us add that it took five years to develop Farouk's exclusive timepiece that had 14 complications and consisted of 820 pieces.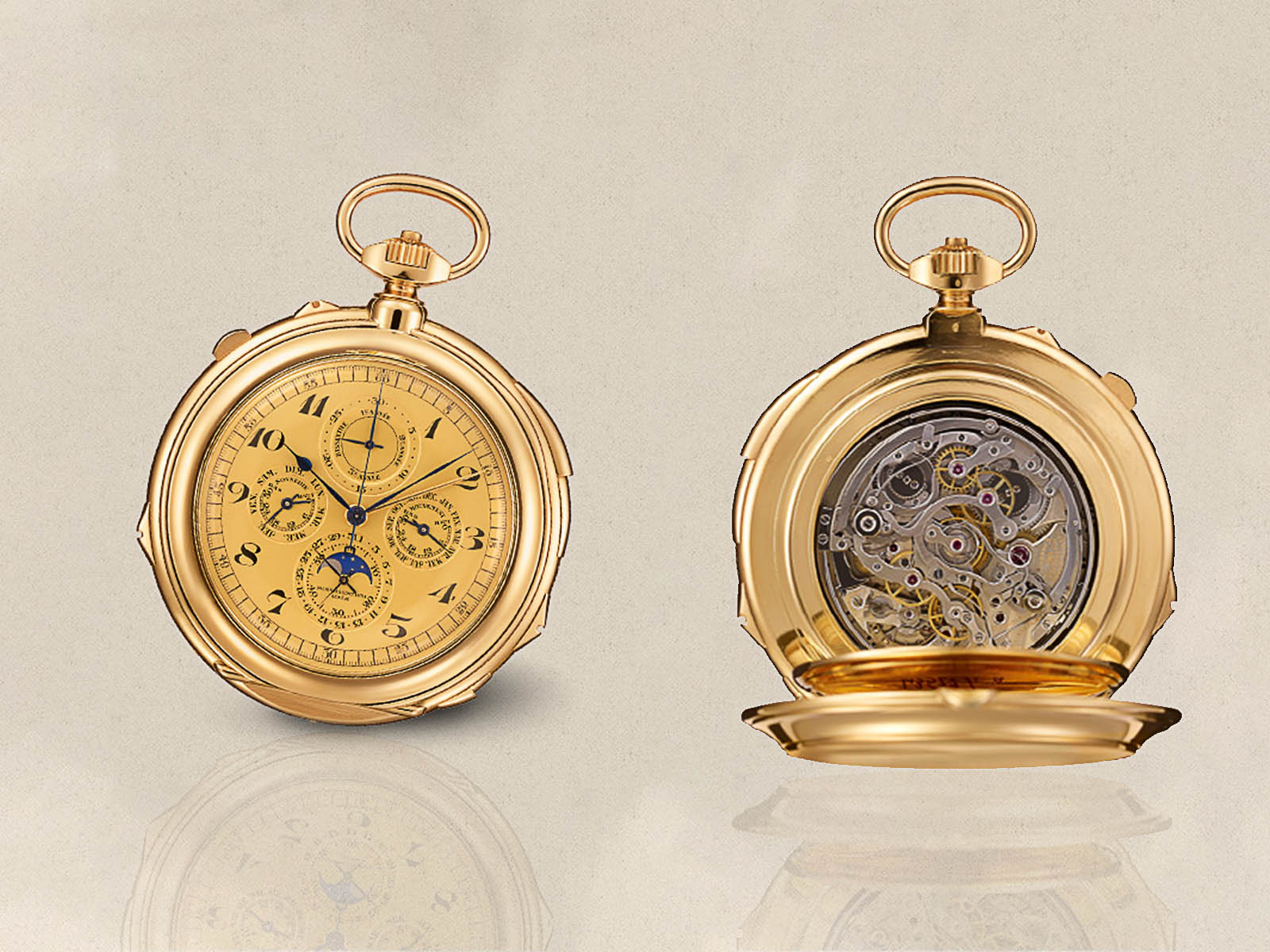 Speaking of the brand's success on complications, it would not be fair if we do not mention the Tour de I'Ile, which was issued to celebrate the brand's 250th anniversary in 2005 with a limited production of 7 units only. There were 16 complications in this watch. The brand raised the bar with the Ref.57260 in 2015 with 57 complications making it the world's most complicated watch ever as well as proving how talented Vacheron was at pushing boundaries.
Vacheron Constantin's success is not limited to movements only. The brand's cases and dials are breathtaking with both creativity and excellent workmanship. When you take a look at the enameled map of Italy at Vacheron's pocket watch with a yellow gold case dated 2015, you will understand what I mean.
The designs of the watches are as impressive as the miniature painting and enamel work. In the 1940s and 50s, the brand's attention was paid to the design of wristwatches. In addition to that, according to the auction house Christie's information, it is possible to find a vintage Vacheron from the mid-20th century for under $ 15,000.