Please welcome the Deep Space Resonance Prototype by Vianney Halter, one of the geniuses of horology. Yes, the mentioned watch is still a prototype, and there are many things to work on, but even in this state, it is breathtaking.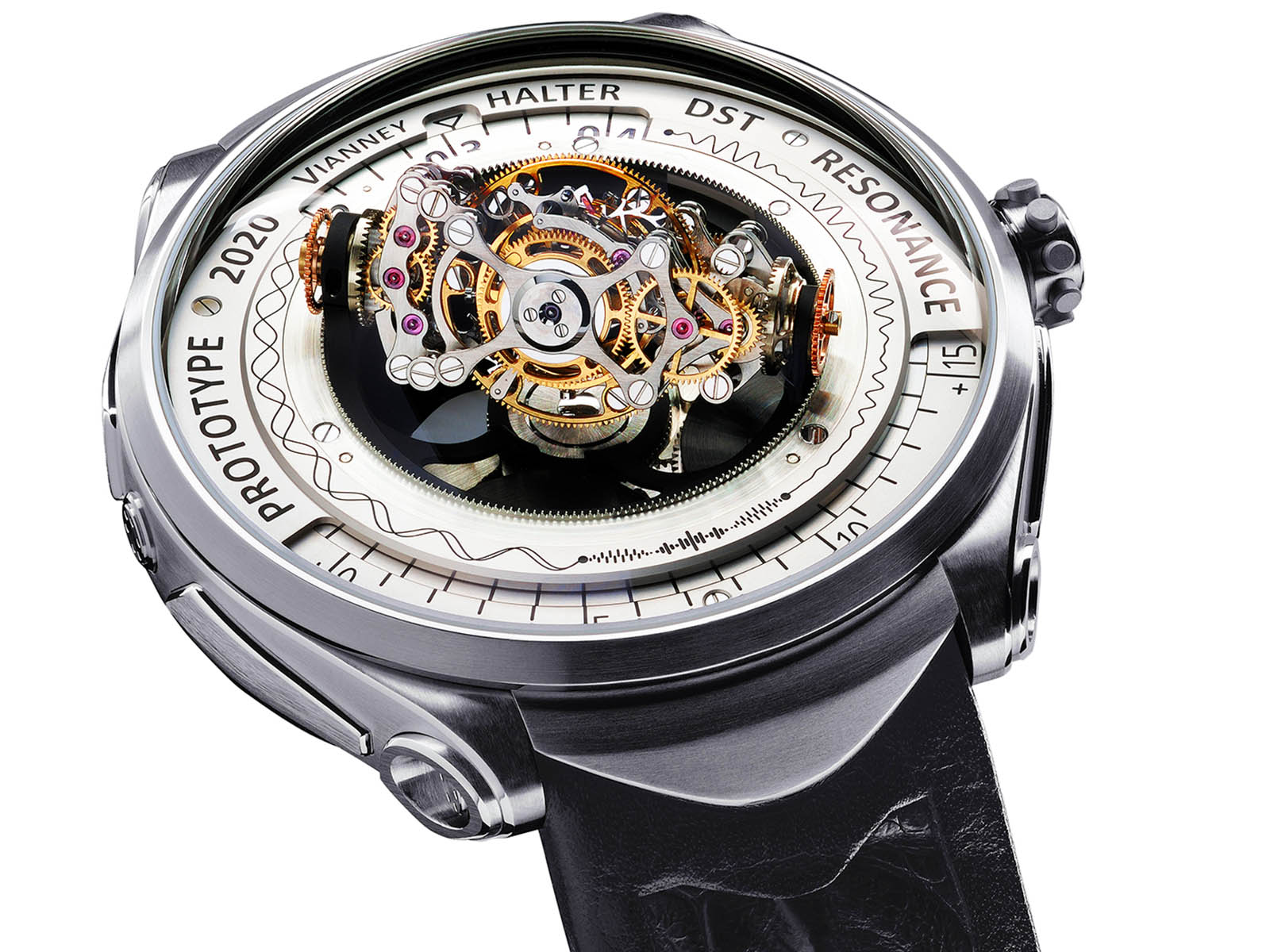 Acoustic resonance is a phenomenon in which an acoustic system amplifies sound waves whose frequency matches one of its own natural frequencies of vibration (its resonance frequencies). In other words, if objects vibrating at different frequencies are located in the same environment, they will start to vibrate at the same frequency after a while.
Let's do a simple experiment. Materials needed: Two aluminum beverage cans, one metal tray, several metronomes. We arrange the metronomes on the table and set them up to oscillate at a different frequency. Then we place this tray on the beverage cans that are parallel to each other. The aim here is to disconnect the table from the ground as much as possible and to enable the metronomes to resonate. Otherwise, the metronomes become part of the plane they touch, trying to resonate with a much larger mass. You can check the video below for details;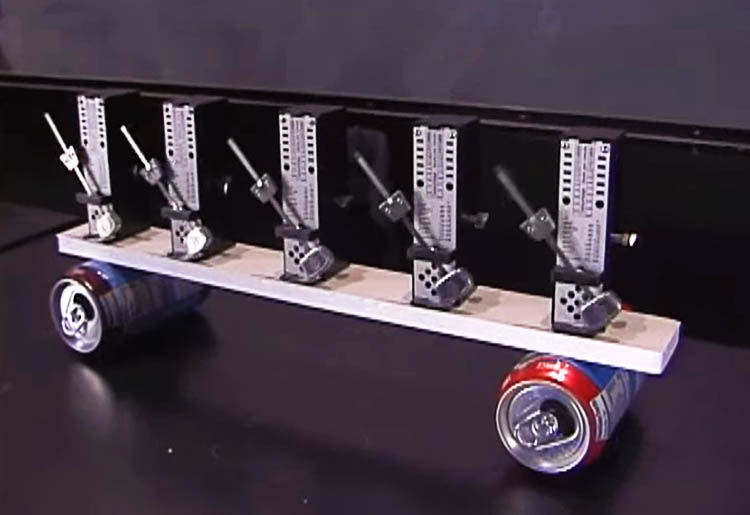 Video by Harvard Natural Sciences Lecture Demonstrations
Well, what does this phenomenon have to do with watches? At this point, one of the geniuses of modern horology, Vianney Halter, introduces the Deep Space Resonance Prototype. Apart from the difficulty of adapting acoustic resonance shown in the video to a watch movement, it is very hard even to imagine the existence of such a watch operating with this principle. Seeing a caliber equipped with that feature today is extraordinarily exciting.
Vianney Barbell Deep Space Resonance Prototype with a 46mm diameter titanium case is one of the rarest examples of innovative horology. Despite the bulging appearance of its unusual caliber, the overall thickness remains at only 10mm (overall thickness is 20mm with the curved sapphire crystal). The watch seems to have blended high technology with a sporty design approach.
The hour indicator is at 12 o'clock on the dial, which is inspired by the Vernier caliper. The minute indicator is at the bottom of the dial. The Caliber VH 113, beating inside the model, operates at a frequency of 3Hz (21600vph) and offers 65 hours of power reserve when fully wound.
There are two balances at the heart of Deep Space Resonance. This binary system resonates from the moment it starts operating while compensating for each other's mistakes and enhancing the overall timekeeping capability of the watch at the same time. The Tourbillon cage, which completes one full rotation in 60 seconds, also features two balance springs oscillating in different directions.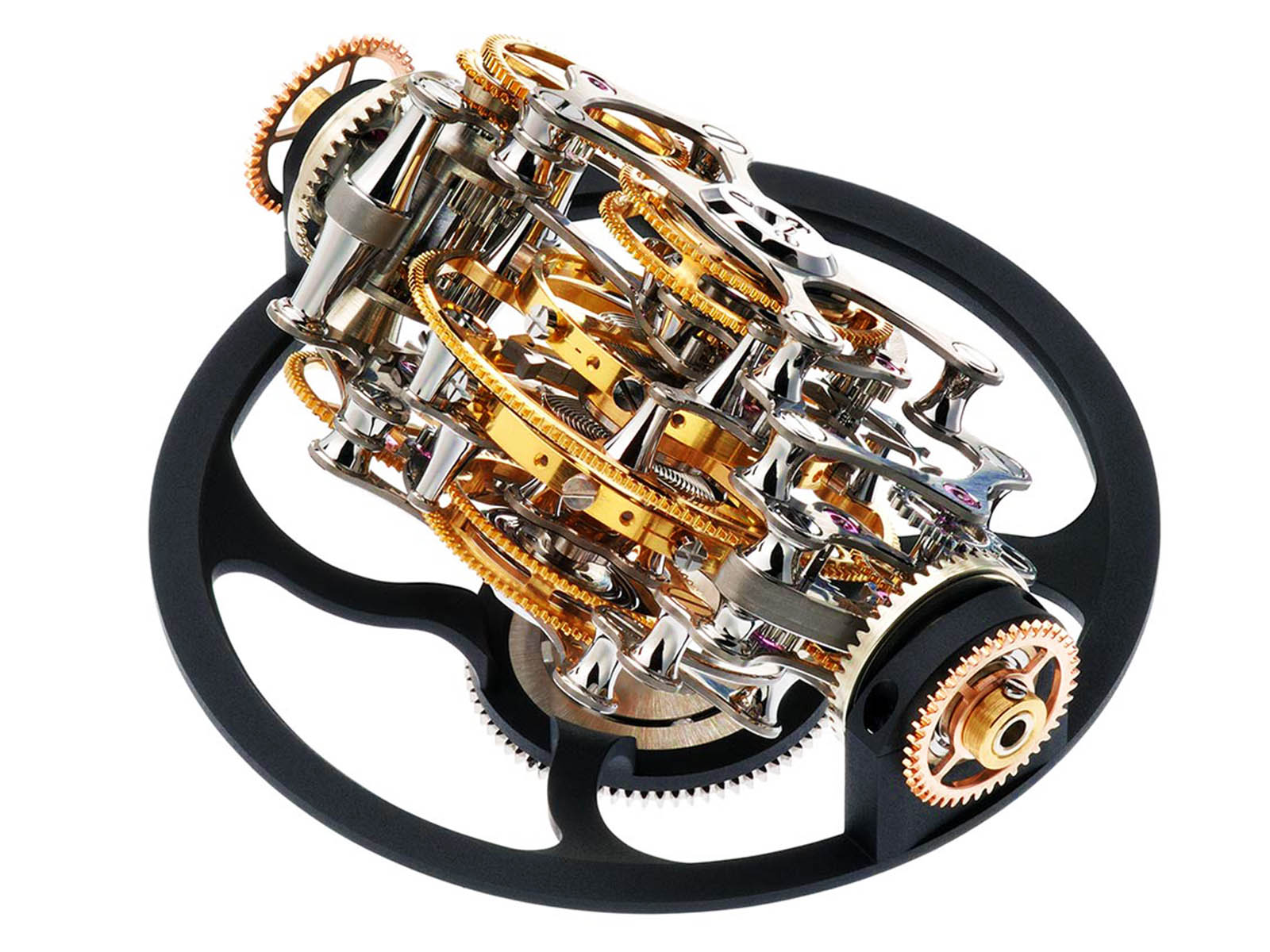 Vianney Halter completes the Deep Space Resonance Prototype with a black Hornback alligator strap.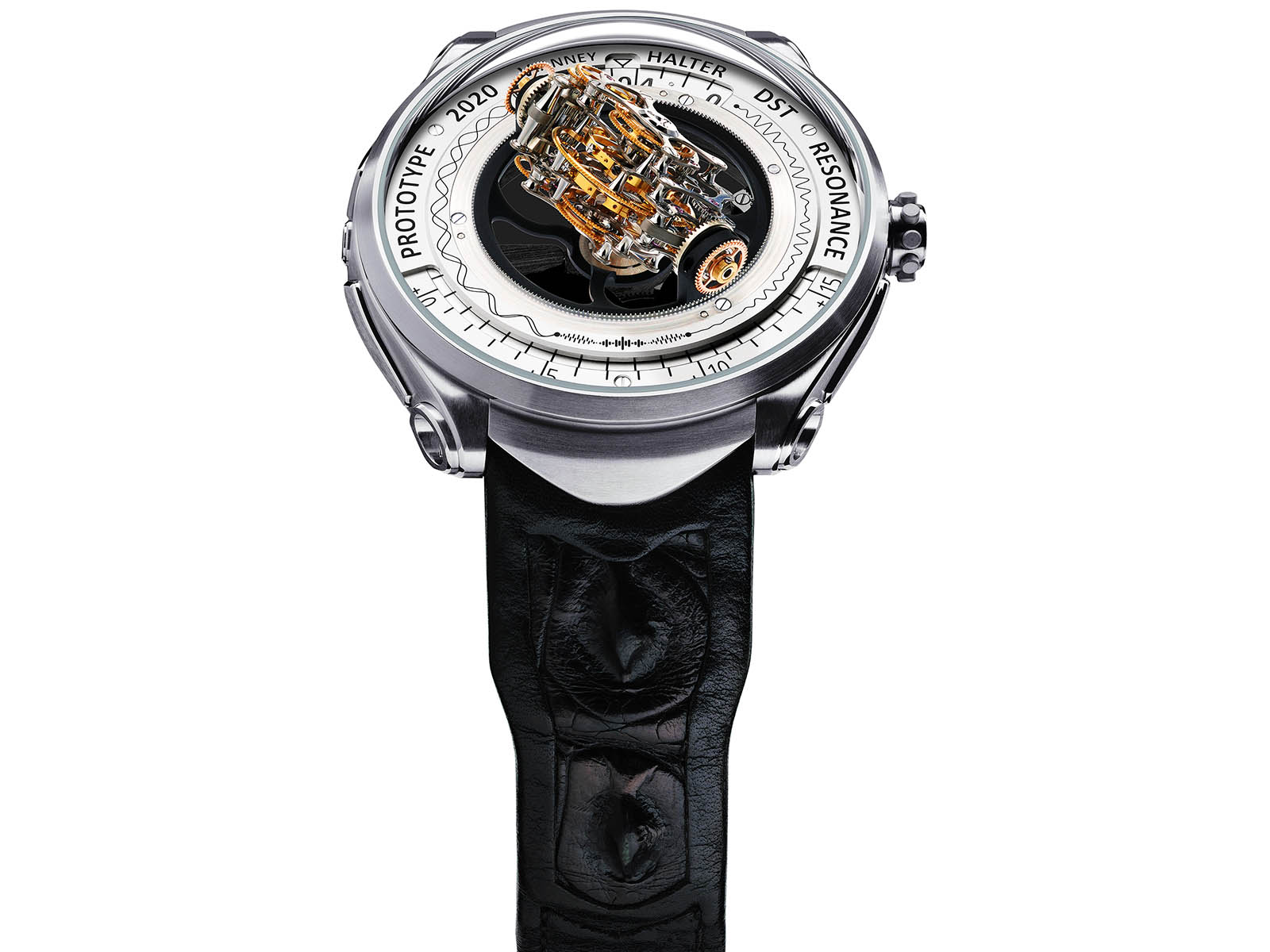 Pre-orders have already begun for the production version of Vianney Halter Deep Space Resonance with the first delivery expected in the summer of 2021. The list price for the Vianney Halter Deep Space Resonance stands at CHF 860,000.