Watches -as a part of their reliability aspect- have to be resistant to water and moisture. Most of the movement parts can oxidize or rust upon contact with water. Hands and dial can easily get damaged as well causing the watch to fail. In order to prevent water related damages, watch manufacturers developed different techniques.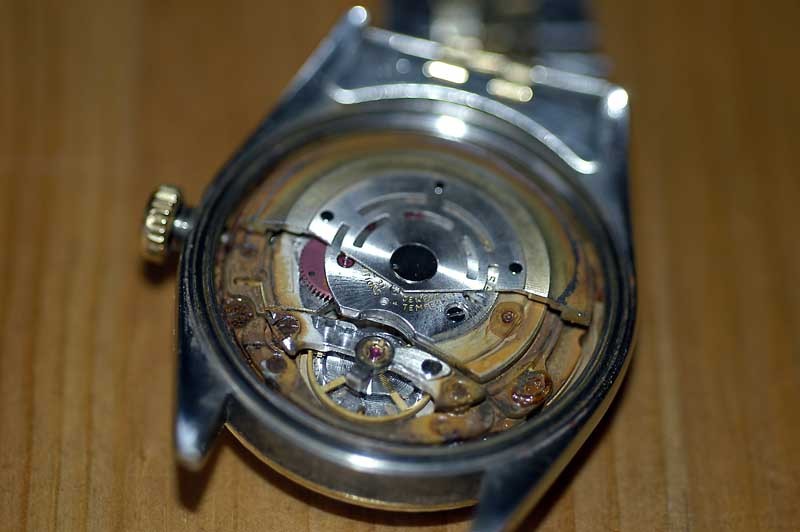 The water resistance rates for watches vary upon the type of the watch. Since the additional specs about water resistance effect the design of the watch drastically as important parts of the watch such as case back, winding crown and crystal have to be designed accordingly.Most of the time those additions bring extra weight and wider dimensions to the watch. Therefore a watch with a high water resistance rate can not be as compact as a classic dress watch.
The first important step was taken by Rolex in 1926. With it's legendary design "Oyster", Rolex created the first water resistant watch. Screw type case back and winding crown ( patented same year ) were also the other major techniques.
1926 Rolex Oyster
While water resistance is required for almost any watch being used on a daily routine for today's standards, the water resistance technologies were mostly intended for professional divers.Divers used to rely on their watches when the diving equipments were not that hi-tec. Though most of the divers use professional diving computers the popularity of the classic diver's watch design hasn't lost it's charm at all.The first watch patented as a diver's watch was an Omega in 1932. At that time rotating diver's bezel was not in the standard therefore Omega did not have one on it's patented dive watch. The true diver's watch came a bit later by Rolex: 1953 Submariner Ref.: 6204 did have the rotating diver's bezel and a glorious water resistance rate as 100M. Presented in the same year but released a year later, Blancpain Fifty Fathoms was again a very important dive watch.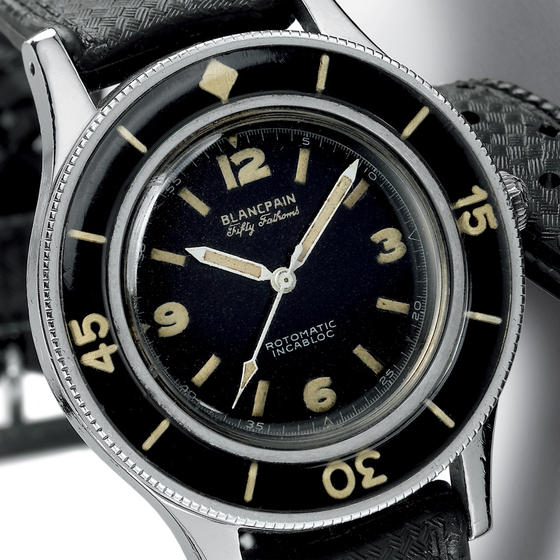 Continuously evolving the technology helped water resistance rates get higher. While most modern watches have enough water resistance rates for daily use, watch brands added different meanings to the matter. Very high water resistance rated watches showed up one after other from major brands turning this into a show of strength contest.
In fact there is no watch 100% water proof. Under suitable lab conditions, any watch will get to the point of losing the water resistance battle. Therefore detailed standards set for better clarification.ISO 2281 and ISO 6425. ISO 2281 represents the standard for watches bearing water resistance rates suitable for daily use.Several indications in meters/feet/atm type units show the water resistance rates. According to the standard case back shows a shows a clear indication for WR. Some special watches with hi-end complications may not be water resistant at all. Being moisture and/or dust proof is mostly enough for those watches. The base level is considered as WR 30M/3atm. With a WR rating like that, a watch can only resist to light splashes like during washing hands or moderate rain. Swimming or showering may cause water or moisture penetrate inside the watch. Next level is WR 50M/5atm. While offering a better WR, it's still not recommended for heavy and/or constant exposure to water. WR100M/10 atm is a decent rate for most water related activities. WR200M/20 atm is more than enough for most water activities and free diving to a reasonable depth. A watch should not be used within a high depth rating free or oxygen dive unless it's ISO 6425 certified.
ISO 6425 on the other hand requires more difficult tests to be passed.A watch which is capable of being ISO 6425 certified is accepted as a true diver's watch.ISO 6425 standards test the watches +25% more depth rating than what is indicated on the watch. In practice an ISO 6425 certified WR300M watch is actually tested for 375meters rating.However, this extra depth information is not indicated for safety reasons. For Trimix ( helium / argon / Co2 ) dives mostly WR300M or higher watches are suggested.