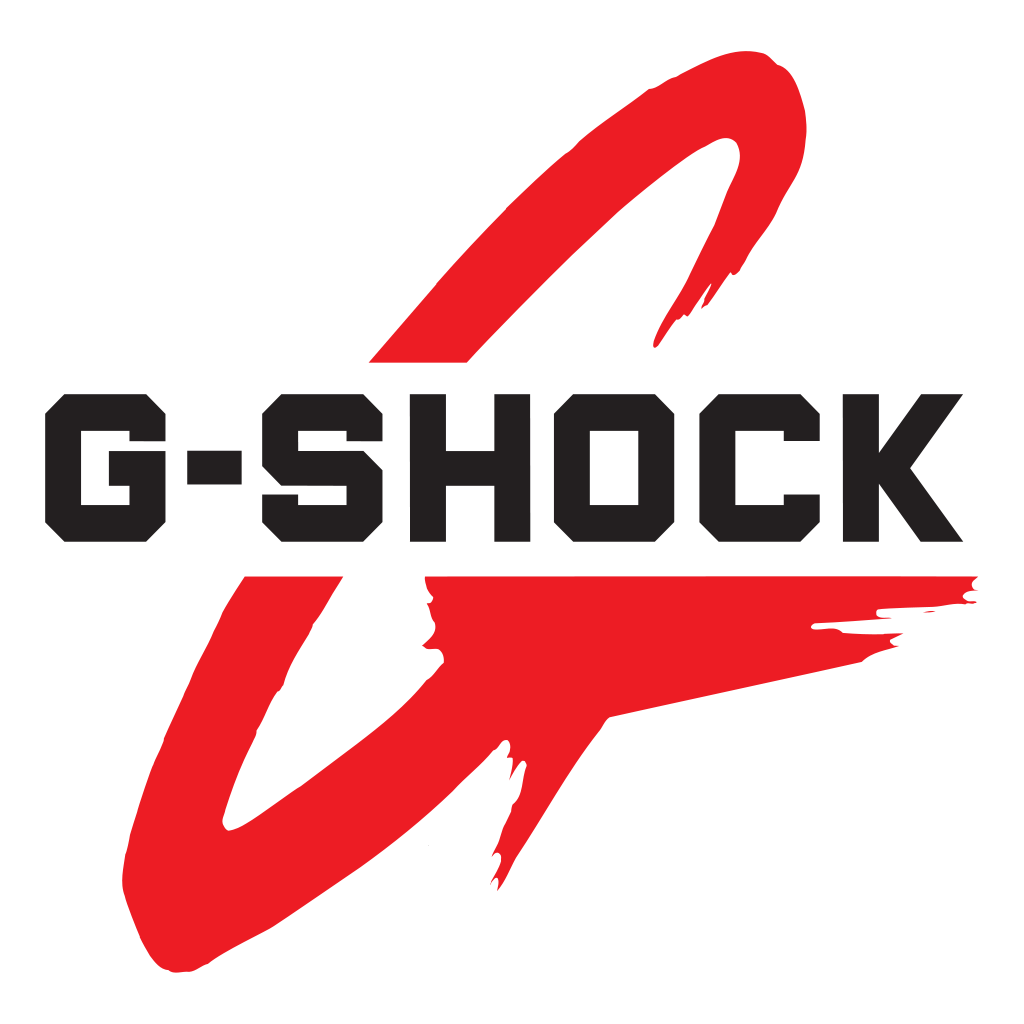 G-Shock, the legendary model family of Casio that redefines the "durability" parameter among watches, continues to be one of the special products that have managed to reach millions since the day it was introduced. We think that, every watch enthusiasts should have at least one Casio G-Shock in their collection. But why..? Let's answer that question.
I think it's good to mention a little bit about the history of the model before we get to the answers. The initial research on G-Shock begun in 1981. Engineer Kikuo Ibe, who heads the department responsible for Casio's watch designs at that time, decided to start his "tough watch" project and set up a team of three later to be named as "Team Tough". Three different parameters were targeted at the beginning of the project which are also known as "the triple ten".
- withstand a 10 meters drop
- be resistant to 10 atm (100M) water pressure
- offer 10 years battery life
It was not easy for the team to find the design solution as the desired robustness has not yet been achieved despite the time spent and 200 different prototypes prepared. For the team, the breaking point has been a rubber ball bounced from a playground wall. The outer surface of the ball was its most damaged part while the inner/central part was looking almost un-damaged. Ibe and his team, who kept working with the rubber ball example, developed a modular design of impact proof casing and inner components.
In 1983, the prototype that has passed all the tests was introduced with DW-5000C model name. The G-Shock model family name was also inspired by the G force in physics and the word Shock itself.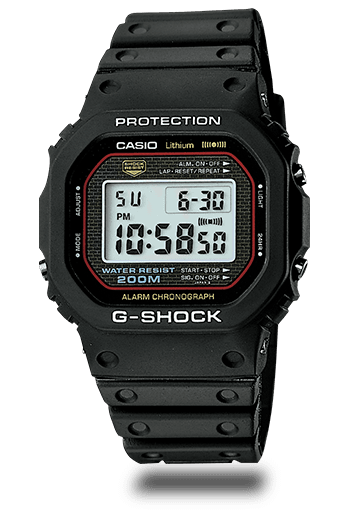 First Casio G-Shock - 1983
The resulting model was highly exceptional and extremely resistant to external forces especially considering the period which it was produced in. Ibe explained the G-Shock and his passion for tough watches with the following words: " The watch wasn't meant to be unbreakable regardless of how far it fell. Rather, the intent was that the watch would remain working after any fall the wearer could survive."
Today, G-Shock continues to be one of Casio's most important product groups with more than 30 years of popularity among professionals from different areas, amateur adventure enthusiasts, hip-hop artists and of course watch aficionados.
If you still could not decide to buy a G-Shock up to this point, you can pass to the reasons we listed below.
1) Durability (this is how it all started, right?)
Nowadays, even the most elegant mechanical watches are designed with a certain level of resistance against external factors such as impact, water contact and heat change. But not like a G-Shock. Let's remember Ibe San's triple 10;
- withstand a 10 meters drop
- be resistant to 10 atm (100M) water pressure
- offer 10 years battery life
The parameters we have here are the basic features found even in the entry level models of the product group. When you move the budget up a little, you can expect to see luxuries such as dwelling in mud without worrying if your watch gets broken and having your "virtually indestructible" watch in stainless steel.
2) Less money, more features (complications, say more clearly)
The reason for a G-Shock's existence might be its un-matched durability however, it's not the only reason for you to buy one. Today, the G-Shock models have many features that will make your life easier. Accuracy doesn't count as a feature for a G-Shock because as it's a quartz watch after all. Therefore, you can save the premiums you pay for the C.O.S.C. or Metas and go on a vacation instead. In the meantime, you do not have to apply for a loan to have features like split minute, alarm, perpetual calendar and moon phase, which you see in the products of major luxury watch brands. Moreover, advanced technology features such as bluetooth and GPS are also offered with modern G-Shocks.

3) Celebrities wore them too (even Justin Bieber)
You probably saw G-Shocks on the wrists of many celebrities from sports, music, cinema, TV etc. Owning a G-Shock offers you to be as charismatic as a celebrity -with the right combinations. Of course those celebrities have dozens of other watches and some of them are true watch collectors but, apperantly they enjoy wearing their G-Shocks as much as they do with their luxury watches.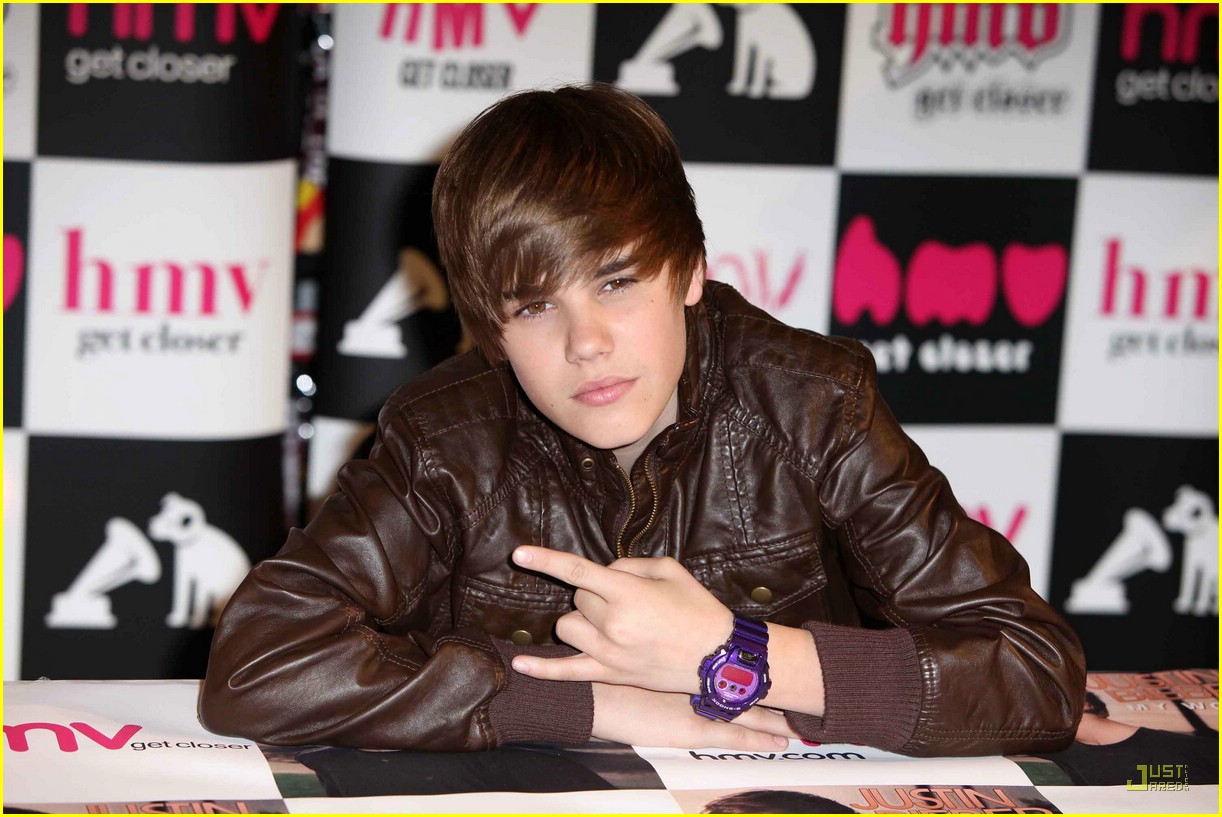 4) Sports watch (it is indeed)
The G-Shock models offer features that will not let even professional athletes down. Are you wondering how deep you dive? How many laps did you take around the track ..? What is the 0-100km timing of your car ..? How high are you from the sea level ..? You can do many measurements like those with your G-Shock watch.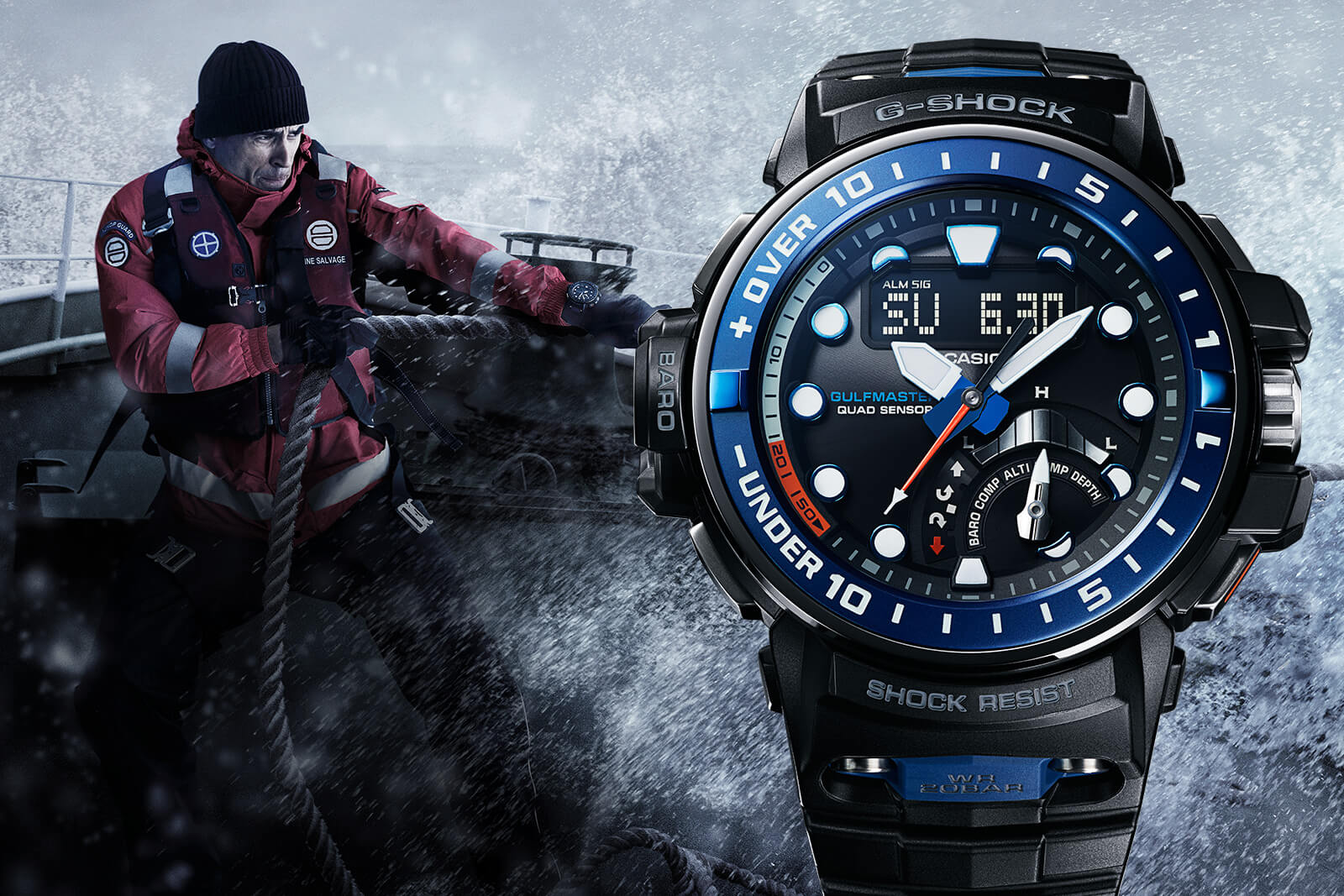 5) Product range (there is always a G-Shock for everyone)
G-Shock model family may be one of the most crowded product groups in today's watch industry. There is always a G-Shock model for you with a long list of options as case material, size, color, features and limited / special production models. There are so many alternatives that you may end up buying more than one.
To answer your question of "which G-Shock should I buy?" we suggest you take a look at the link below.