A.Lange & Söhne of the watch industry's German origin heavy hitters introduced a quartet of new blue dial versions of its highly acclaimed models.
The blue dial trend, which was especially evident with the novelties of Baselworld 2016, continues to exist in the industry without losing any of its popularity. The latest examples of this trend, which is adopted by many companies from different segments, came from A.Lange & Söhne, one of the major German players of the industry. The famous Saxon brand could not been able to remain indifferent to the blue dial trend that has continued its popularity for the last few years in the industry and introduced four new versions of its well known models with blue dials. Lange 1, Lange 1 Daymatic, Saxonia and Saxonia Automatic are dazzling with new blue dials and 18K white gold cases.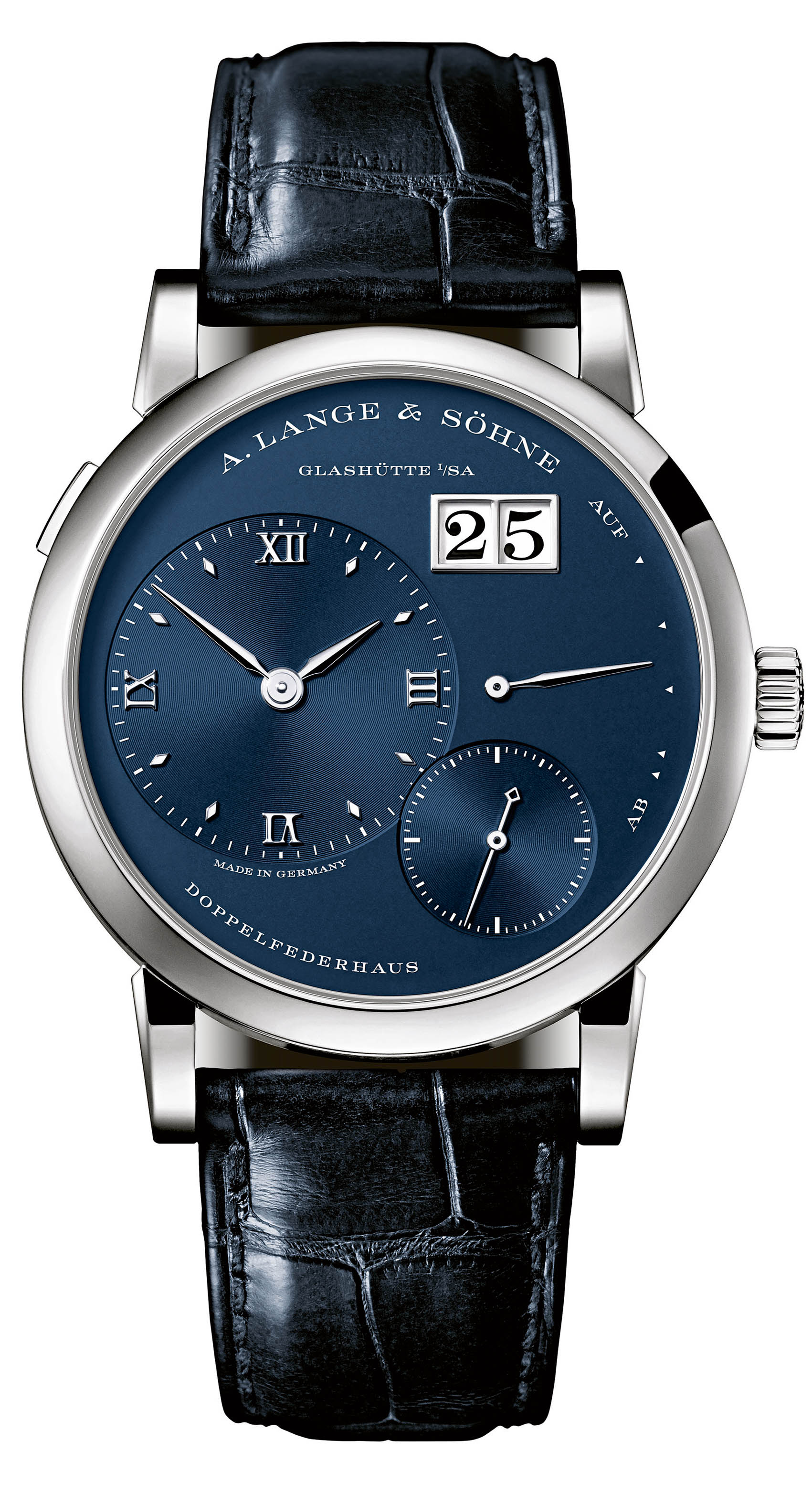 Lange 1 - 34,700 USD
The blue dial versions are technically identical to the other models in the current A. Lange & Söhne product line. And the 18K white gold case is an upgrade only for the Daymatic model as the other models already have that case material option.
As the title suggests, the novelty aspect is very much about the dial color. We talked about the fact that the blue dial trend has been influential for the last few years and it's been followed by brands from different segments. The tricky part is creating a nice blue tone as we are not talking about easy colors here like black or white. Well, it is safe to say that A. Lange & Söhne did a great job in this regard. Behind this success is the great craftsmanship of the brand's DNA, of course. The German brand has used a tone that is close to navy blue in the new models' dials. But, they were also able to capture a very lively image thanks to the fine-grained and circular patterns applied to the various parts of the dials. SuperLuminova phosphor materials are not included in the new versions' dials except the Daymatic model.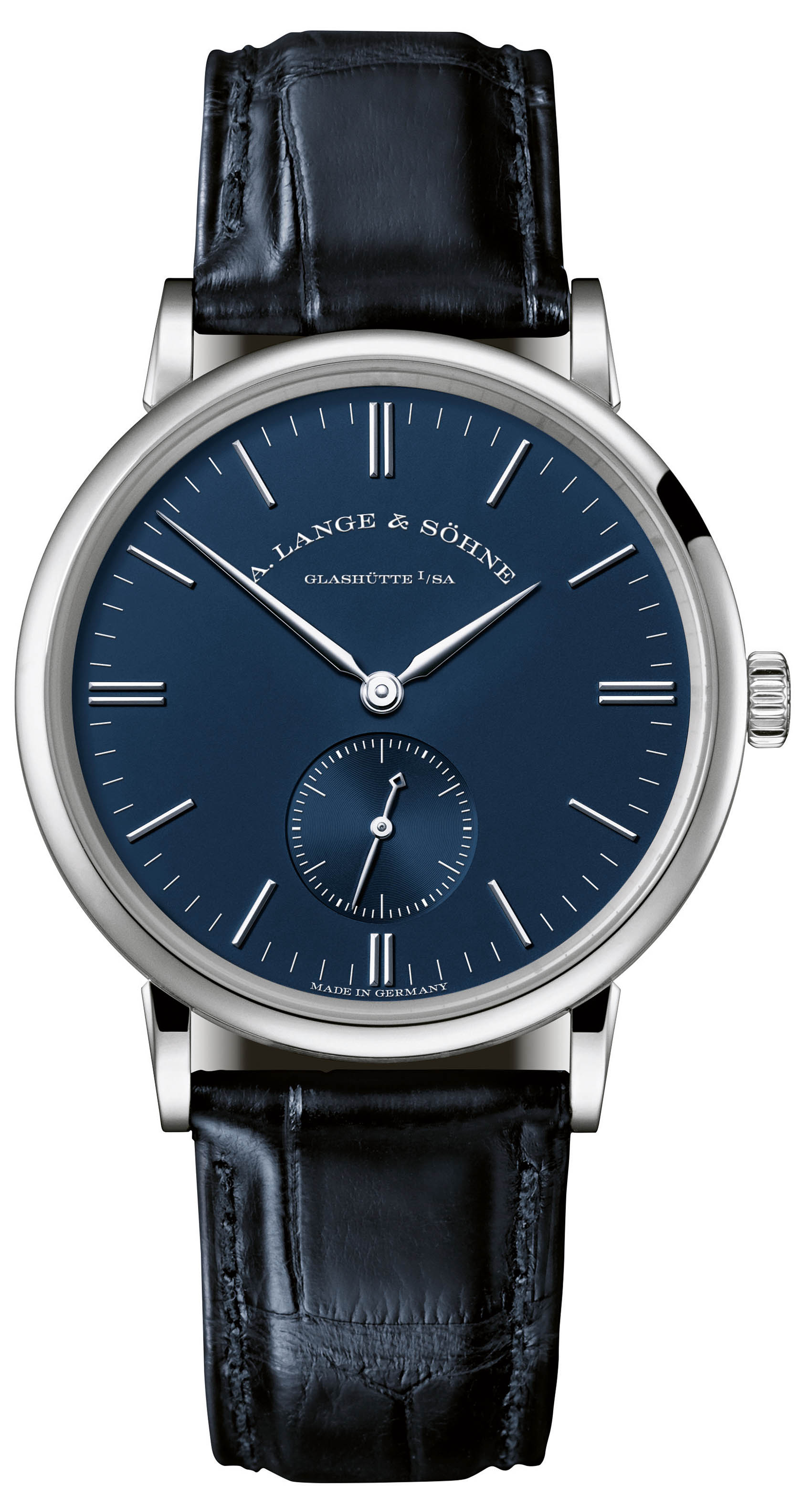 Saxonia - 14,800 USD
Adding a blue dial version to the existing models may not seem like a big deal, but it won't take long to realize that it's not that simple with A. Lange & Söhne doing it. First of all, the blue dial concept is open to mistake due to the nature of the color and often far from being original. We can say that A. Lange & Söhne has done a very good job especially in this part. In addition to that, the 18K white gold case option offers utmost compatibility with the blue tones as well as a versatile use. Many styles, from suit-style preferences to casual wear, can combine any model from this new collection on a daily basis. In addition, it is also a very clever approach to offer models that share the same aesthetic qualities with different prices.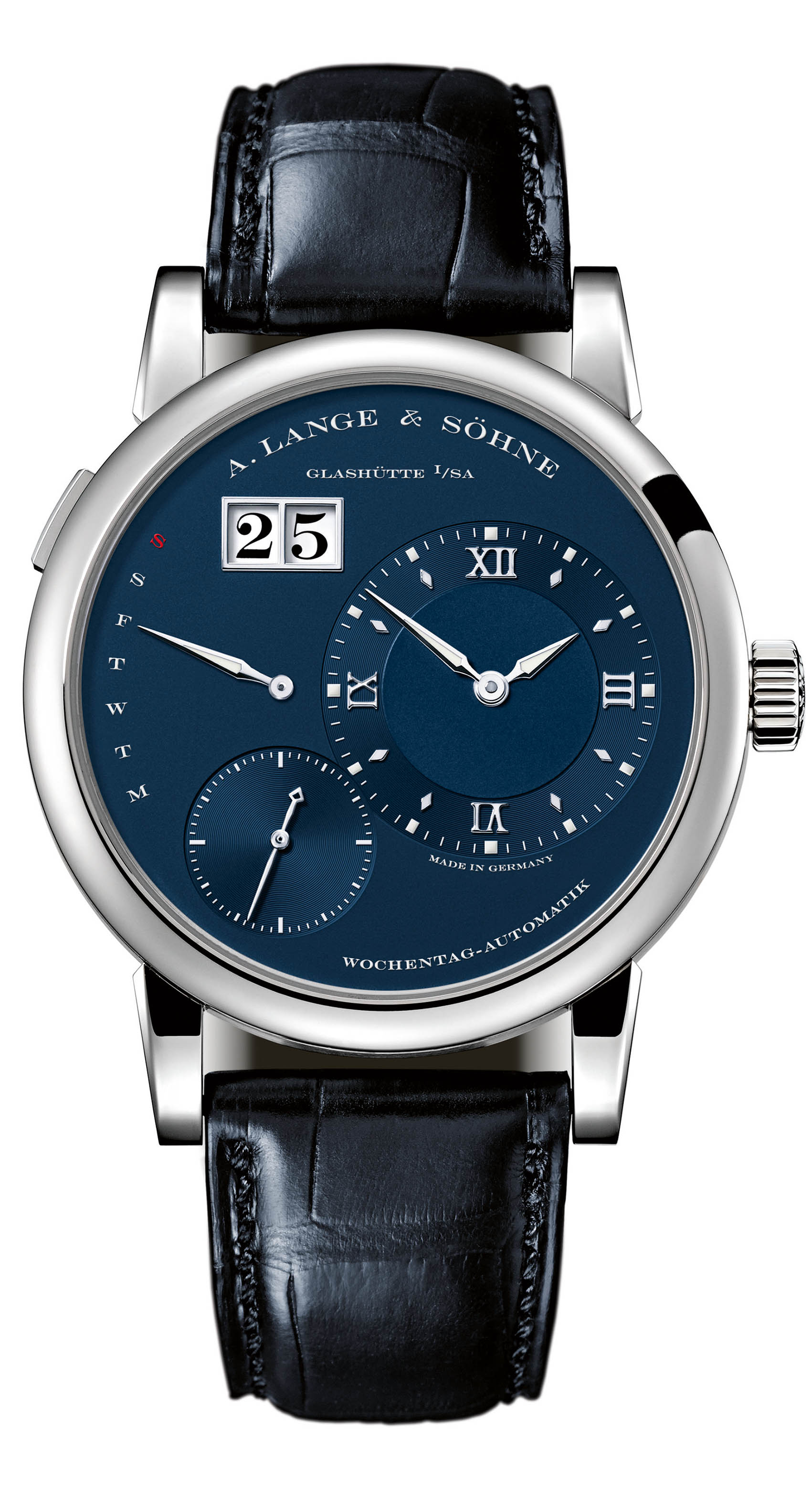 Lange 1 Daymatic - 43,200 USD
Let me remind you that those models are not limited edition timepieces, but they will be produced for only one year as A. Lange & Söhne stated. So if you are interested in one of those models, it would be great for you to contact with A. Lange & Söhne.
The official introduction of all models will be planned to be done at the SIHH 2018 exhibition.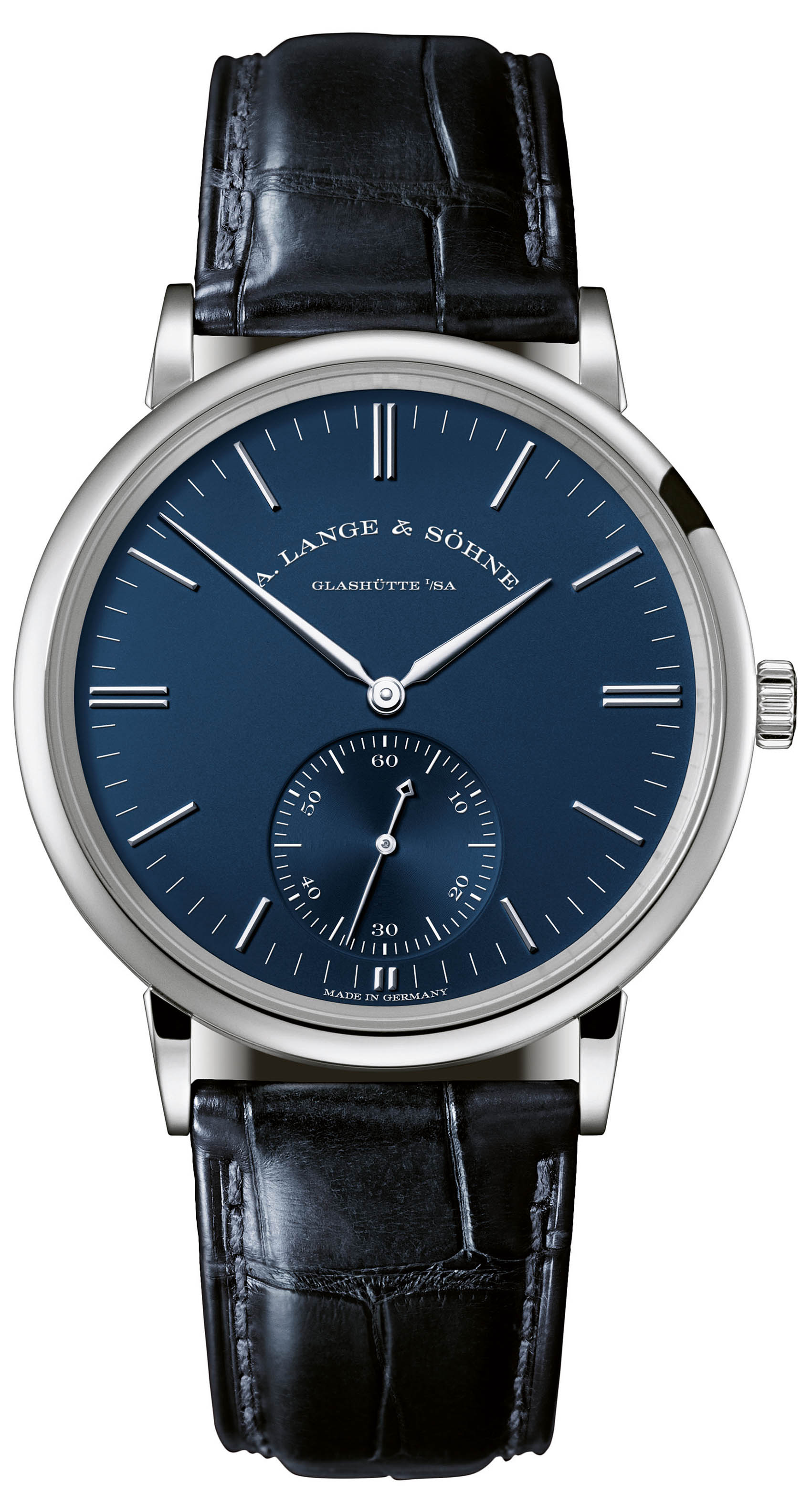 Saxonia Automatic - 25,800 USD