Ernst Benz is proud to announce its partnership with the automobile giant Chevrolet and its cult-classic sports car, the Camaro. To celebrate the 50th anniversary of the iconic Muscle Car, Ernst Benz is releasing a new limited-edition series of timepieces inspired by the stunning 50th Anniversary Edition Camaro, as well as an exclusive collection that pays tribute to the 1st Generation of Camaro that began production in 1966 as a 1967 model.


The Fiftieth Anniversary Limited Edition series timepieces are arranged to honor the characteristic appeal and superior performance that make this Camaro an absolute special. This sixth-generation Camaro Fiftieth Anniversary Edition is offered exclusively in Nightfall Gray Metallic paint and features a detailed orange stripe package with special badges unique to this model. The inspiration of this timepiece is based on the Ernst Benz Instrument series dial, which sports several details to evoke the features of this special Camaro like the car's dashboard gauges and paint.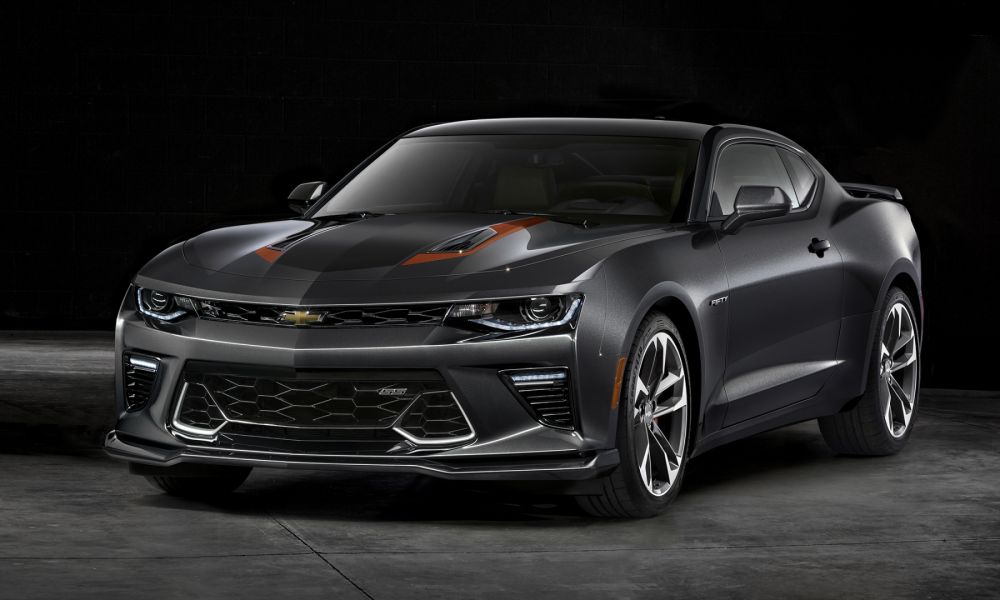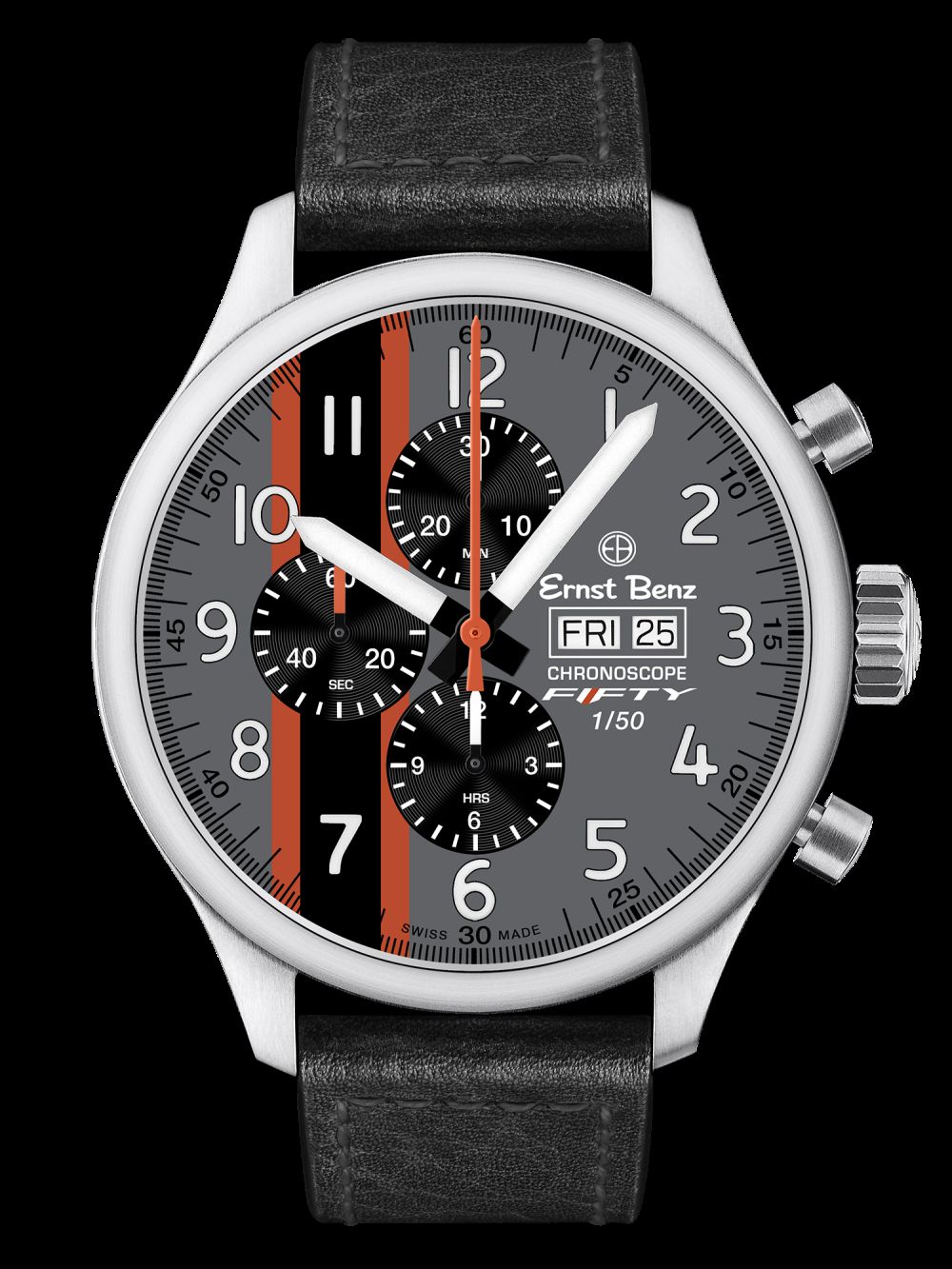 "Independence" is what Ernst Benz and Chevrolet Camaro share and the customizing options for the lucky owners make the best of this. The customers can customize their timepieces to match with their cars through three different sections.
- Exterior - select the case finish either in stainless steel, titanium, or black DLC
- Dashboard - choose the color of the hands to match the needles on the dashboard
- Leather - personalize the strap by selecting from numerous materials, stitching, and laser engraving the car's VIN (Vehicle Identification Number)
This exclusive series is being offered in a 47mm ChronoScope model, as well as a 44mm ChronoSport model. Both versions are limited to 50 pieces.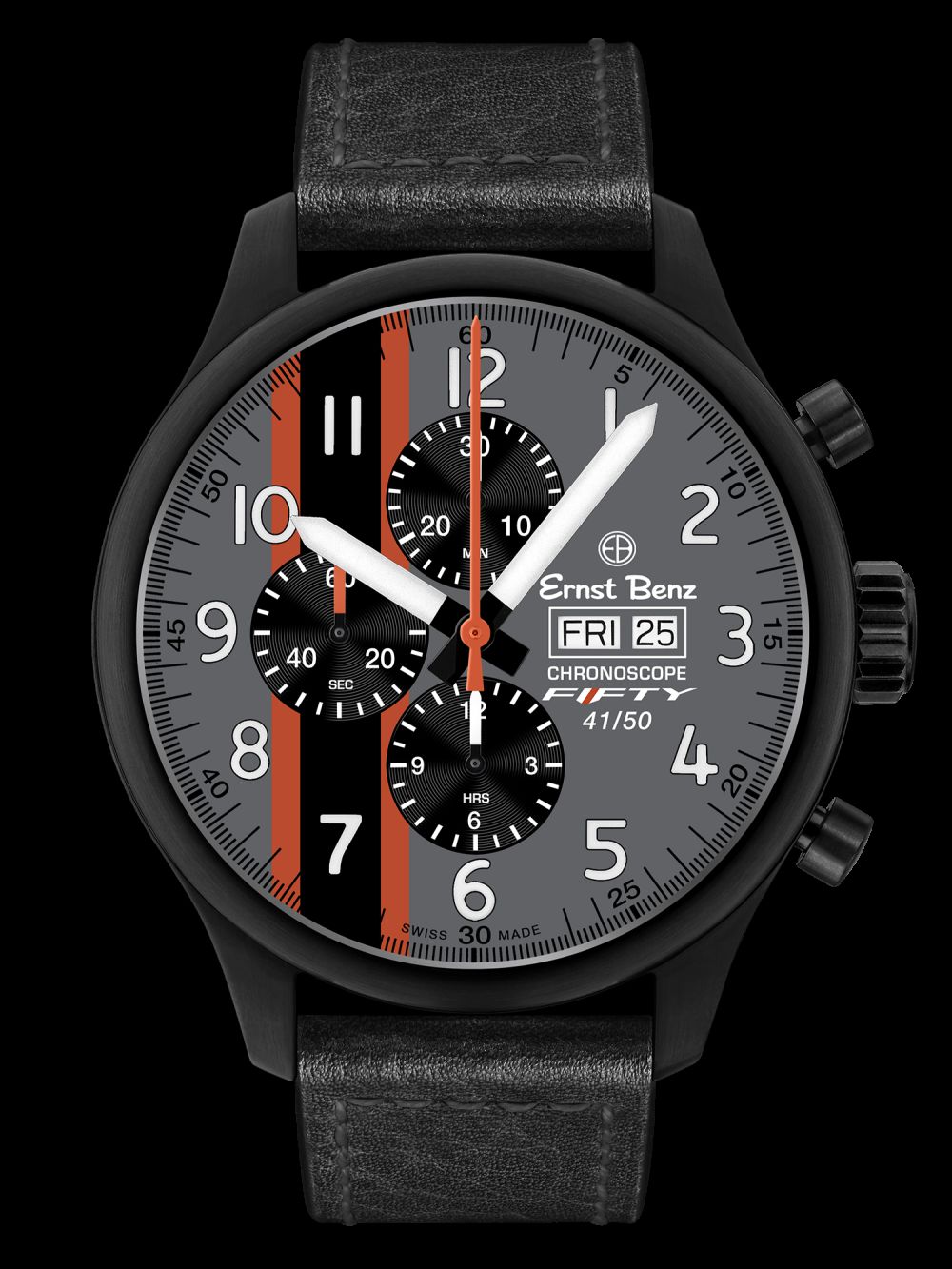 To continue the 50th Anniversary tribute since the launch of the very first 1967 Camaro, Ernst Benz is also producing a special series inspired by this iconic first-generation model. For this series, the Ernst Benz Traditional style dial has been re-designed to express the classic Chevy Orange Ignite and its essential complemented double black stripes. This special-edition series is available in 50 individually numbered pieces in the 47mm ChronoScope model along with 50 ChronoSport pieces produced in both 40mm and 44mm cases.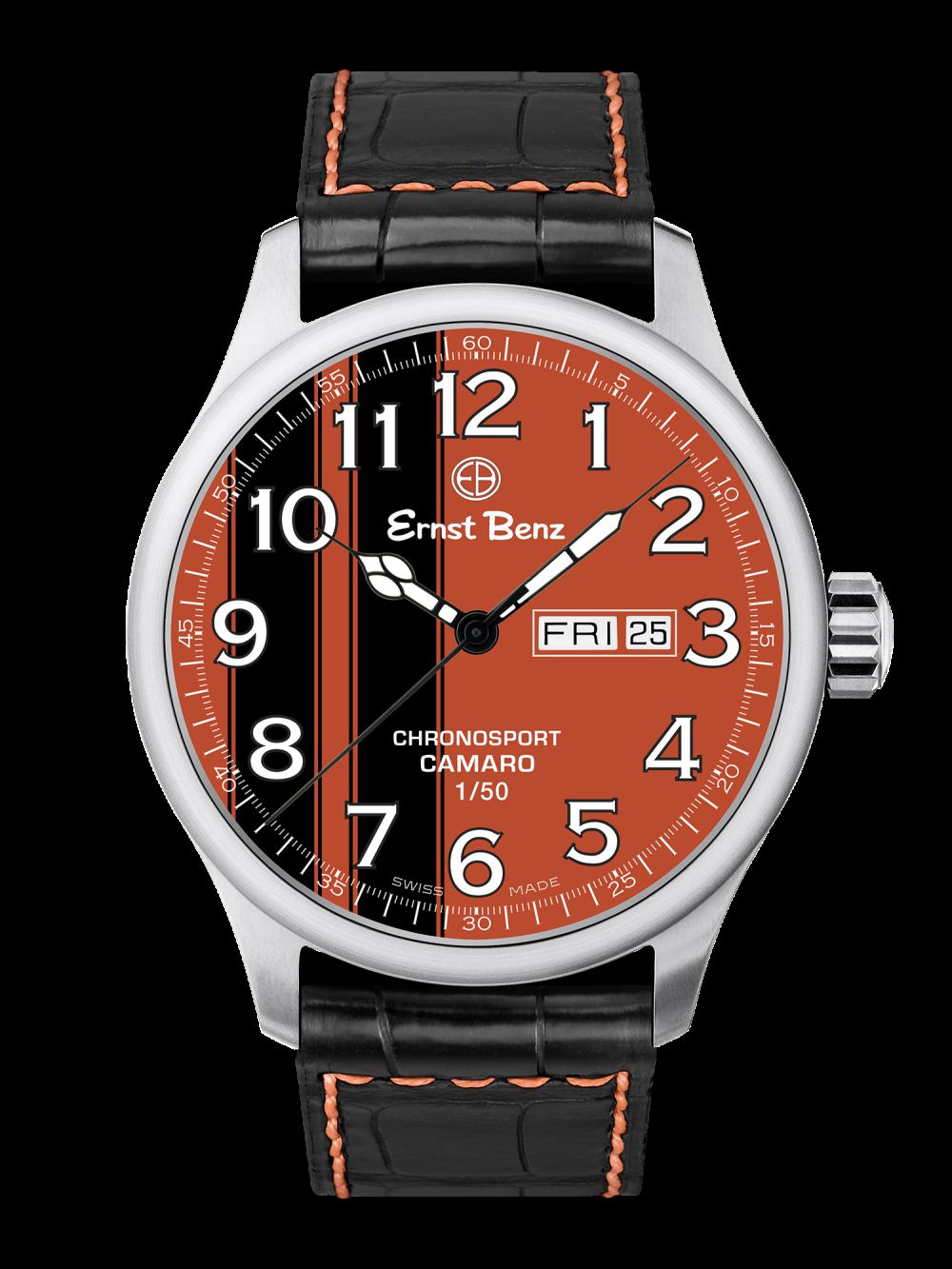 Both the Ernst Benz Fiftieth Anniversary edition Camaro and First Generation special edition timepieces feature an exhibition case-back that has the Chevrolet logo engraved and are all powered with Swiss ETA self-winding movements.