Edition 1, the first watch by the M.A.D. Gallery operating under the umbrella of MB&F created a bombshell effect on the horology agenda. Unfortunately, the model, which has attracted a great deal of interest from watch lovers, will not be available through traditional channels.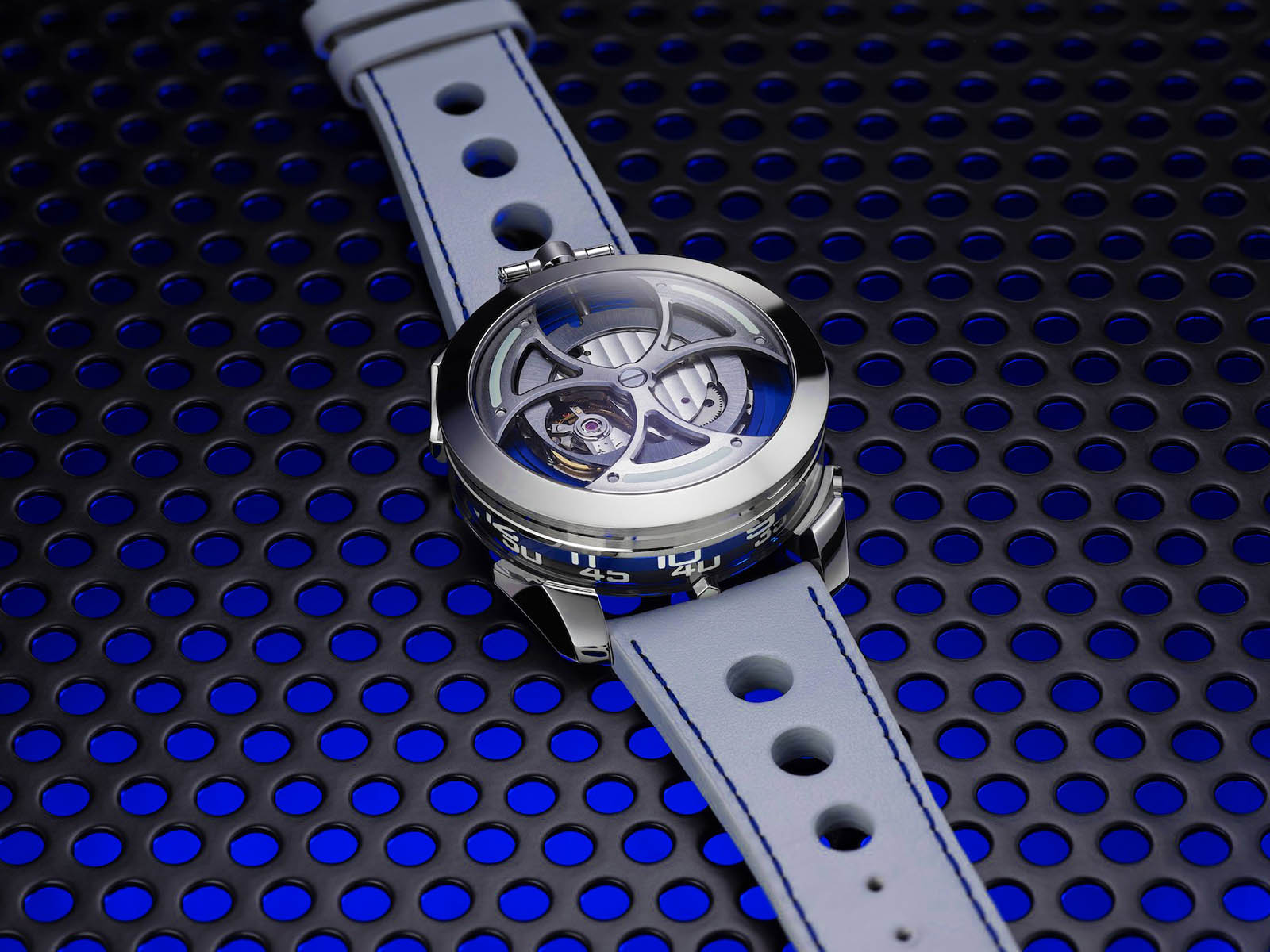 The M.A.D. Gallery is one of the most successful names in the concept of "toys for grown-ups". The group, formed by the initials of the words Mechanical Art Devices, brings together art and finely crafted mechanics, creating unique works. The works of the team, led by Maximilian Büsser, are known as works of art that have reached the pinnacle of mechanics and engineering.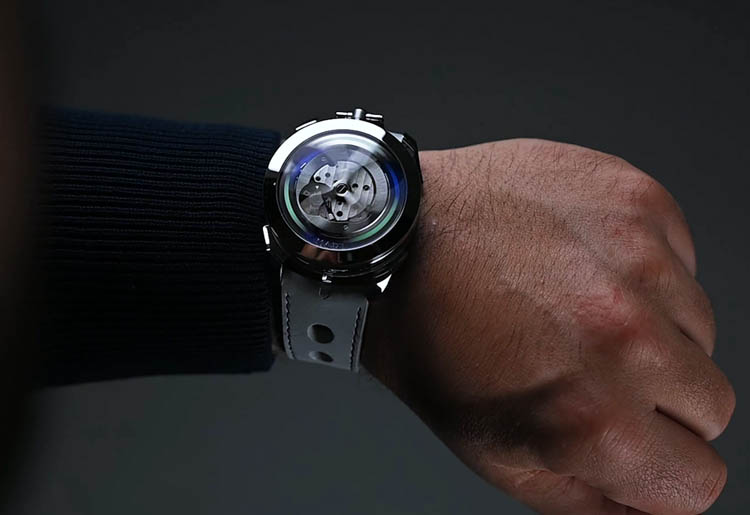 Despite its young age, MB&F is one of the most respected and innovative brands in the world of watches. At the point the brand has reached in 16 years, the influence of its core supporters is, of course, huge. The model, M.A.D. Edition, which was produced as a kind of thanks to these supporters, presents traditional MB&F values with a much more accessible price tag. Yes, there is a giant name like MB&F behind this watch. The MSRP is only CHF 190,00 excluding taxes. However, the model is not available through traditional channels. Limited to a very small number, the model will be available for the aforementioned supporters.
M.A.D. Edition 1 offers a level lower than the usual MB&F standards in every sense. The case and strap of the watch, which comes to life with the heavily modified Miyota movement instead of the meticulously designed and manufactured calibers, have also benefited from simpler features. By simplicity, I mean, of course, according to MB&F standards, otherwise this watch is highly contradictory, remarkable, and even admirable compared to the vast majority of the industry.
The Super-LumiNOVA applied rotor, made of titanium and tungsten, is located at the top of the watch. The inverted Miyota movement displays the time with the help of two aluminum discs with the hour and minute scales. The 42mm diameter stainless steel case sports an unusual sapphire crystal. The automatic Caliber Miyota 821A offers a power reserve of 42 hours when fully wound.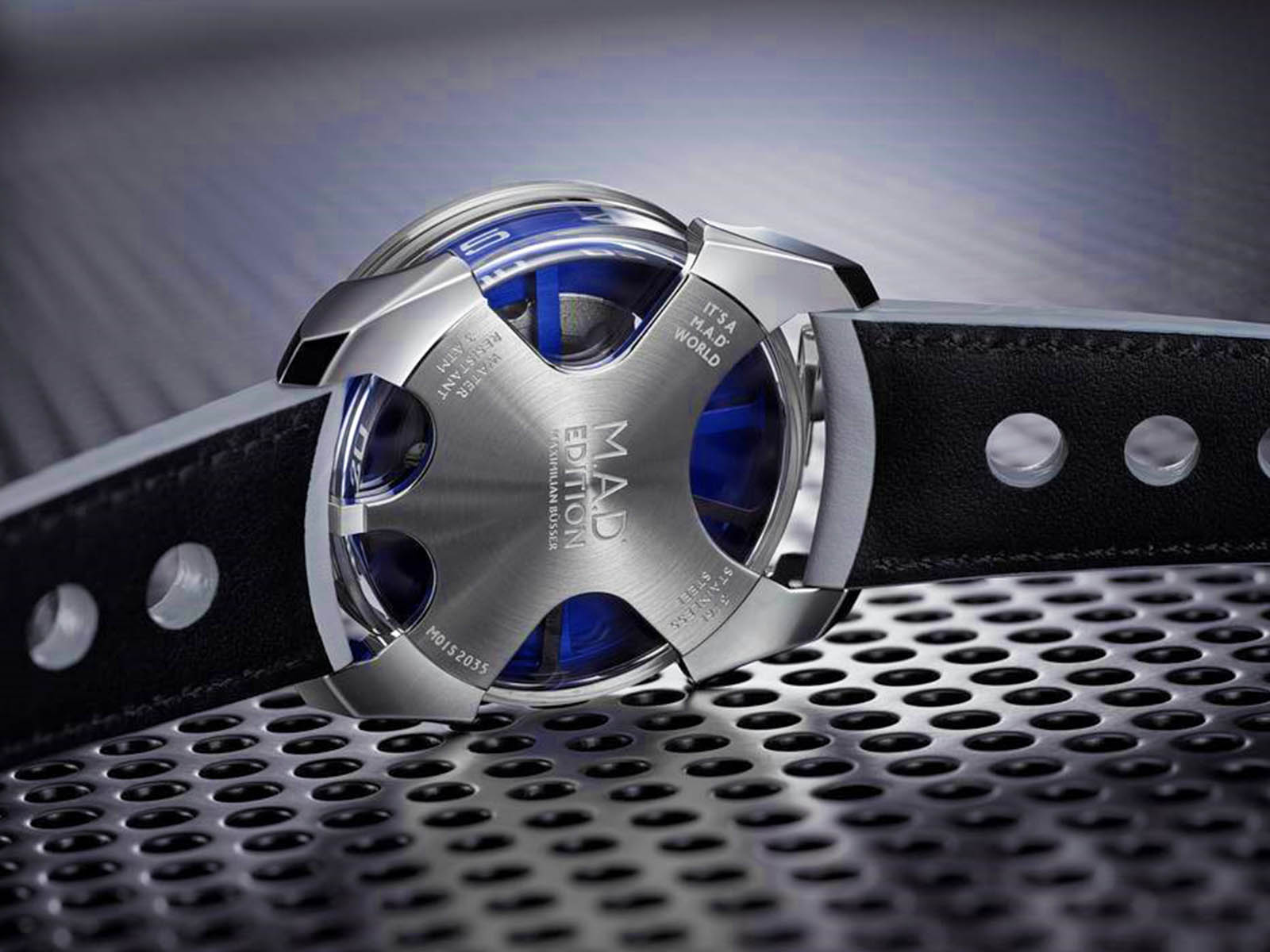 Now let's get to the good part. It seems that MB&F was pleased with the great interest it received and started to work on making the ready-to-sale version of this unique watch ready for sale in higher numbers. Those who want to reach the model, which will meet with watch lovers in the first quarter of 2022, need to be patient. I guess that this series will continue. Well, it is not difficult to imagine the excitement that MB&F-touched watches, which are in the affordable price category, will bring to the industry.