We asked Horobox's experienced editors about their watches that marked the summer of 2019. Let's see their favorite timepieces for this summer.
Serdar OAL
For us the watch enthusiast, summer months are always one step ahead of cold winter days. We are able to enjoy our watches as much as possible in summer unlike winter, where they stay covered under the sweaters, jackets or coats for a while. In this beautiful season, of course, the models with the marine theme, rubber strap, and eye-catching dial colors stand out. It would be hard for me to mention a single model for this summer. In general, I can say that I mostly wore my Panerai watches. Being able to wear them in almost any occasion with confidence thanks to their high water resistance ratings was the most important detail for me. However, the striking crown protection design and the case made of alternative materials such as bronze or carbon are among the factors that play a role in my choice as well. The large but comfortable case structure, the countless strap alternatives in different materials and colors that are all easily interchangeable, and still being relatively accessible price range make my Panerai watches perfectly suitable for summer. Therefore, I can easily say that PAM 507 and PAM 616 will remain on my wrist during the summer.
Panerai Luminor Submersible 1950 - Ref. PAM00507

Panerai Luminor Submersible 1950 Carbotech - Ref. PAM00616
Burak BAYRAM
My situation is similar to the one mentioned in the article about 'exit watch' shared by Doruk ÇELEBİ recently. I have been interested in luxury watches for about 20 years. During this time, I had the chance to use many different models from many brands. However, Rolex was the one I always liked most. In addition, in this context, I completed my last major purchase with my Ref. 18038 18K Yellow Gold Day Date with champagne dial featuring baton markers, which I simply loved wearing on a daily basis. Regardless of the season, this Rolex Day Date is the watch I wear most. I don't think this will change much in the future. If it does, it probably will with a newer version of the same configuration. As a user who wears jeans/t-shirts all the time, doesn't even wear shirts unless strictly required and doesn't hesitate to combine shorts/slippers when suitable, I enjoy rocking a solid yellow gold Rolex Day Date all day, every day. I would recommend the same to anyone who hesitates about that because life is too short to wait for the right age or suitable environment to use the objects we love…
Rolex Day Date - Ref. 18038
Doruk ÇELEBİ
It's not easy to answer this question. The good old Rolex Submariner was, again, number one in this regard. Of course, it was quite far from its intended use. In short, simply a "desk diver". Having the Daytona (stainless steel), which I had long dreamed of, created an indescribable happiness and a feeling of emptiness. Daytona is a model that I wholeheartedly believe in its perfection with its dimensions, design, movement, and many more details. It represents the optimum level for me in many categories. So what's next? That part is a mystery. It is a pain to not be able to find a watch that would increase my excitement, despite being very close to the luxury watchmaking industry. The surprise of the year was, I'm sure you'll laugh about that, my Samsung connected watch. That watch, which I bought on a whim and thought I'd put in a drawer and forget about it in case I don't like it, was able to spend much more time on my wrist than I expected. I even admit that I decided to break my Android smartphone tradition that I have been persistently going on for years just for the sake of having an Apple Watch. But, don't worry. Mechanical watches are still on the top of my list as usual. I'm just surprised that my interest in connected watches isn't over.
Cenk ÖNCÜ
Even though I haven't finished the summer of 2019 and I haven't been able to give my diver's watch the treatment it deserves with sea, sand and sun trio, the indispensable summer watch for me was the Oris Diver Date again. I put its rubber strap back to the model, which I owned for many years, and prepared it for the summer even before myself. With the help of its high water resistance value, I can say that I have achieved my Ultimate Summer Watch once again. Even though several models of different brands came and went after that watch I bought about 9 years ago, I never left my Diver because of its spiritual value and its tool watch style design that allows for versatile use. And this does not seem to change in the future. Having the options of stainless steel bracelet and black, its design that still looks unique despite being based on the classic three-hand diver watch concept and the movement that does not compromise the performance of the first day despite active use for nearly 10 years, makes this model valuable and indispensable for me. Even though it falls from time to time to the second or third place, my favorite is the Oris Diver Date, especially for the hot summer days.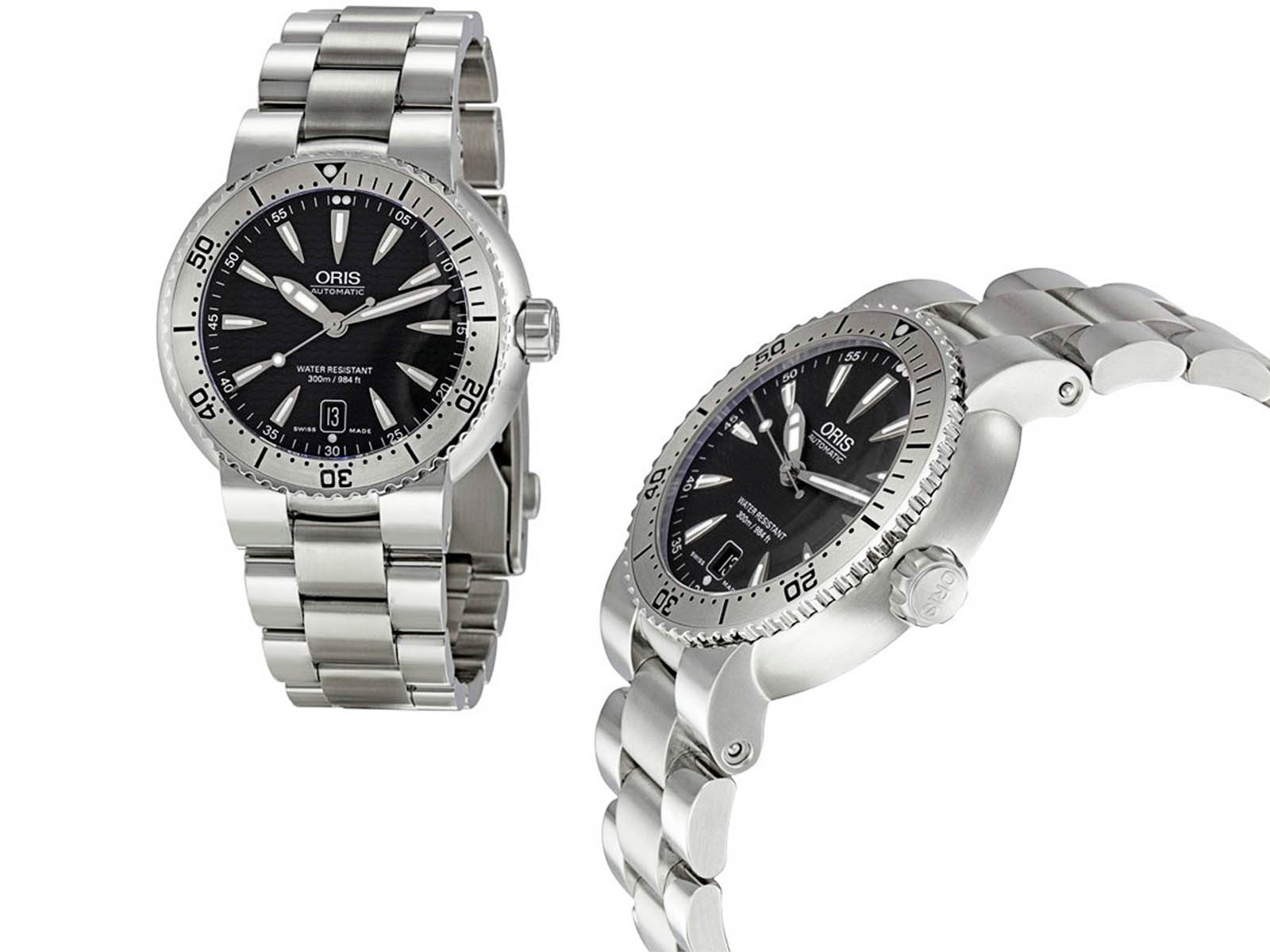 Oris Diver Date