Ressence, founded by Benoît Mintiens in 2010, is the guest of our Hands On corner today with its Type 3 model, which continues to attract the attention of watch enthusiast with its both cutting edge technology engineering and unique aesthetics.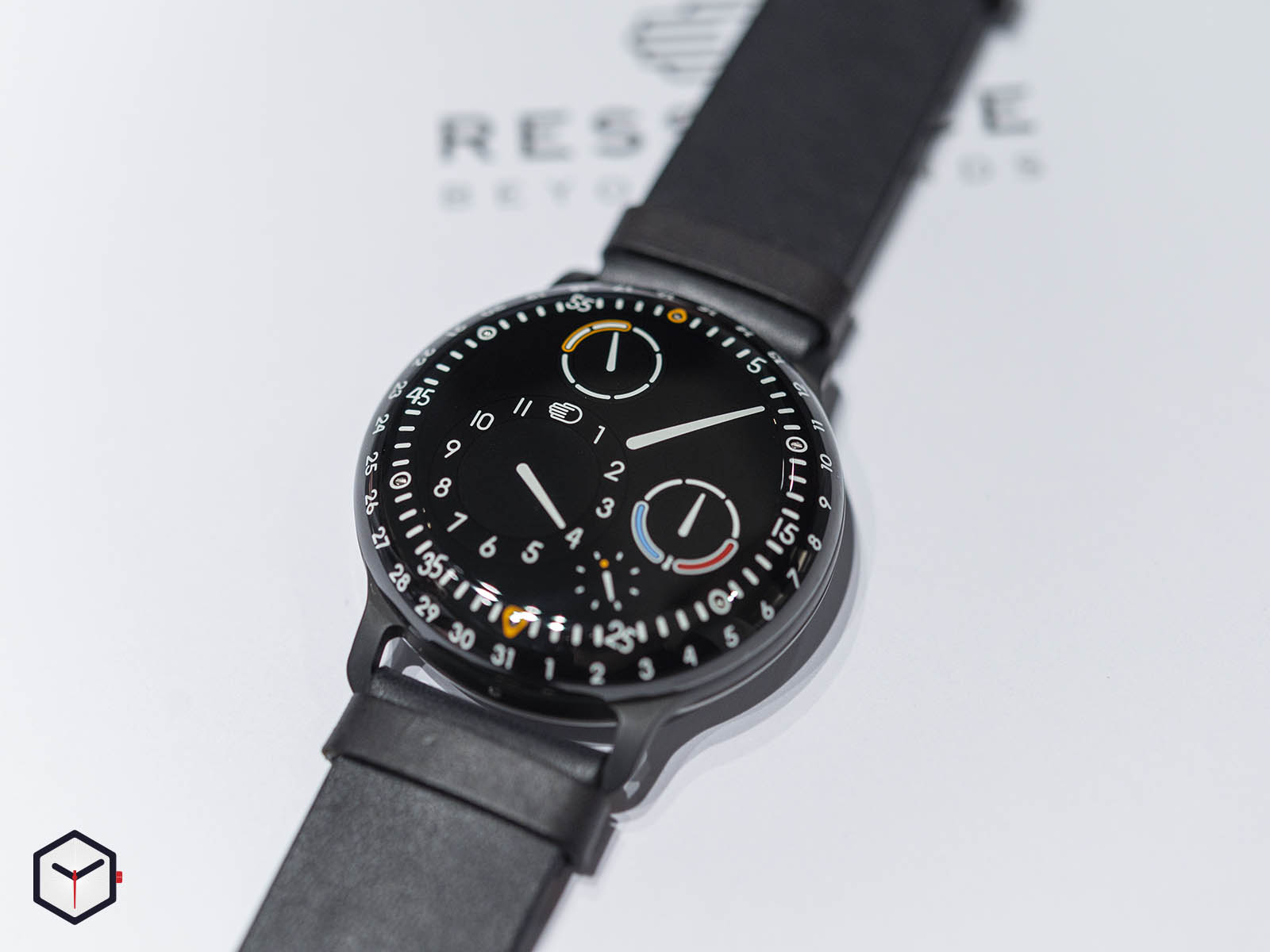 Ressence, which is one of the first names that comes to mind when it comes to exotic models, has already taken its place among the cult names of luxury watchmaking despite being a young brand. The boutique brand, which gives life to the most interesting designs of its own league with its liquid filled models, is the guest of our pages with the iconic model Type 3 which we had the chance to see at the SIHH 2019 exhibition that we left behind.
The model comes with a black DLC coated Grade 5 titanium alloy case. Measuring 44mm in diameter and 15mm in height, the case is equipped with anti-glare coated, scratch-resistant and domed sapphire crystal glasses on both sides. The case is modular designed with two chambers with the upper one filled with 35.7 ml of special oil. The case back, which also acts as the winding crown, features printed texts regarding the winding and adjustment function. The case is water resistant to 30 meters / 3 bars.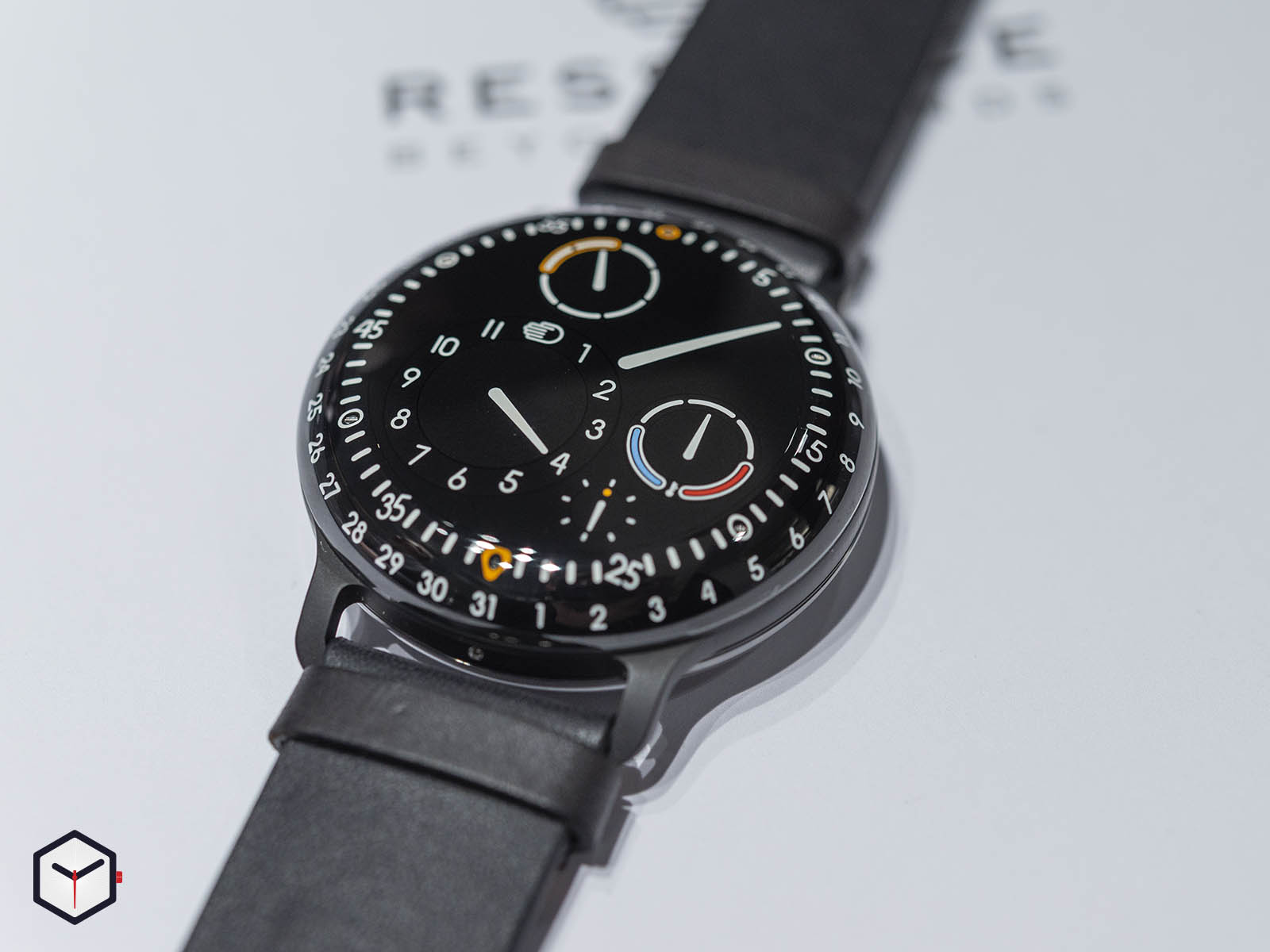 The model's dial is a complete engineering wonder. The dial with a diameter of 125 mm in total is also made of Grade 5 titanium alloy like the case. Equipped with four eccentric biaxial satellites inclined at 3° (hours), 4.75° (thermal gauge and day) and 6.25° (runner), Type 3 has a very interesting way of display. First, there is a printed minute hand pointing to a track on the periphery on the edge of dial, which is also the base component. The rest is basic mathematics about time like 1 hour is 60 minutes and 1 minute is 60 seconds. Let's add here the link on the brand's official website including a detailed simulation of Type 3 dial displays.
Ressence Type 3 is powered by the patented with an ETA 2824/2 based movement modified with ROCS 3.5 - Ressence Orbital Convex System module. The automatic movement, in which the case back undertakes basic functions such as winding and adjustment, offers a unique architecture supported by Magnetic Transmission and Compensating Bellows System. The movement, consisting of 47 jewels and 44 gears, beats at a frequency of 4Hz (28,800vph) and offers a power reserve of 36 hours when fully wound.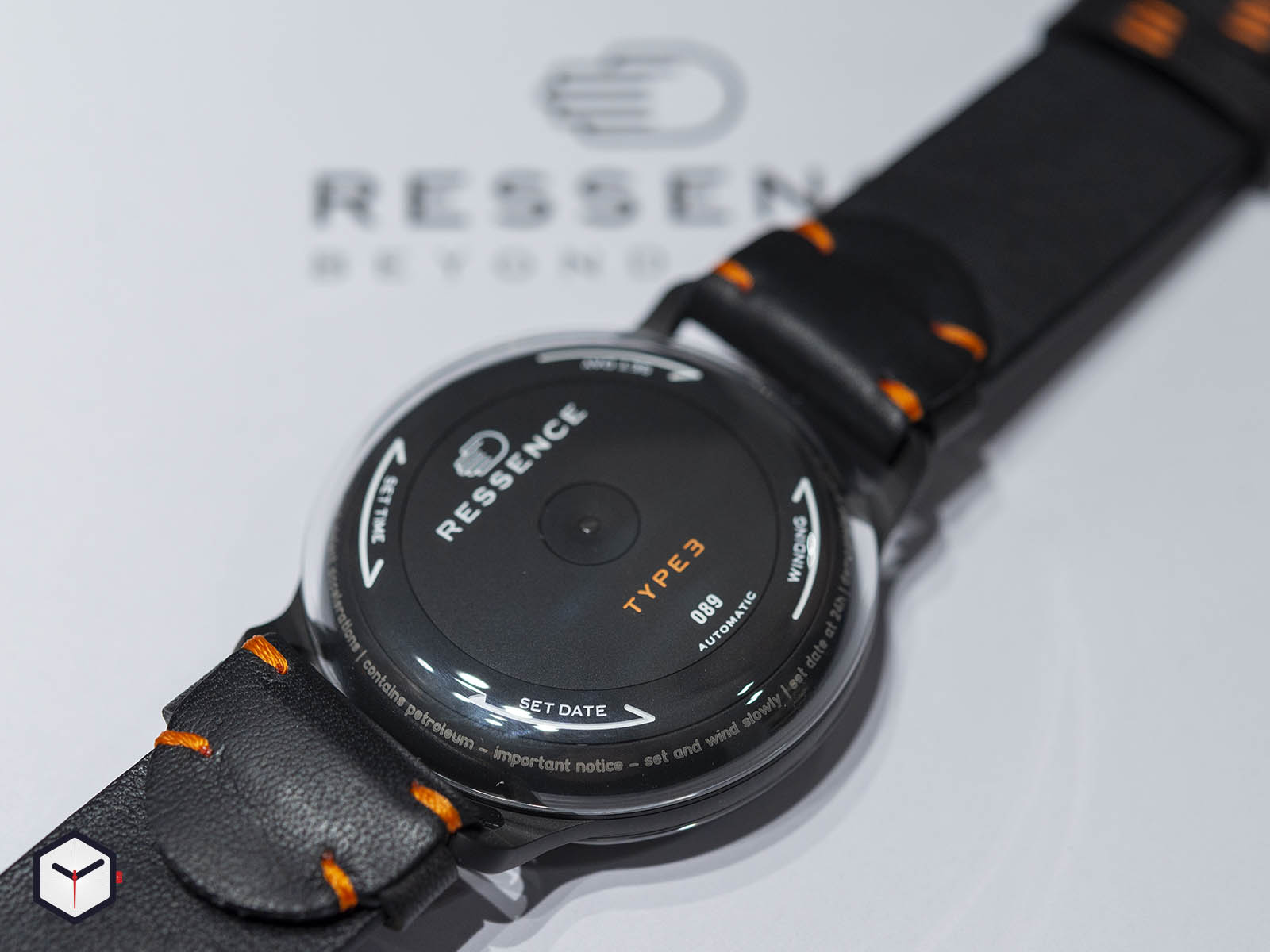 The model, which comes in a simple form despite of its state-of-the-art movement, is offered on a black Barenia leather strap and an ardillon buckle. MSRP for the model (as well as the non black DLC coated case with black dial version TYPE 3B "Black" and the white themed version TYPE 3W "White") is CHF 36'500.