If we are talking about iconic watches or give a headline like "cult designs", there is a rather high chance that the JLC Reverso will come up.
Approximately 80 years ago, British soldiers in India were in need of a durable watch to avoid possible damages while playing polo. As a result of this request the legend of the Reverso was born and it still keeps its popularity even today.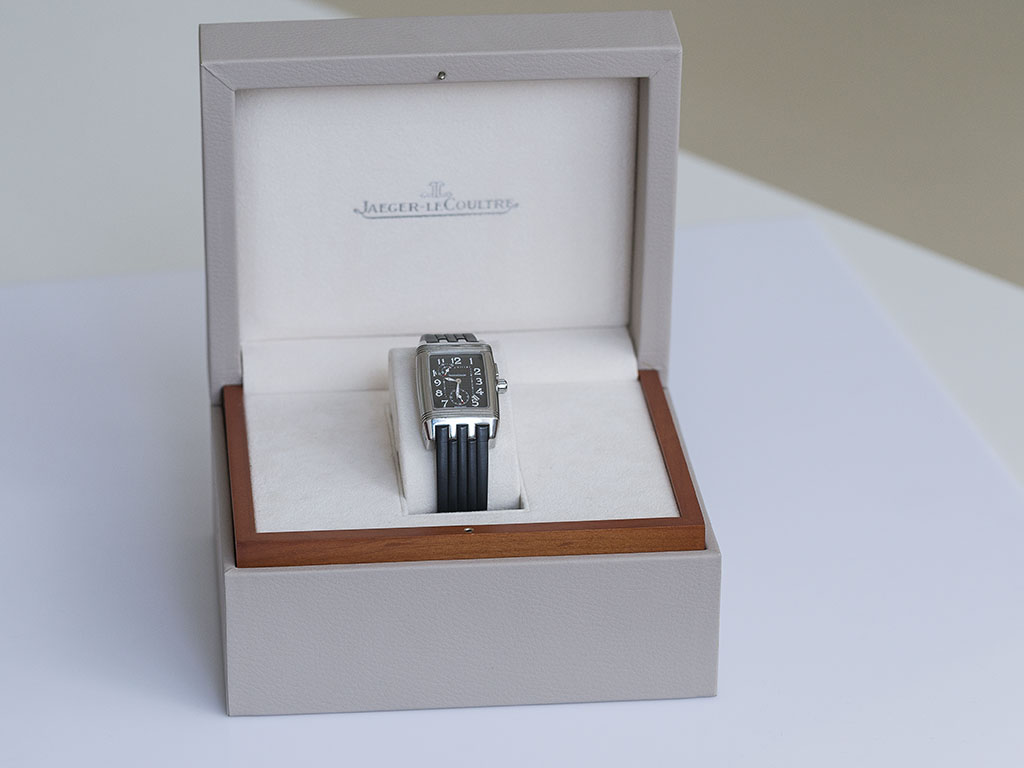 The Reverso was originally a sports watch designed for playing polo during the 1930's and the idea was that one side of the watch would be covered in metal and on the other side would be a crystal.
When playing a match one just had to flip over to the metal part, so no harm could be done to the timepiece. If we consider its production period and the community, for which the timepiece was produced for, we could actually call this a real tool watch.
Although its design has not changed at all, today this timepiece serves its wearers rather as an elegant dress watch.
I think the Reverso also suits women quite well too. For women I especially liked JLC's Tribute to Reverso 1931.
This reissued timepiece remained faithful to its ancestors and will certainly be a heavy hitter for those who like simple but original designs.
In order to catch up with today's trends JLC came up with the Grande series, which is a larger sized edition within the Reverso's product range.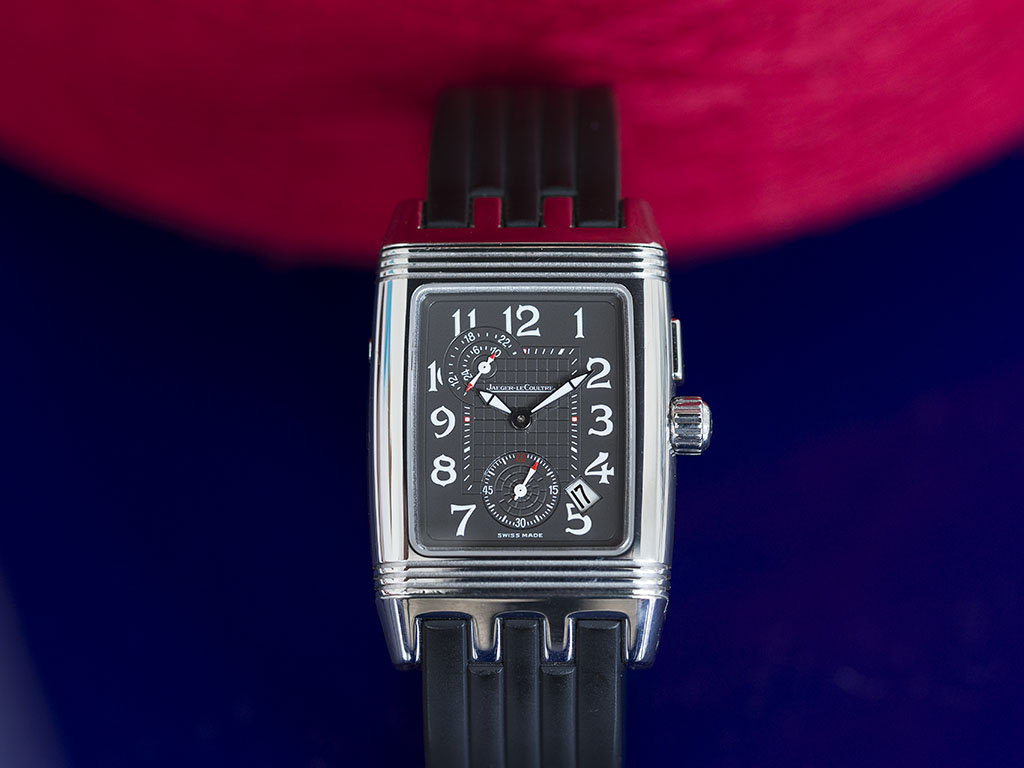 With these new pieces they ensured the Reverso never to get old.
Over the past years, a number of different versions were designed in tribute to the Reverso. The model, which we got our hands on today is the Jaeger LeCoultre Reverso Gran' Sport Duo.
In 1998 JLC launched the Reverso Gran' Sport Duo Series.
The series did not last very long and in 2005 it was the last time that they were presented. It embodies practical complications along with classic Reverso lines.
The watch features two dials instead of a metal cover as in the old days. It features a GMT function, which will serve avid travellers quite well.
Inside the watch beats Jaeger LeCoultre's in-house made hand wound caliber 986. Beside the GMT function, the Gran' Sport Duo also features a day night indicator.
Its 32mm x 48.5mm size allows you to wear the watch with comfort and ease.
The stainless steel case features a perfect blend of bright and matte surfaces, and moves flawlessly when one is switching between dials.
It made me very happy that while the watch I got my hands on is at least 10 years old, I did not encounter any errors while handling the case.
Its strap is made out of rubber and comes with double sided folding clips.
The buckle is actually a very fine piece of engineering and shares perfect visual integrity with the strap.
We cannot look at the JLC Reverso Gran' Sport Duo really as a sport watch but with its rubber strap it was very comfortable and utilitarian over these hot summer days.
The JLC Reverso Gran Sport Duo offers enough versatility for a plenty of events.
In addition if you like modern yet classical designs, the two faced Reverso Gran' Sport Duo is definitely a watch you should check out.
I would like to express my gratitude to watchwithlove for their great support as always.