Marvel Studios collaborated with RJ for the Spider-Man concept Haute Horlogerie watches. The famous brand introduced its second timepiece under this collaboration, ARRAW Spider-Man Tourbillon, which tributes to Spider-Man's iconic design to its finest detail.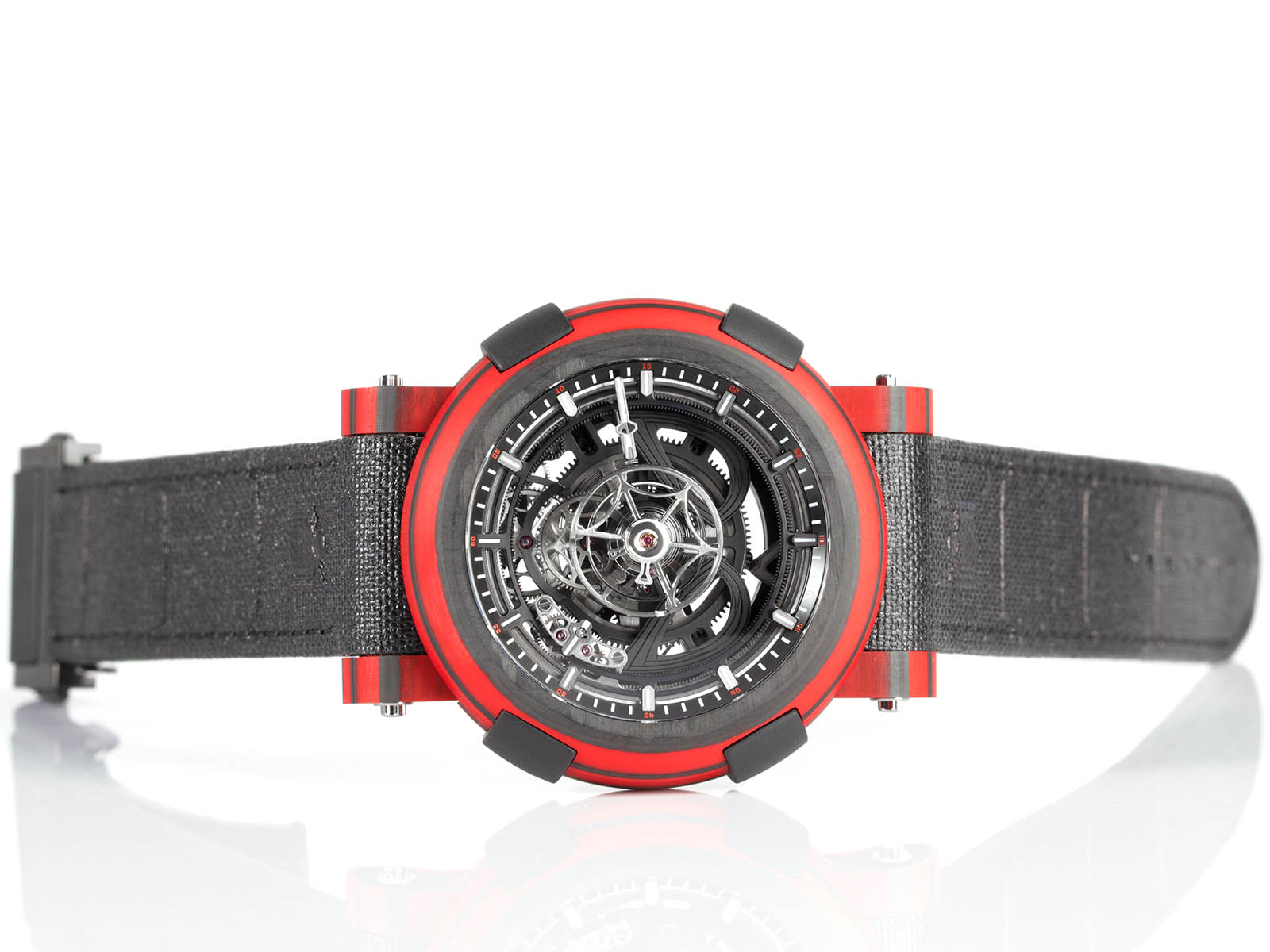 RJ, formerly Romain Jerome, had previously collaborated with Marvel and produced watches with the theme of Spiderman. The famous brand also worked with DC Comics and introduced the ARRAW Two-Face (Harvey Dent) and the ARRAW The Joker as well, which were highly acclaimed by the watch aficionados and comic enthusiasts as well with their superior craftsmanship and build quality. RJ now offers a pair of new models; ARRAW Spider-Man Tourbillon (Ref. 1C45T.BBBR.1023.PR.SPM19) for the 'good' side of Spider Man and ARRAW Spider-Man Stealth Tourbillon (Ref. 1C45T.BBBR.1010.PR.SPM19) for the 'venom' side.
It is an undeniable fact that RJ has produced amazing quality watches, especially in such collaborations. However, the new Spider-Man models have another feature; for the first time, the brand uses the manufacture central Tourbillon movement Caliber RJ-7000. Hand-wound RJ-7000 is capable of offering a 150 hour (6 days) power reserve thanks to its single barrel that takes almost the entire space below the dial. The barrel and the regulating organ that share the same axis with the Tourbillon offers a perfect association of a spider's web.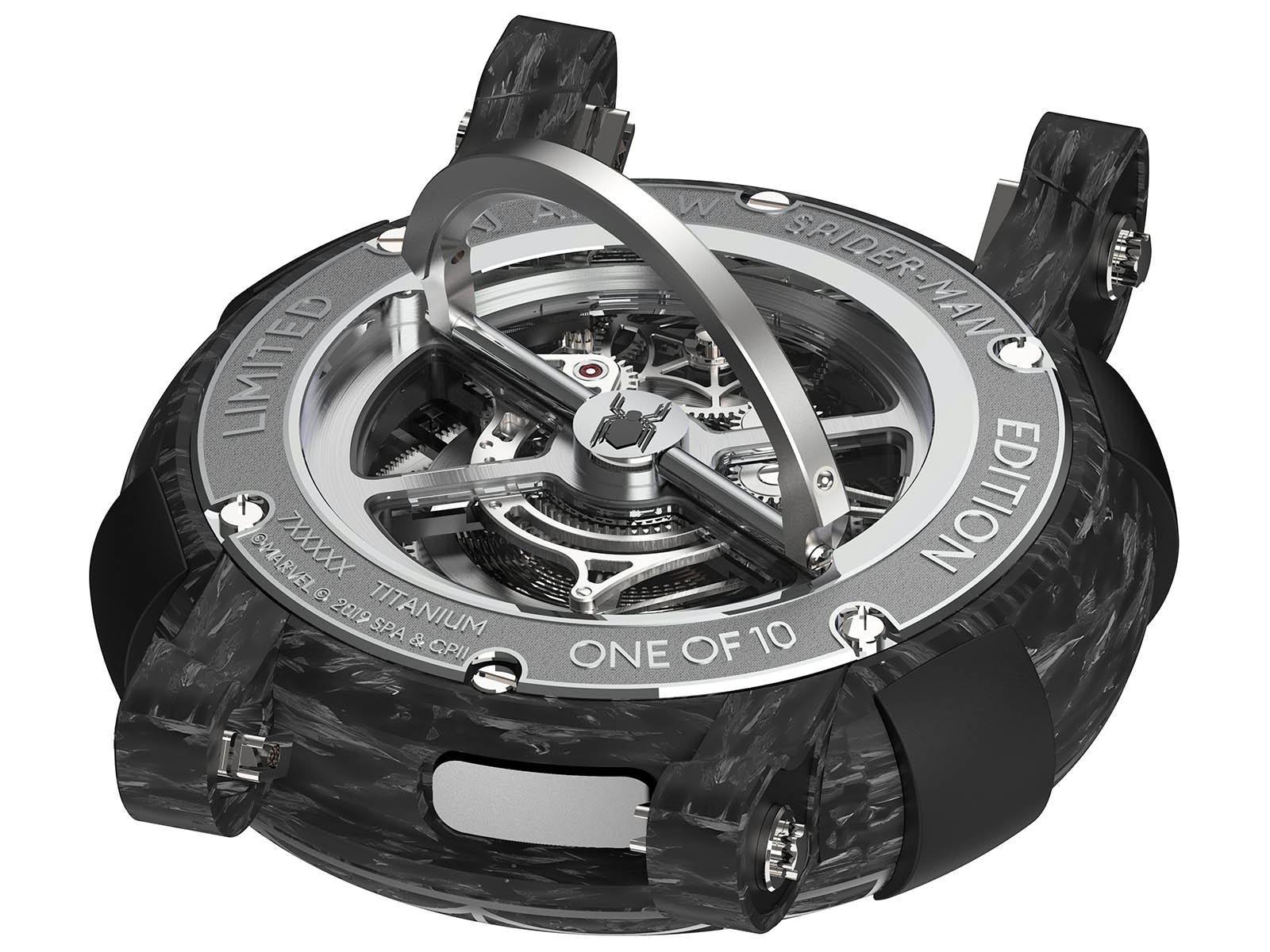 The models that are offered in 45mm RJ Bumper rubber equipped cases are limited to 10 units per each version. The red/black themed model is also equipped with red fiberglass layers in its black carbon case. The case of the second version is made entirely of stealth black carbon. A mixture of bright gray and anthracite tones makes the watch look bold and stylish.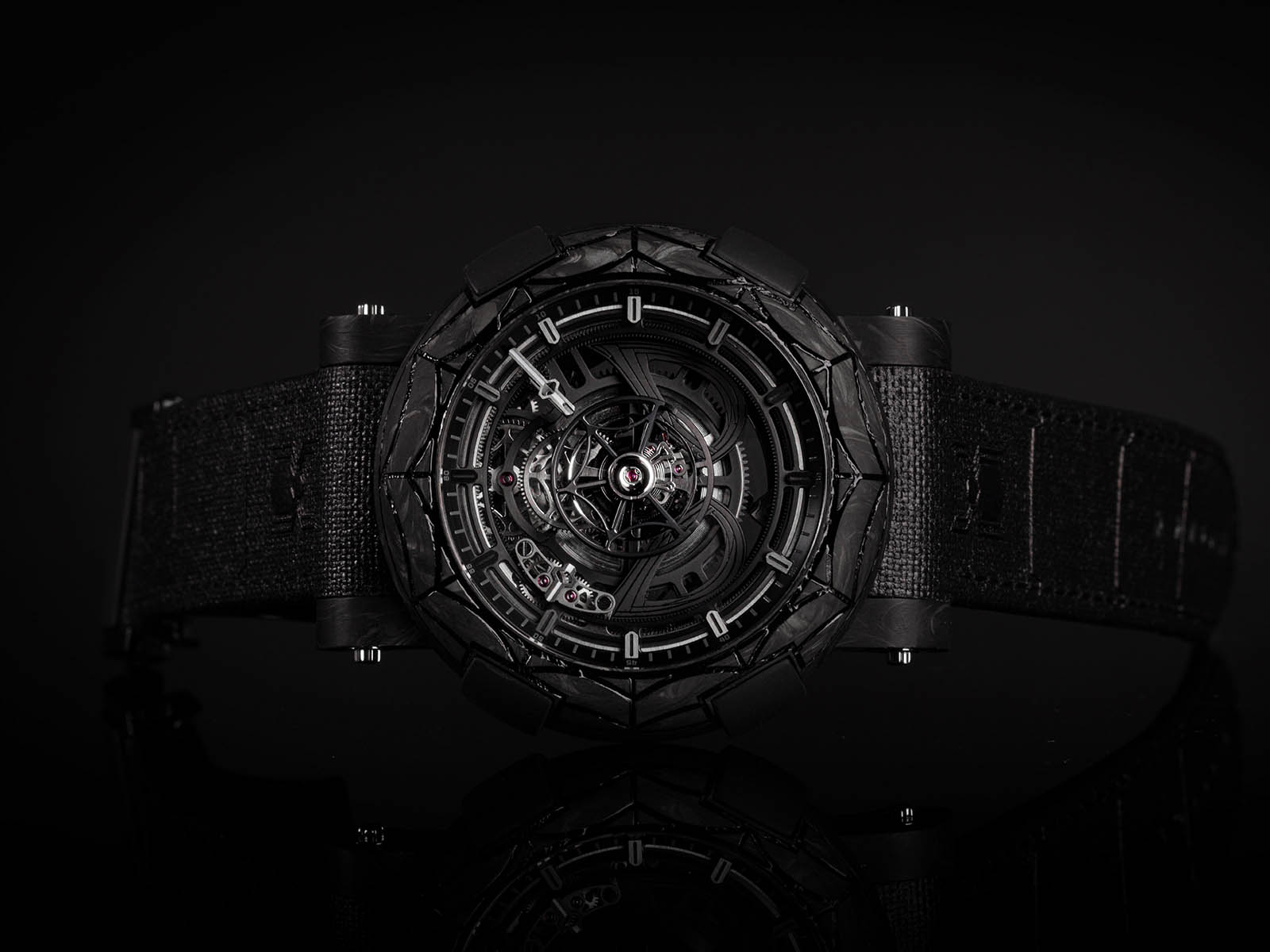 The ARRAW Spider-Man Tourbillon does not have a winding crown. To wind the hairspring, turning the circle on the case back like a key is enough. With this setting mechanism, the hairspring can be wound faster than the traditional winding crown. To set the time, the user turns the circle in two directions and presses a recessed pusher at 6 o'clock position. The case back of the models is marked with "ONE OF 10" inscriptions.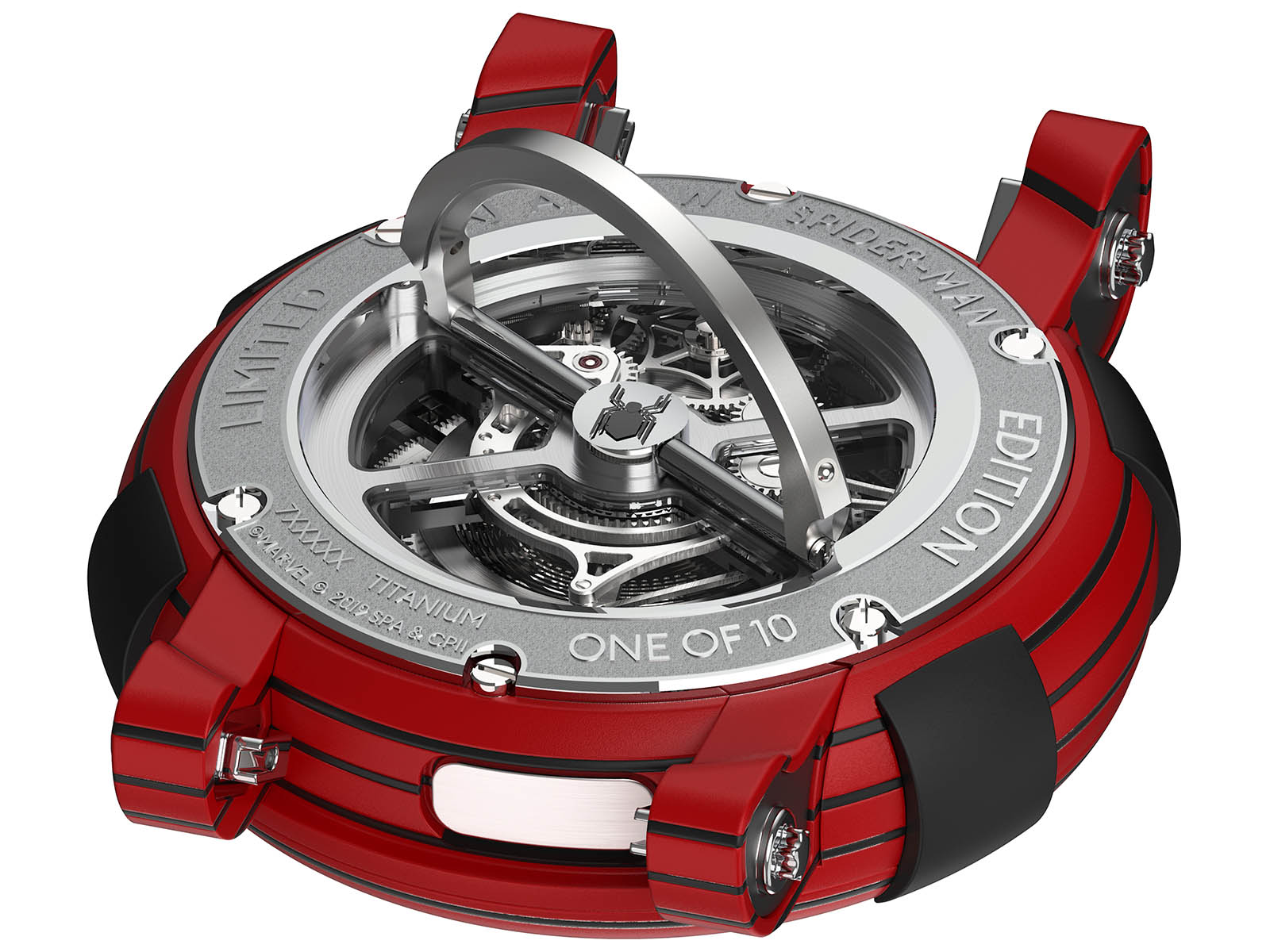 The models' strap made of polyamide reminds the texture of the dedicated superhero's outfit. The exchangeable ARRAW strap system allows the strap and buckle without the need for tools.
Another first for the brand takes place in the models' presentation boxes. The black wooden box is designed in round form, with eight spider legs attached and a spider logo engraved on the lid. The watch looks like it's attached to a steel spider web inside the box, and this part can be removed if desired.