Combining true Italian Design and Precise Japan Engineering, here we are with the detailed review for the re-incarnated versions of the iconic SEIKO Giugiaro 7A28-7000 aka " Ripley's Watch " Well, the introduction appears to be a bold one obviously but believe me those extra ordinary timepieces deserve to be introduced boldly.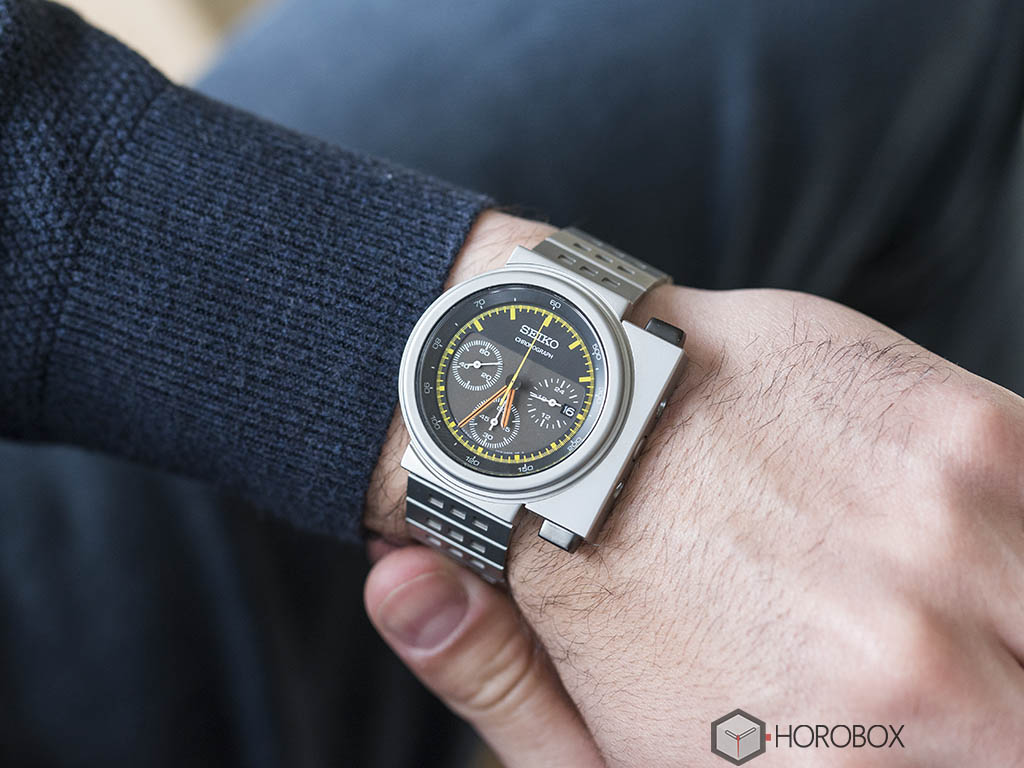 I am sure fellow watch aficionados with a strong taste for vintage SEIKO models will recall the iconic SEIKO Giugiaro 7A28-7000 which was worn by the leading character Ellen Ripley ( played by Sigourney Weaver ) in the blockbuster horror/science-fiction movie "Aliens (1986)". The watch was seen in many scenes during the film and made its own cult followers thanks to its unique design created by the Italian Design Guru Giorgetto Giugiaro.
Let's have a little info about Giorgetto Design.. The company was established by the world famous automobile designer Giorgetto Giugiaro ( born 1938 ) in 1968. Today, Giorgetto Design works in different fields mainly focusing on industrial designs. Personally, I would prefer the other Italian legends like Pininfarina or Bertone for their creations. However, considering the DeLorean DMC-12 and Lotus Esprit having designed by Giorgetto Giugiaro, I have a solid respect for the company and its creations.
The original model was issued in 1983 with different color configurations. Being pretty successful in expressing Giorgetto Giugiaro's main design clue " futuristic ", the model got appraised immediately by the watch enthusiasts. The re-issue versions are modern timepieces but they are quite loyal to the original watch with their unique design.
We have two modern versions of the Ripley's Watch here: SCED035 & SCED037. Both watches are offered in stainless steel cases ( black PVD coating for SCED037 ) measuring 42.2 x 41,8 x 10,8mm. The cases are sapphire crystal fitted with solid casebacks and are WR100M rated.
The characteristic stainless steel bracelet is present with the era-matching folding clasp as well.
The modern Seiko X Giugiaro Design watches are powered with the brand's in-house quartz chronograph movement Caliber 7T12. The movement is capable of measuring 1/5scn and offers 5 year battery life.
The movement is operated by the pushers located on the edges of a brick like part just like the original design. Unlike the original version in 1983, the modern versions lack the pushers on the right side of the case. The upper pusher operates the start/stop functions while the lower pusher resets the elapsed time.
Both versions are limited to 3000 pieces only. The MSRP's are 32000 JPY for SCED035 and 36000 JPY for SCED037. Well, it looks like a hack of a bargain to have a modern version of an iconic timepiece collaborating SEIKO and Giugiaro Design with a solid Pop Culture identity. Let me remind you that the collection also features three other versions as SCED039, SCED041 & SCED043 in different color themes.