For a watch customer a brand's value is certainly among the most important elements that should be evaluated when buying a watch.
In the watch industry, companies benefit from their experience and improvements over the centuries, when it comes to brand value.
It is important to mention knowledge, engineering, design, and prestige that accumulate over long years.
These are just a few elements that serve as "complicating" requirements for new watch brands to enter the market.
Entrepreneurs who are aware of these difficulties are developing new strategies, invest in R&D, and look out for product positioning in order to overcome their lack of heritage.
It is possible to say that a few new brands - in this otherwise conservative watch market - manage to change or destroy customer's rigid ideas.
With their exceptional commercial strategies and social media moves, these brands manage to accomplish things that centuries old firms cannot.
SevenFriday is among the most successful social media using brands. Perhaps we could even say that SevenFriday is a pioneer of this particular new marketing strategy.
When I first saw the watch online, my reaction was "this is exceptional". I was not able to make a good or a bad comment about it but my first impression was certainly "unique".
Later on, as I found out about the price of the watch I lost my interest, as the watch's image seemed a lot higher than its price.
In fact, a little later the watch began to appear everywhere and I started to become very irritated by their commercialized photographs.
I disapprove with writing a review about a watch before I actually got my hands on it; because sometimes the feeling on the wrist tells you a whole different story from what the watch looks like online.
Because of this I knew exactly that I should give the watch a second chance. At first I thought it was not going to impress me at all, but I knew I had to give it a chance on my wrist.
The English speaking watch world has a word that goes as "solid feel" when it comes to a watch.
Equivalent of this term in Turkish is "katı his", but I find it more accurate to translate this term as "tokluk hissi".
This is the exact feeling of this watch on the wrist: "TOKLUK". The reason I am expressing this satisfying feeling this much is because the watch gives you an even better feeling than many of its more expensive competitors.
Regarding the case size it is certainly big, but not at all uncomfortable. The lugs are designed to balance its large case perfectly on the wrist and definitely increase comfort.
The robust case measures at 47mm x 47.6mm, features PVD coating, and is shining in a number of different colors. I think that the black and pink gold tones are in perfect harmony.
Of course Seven Friday offers different color options for the different tastes.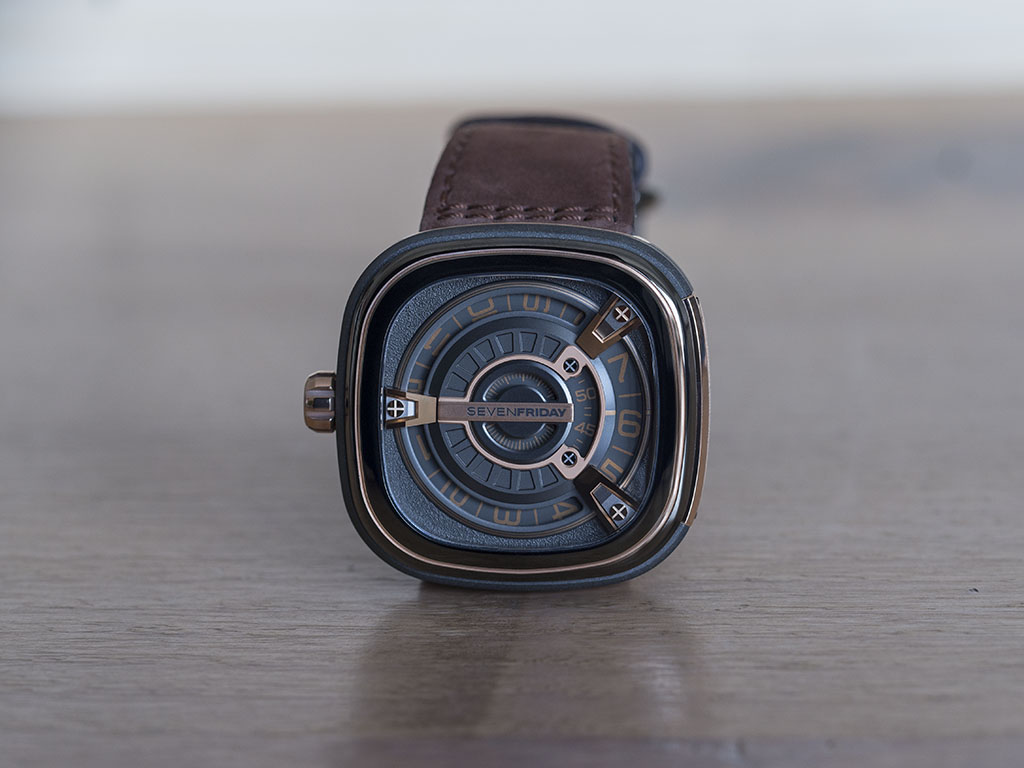 The glass is made out of hardened crystal and is water resistance up to 3 atm.
Although I have to say I am hesitant about the choice of material. I certainly feel like the company could have chosen sapphire glass (or solid gaskets, screwed crown, screwed case-back) in order to increase water resistance of the watch.
The calming part is that during our long-term trial of the watch the glass did not get scratched at all.
This proves that the watch's hardened glass is different and much more solid than others. But keep in mind that the watch is better of if it stays out of water.
Inside the watch works the automatic Miyota caliber 8215 with a power reserve of about 40 hours.
Of course everyone's question is whether an ETA mechanism would work better with this piece. However thinking about the hardships regarding ETA'S supply and the cost of refining their mechanisms it seems that SevenFriday's choice was fair.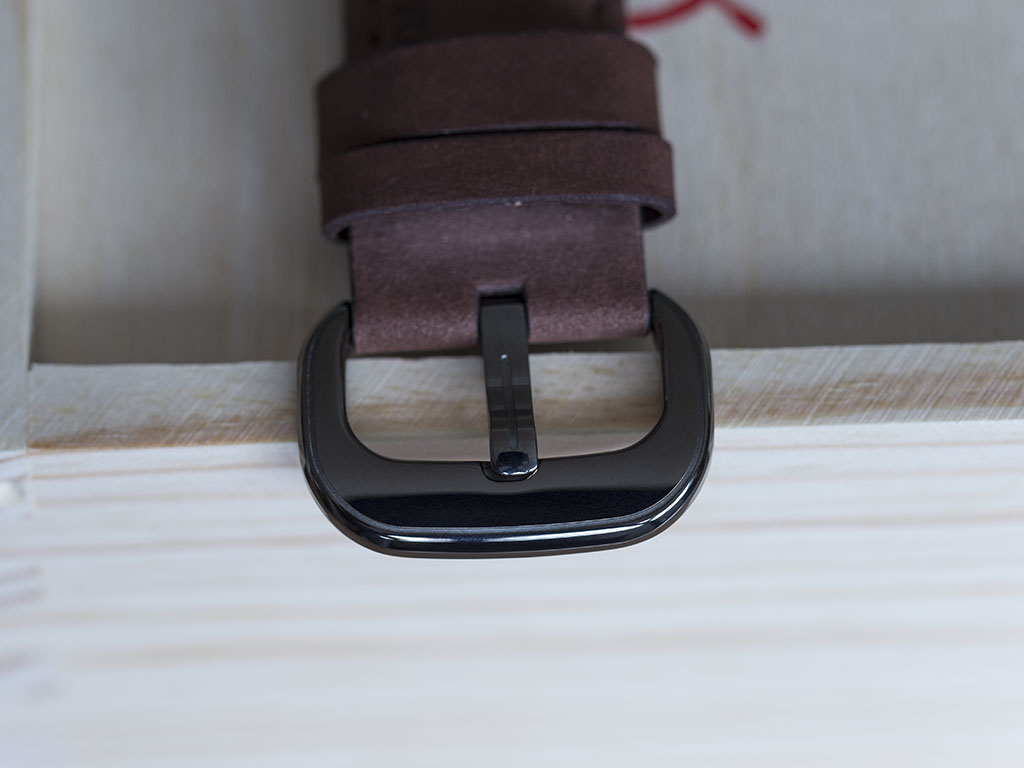 One of the details that disturb me is the strap though.
Although it seems very well executed, with its nice color and harmony with the watch, its feeling on the wrist falls a little bit behind its higher priced rivals.
Fortunately it is not very hard to help this problem. 28mm x 24mm measured straps are very common when it comes to custom design.
There are already a lot of custom SevenFriday strap makers both domestic and overseas. You can choose any design or color that you desire.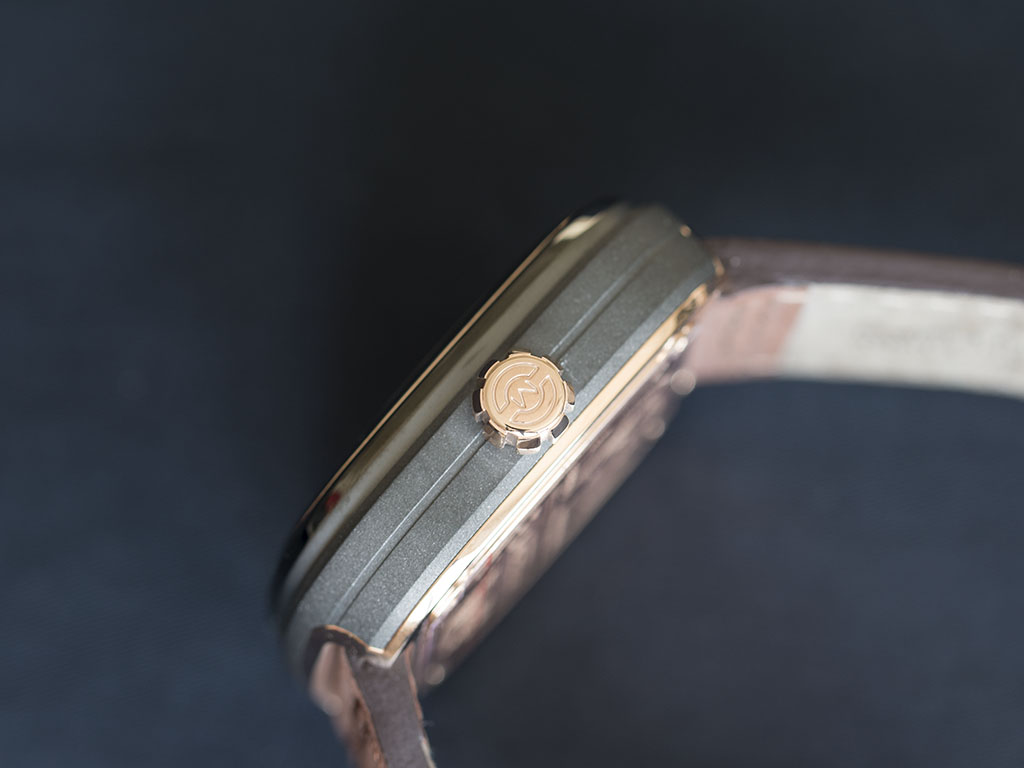 The watch's dial is easily readable like every other M series model.
As they placed the crown from 3 o'clock to 9 o'clock there is even a possibility to prevent hand injuries…
The watch's weight however is absolutely one of the most important factors that raise the feeling of quality.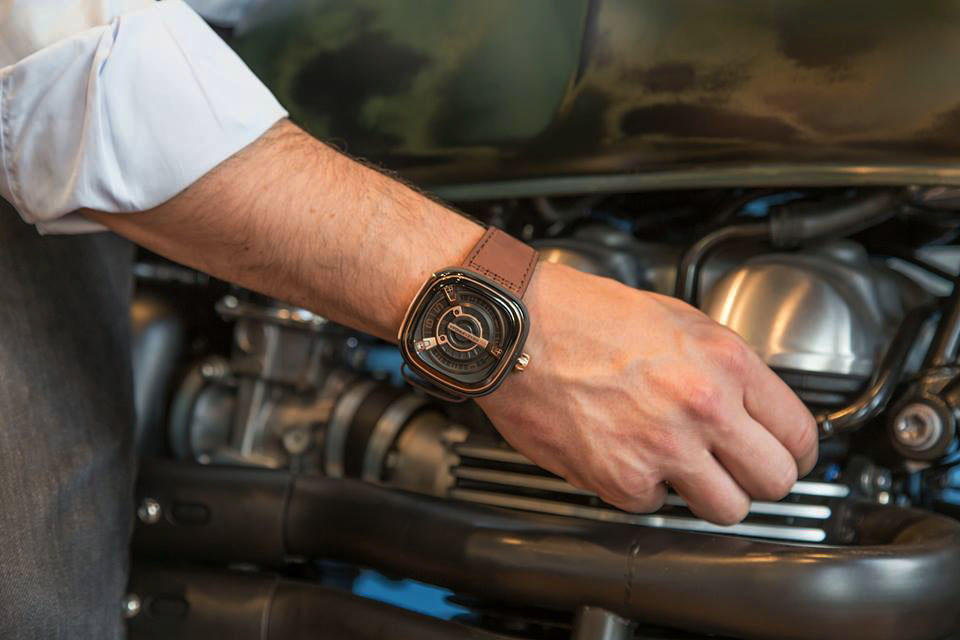 It is neither too heavy to make you feel uncomfortable, nor too light to give you the feeling of a cheep watch.
Finally its box has an extraordinary design just as much as the watch itself.
The price/value ratio of a watch is very important also when it comes to less expensive pieces.
The purpose is to give as little money as possible and get the maximum performance in exchange.
SevenFriday is absolutely one of the leading firms in this aspect.
In this category it is not easy to find a quality and spectacular watch.
For those who had question marks in their minds I definitely recommend trying one of these watches. I certainly bet that you will like them.