We watch enthusiasts always looked at the exotic design timepieces with great appetite. Unfortunately, those timepieces cannot go beyond being a dream for many of us due to their eye-wateringly expensive price tags. In 2012, SevenFriday changed the game with the help of social media.
SevenFriday is a brand that managed to get in the radars of the watch aficionados without offering high-tech features or alternative materials. In time, we saw many brands that followed the SevenFriday's path. And many of them disappeared while SevenFriday survived. I do not know about its financial situation, but I can say that it lost its popularity a little.
Let's see if it's possible for M3 / 01 Spaceship model, which was recently introduced, to get the expected feedback?
The new model is offered in a 47mm x 47.6mm case made of PVD coated stainless steel. Similar to the standard M Series style, the front face of the case features a PVD-covered bezel while the rear face sports a solid stainless steel caseback. Like the previous models, the caseback is equipped with a NFC chip. Thanks to this chip and your smartphone, you can validate the model you purchased.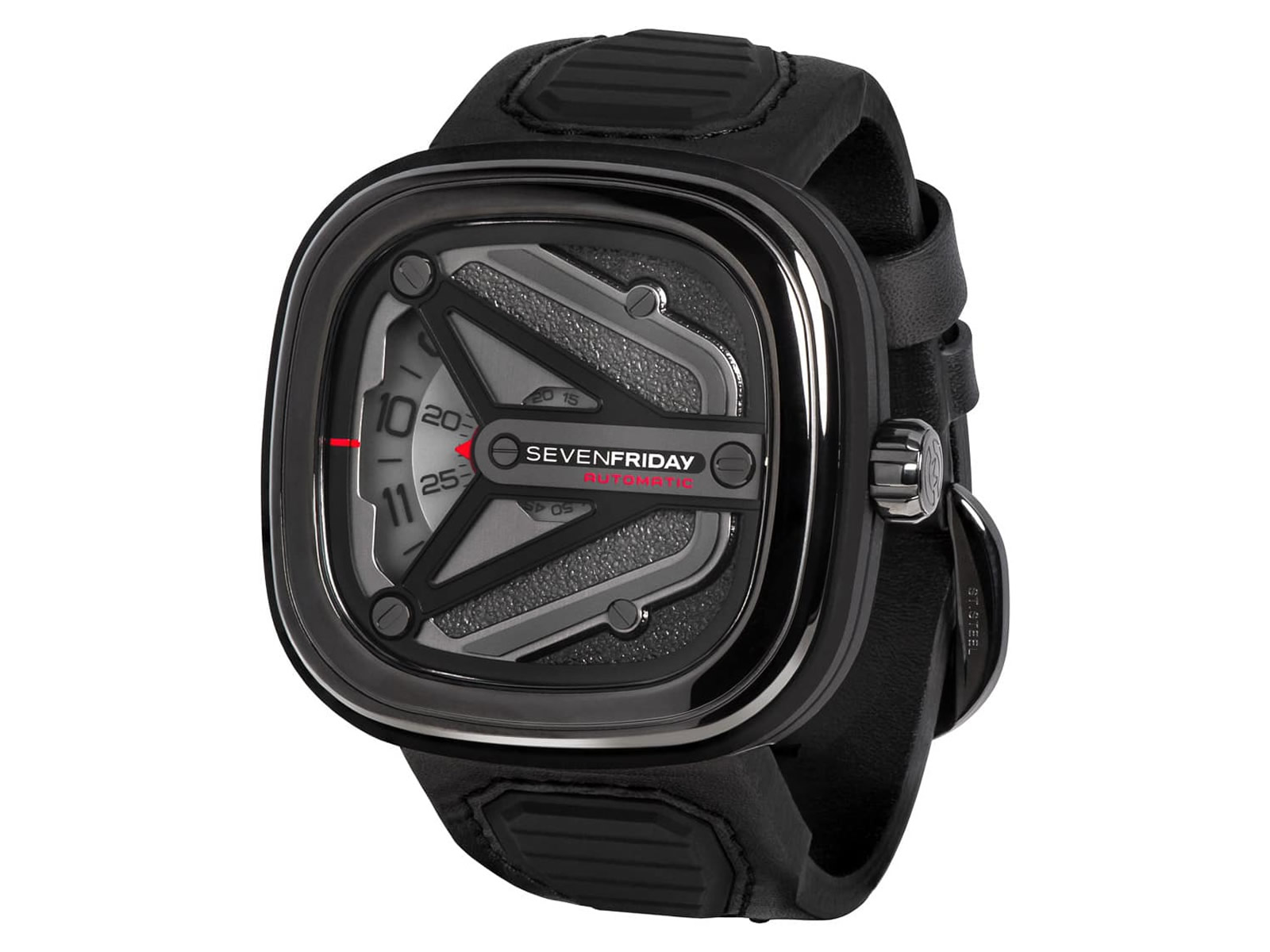 Many layers have been used the bezel to provide a 3D look. In the new model, which offers a display style that is also used in the previous M Series models, time can be read with the red line at 9 o'clock. The circles lined up from outside to inside show hours, minutes and seconds. At 3 o'clock position of the dial, which resembles a ready-to-launch missile, the brand's logo is present.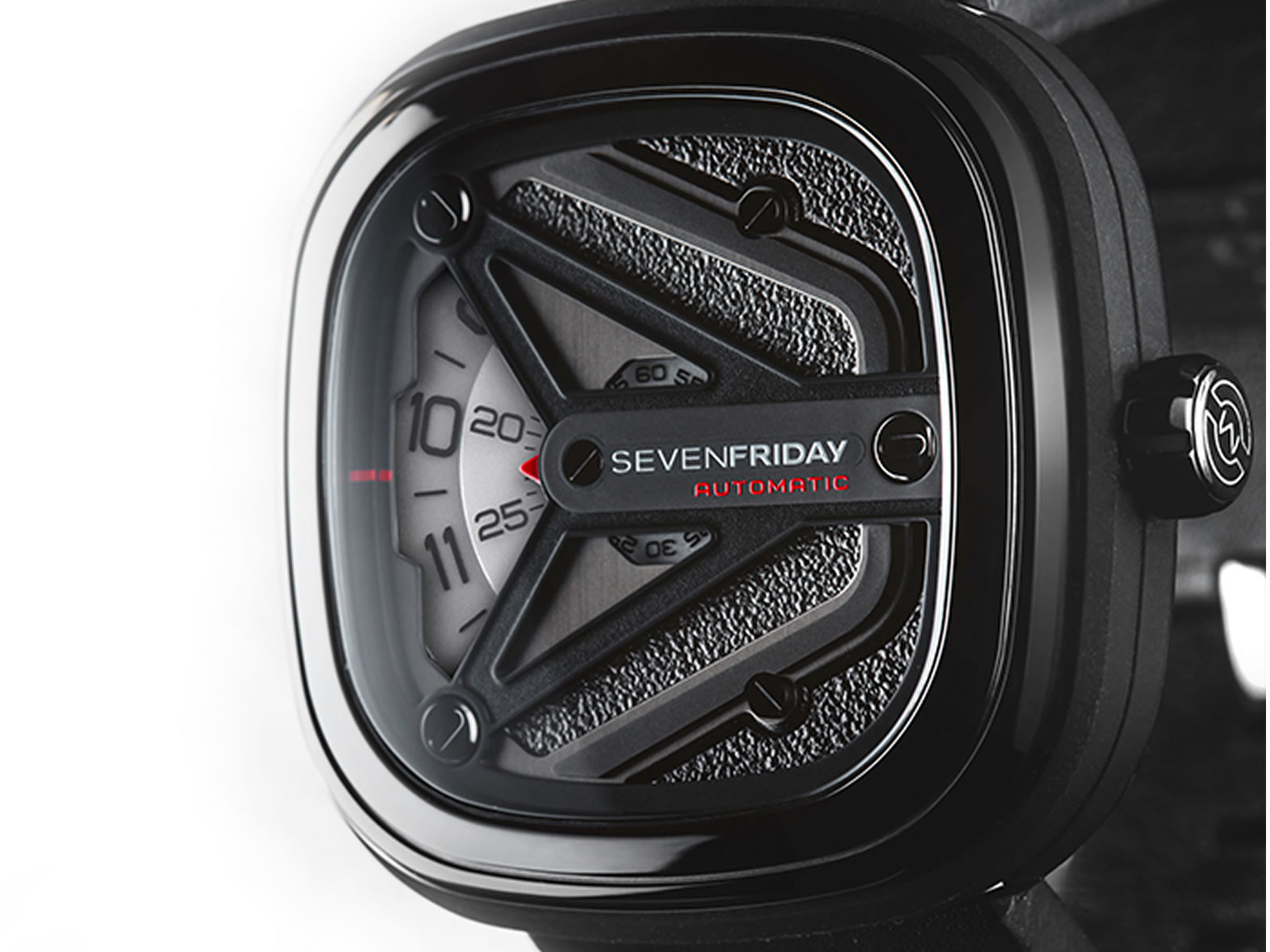 The model is powered by the Miyota Caliber 8215 which we know from many entry-level automatics. The movement offers 40 hours of power reserve when fully wound. SevenFriday succeeds in keeping the price / performance ratio high by using Miyota calibers instead of increasing the prices by using ETA, Sellita or in-house movements.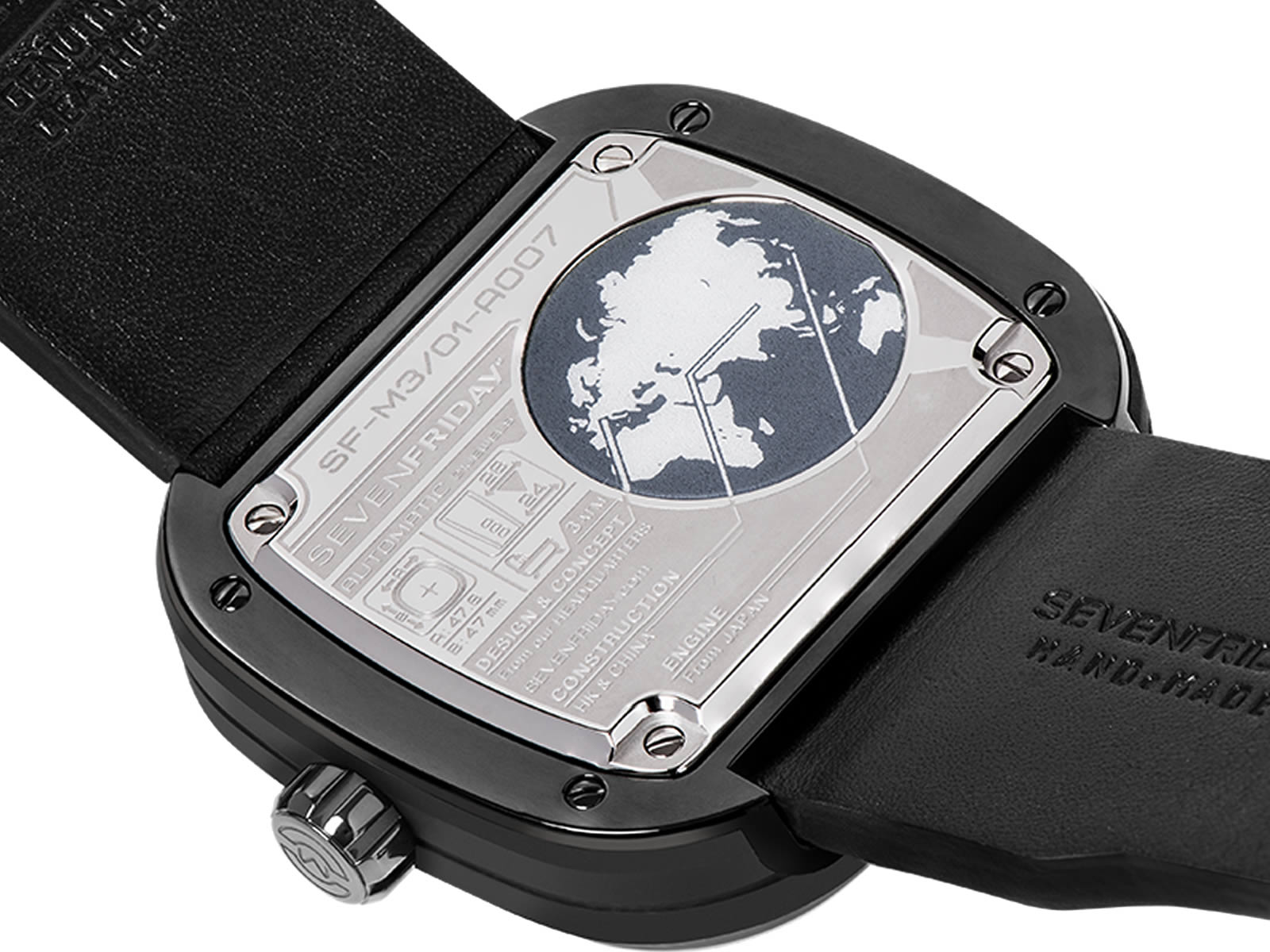 The model features a stylish strap with a combination of leather and rubber. The strap, which suits with the rest of the design nicely, is secured by a tang buckle made of the same material with the case.
The model will soon be available for sale at SevenFriday.com and authorized boutiques, with a price tag of 1,100 CHF.