Are you ready to meet the most successful asymmetric case watch ever? Please welcome Hamilton Ventura!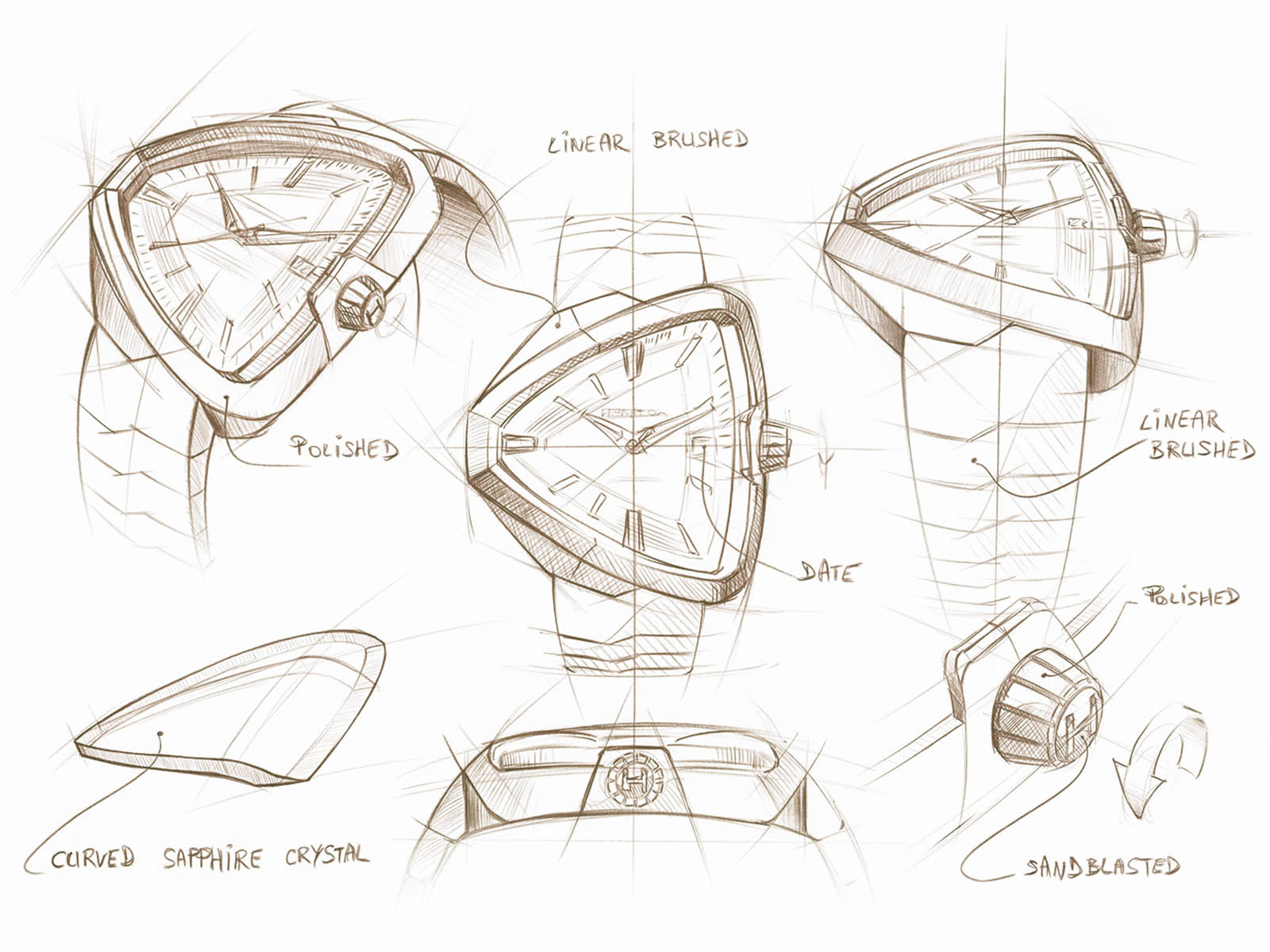 If you only think of Elvis Presley when you hear the name Hamilton Ventura, you miss the details of a very important story in the world of watches. Now, let's learn the story of the first wristwatch that takes its energy from a battery.
In January 1957, Hamilton Ventura opened its eyes gloriously in the world of watches. In the United States, which grew rapidly in the 1950s, the American producer Hamilton agreed with industrial designer Richard Arbib for a model worthy of the dynamism of that time. Arbib was a leading designer in the field of shaping many products that we call nostalgic today, combining craftsmanship and dazzling technologies for those years.
The First Hamilton Ventura - 1957
The Ventura asymmetrical case, extraordinary lug design, unique strap attachment and most importantly, the battery-powered movement, that took a decade to develop, has attracted great attention. The Caliber 500 was the first battery-powered watch movement in those years. No misunderstanding, Hamilton did not produce the first Quartz watch, but the movement needed the energy to operate from battery-powered electromagnets. The regulation of the oscillations, as in the classical movement, was again assigned to the balance. Unfortunately, this experimental work was not yet ready for mass production and many Venturas had to go into service shortly after they were sold. This had damaged Hamilton's prestige.
Caliber 500
The first Hamilton Ventura that came to life with the famous designer Richard Arbib, who also worked for Century Boats, General Motors, and even jewelry giant Harry Winston. The first model was in 18K yellow gold. Than 18K white gold version introduced. For the South American market, 18K rose gold version was prepared in the following years. The watch, which had a list price of $ 200 when it was released, was certainly not mentioned in the category of accessible watches, and Hamilton did not have such a goal either.
Now let's come to the integration of Hamilton Ventura into popular culture. In 1961, Elvis Presley, who stormed all over the world at the time, showed up on the set of Blue Hawaii with that watch, which made a tremendous contribution to the model's recognition.
In 1963, the production of the first model was ended. In 1980, Hamilton reintroduced Ventura with a very similar design, but this time with gold-plated stainless steel and a Quartz movement. In 2011, the re-production of the watch, which was used in the Blue Hawaii movie to commemorate Elvis Presley's 75th birthday, and the updated Ventura, were released. Although the new Ventura has left its gentle lines to sporty and powerful details, Arbib's asymmetric case design is still up to date.
Hamilton Ventura - 1962