Ulysse Nardin's representative in the category of exotic timepieces, Freak, attracts attention with its limited edition version exclusively designed for Quadran Boutique.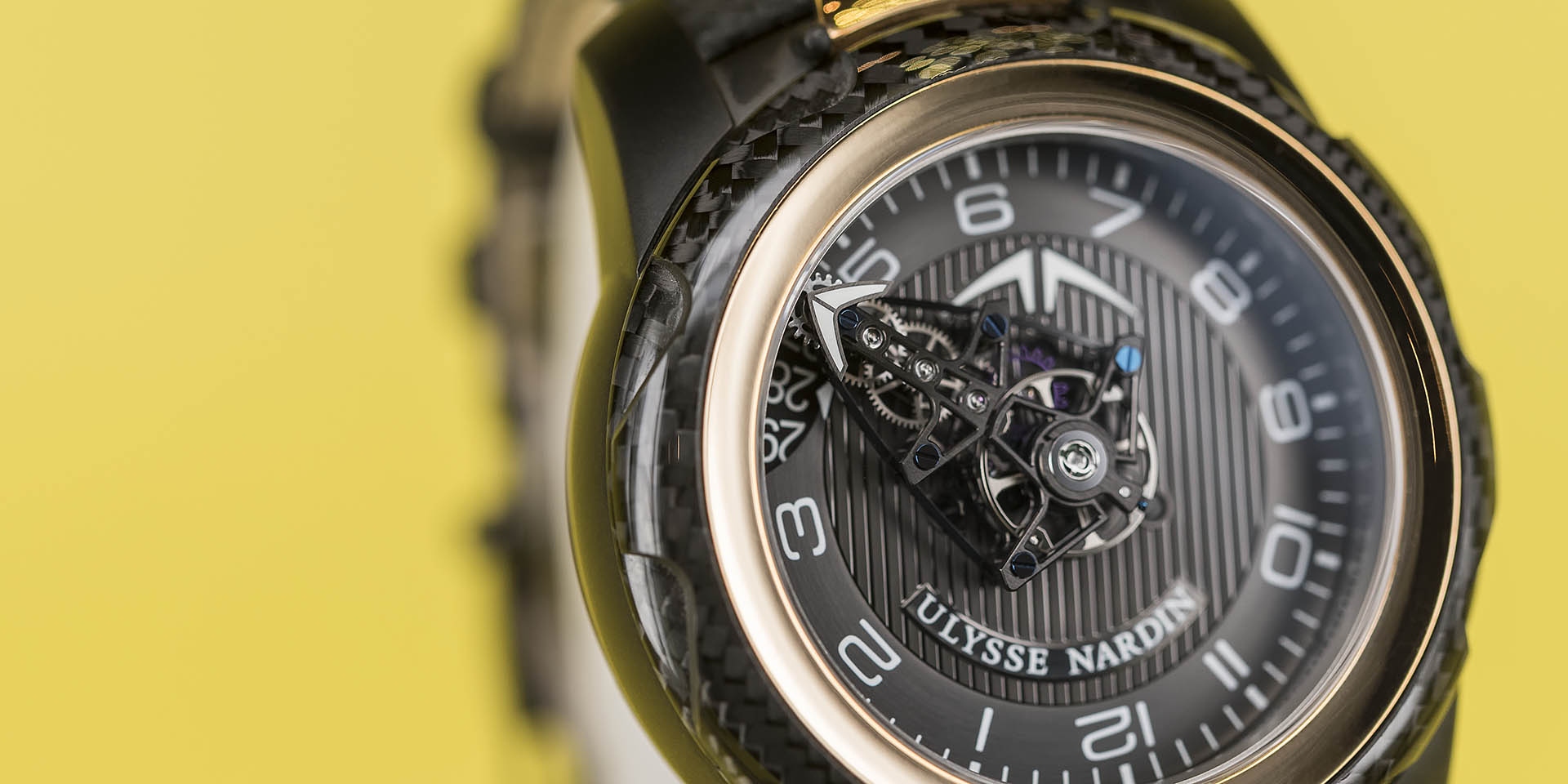 When Ulysse Nardin Freak was introduced to the watch aficionados for the first time in 2001, it was highly acclaimed by its technological innovations and unconventional dial design. Having the brand's advanced research and development possibilities in its background, the model was inspired many watch brands in the industry with its cutting edge technology features including the silicon hairspring.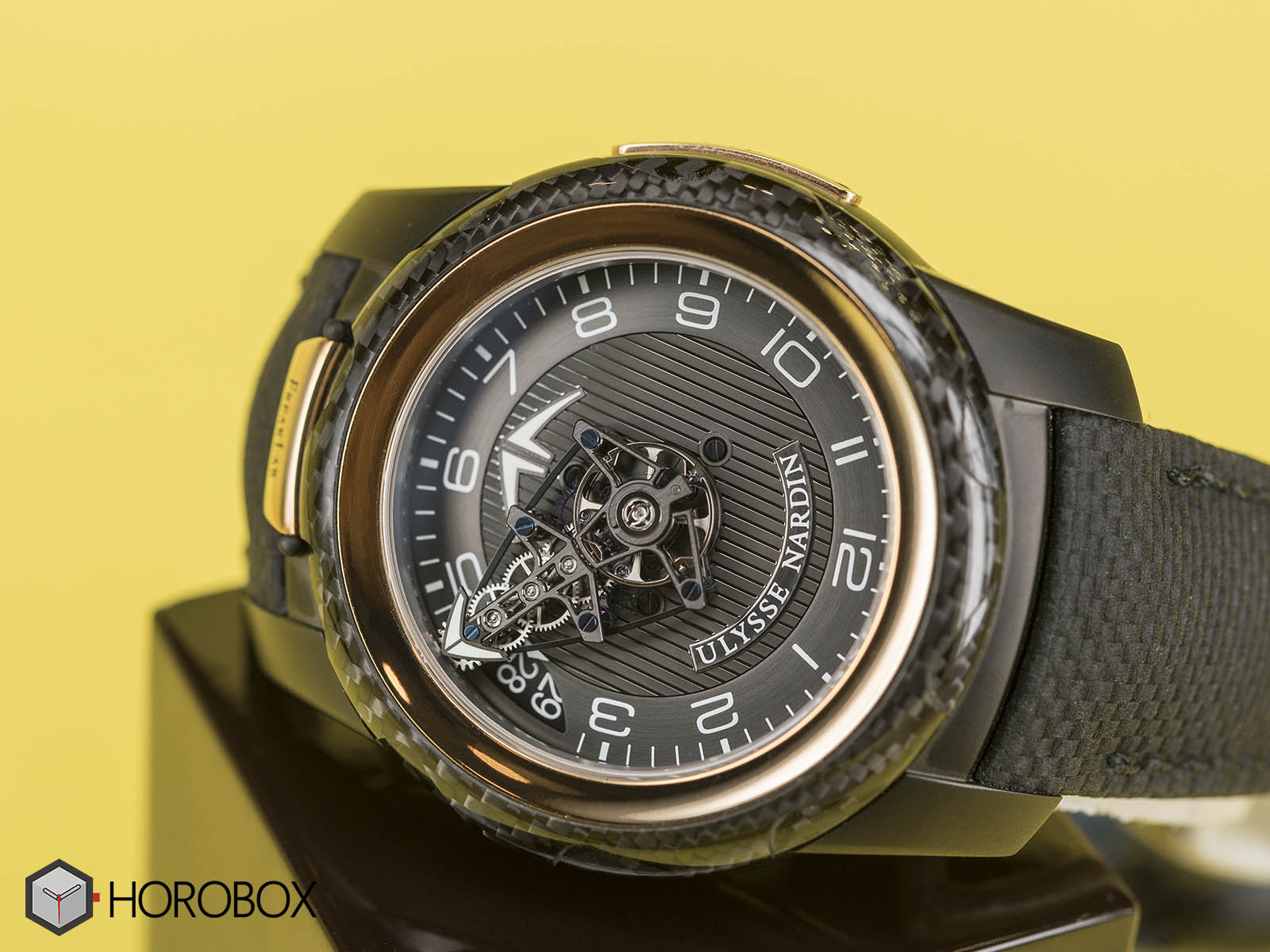 Renewed in 2015, the Freak Lab version boosts the excitement factor by taking the current design and technology to an upper level. The model comes in a DLC coated titanium case measuring 45mm in diameter and featuring a carbon-fiber bezel. The 18K gold accents in the frame and the sides of the case provides makes the overall appearance quite pleasant. There is no winding crown on the case. Winding and setting functions are done by the mechanisms related to the bezel and the case back.
Ulysse Nardin Freak Lab has a crazy movement just like its name. In short, the in-house built-in Caliber Ref. UN-210 beats at a frequency of 4Hz (28.800vph) and offers a power reserve of 7 days when fully wound.
The silicon balance in the center of the dial takes a full rotation around itself every hour due to the time display style of the movement. Therefore, it would not be wrong to make an interpretation about the Freak featuring a one hour Tourbillon system. In the version we have here, which is exclusively designed for the Quadran Boutique, displays the hours by sliding the disk around the dial. Minutes are shown by the anchor shaped movement that is placed on the dial in order. Another crazy detail about the Freak is its date display feature. The date disk, which rotates simultaneously with the dial, can come up in a different position at any moment of the day. Details such as the patented, UlyChoc shock protection system integrated in the balance spring and the design of the movement requiring no lubrication are just some of the proofs of the utmost care of the R&D process behind the design.

Winding is done by turning the back cover. The adjustment is done by rotating the bezel. An 18K pink gold plate is used to prevent accidental turning of the bezel while wearing the watch.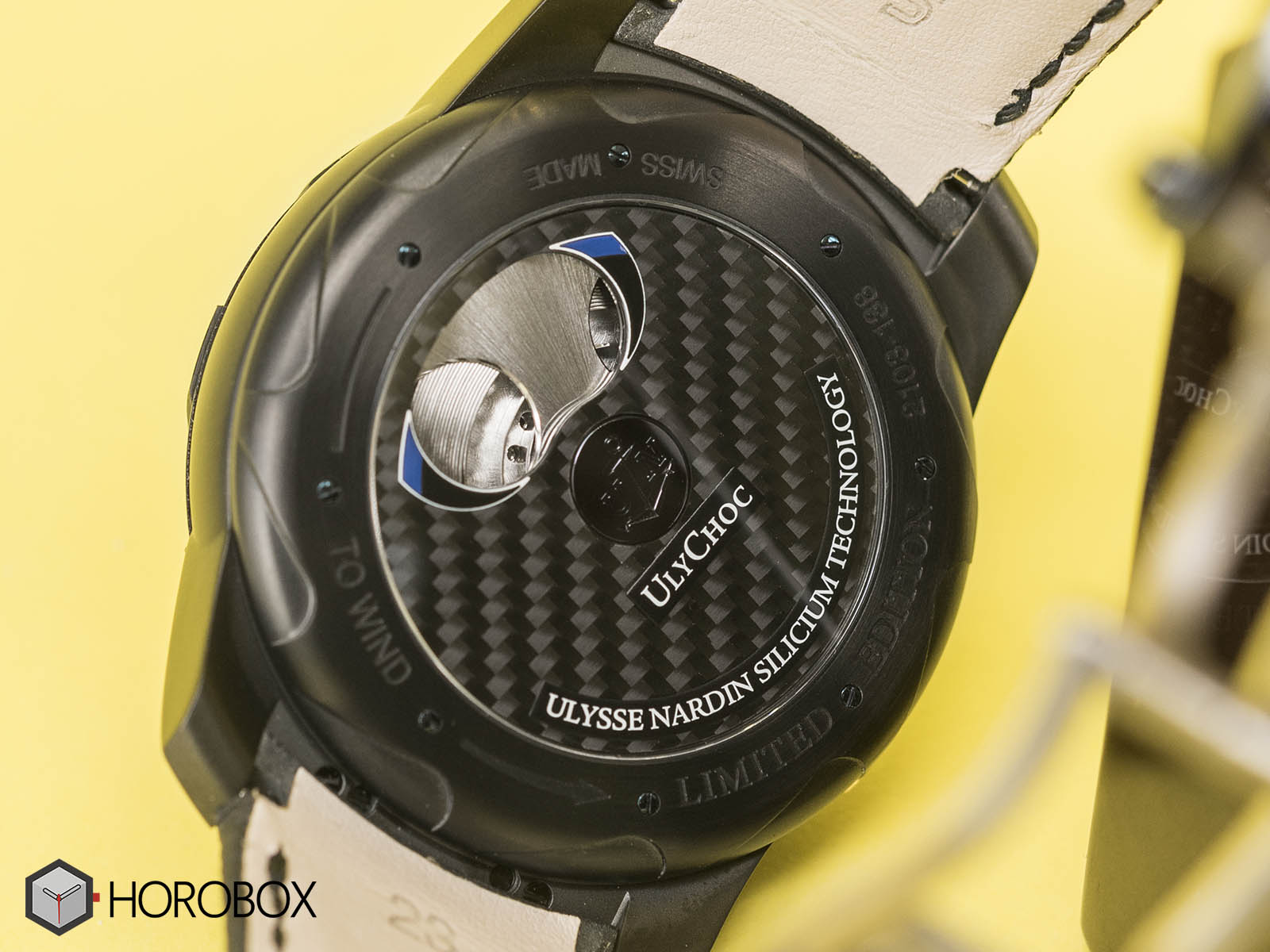 Your excitement increases when you see the plate on the side of the case which shows you the limited edition number of the watch as there are only 3 samples of this version. I believe having one of those three watches, which already makes you feel special with its brand value and cutting edge technology features, should be an un-matched experience for the lucky owners. We would like to thank Quadran Boutique family their utmost support and usual hospitality.